12 Easy & delicious weeknight dinner ideas which will make your hectic life a little easier!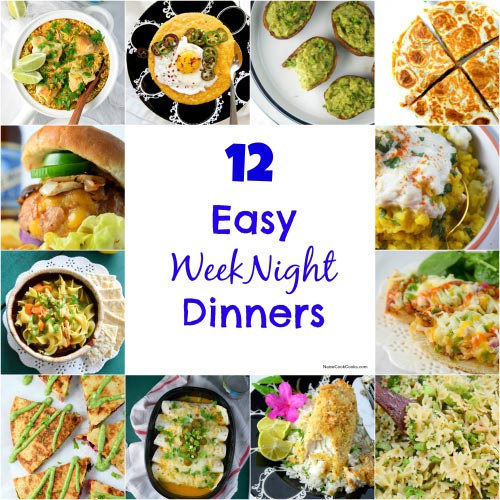 Helloooo friends & only 1 day away from September!! Gosh even though I am super excited that fall will be here soon and I can feel it in the air, I am also worried that this year is passing by so quickly! What do you think? With schools starting and some already started, I know how life can get in the way & tasks like throwing a healthy yet delicious dinner often seems like impossible! Even though we don't have kids yet, there are days or should I say mostly I feel myself with no time to throw a simple dinner. There is so much to do that often I feel day was 48 hours instead of 24 hours so I could fit in everything in my day! But it is what it is and so I have been trying to plan atleast a week's worth of meals in advance so I don't have to worry when it's dinnertime!
Here are 12 of my current favorite meals that are flavor packed, gets cooked in under an hour or so & are way healthier than take-out or eating out!
So ready?
https://www.naivecookcooks.com/one-pot-veggie-lentils-and-rice/
https://www.naivecookcooks.com/samosa-french-bread-pizza/
https://www.naivecookcooks.com/parmesan-crusted-tilapia/
So hopefully with so many meal ideas, you should get time to unwind & enjoy!