Brownie & Cookie in one delicious soft & chewy Brookies. These brookies will satisfy both your brownie & cookie cravings!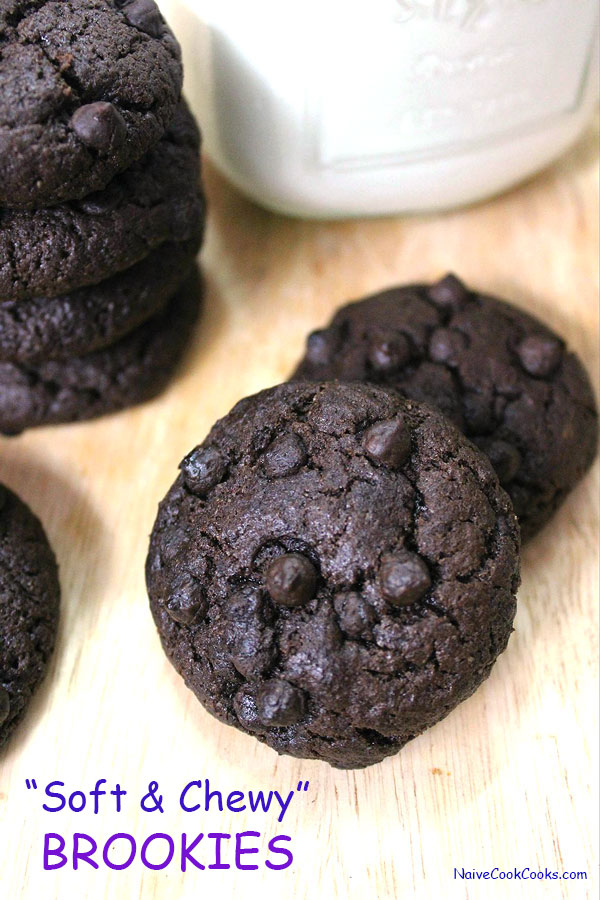 Today's recipe is a super special one friends!! We are welcoming first ever CONTRIBUTOR on Naive Cook Cooks. Baking is her passion and even though she is busy doing her full time job, she finds time to bake. I have always drooled looking at all the awesome stuff she bakes!
Kaveri Obhan, a beautiful soul, a passionate baker we are so happy to have you on board! Today's recipe is one of her very special recipes. She worked hard on this recipe and perfected it well so she can share it here on Naive Cook Cooks.
We all love brownies and cookies but how about brookies?! I have always loved seeing them but never really gave them a try until Kaveri told me this is what she is going to bake for her first post here! I am super excited as I get to try these awesome soft & chewy brookies!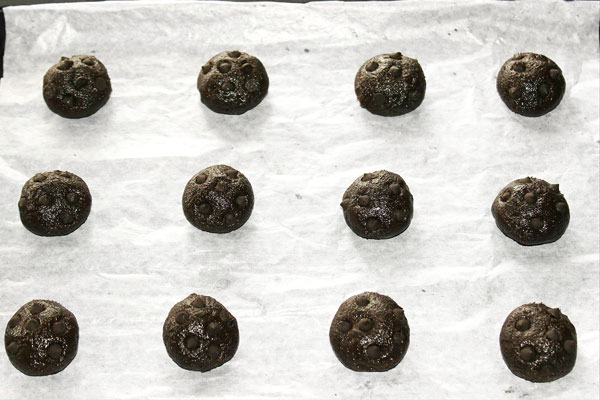 Making these cookies is seriously simple. Once you are ready making the batter as explained very clearly in the recipe below, you place them on a parchment paper lined baking sheet .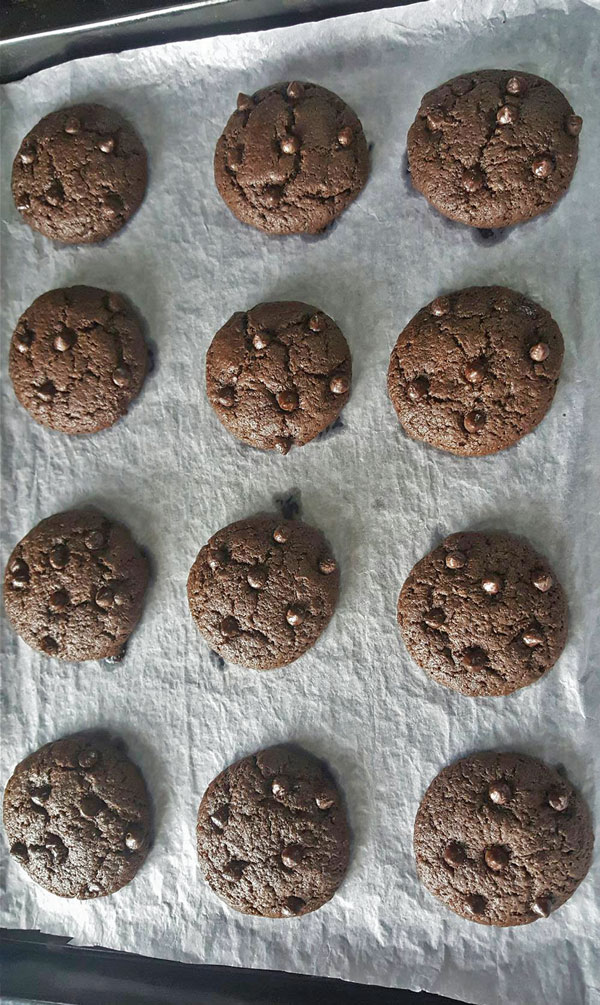 These are baked just for 10 mins or so. Even though they will look undercooked do not be tempted to take them out is what Kaveri says! They will cook further sitting on the baking sheet.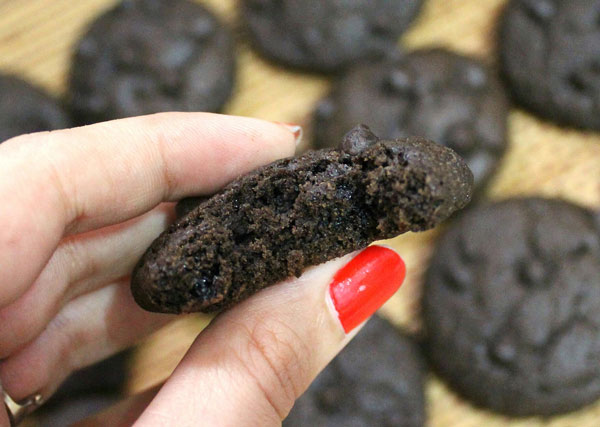 Are you ready to make your very own brookies at home?
Brookies - Soft Chewy Brownie Cookies
Author:
Kaveri Obhan - Naive Cook Cooks
Ingredients
½ cup all purpose flour
¼ cup dark cocoa powder ( use the best quality you can find, I used Hershey's dark cocoa)
¼ tsp baking powder
½ tsp baking soda
⅓ cup castor sugar
¼ cup softened unsalted butter
¼ tsp salt (skip if using salted butter)
1 tsp vanilla extract/essence
2-3 tbsp milk (use just as much required to make a smooth dough. To make the recipe vegan, replace with almond or soy milk)
½ cup chocolate chips
Instructions
Preheat the oven to 160 degrees C. Line a baking tray with parchment paper.
In a bowl, sift together the flour, cocoa, baking powder and baking soda. Stir in the sugar and salt. Mix until combined.
Add the butter and vanilla.
Add milk (add 2 tablespoons and if you require more to bind your dough then add 1 more tablespoon).
Add half of the chocolate chips and mix.
Bring together to form a smooth dough.
Chill the dough in the fridge for about 10-15 minutes so it is easier to make balls out of them. If you do not wish to chill, you can scoop the dough on the parchment paper and bake directly.
Make even sized balls and place on the parchment paper, at least 2 inches apart from each other as the brookies tend to spread. Place the other half of the chocolate chips on the balls so they can be seen on top once baked.
If you do not want your brookies to spread too much, keep the filled tray in the fridge for 10 minutes and then bake. This will give you thicker brookies.
Bake for 10 minutes ONLY. The brookies may look soft or undone, but don't be tempted to bake longer or they will turn crispy.
Leave them on the tray for 10-15 minutes until fully cool and immediately transfer to an airtight container to store.
Some more delicious COOKIE recipes ->>