Fusion enchiladas with Thai flavored veggies in a Mexican soft tortilla and topped off with a creamy coconut milk based sauce!! You can easily sub any kind of meat for veggies!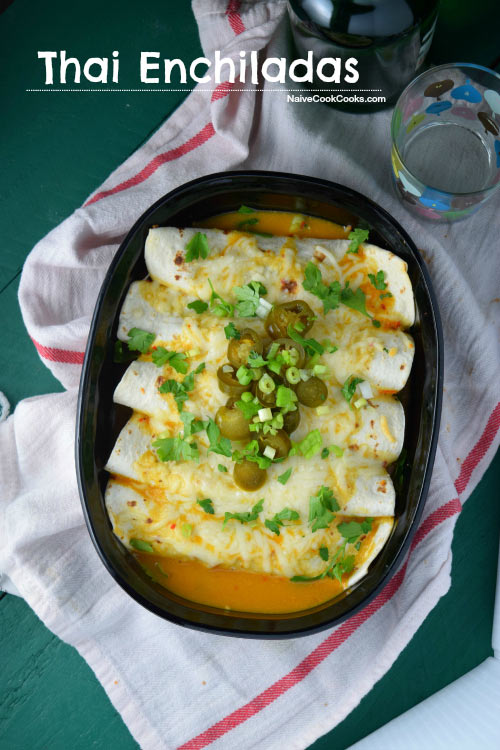 These are my new favorite enchiladas!!
At our place, Jerry is big on Mexican food and that gives me ample reason to play around with mexican cuisine a lot like remember the time I made  crepe enchiladas, these chewy's inspired sauce or these quinoa enchiladas?! Well our love for this cuisine is still going strong but we do love good asian cuisine too. Among Asian cuisine, Thai curries are big on our list and we are always looking for excellent places to find good thai curries and those ice teas.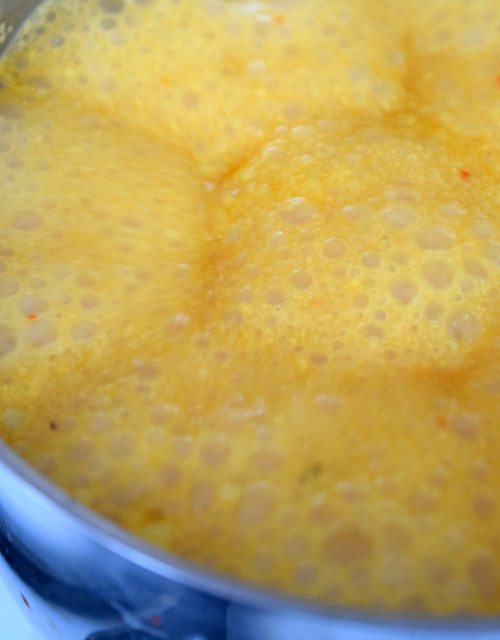 Last night, I started craving enchiladas but this time I wanted to give them some unique twist with flavors from two of our favorite cuisines and here these are. Seriously delicious and really really easy Thai veggie enchiladas. Here we take a bunch of veggies and chop them super fine. Then it's sauteed with few spices and some sweet chili sauce, soy sauce and rice vinegar. Once the filling is done, a simple sauce with bunch of thai flavors is developed with coconut milk being the star. Once it's slightly thickened, everything is assembled and there you have a unique thai inspired mexican cuisine packed with tons of flavor. You can even do a side of coconut rice if you want.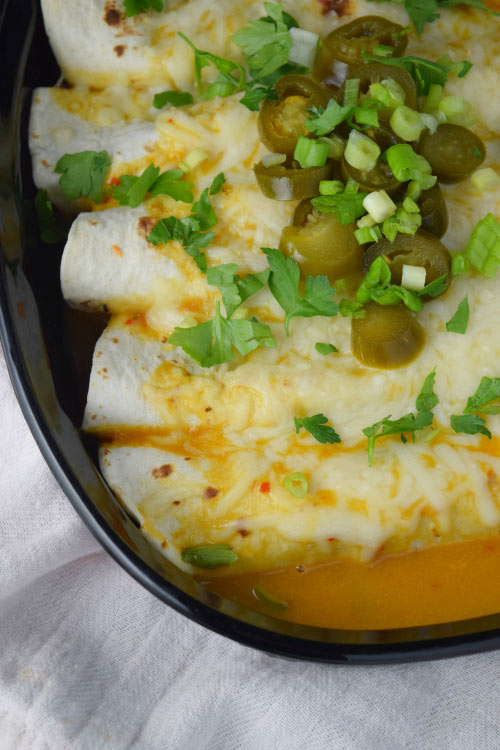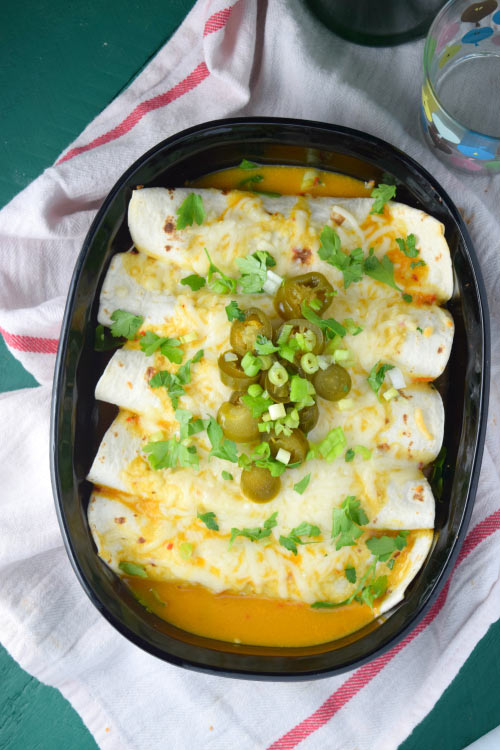 I mean how can you say no to this meal?! Right, well then make your grocery list!!
Help in spreading the word!
Follow along for lot more delicious treats and life happenings on INSTAGRAM || FACEBOOK || PINTEREST 

Thai Veggie Enchiladas
Ingredients
Filling
2 tsp olive oil
2 tbsp ginger, chopped
1 tsp garlic, chopped
1 cup finely chopped carrots
½ cup chopped bell pepper
2 shallots, finely chopped
1 jalapeno, chopped
1.5 cups broccoli, finely chopped
½ can of bamboo shoots (I used around 3 oz), chopped
2 tbsp Thai sweet chili sauce (I used this brand which I found at my asian store : Lee Kum Kee but you can use any brand of thai sweet chili sauce)
1 tbsp rice vinegar
1 tbsp soy sauce
Salt, black pepper and red chili flakes to taste
Sauce
2 cans full fat coconut milk
1 tsp turmeric
½ cup thai sweet chili sauce
salt to taste
Red chili flakes to taste
1-2 tbsp rice vinegar
4 tbsp soy sauce
4 tbsp brown sugar
1 tsp garlic powder or you can use fresh minced garlic
2 tsp lemongrass, finely chopped (optional)
Assembly
Sauce
Filling
Soft flour tortillas , around 12 (I used 6" sized)
Mozzarella cheese for topping
Peanuts, cilantro, pickled jalapenos for topping as per preference
Instructions
Filling
In a skillet, add olive oil. To it add ginger, garlic and saute for few minutes. Add the rest of the vegetables along with all the spices and sauces. Stir around and cook on med-high heat until cooked through. Taste and adjust seasoning if needed. Keep it aside.
Sauce
Throw all the sauce ingredients in a deep pot and bring it to a boil. Simmer for good 12-17 minutes until slightly thickened. Taste and adjust.
Assembly
In a oven safe pan, add few tbsp of the sauce. Starting with one tortilla at a time, spoon little 1 tsp cheese along with filling in the centre of the tortilla. Roll it up tightly and lay it on the sauce in the pan. Repeat. Then add some sauce on top of the tortillas. Add cheese and bake at 350 for good 15-20 minutes.
Heat up the remaining sauce.
To serve, place tortillas in a plate and add some more sauce on top. Serve garnished with peanuts, jalapenos or as you like!
Hungry for more enchilada recipes?
https://www.naivecookcooks.com/poblano-crepe-enchiladas/