Easy No Bake Rose Coconut Ladoo ( Coconut Truffles) ready to eat in 15 mins. Perfect to make ahead for a delicious summer dessert!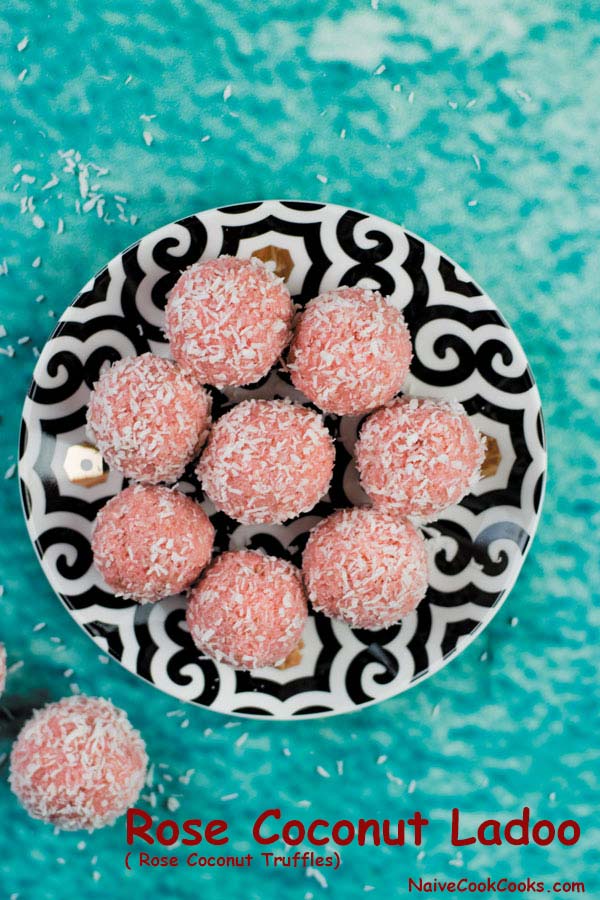 We are back after our 10 day long road trip and it was too much fun! It always takes me few days to get back into routine and even though it's been 2 days, I still feel I am in vacation mode. It was my first road trip in US and I loved it thoroughly. We made bunch of stuff to take on our trip and kept stopping for amazing food and there was so much scenic beauty that I have over 3000 photos in our camera. Time to edit those and soon I will be posting a picture heavy post.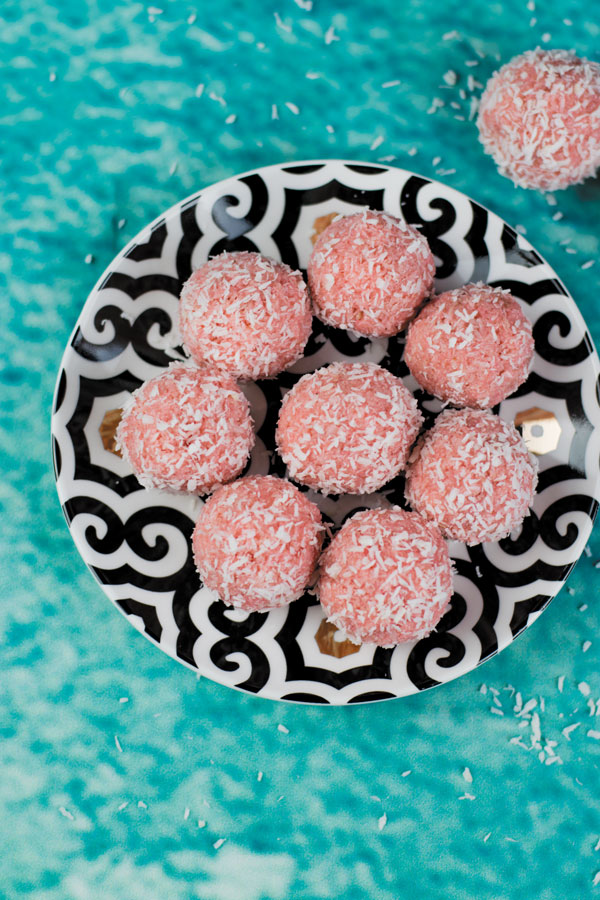 These ladoos were also one of the many snacks we took on our trip. I grew up eating coconut ladoos. Ladoos are basically Indian version of truffles. There are lots of varieties of ladoos made with different kind of flours such as chickpea flour, whole wheat flour, rice flour and what not. These ROSE COCONUT LADOOS are one of the simplest ladoos you can make. Just few ingredients and 15 minutes from start to finish! Usually all you need is coconut, condensed milk, cardamom powder and ghee (clarified butter) but I wanted to give them a unique twist and so added my favorite rose syrup.
This summer I am on rose kick and have already posted bunch of rose syrup recipes – Rose Lassi popsicles (my favorite) & Rose Watermelon Coolers (perfect for hot weather and a really fun way to eat watermelon!).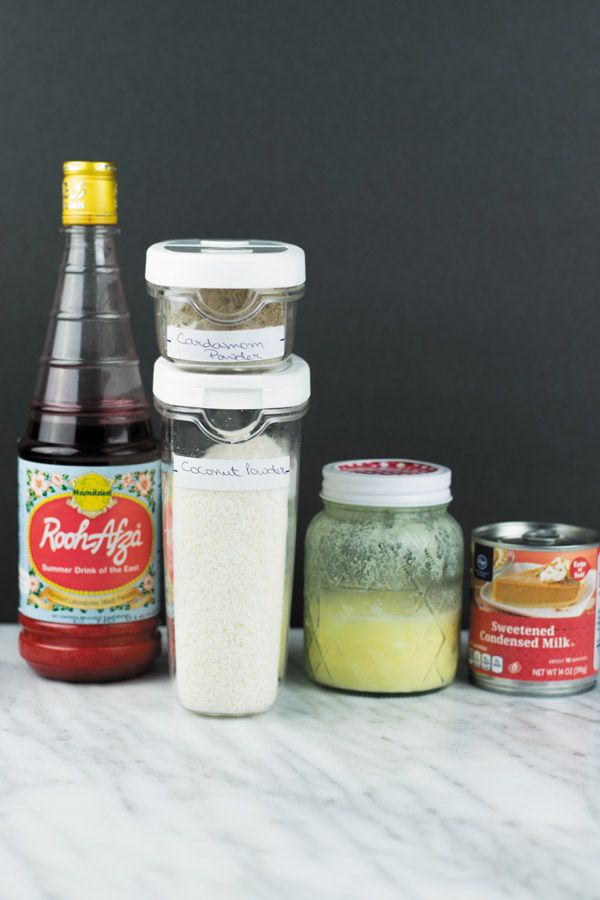 For these ladoos, all you need is 5 ingredients!
Heat ghee in a skillet.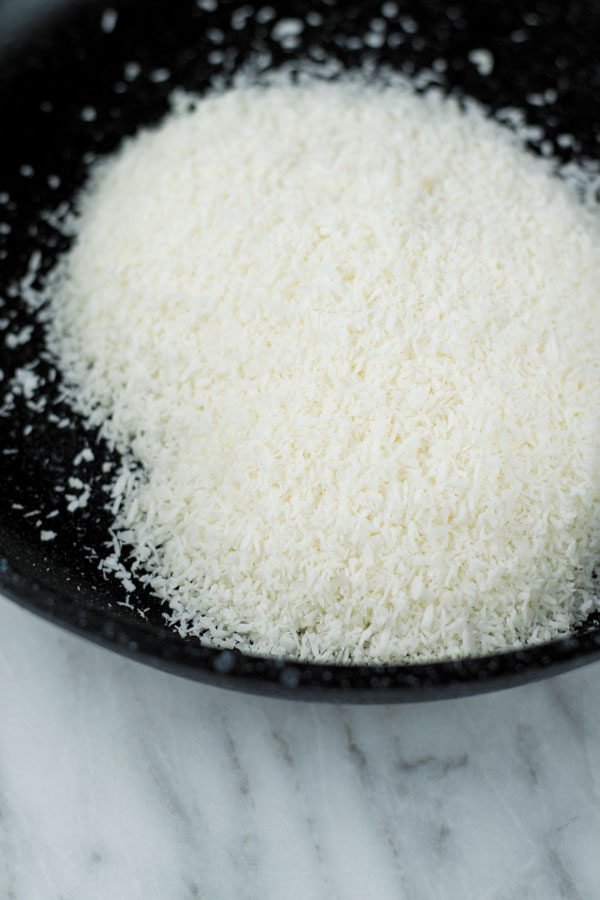 To it add shredded coconut flakes (dry or fresh depending on what you have). Cook for few minutes until coconut turns little pinkish.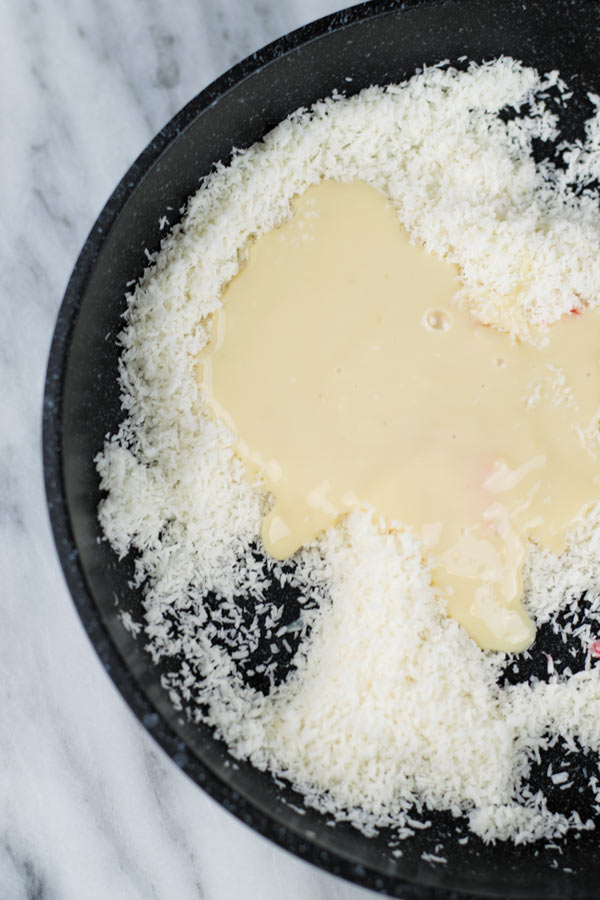 Then add condensed milk and mix and cook for another minute. Add cardamom powder and rose water and mix. Let it cool until it's cool enough to handle. Roll into tight balls and then roll into more shredded coconut! Keep them in airtight container at room temperature or if you live in hot weather, store in fridge!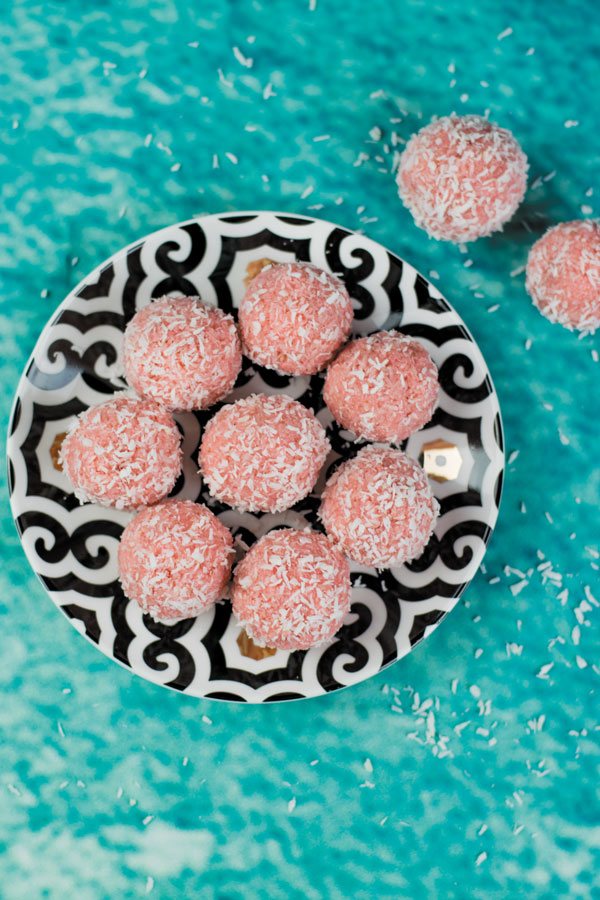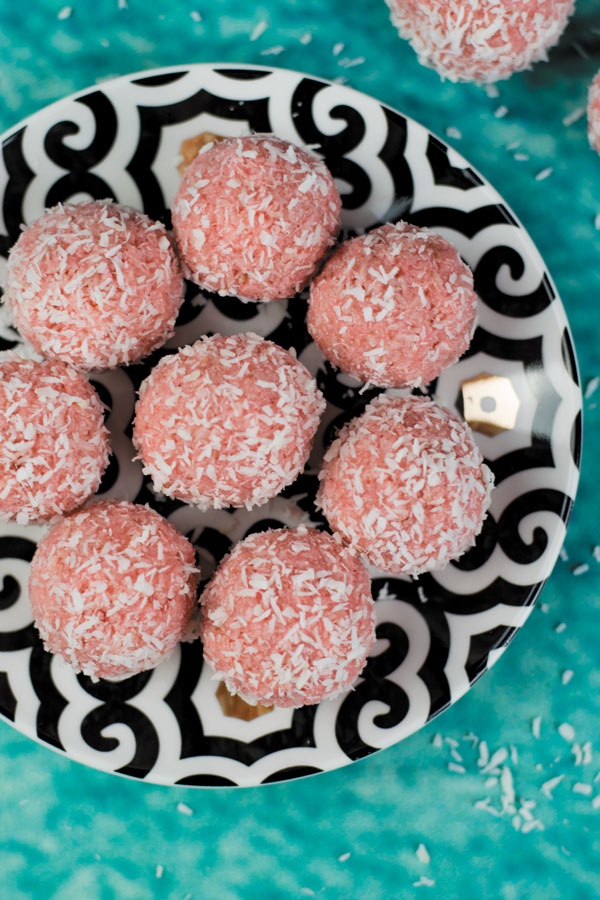 Best easy treat!!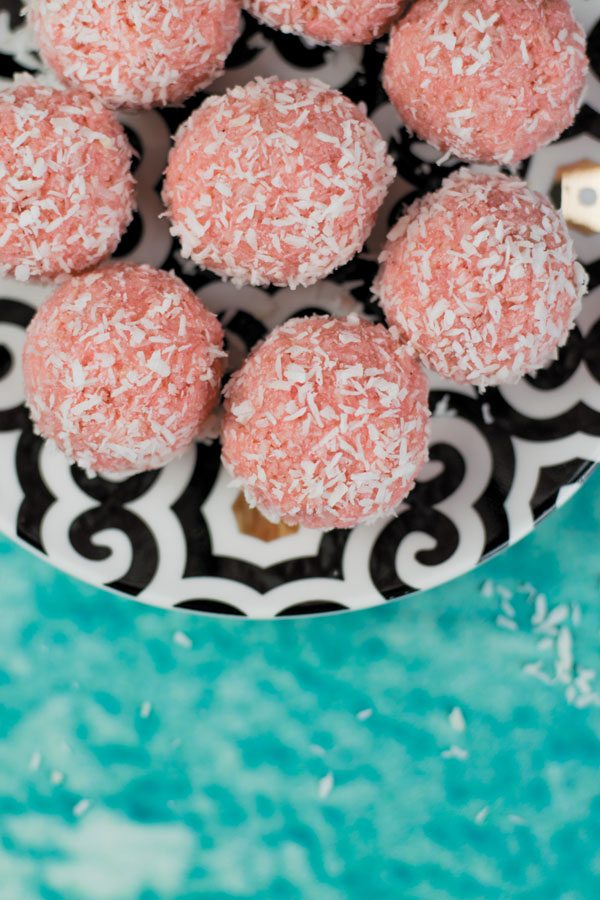 If you enjoyed this recipe, don't forget to FOLLOW me on  INSTAGRAM ||FACEBOOK||PINTEREST ||TWITTER ||GOOGLE+ || BLOGLOVIN || YouTube 
Rose Coconut Ladoo - Coconut Truffles
Serves:
8-10 small sized ladoos
Ingredients
1.5 cups shredded coconut (freshly shredded or dried )
2 tbsp or more shredded dried coconut for rolling
½ cup sweetened condensed milk
1.5 - 2 tbsp rose syrup ( I used Roohafza for rose syrup)
1 tsp ghee or butter
2 tsp cardamom powder
Instructions
In a skillet heat ghee or butter. To it add 1.5 cups shredded coconut and cook stirring for 3-5 minutes on medium-low heat. Add condensed milk and rose syrup and stir until evenly mixed and continue to cook for another 2-4 minutes. Now add cardamom powder and mix.
Take it off heat and let the mixture cool a bit.
Now roll into small-medium sized balls and roll them in dried shredded coconut!
Store in airtight container in fridge!
Some more ROSE flavored recipes ->>