Spicy Black Pepper Paneer Curry is an easy main dish for all you Indian food lovers!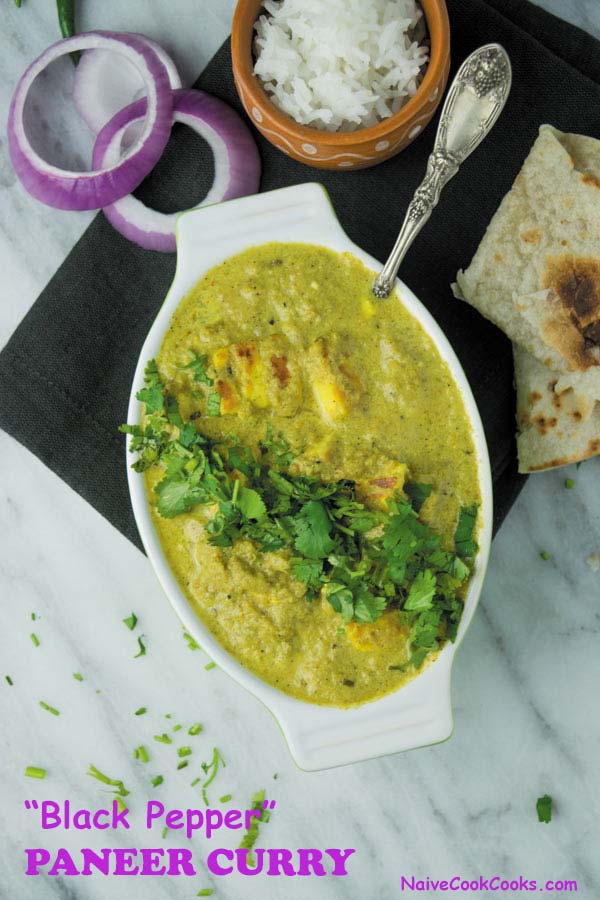 It's been few days since I talked to you guys. Life has been super busy  lately that includes nothing fancy just trying hard to get back to normal routine when I know that in 4 days we will be off to another trip and this time I might meet few of my favorite people! I am looking forward to meeting my college friend and another friend whom I met thanks to this crazy online world!
What are you doing this long weekend? Finally weather has been really nice here and we are planning to grill. This curry I have been wanting to share with you all for few days now and seems like today is the day. I already made this like twice the same day because it's so simple and here we are all about gravy. More the better!
If you are planning to entertain this weekend and want to cook something Indian to impress your friends, then you should totally give this a try! A little on the spicy side but you can totally adjust it as per your taste! Served on a bed of soft basmati rice, it's the best meal you can enjoy while sitting at home!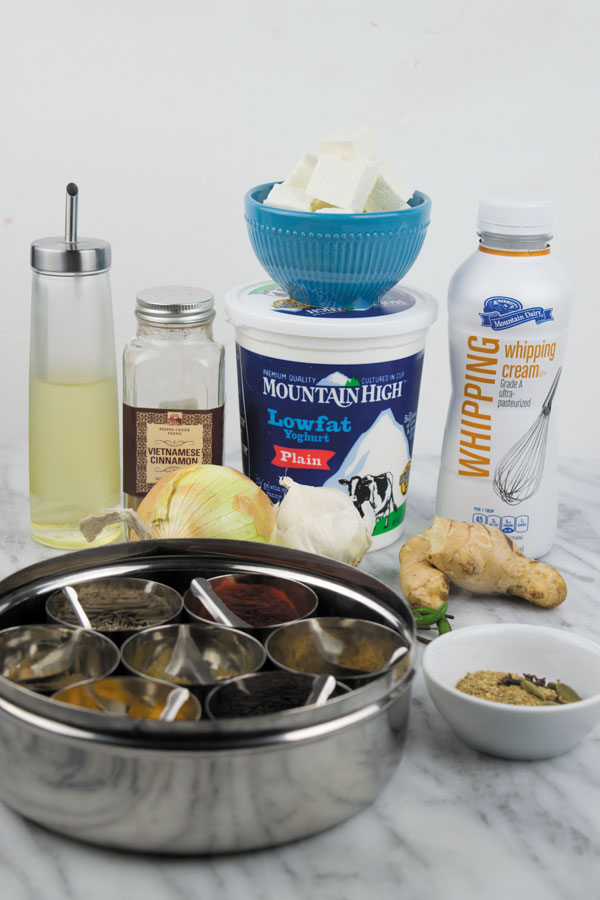 Gather all the ingredients as mentioned in recipe.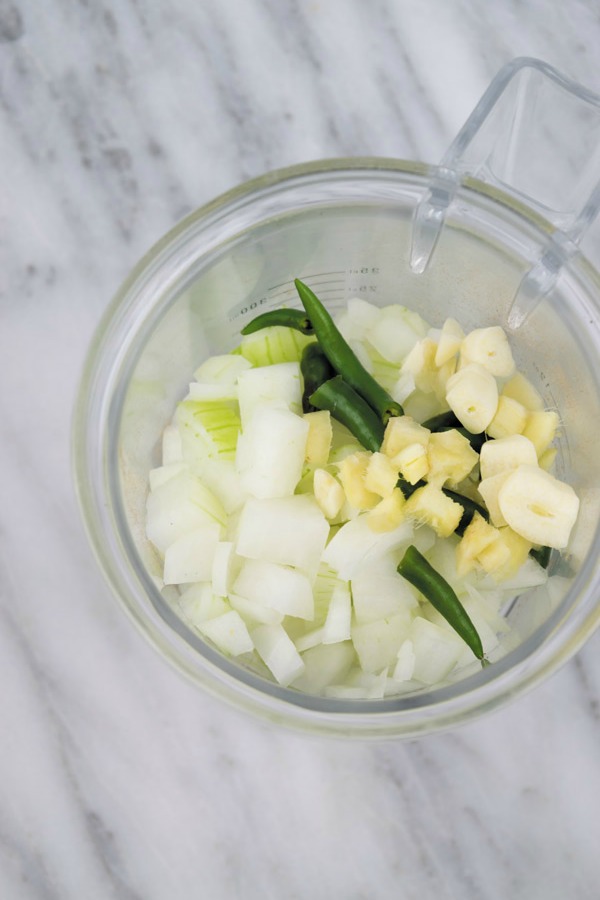 Add all the ingredients for SPICE PASTE in blender and blend until smooth.
Then while you crispy paneer on one skillet, on another you start cooking your gravy. Then everything is simmered for 20 minutes and that's about it!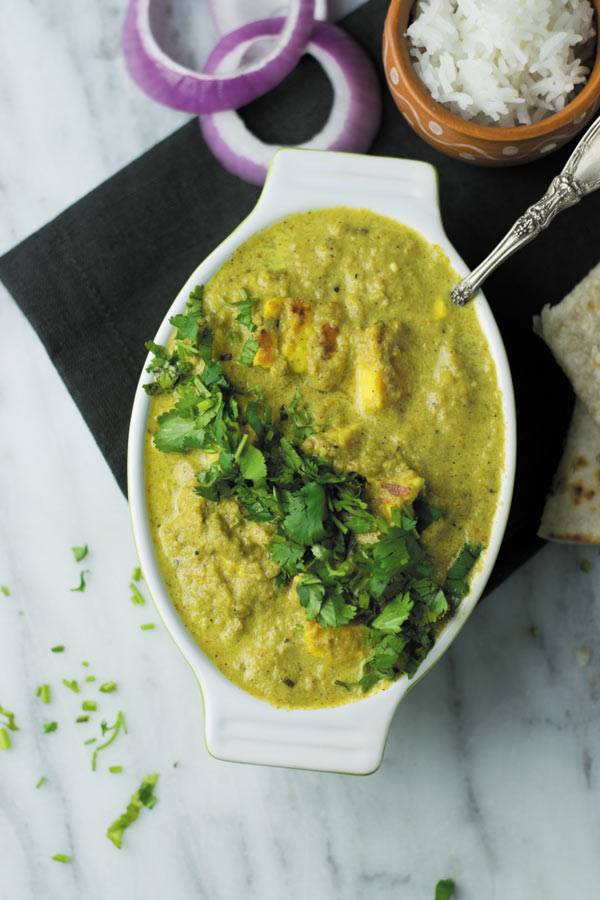 It's super flavorful, really easy and if you love Indian food, a must try!!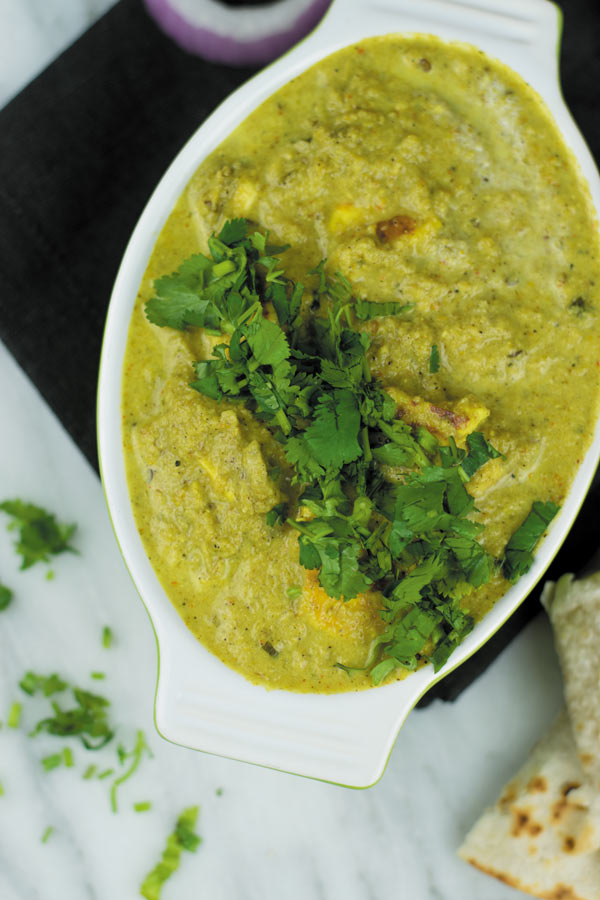 Happy long weekend friends!
If you enjoyed this recipe, don't forget to FOLLOW me on  INSTAGRAM ||FACEBOOK||PINTEREST ||TWITTER ||GOOGLE+ || BLOGLOVIN || YouTube 
Black Pepper Paneer Curry
Ingredients
For SPICE PASTE :
8 cloves
8 green cardamom
1 tsp cinnamon powder
4 tsp ginger chopped
4 garlic cloves
4 green chilies or as per taste
2 medium size onions
Gravy:
2 tsp oil
½ cup thick yogurt
2 tsp coriander powder
1.5 tsp cumin powder
Salt to taste
⅔ tsp black pepper crushed or as taste
½ tsp turmeric powder
½ tsp red chili powder
½ cup heavy cream
1 cup water
Pinch of sugar as per taste
200 gms or 0.4 lbs paneer (Indian Cheese), chopped
1 tbsp oil
Instructions
Add all the ingredients of SPICE PASTE into a high speed grinder and grind until fine. Keep aside.
Heat a skillet with 1 tbsp oil and lay paneer pieces without overlapping and cook undisturbed for few minutes on medium- high heat until crispy. Flip and repeat. Once they are crispy and golden, transfer them to a paper towel lined plate and keep aside.
Now heat a deep bottom skillet and add 2 tsp oil. Once warm, add the spice paste we grinded earlier and cook on medium-low heat until dry and the smell of raw spices is gone. Then add yogurt, coriander powder, cumin powder, salt, black pepper, turmeric,red chili powder, cream, water and crispy paneer pieces.Cover with a lid tightly and cook on low for 15-20 minutes. Remove the lid and continue cooking for few more minutes. Taste and adjust the spices if needed.
Serve hot with fresh basmati rice and naan.
Some other favorite easy INDIAN recipes ->>