These No-Fry Spicy Corn Fritters use potatoes for binding and are made by simply cooking in an appe/doughnut pan with little oil. No frying makes them perfect for summer!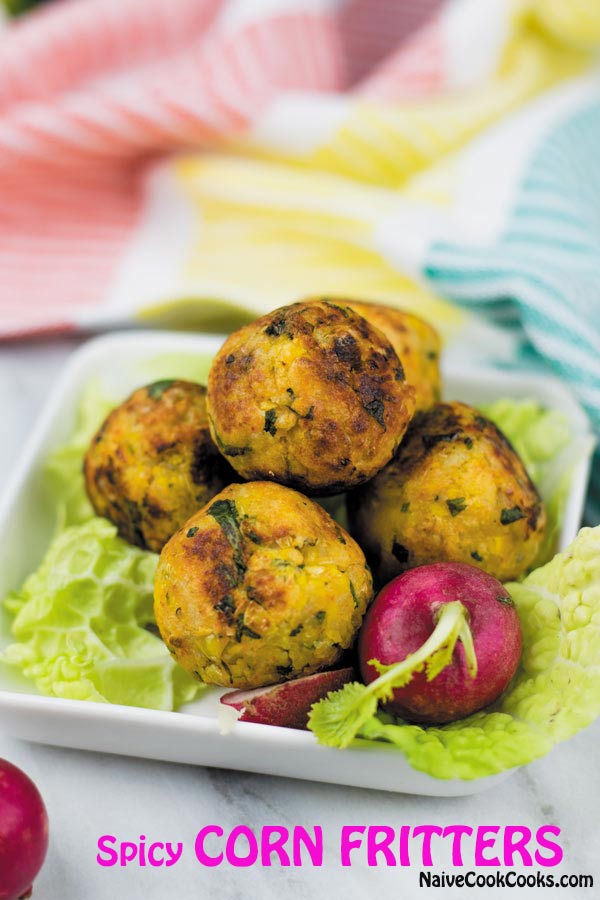 Friday finally. This whole week was loads of fun travelling and changing from one hotel to another as we keep moving forward in our 10 day trip. I am typing this post while sipping on coffee I just made in our hotel room. Once done we will be off to see the caves. I heard they have gorgeous caves in Rapid City and they take you on tours and tell you all about these old caves that have been around for thousands of years. Yesterday we spent 4 hours walking around Mt. Rushmore and it was truely magnificient.
Before we left I made these yummy corn & potato fritters and let me warn you – these spicy sweet corn fritters are ADDICTIVE. I found myself finishing them really fast and I had no intentions of saving any for Ronak but I did hehe 😉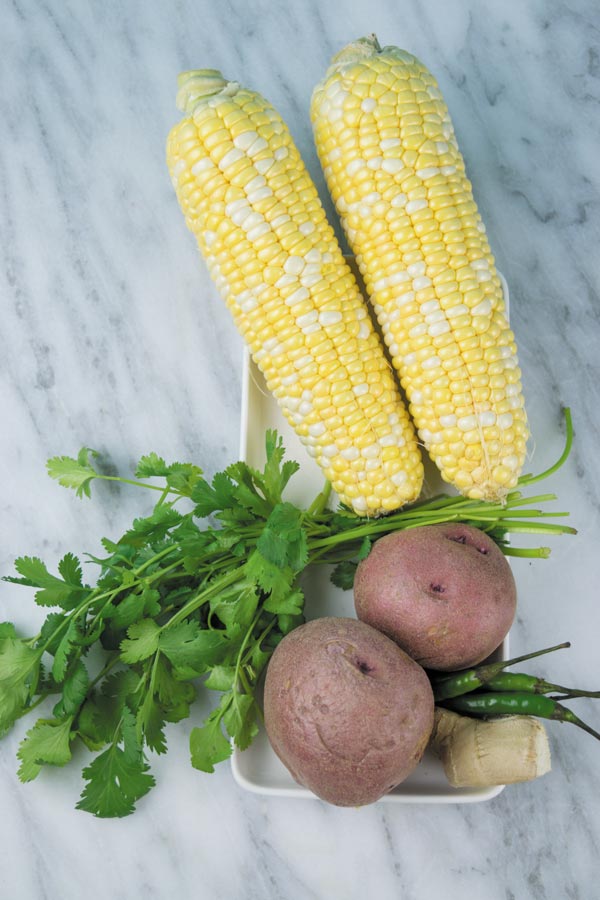 I made these in my new found love – appe pan / doughnut pan which I am loving these days but you can even cook them in little oil in a skillet. Gather all the ingredients – fresh or frozen corn, potatoes, cilantro, salt, red chili, green chilies, ginger, oil and turmeric.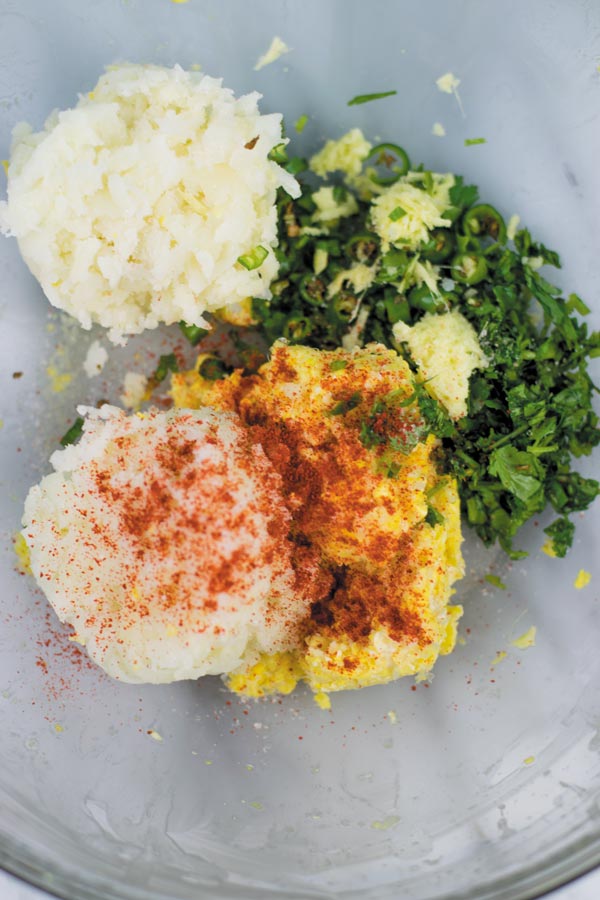 If using fresh sweet corn, grate it and then squeeze out all the water. To the squeezed corn, mix boiled grated potatoes, chopped ginger, cilantro, green chilies, spices and mix and taste.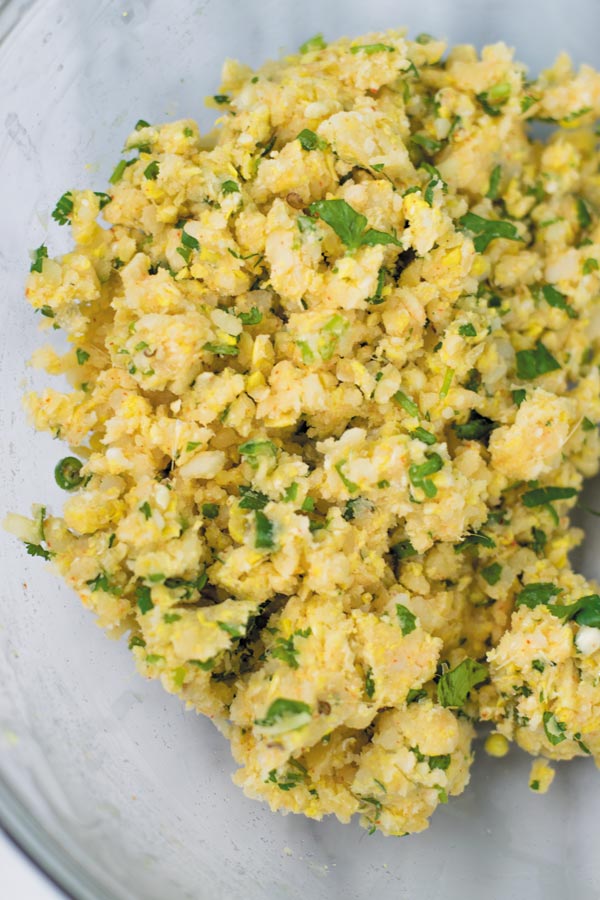 Then roll them into tight balls. Grease your appe/doughnut pan if using with some oil or add oil in a skillet. Place the boils in hot oil and then cook on low heat and keep turning after every 2 minutes slowly so all sides keep getting cooked. Once it's all golden, enjoy these fresh corn fritters with green chutney and ketchup!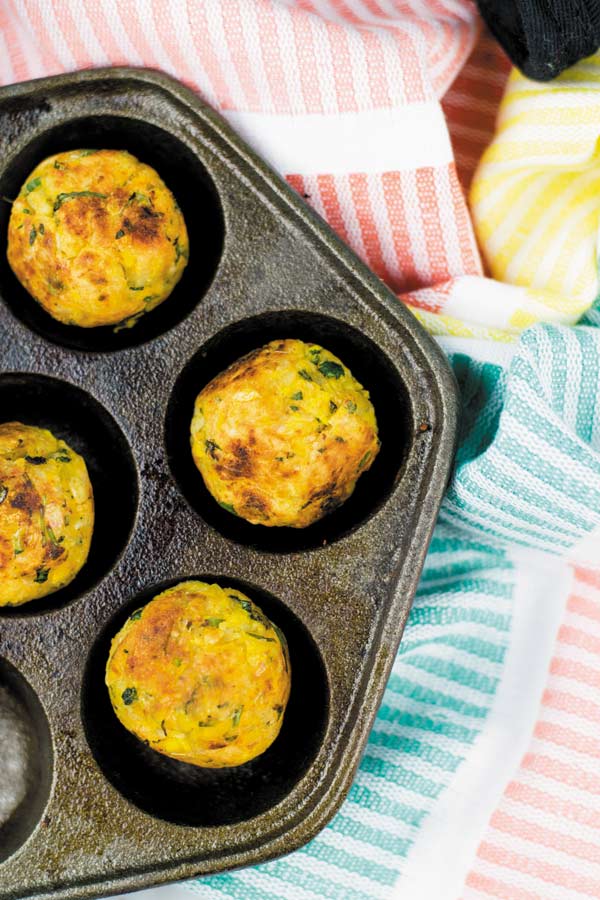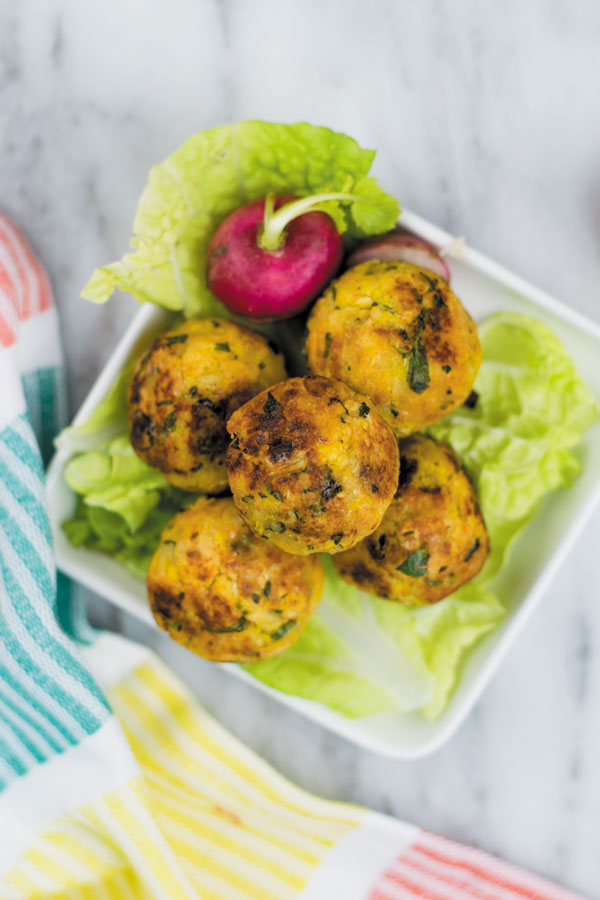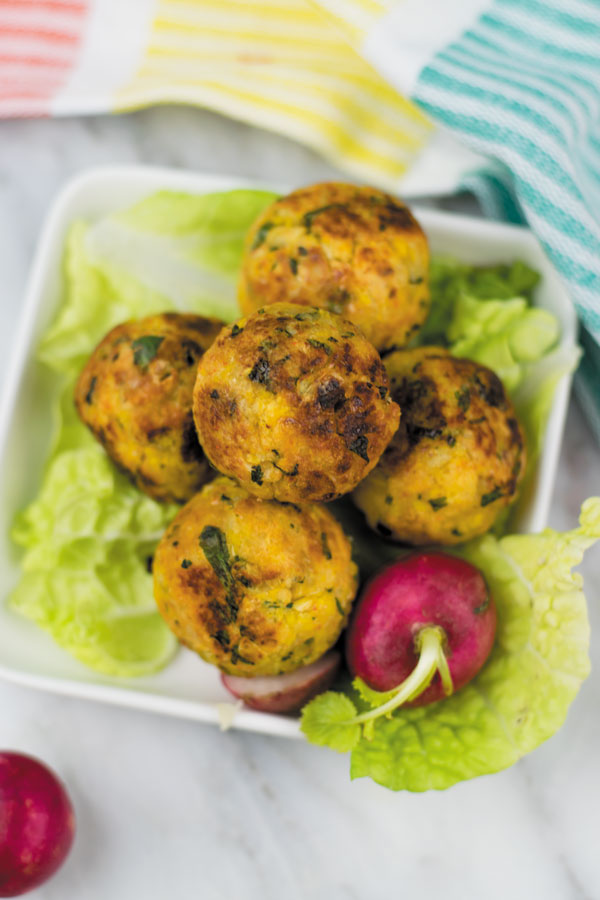 If you enjoyed this recipe, don't forget to FOLLOW me on  INSTAGRAM ||FACEBOOK||PINTEREST ||TWITTER ||GOOGLE+ || BLOGLOVIN || YouTube 
Spicy Corn Fritters - Corn Pakoda
Ingredients
2 corn fresh, grated
⅔ cup grated boiled potato
1.5 tbsp finely chopped cilantro
3 green chilies, chopped finely
2 tsp grated ginger
Salt to taste
Red chili powder to taste
Few tsps oil for cooking
Instructions
I have used this PAN for cooking but if you don't have this kind of a pan, simply flatten the balls gently and cook them on a skillet the same way.
Grate fresh corn and tightly squeeze out all the water. I ended up with ⅓ cup grated corn after squeezing it out.
To it add grated potatoes, cilantro, green chilies, ginger, salt, red chili powder and mix. Taste and adjust seasoning if need to as per your taste.
Heat this pan I mentioned above or in case you don't have that just a simple skillet. Divide the mixture into 8-10 balls.
Rub the insides of the pan with little oil and once hot place the balls inside. Cook on medium-low heat by rotating the balls every 2 mins until nicely golden brown. The key to cooking in this pan is to cook them on medium-low or low heat.
Serve hot with ketchup and green cilantro chutney.
 Some more delicious recipes for SNACKING ->>