Summer Watermelon Rose Coolers made with just 3 ingredients! Perfect for hot summer weather!
Today it's about foods we grew up eating as kids & which left lots of special memories. Indian summers can get unbearably hot and growing up summers always meant stocking up on bottles of rose syrup and all sorts of fruity drinks. We used to receive tons of visitors and sin summer nobody really looked forward to drinking hot chai. So mom would make sure that every year beginning of summer we are well stocked with all sorts of summer drinks – rose syrup, freshly squeezed lemon juice for lemonades, few soda bottles kept in fridge for visitors as we were not allowed to have too much of a soda.
Another summer favorite for evening snacks used to be chilled watermelon eating plain or my grand father's favorite way – chilled chopped watermelon pieces eaten with a good sprinkle of black salt. I always used to enjoy my summer drinks & a cold bowl of fruit during summer evenings but never thought of mixing those two together. Recently Ronak made me one of these and he told me how he used to enjoy these with his dad when he was a kid. These are so delicious when enjoyed chilled.
Watermelon cubes in chilled rose syrup water are fun to eat and then you drink the rose syrup flavored water. It's amazing for picnics, pool parties or enjoy these on a hot summer day while relaxing with your loved ones!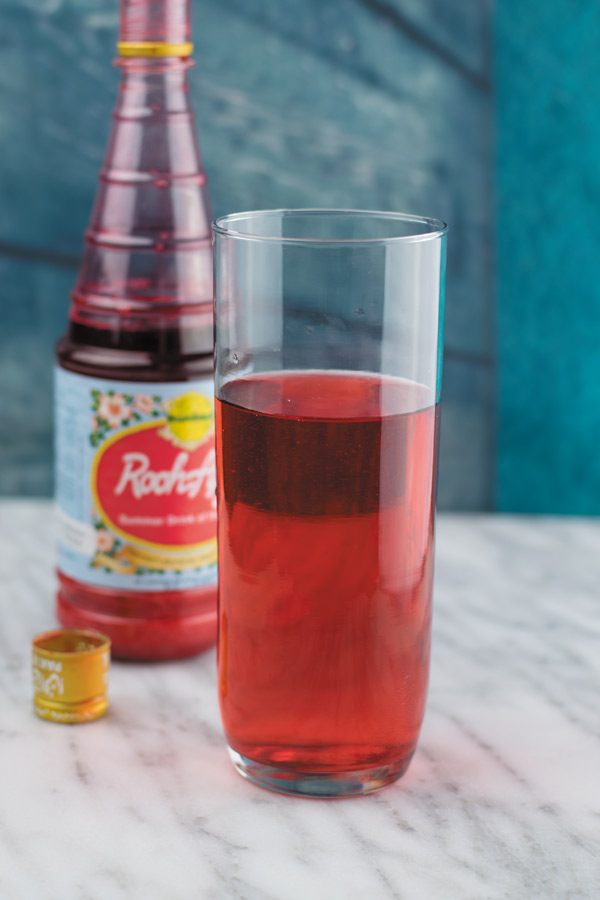 All you need is rose syrup ( I use RoohAfza), fresh watermelon, chilled water. First make your rose water by adding rose syrup in water. This can be served as it is also. Tastes amazing!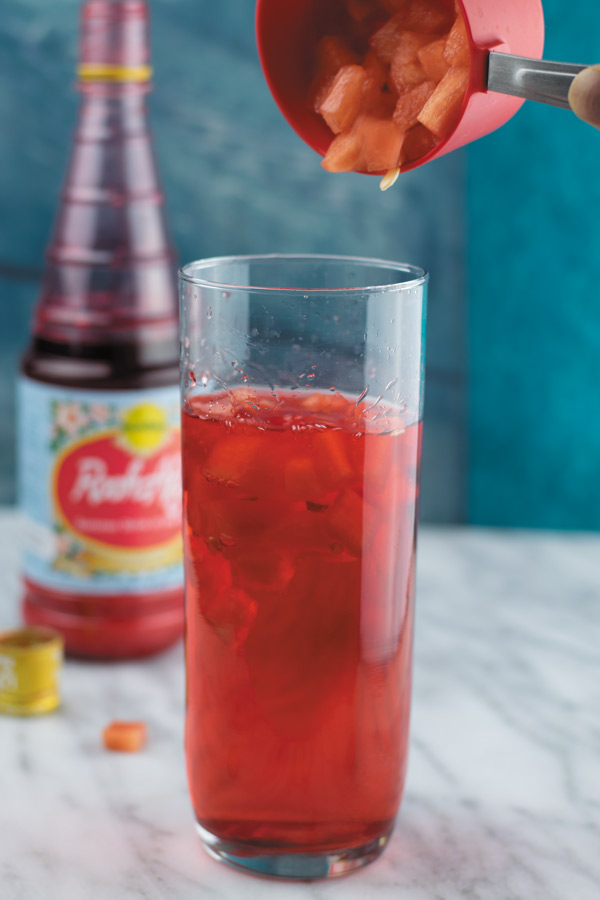 Then you trow in chopped watermelon cubes and stir.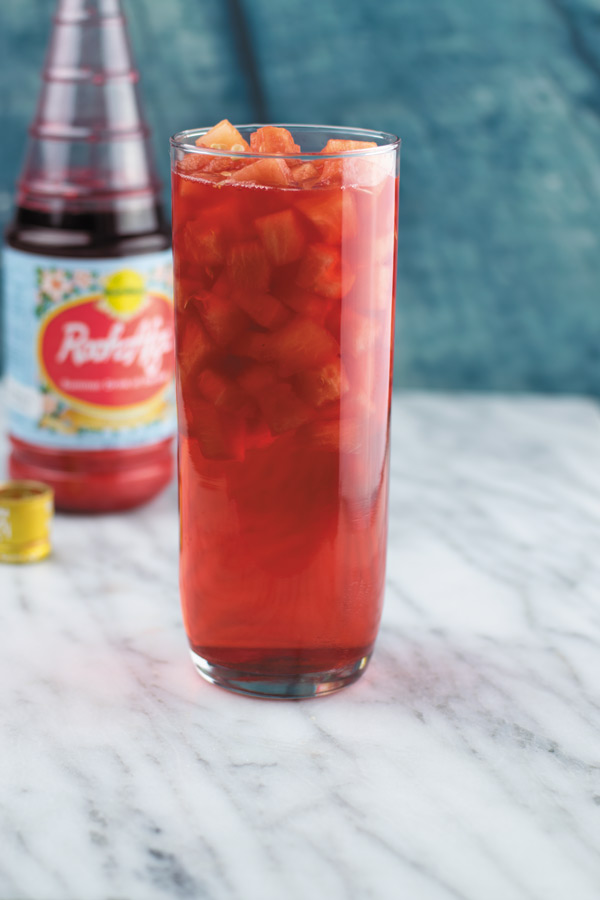 Then if you have time, you can chill everything in fridge for few hours. Enjoy chilled! I love eating rose syrup soaked watermelon pieces and then drinking chilled rose water side by side 🙂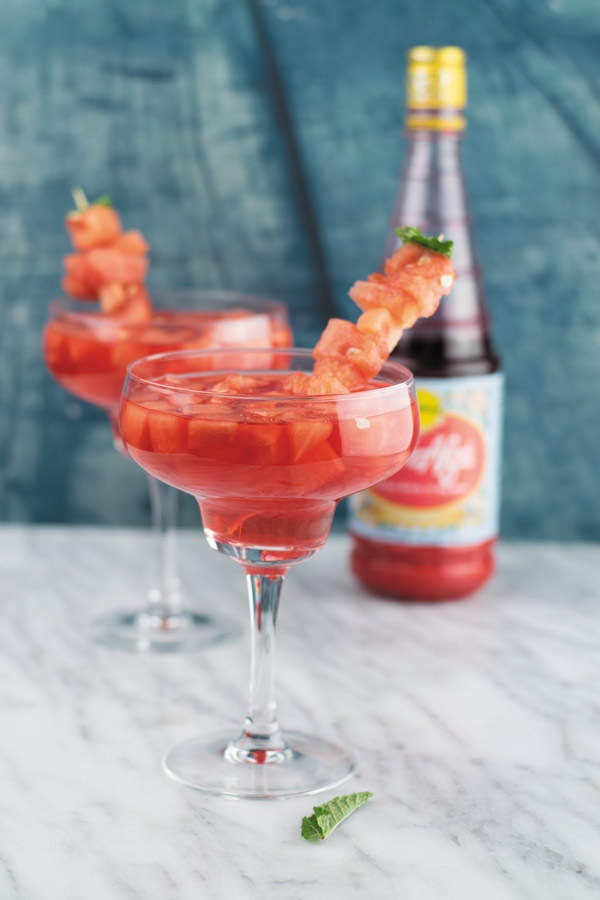 If you enjoyed this recipe, don't forget to FOLLOW me on  INSTAGRAM ||FACEBOOK||PINTEREST ||TWITTER ||GOOGLE+ || BLOGLOVIN || YouTube
3 Ingredient Watermelon Rose Coolers
Ingredients
2 cups chilled water
6 tbsp rose syrup ( I useTHISone)
2 tbsp sugar
1.5 cups chopped watermelon pieces
Instructions
In a glass jug, mix water, rose syrup and sugar. Stir ans taste if it's sweet enough for your taste. Add more rose syrup or sugar as per taste.
Add in chopped watermelon pieces. Now you can enjoy it immediately or let it sit in fridge for few hours!
Enjoy.
 Some MORE fun summer recipes ->>