Start to finish 30 mins Thai Red Curry served over hot steamed rice or noodles! Restaurant style dinner in no time!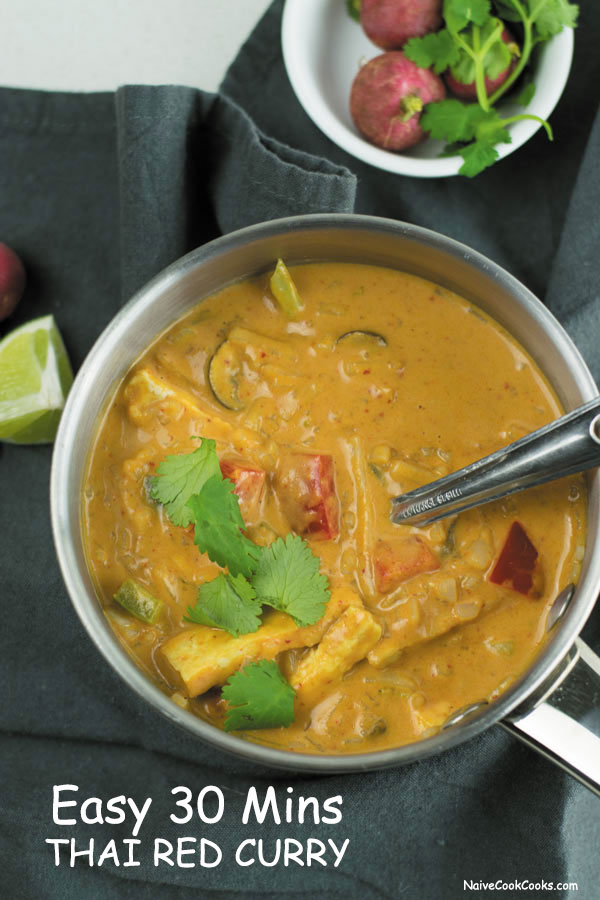 I can literally eat this EVERY SINGLE DAY. Period.
This Thai curry friends! As much as I love making fresh from scratch food, I love the convenience of using canned products once in a while to make life a bit easier when I had a never ending list of things to do! This Thai Curry is everything a real authentic flavor packed Thai curry should be! Lots & lots of flavor, crunchy vegetables, crispy tofu, in place of Tofu you can add chicken or beef. Served piping hot over hot steamed rice, this is heaven right here on your plate!
You won't be satisfied with just one serving, trust me & it's totally doable on a busy weeknight after a long day at work!
How was your weekend friends? Since we moved to Colorado, I have been trying to find the best restaurants and today we found the best taco place ever! We ordered 3 kinds of soft tacos – tacos with fried cheese, Chicken Vindaloo and Caprese!! Each one was superb and can't wait to recreate those recipes for you all to try!
So let's see how to make this super easy Thai Red Curry!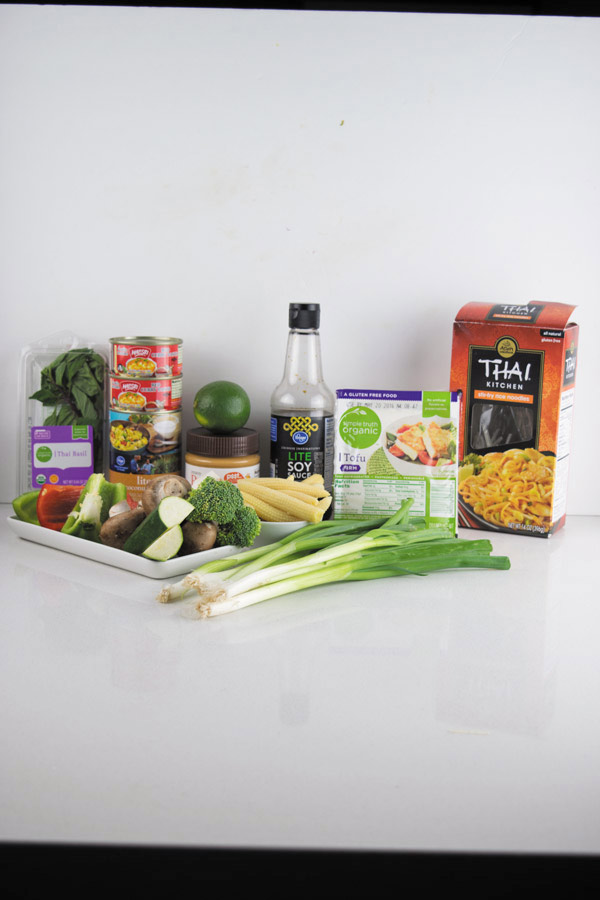 Gather all your ingredients!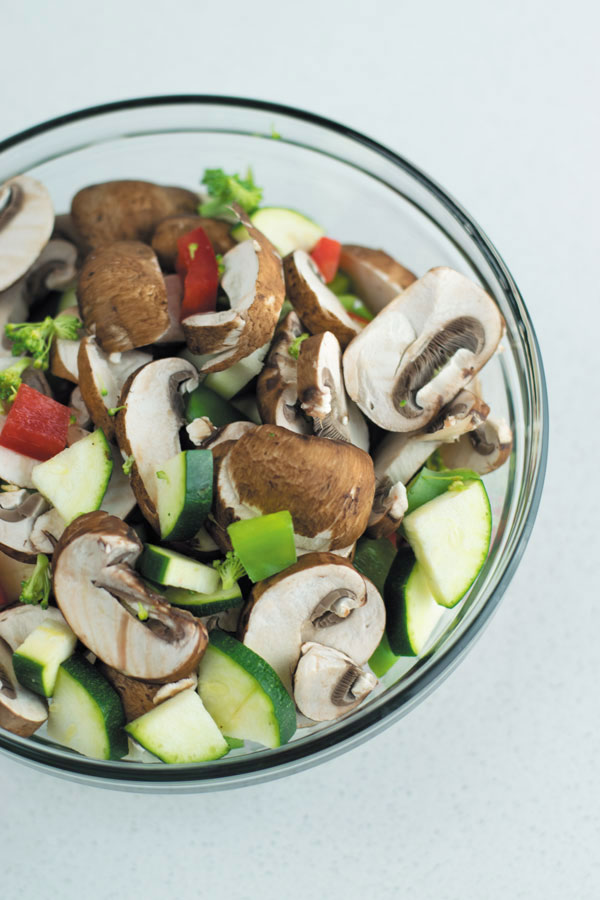 Chop all vegetables and tofu or chicken or beef whichever you are using!
I forgot to take shots of cooking tofu. So once you chop tofu, pat dry with a clean paper towel. Warm a skillet with some oil and lay tofu pieces without overlapping. Lat them cook without touching (must!) for 5-7 minutes. Check one for doneness and then flip all and cook on the other side until crispy. Keep aside.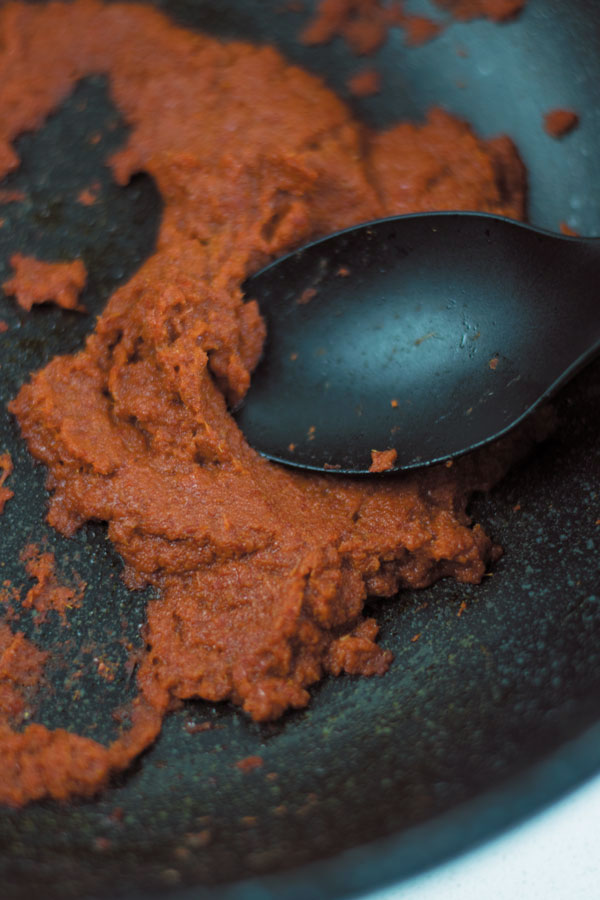 While tofu is cooking, put your noodles or rice to cook as per package directions! Now in another deep pot, add 1 tbsp oil. To it add thai red curry paste and cook for 5 minutes until fragrant.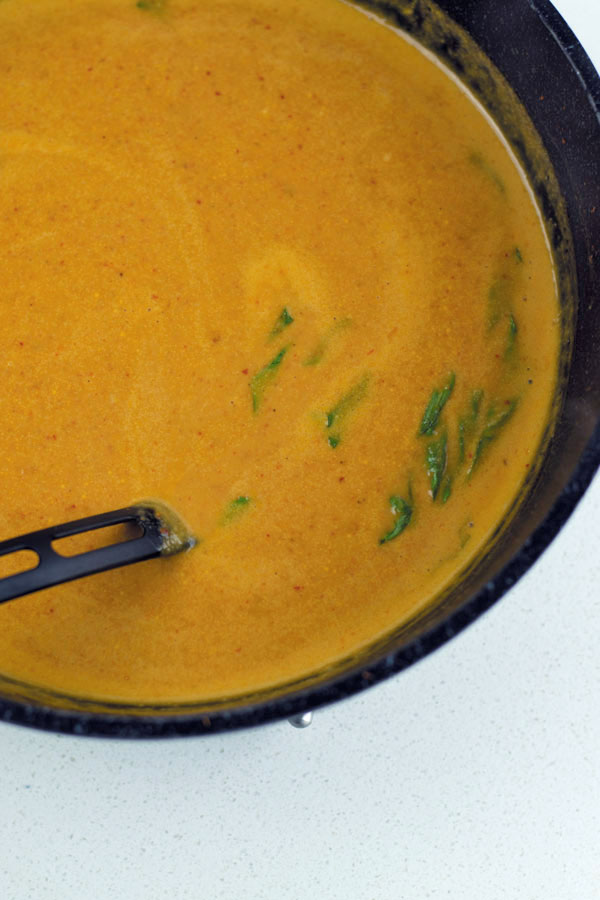 Then add all the ingredients to make thai curry in there and simmer for 5-7 minutes. Taste and adjust spices as per taste.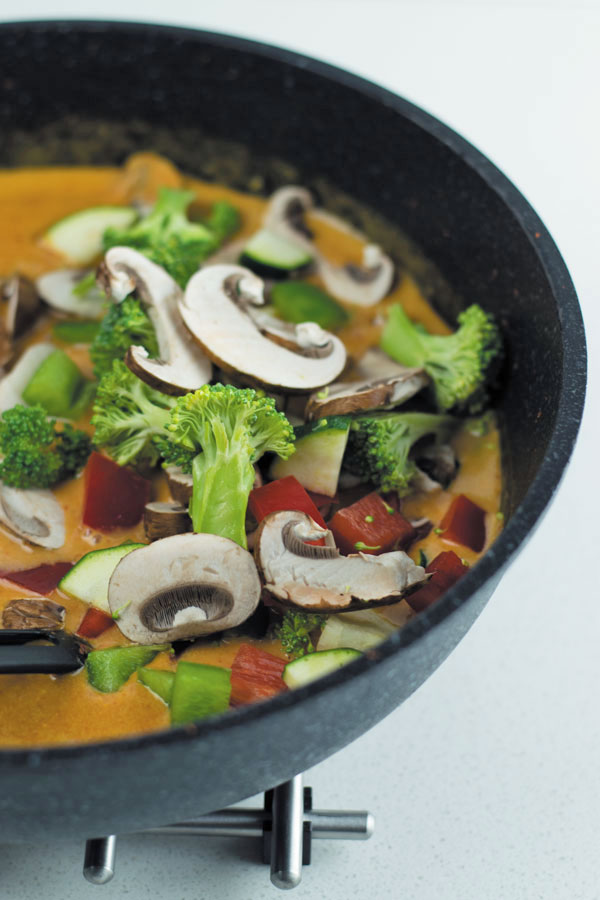 Add vegetables and tofu/chicken/beef if using and simmer for 7-10 minutes until vegetables are bit tender and meat if using is cooked.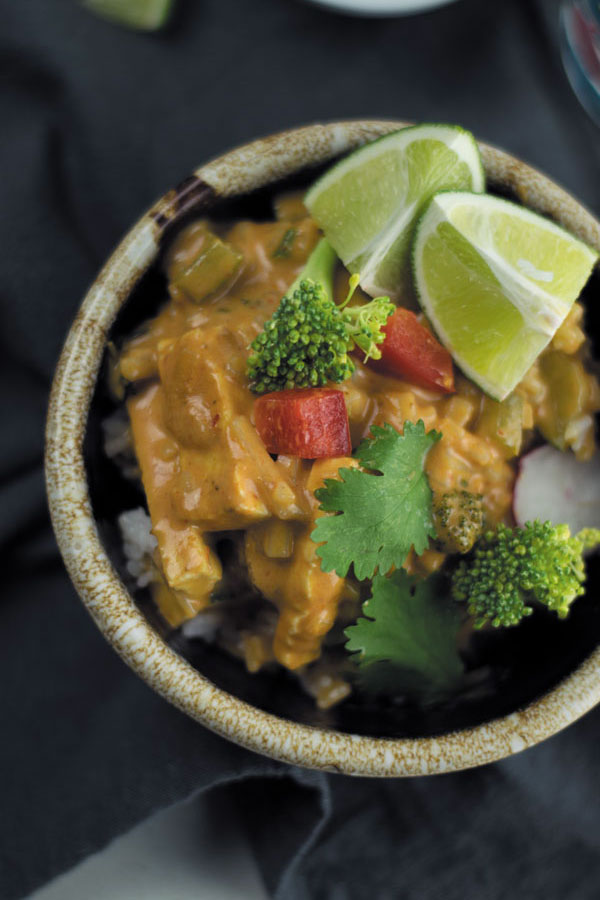 Serve over hot steamed rice or noodles!
 If you enjoyed this recipe, don't forget to FOLLOW me on  INSTAGRAM ||FACEBOOK||PINTEREST ||TWITTER ||GOOGLE+ || BLOGLOVIN || YouTube
Easy Thai Red Curry Recipe
Ingredients
Vegetables :
* You can any vegetables you have on hand or you like!
I used pre chopped fresh vegetable packet available in my grocery store but you can chop your own 🙂
⅓ green bell pepper, chopped in medium size cubes
⅓ red bell pepper, chopped in medium size cubes
⅓ zucchini, chopped
Handful broccoli florets
6-7 baby corns, chopped
6-7 baby bella mushrooms, chopped
For curry:
1 tbsp sesame oil
4 oz (1 can) red curry paste ( This is my FAVORITE BRAND to use)
1 can lite coconut milk
1 can full fat coconut milk
3 tbsp peanut butter
2-3 tbsp lime juice
2.5 tbsp soy sauce
3 tbsp sugar
2 tsp garlic paste
Fresh thai basil leaves (optional)
Salt to taste
Tofu or your choice of protein like chicken or beef
Instructions
Cook rice or noodles as per package directions.
Meanwhile cook tofu. Cut tofu in small pieces and pat it dry using paper towel.
Heat some oil in a skillet and lay tofu pieces without overlapping. Cook until crispy without moving. If you keep touching it, it will break.
Check one tofu if it's done and then flip the rest and cook until crispy on the other side as well.
While your rice/noodle are cooking on one side and tofu is cooking on another, start your curry.
In a deep pot add 1 tbsp oil. To it add red curry paste and saute for few minutes until fragrant. Now add rest of the curry ingredients in there and using a whisk stir until smooth. Taste and adjust as per your taste if you need anything extra. Simmer for few minutes.
Add your chopped vegetables.
Add tofu or meat. Cook until you get the vegetables cooked to desired level. Add fresh thai basil leaves.
Serve over steamed rice or noodles!
Notes
This is a quick version if you have time or if you can't find any goof Thai Red Curry Paste where you live, you can make your own paste at home! There are lots of recipes online for that!
 Some more DINNER Recipe ideas ->>
https://www.naivecookcooks.com/poblano-crepe-enchiladas/