Everything you need to know to start a food blog in simple step by step manner. Start your own Food Blog in just 5 BASIC steps!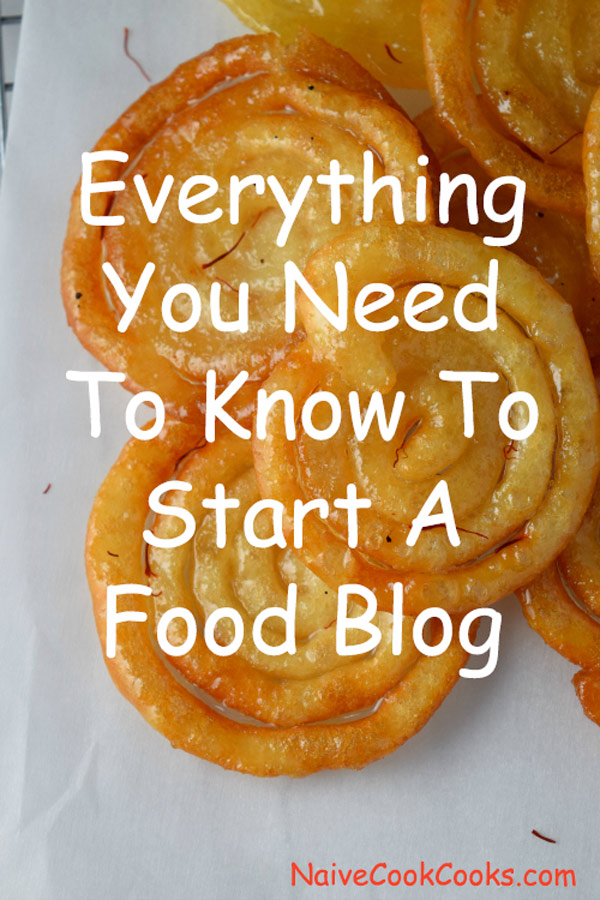 Ok so let's do this! Do you always find yourself drooling at gorgeous food pictures and always dreaming to have your own FOOD BLOG one day? Do you love cooking? If you said YES to these, then THIS post is for you! You, my new friend, out there, where ever you are, let's make your dream of having your very own food blog true, right now!
I would let you know though that if you are in this FOOD BLOGGING thing for serious and hoping to make a business out of it, it's a TON OF WORK. I am not trying to scare you away but I am just trying to be honest. Yes nobody really talks about that and to outsiders, it seems it's just cooking, posting few pictures. But this is not even 1% of what FOOD BLOGGING is all about. It's a TON OF FUN but a lot of hard work too with late nights and early mornings.
So, you have decided to have your food blog, now the question is How to have a Food Blog?
GIVE YOUR BLOG A NAME : So think of a good name for your food blog. Make sure it's not already taken by doing a quick google search. I picked NaiveCookCooks so I searched for Naivecookcooks and found that nobody had this name.
GET A HOSTING PLAN + BUY DOMAIN NAME : For the initial stages of blogging, I would strongly suggest to go with BLUEHOST. Why? It's super affordable, good 24*7 customer service and great place to host your website when you are just starting out.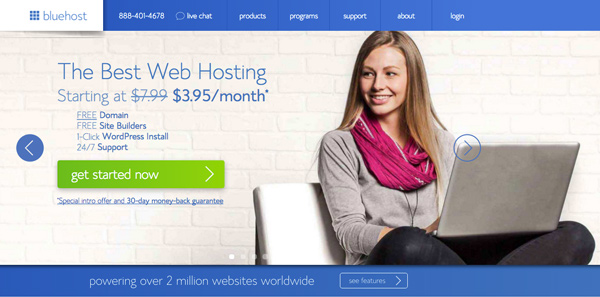 I went with $3.95 /month plan for 36 months which worked out best for me! Can't beat this price!!
* READ in detail on how to GET A HOSTING PLAN + HOW TO BUY A DOMAIN NAME in CHAPTER 1.
INSTALL WORDPRESS + THEME SELECTION :  Then install WordPress & pick a theme for your Food Blog. It's really simple but I have a step by step tutorial to make it really simple!
** READ all about how to INSTALL WORDPRESS + HOW TO PICK A THEME for your Food Blog here in CHAPTER 2. 
SETTING UP WORDPRESS + HOW IT WORKS : Now once you are here, you are already half way done. Now you need to set up your WordPress and learn how it works so you can start posting!
*** READ all about SETTING UP WORDPRESS + HOW IT WORKS here in CHAPTER 3.
SELECTING PLUGGINS + BEGINNING YOUR BLOG : Now go ahead and pick all the right plugins for your Food Blog and Write your first POST!!
Right now I am using following PLUGINS :
Akismet  for protecting my blog from spam.
Easy Recipe Plus for my recipe card.
Google Analytics by Yoast for keeping an eye on my blog's analytics! MUST.
JQuery Pin It Button for pinning my blog posts on Pinterest.
Sumo Me for getting email subscribers. (I can't stress enough how useful this is!)
Vault Press for backing up my Food Blog.
Simple Social Icons for my social icons you see in the top right hand corner.
Limit Login Attempts to prevent hackers from getting in.
**** CHAPTER 4 for SELECTING PLUGINS + BEGINNING YOUR BLOG coming soon!
As we keep adding more stuff or changing the old ones, I will keep updating this post! BUT if you follow this post you will be set with a perfect FOOD BLOG ready for you to start sharing your amazing content with the world in just 5 SIMPLE BASIC STEPS.
I will finish off this post with one of my favorite quotes  "A dream is just a dream. A goal is a dream with a plan and a deadline."
― Harvey MacKay
CHECK these out also ->>