Make regular bowl of mac and cheese a bit healthier by sneaking in spinach in the sauce! Even pickiest eaters love this version of Mac & Cheese! One pot and 30 minutes is all you need!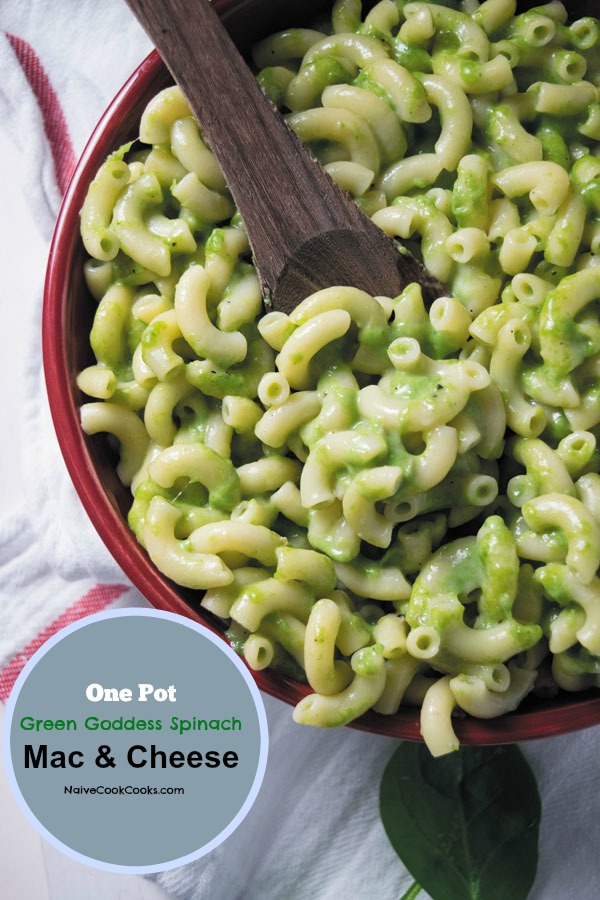 It's pasta time again friends and this time it's my favorite mac & cheese. This Green Goddess Spinach Mac & Cheese is super cheesy and I realised that adding pureed spinach inside the sauce makes even the pickiest eaters love this and not complain about having greens in their mac & cheese!
So all you momma's out there, this is for YOU. Perfect way to sneak in veggies inside everyone's favorite Cheesy Mac & Cheese. To be honest I wasn't sure if my pickiest eater, yes my husband lol, would even touch this but then he declared it to be one of the best mac & cheese recipes I have made till date and I knew this is going on the blog!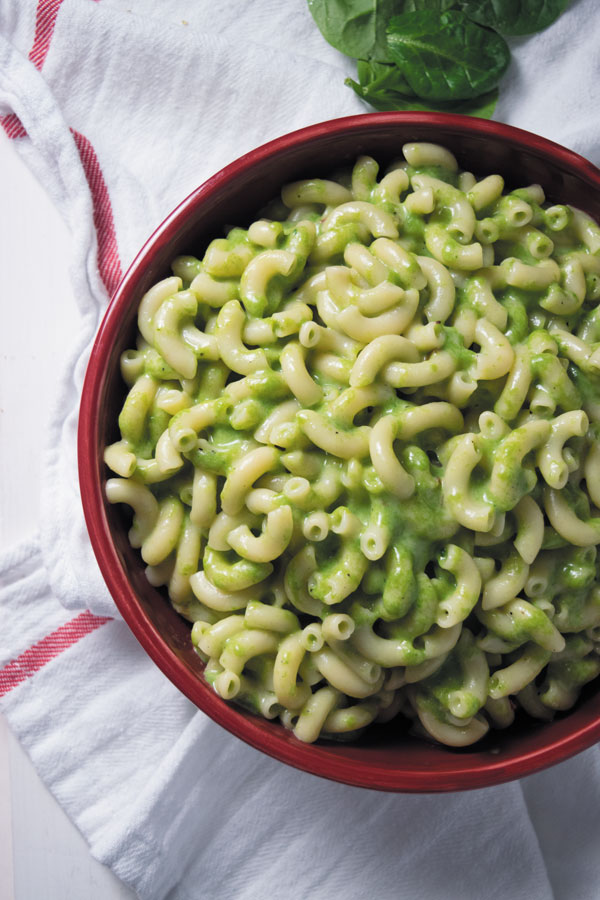 I got this idea recently when I saw This & This version of green mac & cheese online and I knew I had to give this a try in my own way. So my recipe, takes around 30 mins from start to finish, uses just one pot and is a winner among all age groups!
What is your favorite thing to cook for busy weeknights? Lately I have been doing not that good in the cooking department, with so many of my recipe trials turning horrible! Do you go through this phase? With me it comes and goes but while it lasts I get super annoyed at the slightest disasters and especially with all that cleaning! 😛
Luckily this recipe turned out really good and thankfully I had something good to share with you all 🙂
So if looking for a quick, easy dinner for busy weeknights or lazy weekends then THIS is your recipe! Go get the ingredients and treat yourself & your loved ones with this cheesy goodness!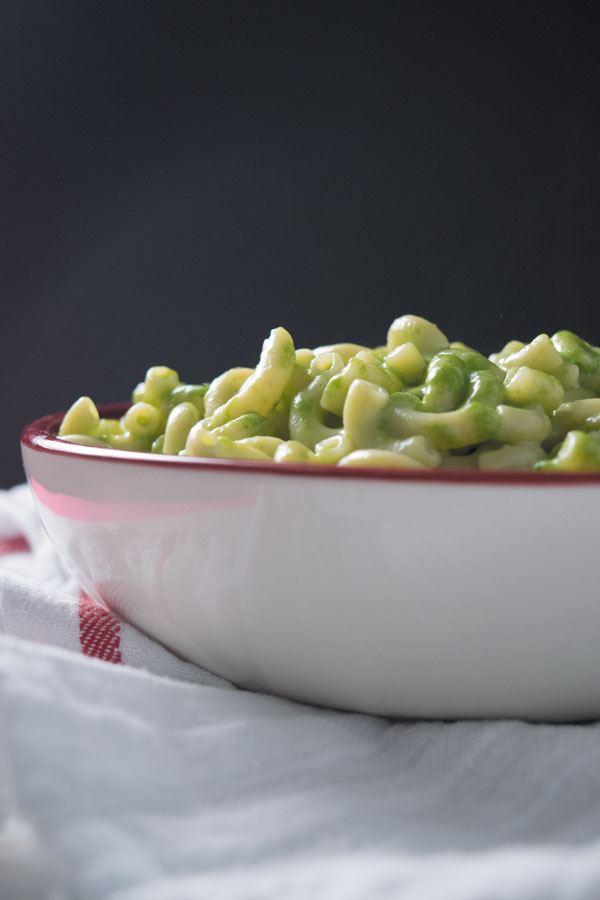 If you enjoyed this recipe, don't forget to FOLLOW me on  INSTAGRAM ||FACEBOOK||PINTEREST ||TWITTER ||GOOGLE+ || BLOGLOVIN || YouTube

One Pot Green Goddess Spinach Mac & Cheese
Ingredients
1 cup fresh spinach
1 cup milk
½ lb elbow pasta (cooked as per package directions)
2 tbsp oil
2 tbsp all purpose flour
½ cup shredded sharp cheddar cheese
½ cup pepperjack cheese
Salt and black pepper to taste
Chili flakes (optional)
Instructions
Cook pasta as per package directions. Save 1 cup of pasta water and then strain the rest of the pasta.Add few drops of oil and stir so pasta doesn't stick.
Wipe the same pot with a clean paper towel.
In a blender, add spinach and milk. Blend until smooth.
Heat oil in the same cleaned pot and once hot, add flour. Cook until raw smell of flour is gone. To it add this spinach milk mix and stir continuously to prevent any lumps.
Add cheese, salt and pepper and keep stirring. It should form to a thick cheesy sauce. To it add cooked pasta and mix gently.
Taste and adjust seasoning.
Serve hot. You can store leftovers in air tight container. When ready to eat, warm up in microwave for good 1-1.5 minutes or until cheese is melted again.
Some more delicious easy KID FRIENDLY recipes ->>