Bhakarwadi – Tea Time Indian Snack is sweet & spicy snack from Western city of India is sure to make your taste buds go spinning!!
RECIPE TESTED & UPDATED WITH NEW PICS ON AUG 6 2020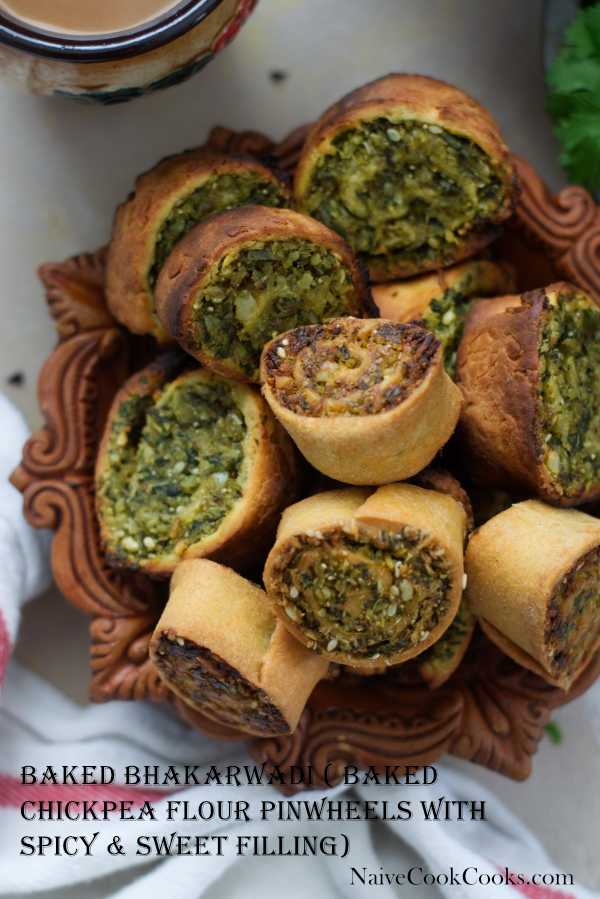 These little bit sized snacks! It's Tuesday and guys, Bhakarwadi are the snacks you need in your life right now!! Perfect with tea or coffee or simply eaten plain, these will blow your mind. I am telling you that for enjoying these you don't need to be a Indian food fanatic!
Bhakarwadi are normally fried but here I have baked them and let me warn you that baking makes them just way more irresistible!! You will find hard to stop yourself from eating 4-5 at once. I have been there!
A spicy sweet and tangy filling made with cilantro, peanuts and lots of spices imparts a beautiful flavor explosion in your mouth.
On another note, I am in New York right now and guys it's one dreamy city. City where dreams come true. I found a small yet beautiful studio apartment (which is super tiny!!) in lower manhattan through airbnb! I recently found out about airbnb through DesignLoveFest and since then I am kinda hooked up. I have been day dreaming about taking vacations in Paris, Germany, on tree houses and what not (all thanks to airbnb!). Have you known about this website "airbnb"or you are crazy weird like me?!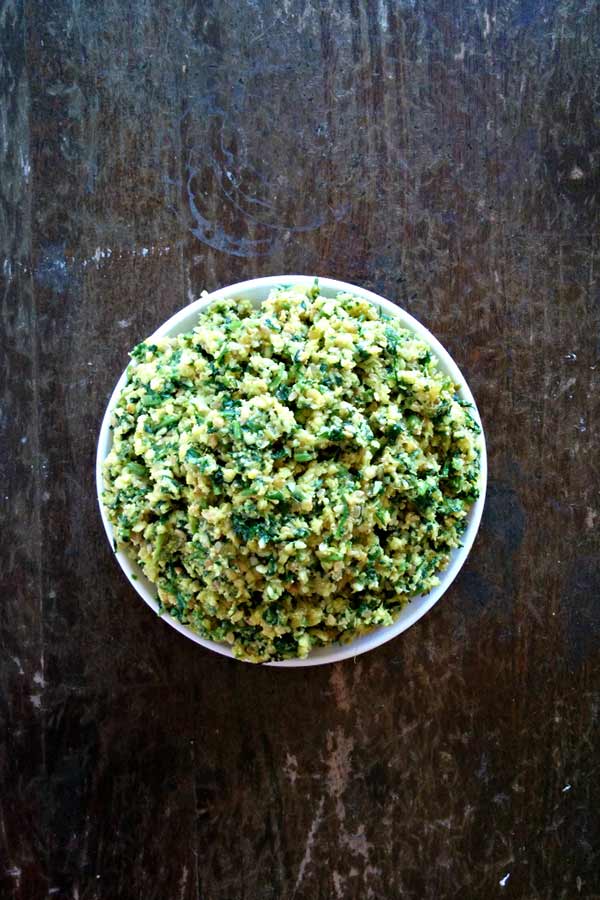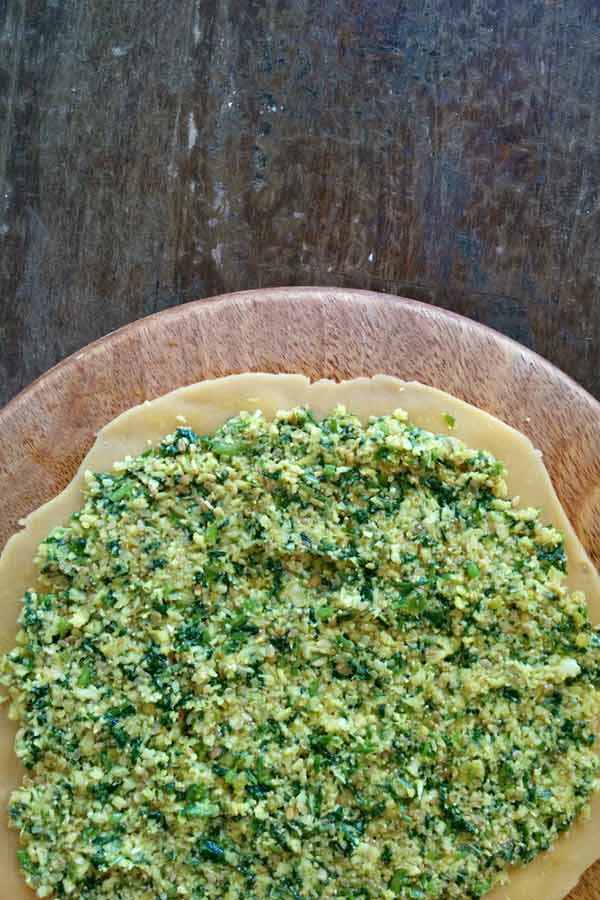 As for these baked snacks, you need to make them to know how they taste. They will seriously become a staple in your home and I can assure you that you won't have leftovers.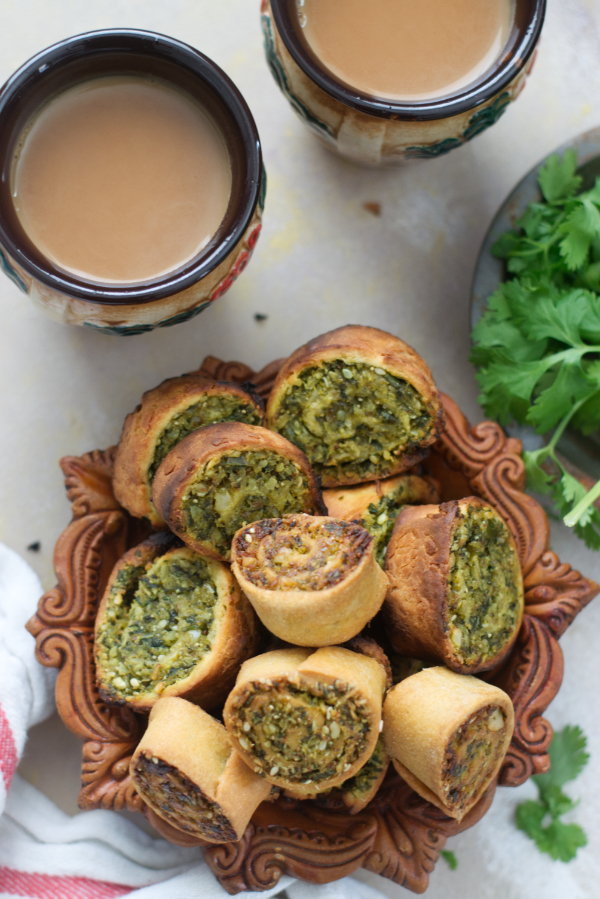 I still have few more days to spend in New York and I will love to know places to eat, things to do in NY recommendations from you guys. Bring on all the fun NY recommendations you guys!.
This + NY = dreamy!
Bhakarwadi - Tea Time Indian Snack
Sweet & salty Tea Time Snack
Ingredients
¾ cup fresh powdered coconut (found in freezer aisle)
1.5 cups fresh cilantro, chopped fine
1 Tbsp poppy seeds
4 tsp sesame seeds
2 Tbsp green chili
2 tsp ginger
Salt to taste
1 Tbsp garlic paste
½ tsp turmeric
2 Tbsp lemon juice
¾ cups crushed peanuts
3 Tbsp sugar
1 tsp fennel seeds, crushed
1 tsp garam masala
1 tsp oil
Dough
1.5 cups chickpea flour / gram flour (besan)
½ cup all purpose flour
4 Tbsp oil
1 Tbsp lemon juice
Salt to taste
Instructions
In a bowl, add all the filling ingredients and mix. Taste and adjust salt, green chili, sugar or lemon juice as per taste.
Keep it aside.
Add dough ingredients in a separate bowl and mix using warm water. You want is tight dough. Break dough into medium palm sized balls and roll into a circle. Evenly distribute filling leaving the ends. Roll it tightly and seal the corners. Using a sharp oiled knife, cut into medium thickness spiral rounds.
Arrange these on a baking sheet covered with parchment paper and bake at 350F for good 30-45 minutes until golden brown. Flip halfway and keep an eye so they don't over brown. Let them cool and store in an airtight container.
More Snack Recipes: