These Easiest Soft & Fluffy Coconut Macaroons are coconut lovers dream. Just 6 ingredients and about 30 minutes is all you need to make these fluffy & chewy coconut macaroons!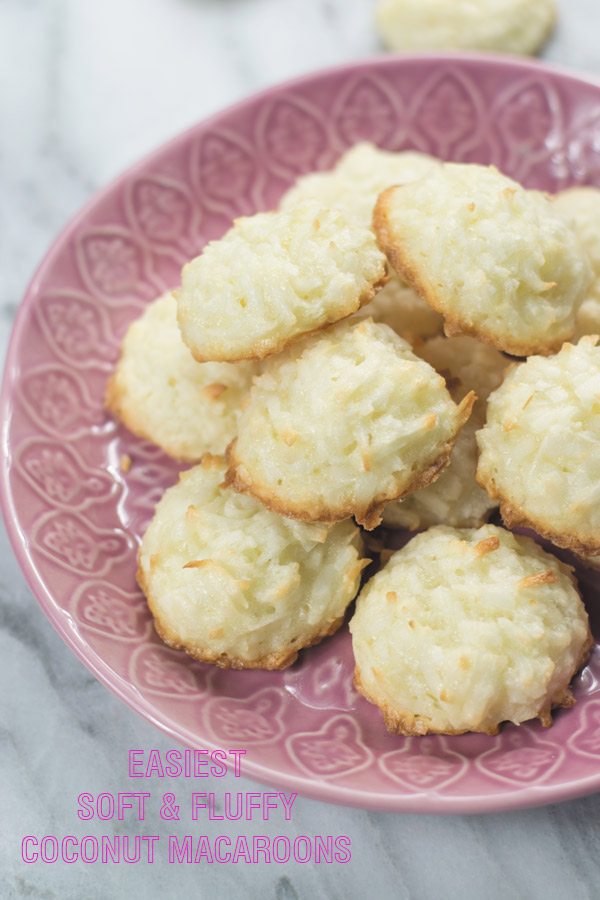 We finally moved and are still far away from being called settled. Lots and lots of unpacked boxes to go and some renovation to make it baby friendly before we could call it home. 2017 has been a year of so many changes with us welcoming our baby girl into this world and moving to a place which is close to one of my all time favorite cities. We are only few hours driving distance away from Chicago and the thought to be able to see our friends often than once in few years excites me.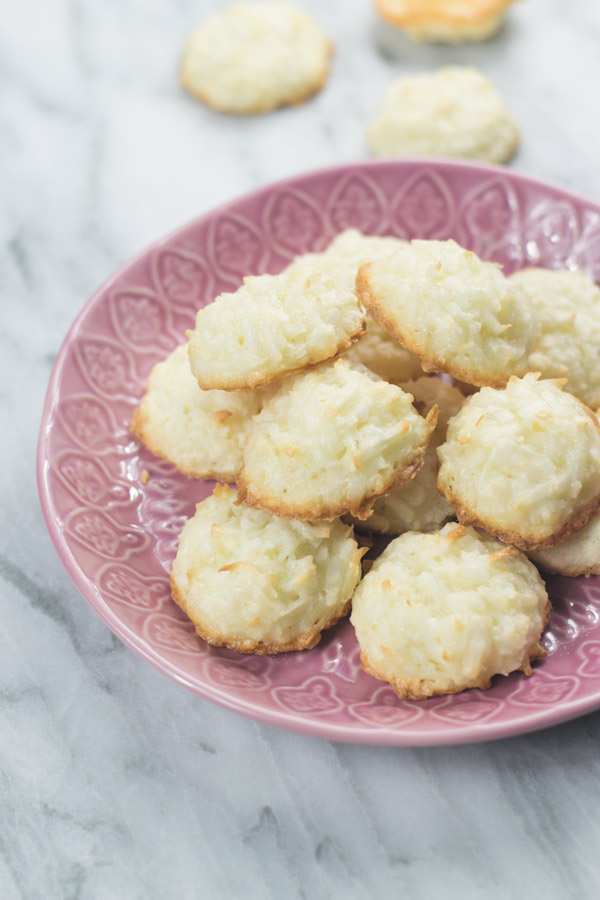 Before leaving Denver, I made bunch of recipes so I have some good recipes to share with you guys while we are still getting settled. Lately I have been stressing on making simple recipes with just few ingredients and that take 30 minutes or so to get done. Lately it's been mostly about our baby girl so cooking has been fast & simple only.
One of the recent recipes that came out of my kitchen and with whom we instantly fell in love was these Coconut Macaroons. These are super simple with just 6 ingredients, ready in under or about 30 minutes and needs just one bowl.
A quick step by step is under using pictures ->>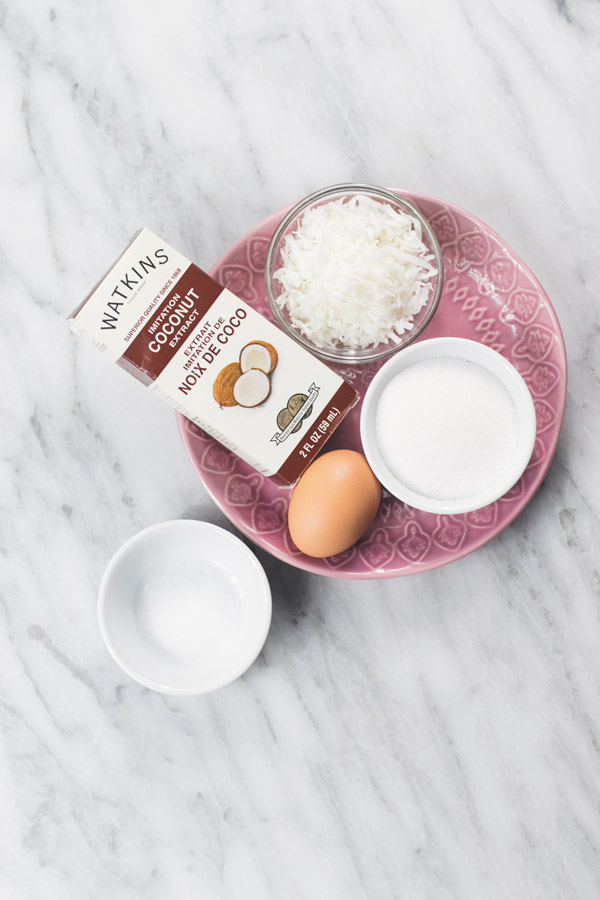 Not sure if you noticed, but I forgot to include all purpose flour in my ingredient shot. Don't worry I still use it in the recipe.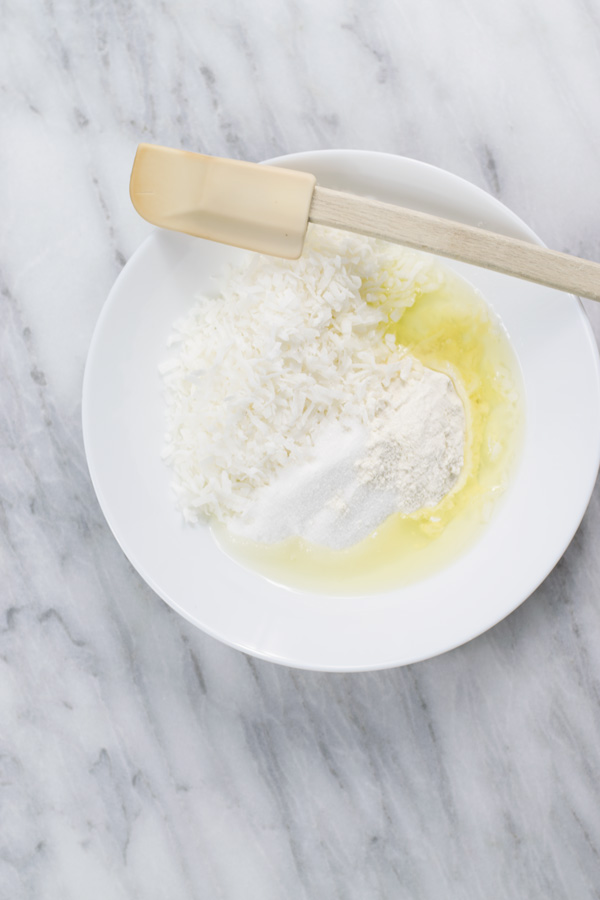 All 6 ingredients that is egg, sweetened coconut flakes, coconut extract, sugar, salt and all purpose flour are added and mixed into a thick sticky batter.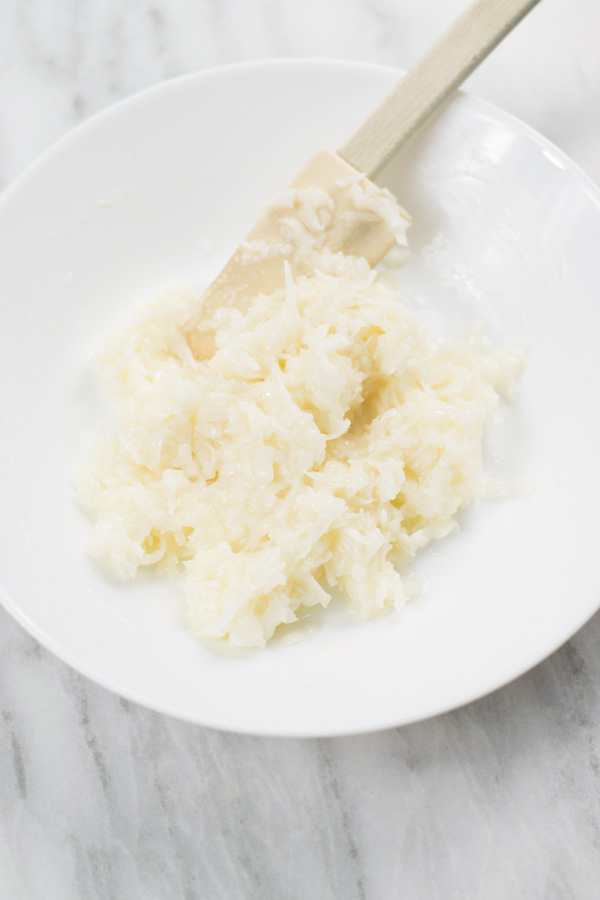 Now using a cookie scoop, I scoop out the batter on a parchment paper lined baking sheet. These are baked .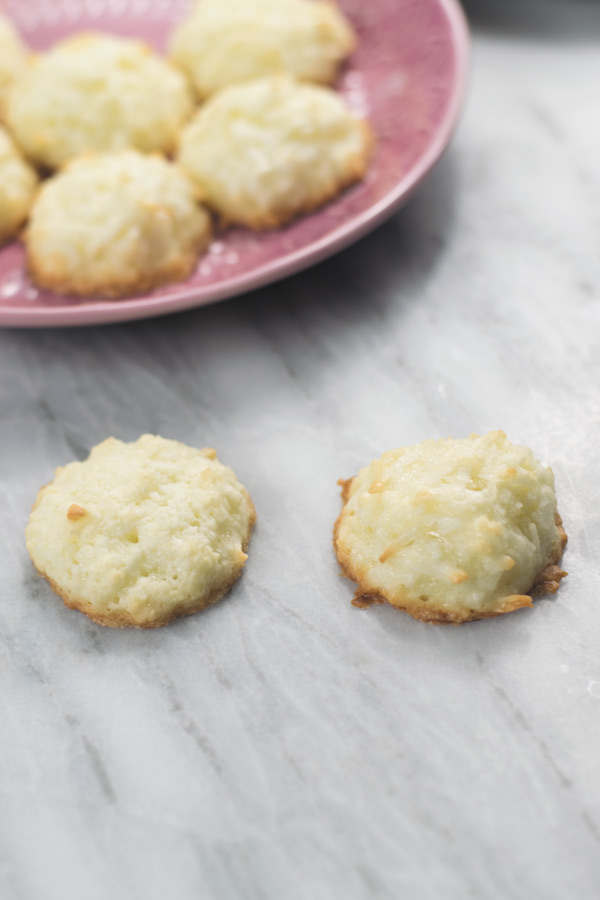 As you will notice the macaroons in the above picture are both different. The right one is made using sweetened coconut flakes that were not grinded while the left one is made using sweetened coconut flakes that I grinded. I liked them both but I must admit I preferred the right one with unshredded sweetened coconut flakes as they are more chewy. The one with grinded sweetened coconu flakes tastes good but it not as chewy. It's more like a soft coconut cookie.
So go by your instincts BUT to get the real coconut macaroon flavor, I must say leave the sweetened coconut flakes as such.

Easiest Soft & Fluffy Coconut Macaroons
Ingredients
Easiest Soft & Fluffy Coconut Macaroons:
1-1/3 cup sweetened shredded coconut flakes
⅓ cup sugar
2 Tbsp all purpose flour
⅛ tsp salt
2 large egg whites
1 tsp coconut extract
Instructions
Preheat oven to 325F.
In a bowl, mix all purpose flour, sweetened shredded coconut, sugar, salt, egg and coconut extract. You will get a thick and sticky batter.
Using a scoop, drop balls of batter on a parchment paper lined baking sheet.
Bake for 18-21 minutes or until slightly golden.
Cool on a cooling rack and then store in an airtight container.
Notes
Ami says :
Recipe adapted from Taste of Home
Some more QUICK & EASY recipes->>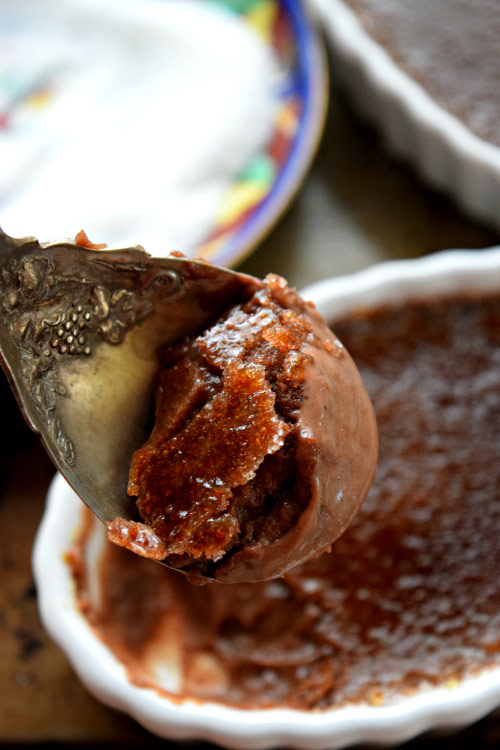 A. 5 INGREDIENT "CHOCOLATE CREME BRULEE"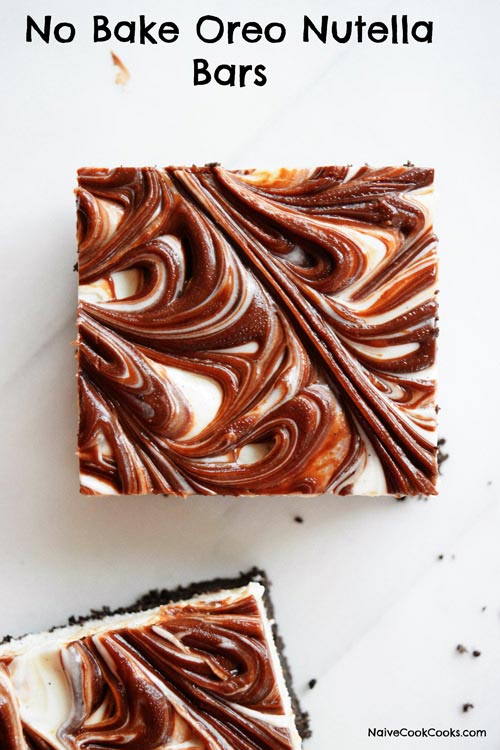 B. NO-BAKE "OREO NUTELLA BARS"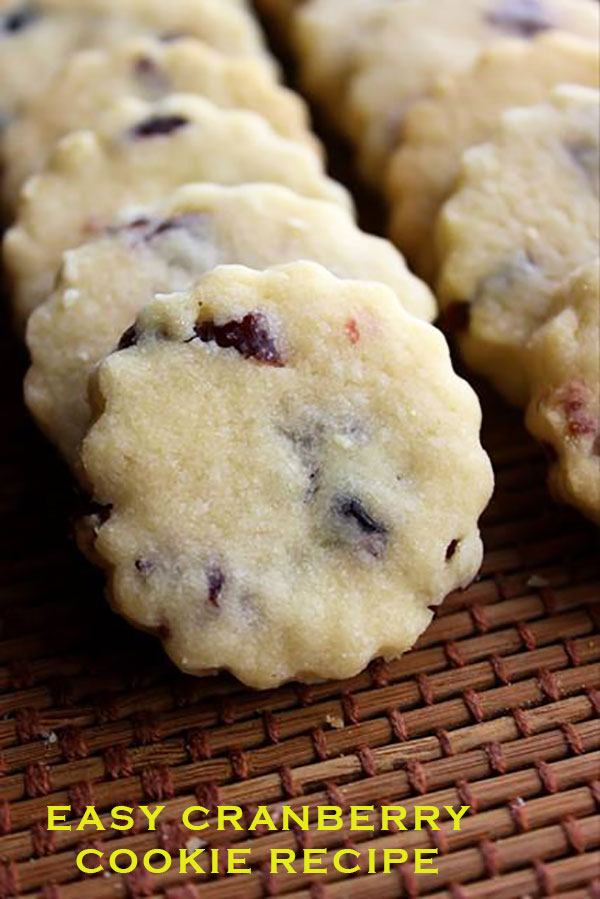 C. EASY "CRANBERRY COOKIE" RECIPE