Delicious melt-in-mouth Easy Cranberry Cookie Recipe with just 6 ingredients! All you need is pantry ingredients to make these amazingly easy cookies!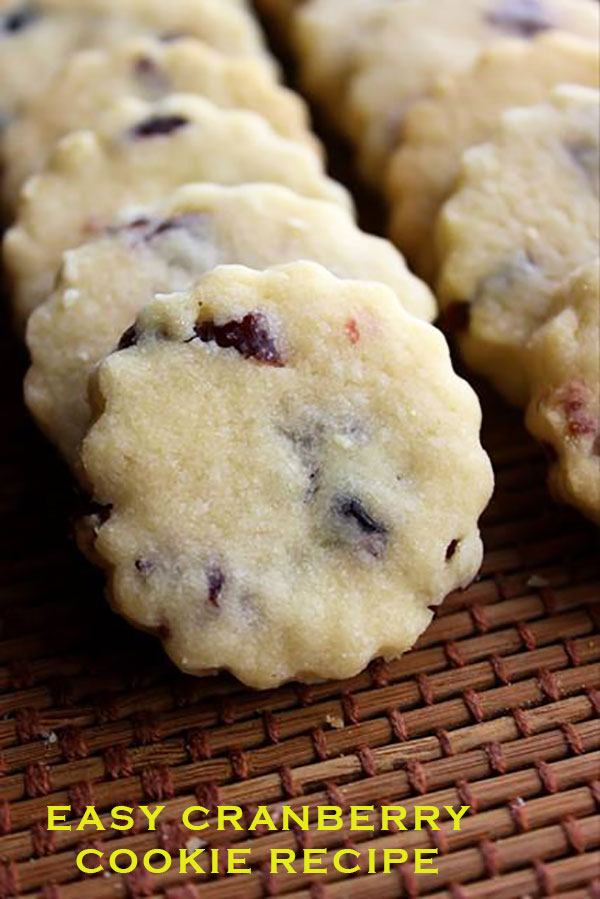 Just 6 ingredients and 10 mins of hands on prep work is all you need to make these amazing cookies! I feel as soon as we approach October, reverse countdown to Christmas starts atleast in my head! Cookies everyday. holiday music, cold weather, comfy baggy clothes and all kinds of comforting meals is what these 3-4 months are all about, atleast if you are living in cold parts.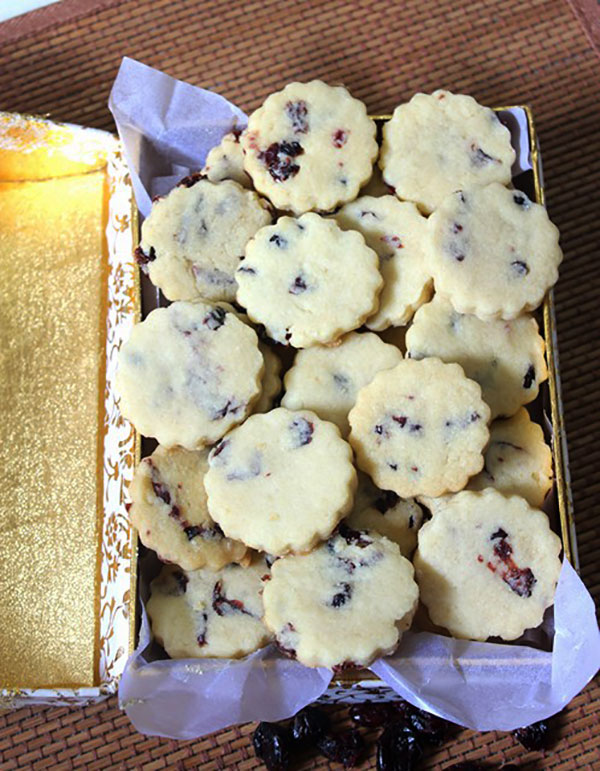 I love simple recipes that require just few ingredients and this is one reason I have always admired Kaveri's work and especially her simple just few ingredient recipes are such that when craving hits, you know you will most probably already have all the ingredients at home. Today we bring to you another simple delicious recipe for these Cranberry Cookies!
These need just 10 mins hands on prep work, then some time to chill and then they are rolled and cut into desired shapes and baked. They are great as a tea time snack or as in our case, a perfect sized treat for after meals! They are going to be really great for holiday gifting as well. So go ahead, give these a try!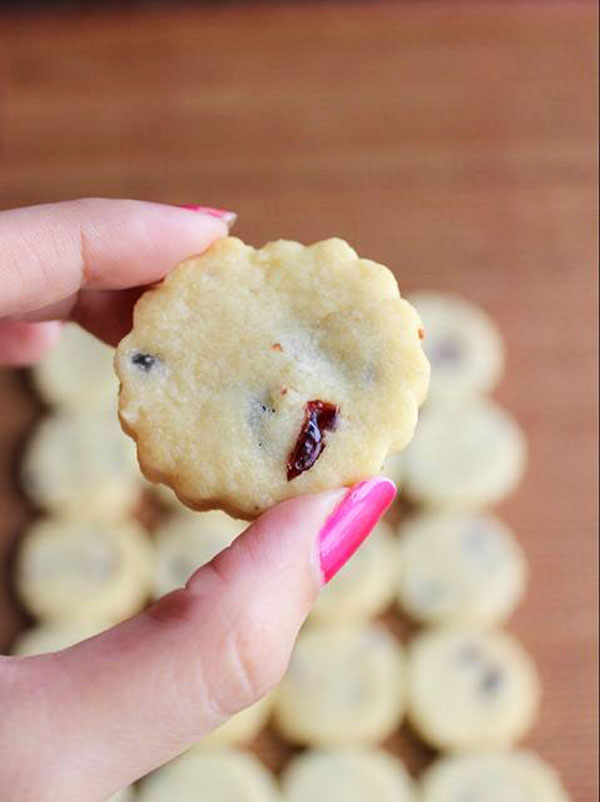 If  you enjoyed this recipe, don't forget to FOLLOW me on  INSTAGRAM ||FACEBOOK||PINTEREST ||TWITTER ||GOOGLE+ || BLOGLOVIN || YouTube
Easy Cranberry Cookie Recipe
Serves:
40-45 standard size cookies
Ingredients
Cookies:
1 cup unsalted butter, at room temperature
2 cups all-purpose flour (maida) (You can also make them half whole wheat and half All Purpose Flour)
¼ teaspoon salt
½ cup powdered sugar
1 teaspoon vanilla essence or vanilla extract
¼ cup dried cranberries, chopped
Instructions
Cookies:
In a large bowl, sift together the flour and salt.
In another bowl, cream butter and sugar until light and fluffy.
Mix in the flour mixture, vanilla and dried cranberries until just incorporated.
Gather dough together and keep it in the bowl covered and refrigerate for about 20-30 minutes to chill. This will make it easier to roll and cut the cookies.
Preheat oven to about 180 degrees C (~350F) . Line a baking tray with parchment paper or silicon mat.
Roll out the dough to ¼ inch thickness. Cut the dough into desired shapes using a cookie cutter. Place on the prepared baking tray and keep in the refrigerator for about 10 minutes. This will help your cookie keep it's shape and not spread while baking.
Bake the cookies for 10-12 minutes or until cookies turn lightly brown on sides.
Remove from oven and let the cookies cool a few minutes on the baking sheet. They will be soft when you take them out of the oven. Transfer them to a wire rack to cool completely and then store in an airtight container.
This dough also freezes well if you don't wish to bake all of the cookies together.
 Some more COOKIE recipes- >>