Delicious Easy No Bake Oreo Nutella bars with an OREO crust, a creamy cream cheese filling and nutella swirls! Perfect treat anytime!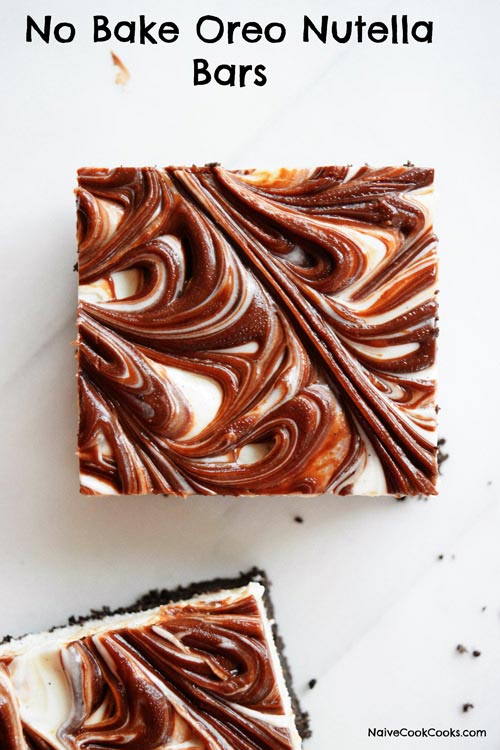 Did you guys have a great Thanksgiving friends?! I know all you want now is no cooking because of all the cooking you did today and now all you want is tons of ideas to use up those leftovers! But but I am going to disappoint you today. No leftover recipe today but a delicious NO BAKE recipe with an easy peasy OREO crust. , creamy cream cheese & cool whip filling then swirled with nutella. Presenting: EASY no bake oreo nutella bars. Just few ingredients and if you were working on Thanksgiving and planning on hosting a dinner party this weekend, this is what you should be making! Just saying! No pressure at all.Hope that makes up for not providing you with a recipe to use up those leftovers!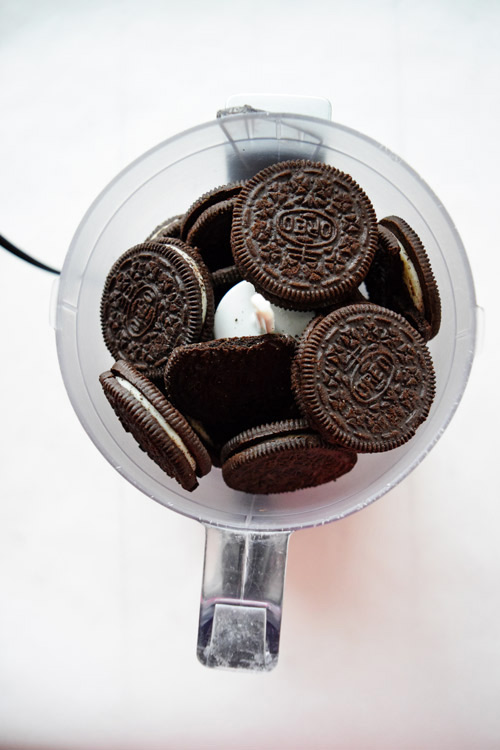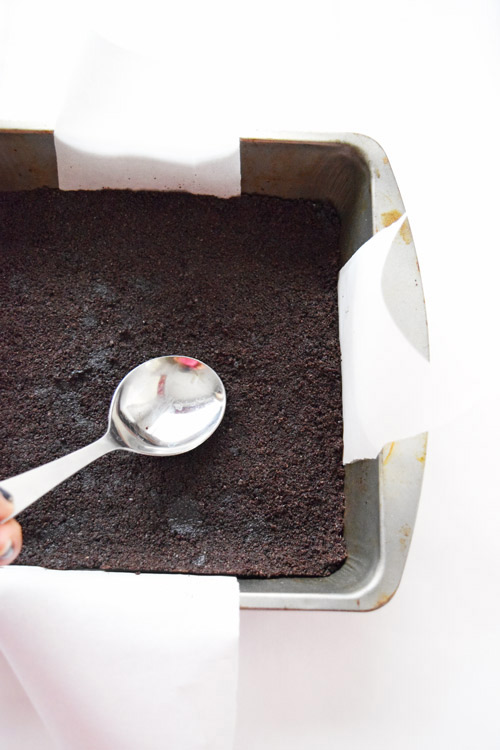 These bars are as easy as it gets. You just mix butter with crushed oreos and pat it down into a thick crust. Then you just mix softened cream cheese, cool whip, sugar and vanilla and you layer that filling on top and you make gorgeous swirls with nutella or any of your favorite spread (peanut butter works great here too!).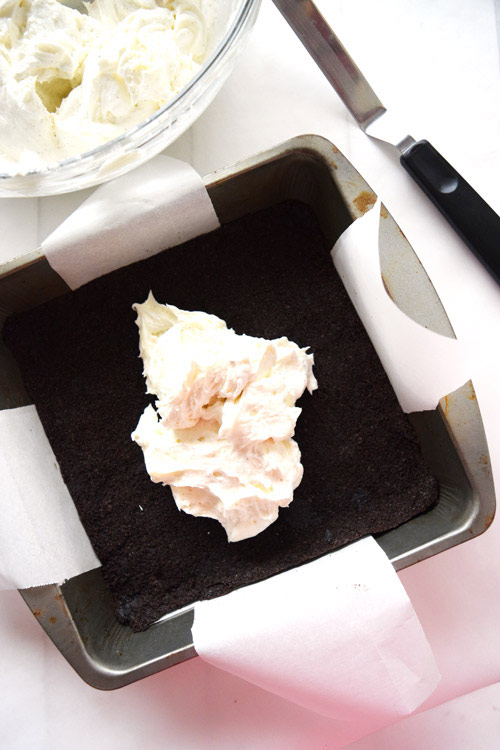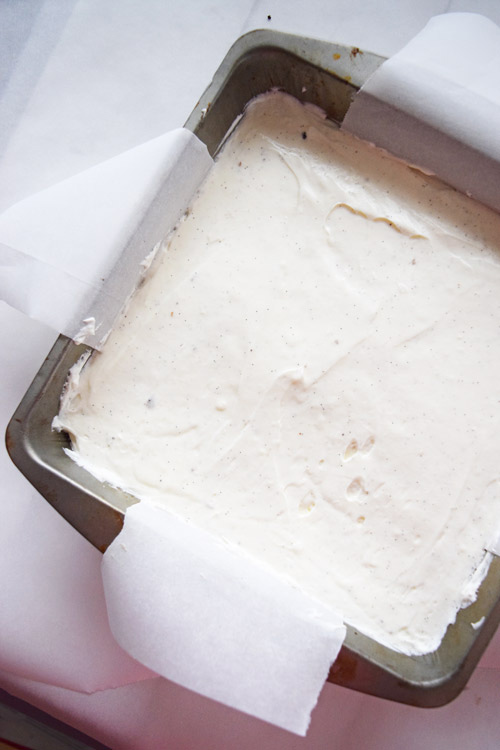 To me, this is the perfect pie for when short on time and you still want to impress your guests or your host. Making swirls with nutella or any spread is super simple. Just drop dollops of melted or softened spread on top of the pie and then using a knife or a toothpick, just make swirls all around.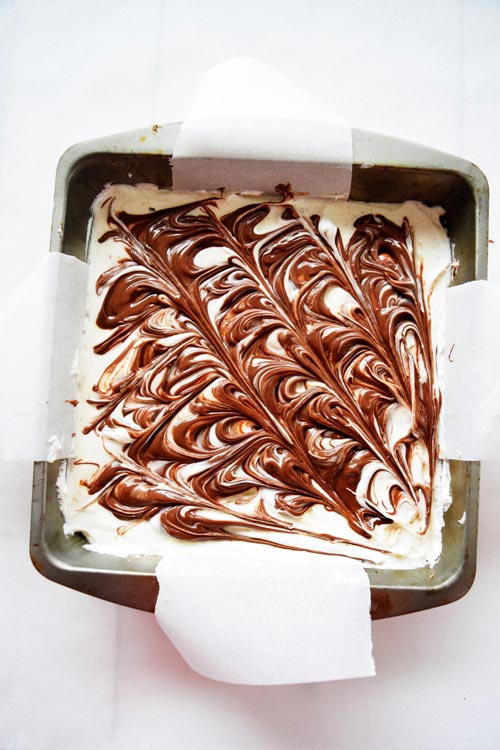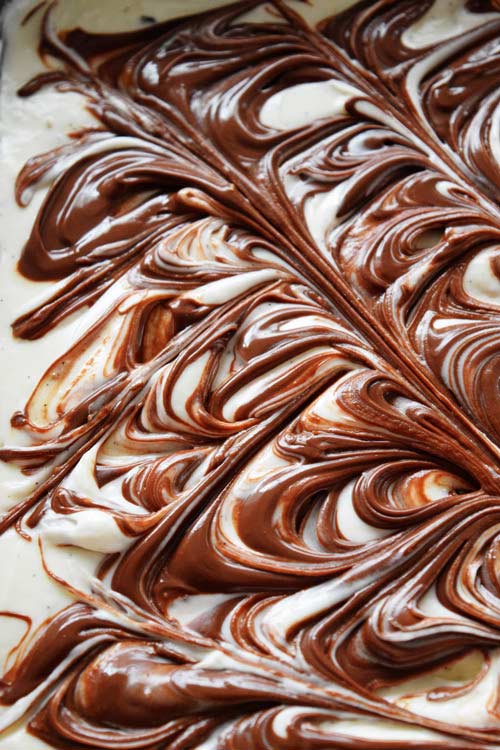 Tomorrow hoping on a plane to Denver to take care of some personal work and a much needed break from work which I so desperately needed.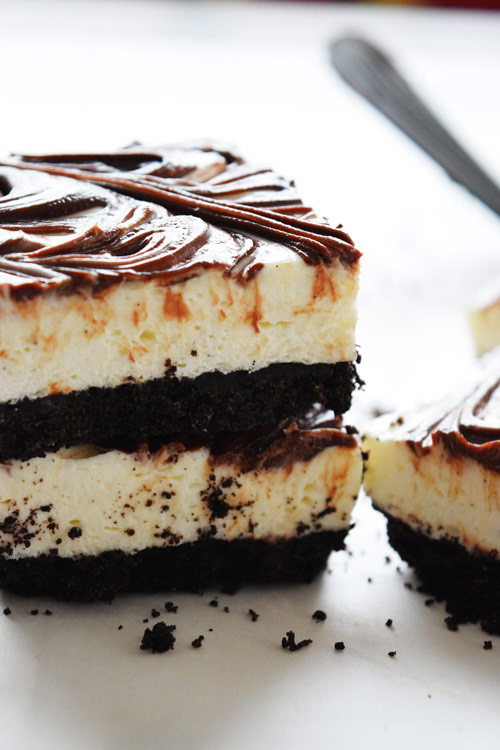 So enjoy your holiday time with your loved ones and make this!
Follow along for a lot more delicious treats and life happenings on INSTAGRAM || FACEBOOK ||PINTEREST ||TWITTER ||GOOGLE+||BLOGLOVIN
No Bake Oreo Nutella Bars
Ingredients
17 oreos
2 -3 tbsp unsalted butter, melted
8 oz cream cheese (I used ⅓ less fat but full fat works here too!), softened and at room temperature
1 cup powdered sugar
2 tsp vanilla extract or vanilla beans from 1 vanilla pod
1.5 cups cool whip
Few tbsps of softened or melted nutella
Instructions
In a food processor, crush the oreos. Add melted butter to it and process until the mix is wet.
Now in a square or rectangular pan layered with parchment paper, add the oreo mix and pat it down using your hands until it's an even crust. Keep it in fridge to chill.
Meanwhile make the filling. In a bowl, mix cream cheese with sugar and vanilla until it's all smooth and evenly mixed. You can even add few drops of lime juice if you like the filling slightly more tart.
Now fold in the cool whip.
Transfer this to the oreo crust and using a clean spoon or , smooth out the filling until it covers the crust fully and it is leveled. Now add dollops of softened or melted nutella on top and using a knife or a toothpick, swirl it around.
Cover and chill it in freezer for 2-3 hours. Let it sit in fridge for an hour before serving. Cut it in slices and enjoy!
More Recipes: