Just 5 Ingredients to make this thick smooth The Best 15 Mins Chocolate Sauce at home! The best chocolate sauce for ice cream or dessert of your choice!!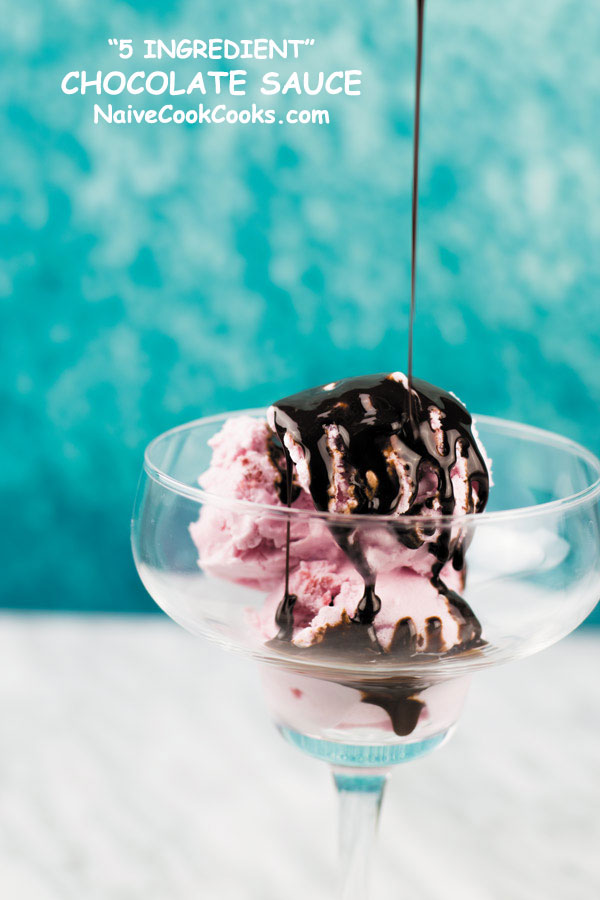 Ok so I have a question for you?! Are you the type who likes to keep a store bought bottle of chocolate sauce or are you the type who makes chocolate sauce when you need it or are you the type who makes chocolate sauce in advance and always have homemade chocolate sauce ready in fridge?! See now you are thinking!
To be honest I used to be the first kind – you know the kind who always buys chocolate sauce from store but few months ago it all changed when I made my first ever batch of chocolate sauce at home for these DESSERT NACHOS and realised that I was left with a bottle of chocolate sauce with nothing to do! So I kept it in the fridge in the hope that one day I will use it. Next day I made us pancakes and saw Ronak drenching his pancakes with this sauce!
My first reaction when we took out the bottle from the fridge ->> It wasn't hard AT ALL! It was completely pourable that way you see those store bought chocolate sauces! I was SOLD right there and knew that this is one thing I will always keep in fridge! So once we finished that bottle in about 2-3 weeks, I made a new batch and then another and then another. There has been no stopping and that convinced me that this The Best 15 Mins Chocolate Sauce has to be on the blog!! Friends you NEED this! I mean you might think what will I do with this?! Just don't. Go ahead & Make it! You will thank me!
It takes just 15 mins to make this "better than storebought" chocolate sauce and it's perfect for every kind of dessert you can think of! It stores well for upto 2-3 months in fridge!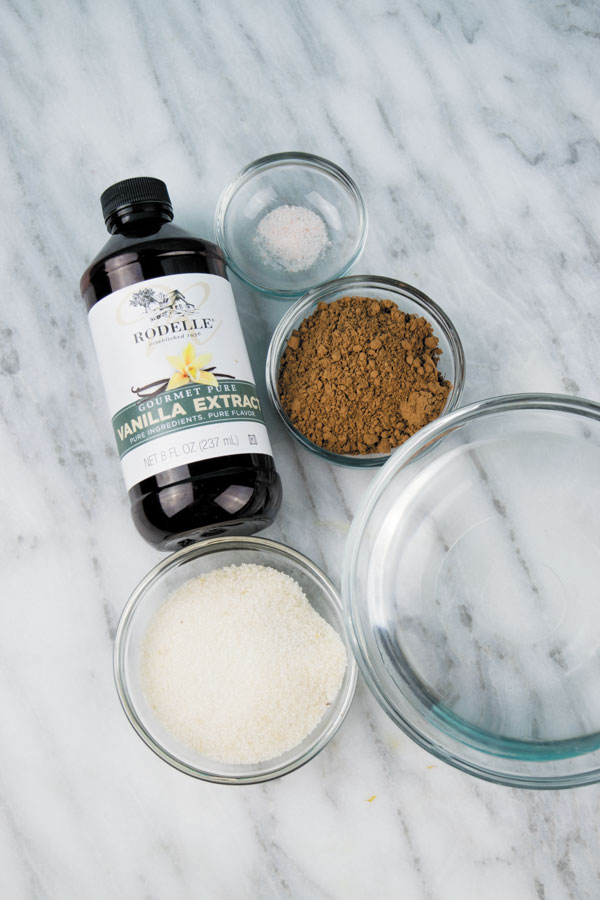 All you need to make this sauce -> Good quality cocoa powder, water, sugar,pinch of salt and vanilla extract. Sometimes I like to use a combination of milk and water and let me rephrase myself – it does stay well for upto 2-3 months in fridge!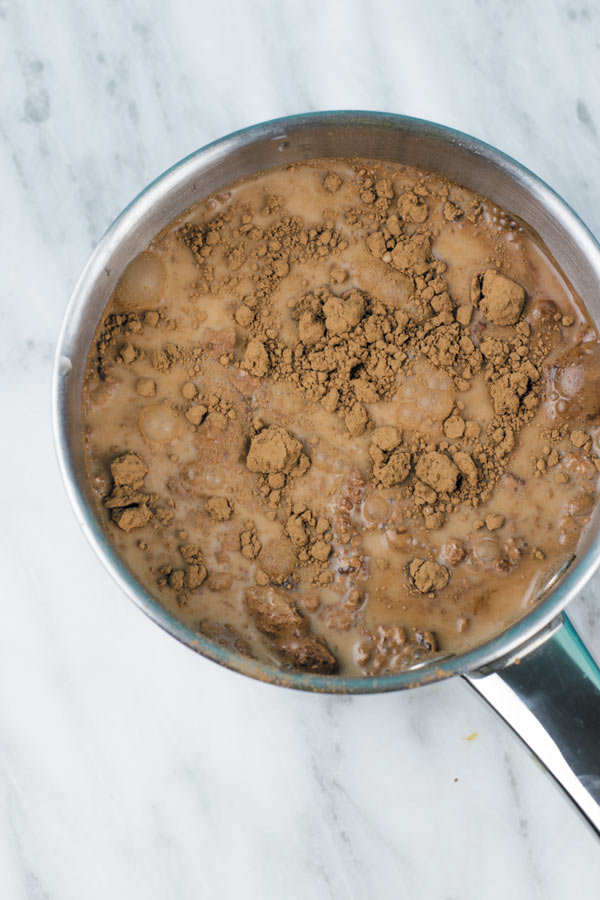 Mix everything in a pot and bring it to a boil. Simmer for 5-10 minutes until just thick enough. It will thicken a bit more after resting.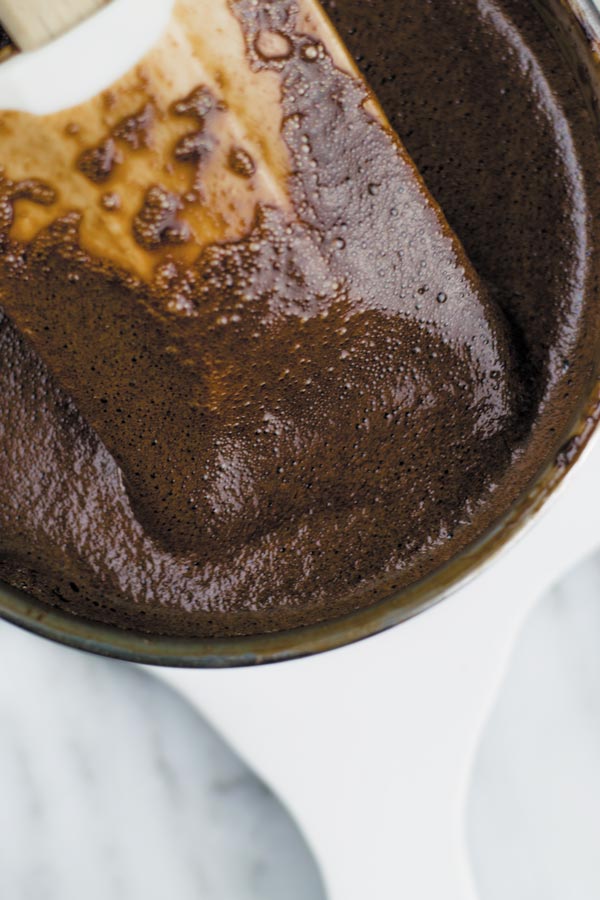 There you have it – The best 15 Mins chocolate sauce you can ever make at home with basic real ingredients – NO corn starch, no weird ingredients!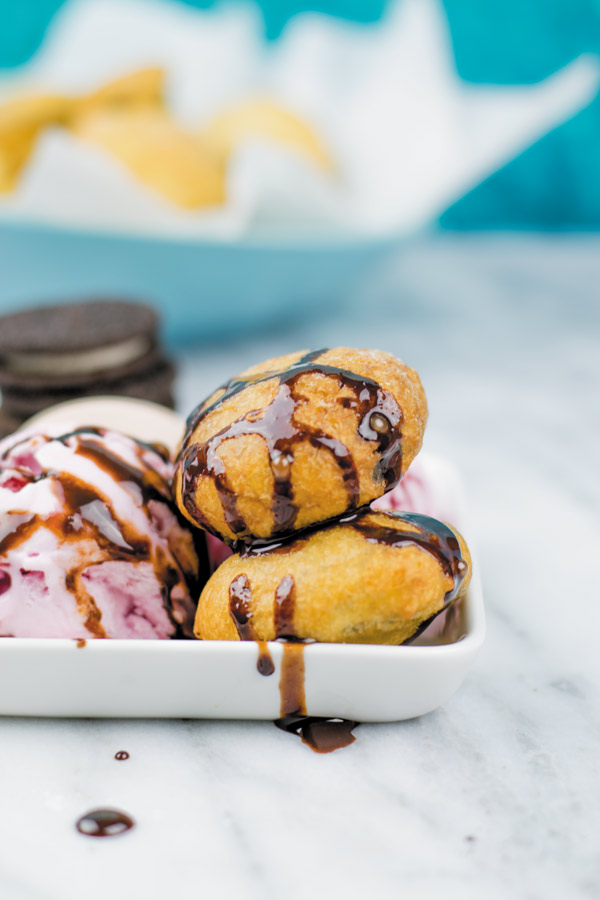 This was our favorite -> DEEP FRIED OREOS served with ice cream and lots of chocolate sauce! Must try!!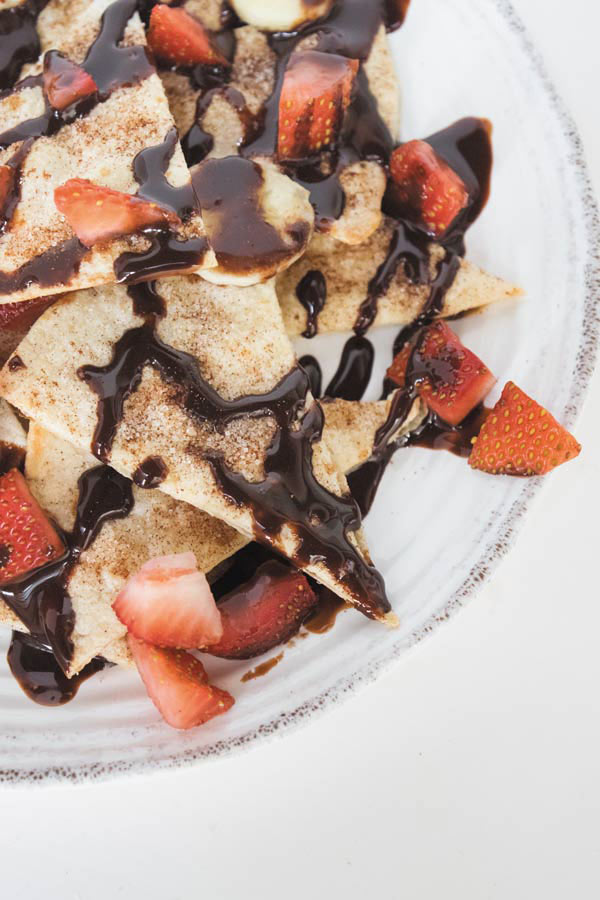 Bored of regular nachos?Then try my BAKED DESSERT NACHOS.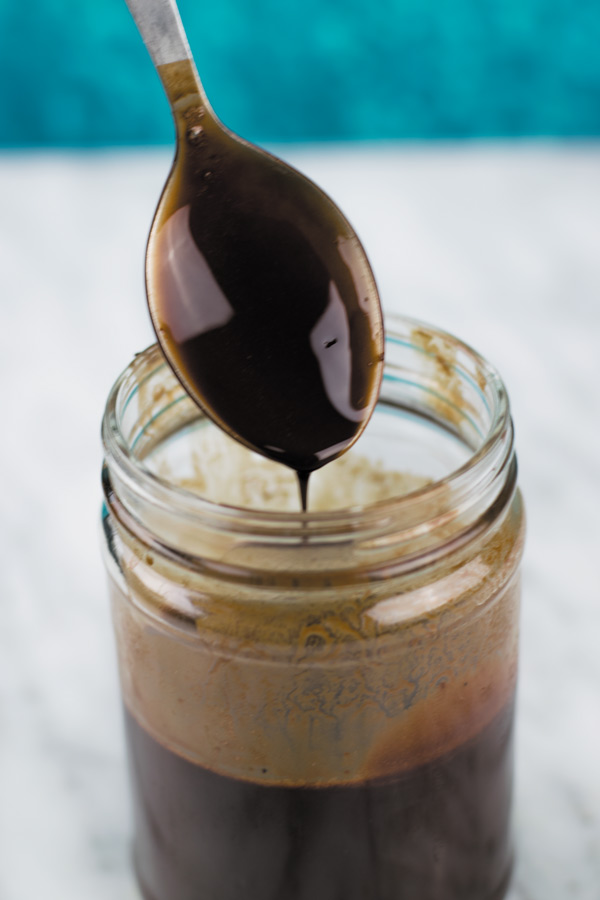 If you enjoyed this recipe, don't forget to FOLLOW me on  INSTAGRAM ||FACEBOOK||PINTEREST ||TWITTER ||GOOGLE+ || BLOGLOVIN || YouTube

The Best 15 Mins Chocolate Sauce
Serves:
1 bottle of chocolate sauce
Ingredients
¾ cup water
½ cup milk (it gives it a richer flavor but if you want, you can instead of milk use water)
2 tsp good quality pure vanilla extract (If using vanilla essence use just 1 tsp)
1.5 cups sugar (Adjust sugar as per your taste. Add more if you like it more sweeter)
Pinch of salt
⅔ cup unsweetened cocoa powder
Instructions
Add all the ingredients in a pot and bring it to a boil while stirring it. Let it simmer for 10-13 minutes or until it starts to thicken a bit. Let it cool completely as it will thicken up more and then use! Fill in a clean jar or bottle. Store tightly covered in fridge for 2-3 months.
Notes
Recipe adapted from
AllRecipes.com
**If you live in a place where light is not coming all the time then I would suggest to make only a small amount or it might go bad in hot weather conditions.
If you enjoyed this chocolate sauce/chocolate syrup recipe, then also try my favorite chocolate based desserts ->>