The Best 15 Mins Chocolate Sauce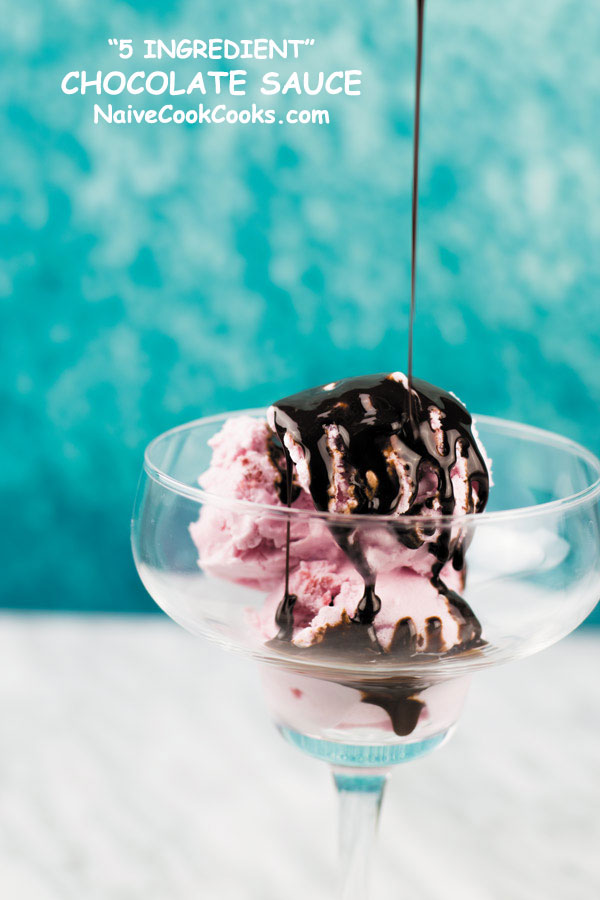 Serves:
1 bottle of chocolate sauce
¾ cup water
½ cup milk (it gives it a richer flavor but if you want, you can instead of milk use water)
2 tsp good quality pure vanilla extract (If using vanilla essence use just 1 tsp)
1.5 cups sugar (Adjust sugar as per your taste. Add more if you like it more sweeter)
Pinch of salt
⅔ cup unsweetened cocoa powder
Add all the ingredients in a pot and bring it to a boil while stirring it. Let it simmer for 10-13 minutes or until it starts to thicken a bit. Let it cool completely as it will thicken up more and then use! Fill in a clean jar or bottle. Store tightly covered in fridge for 2-3 months.
Recipe adapted from
AllRecipes.com
**If you live in a place where light is not coming all the time then I would suggest to make only a small amount or it might go bad in hot weather conditions.
Recipe by
Naive Cook Cooks
at https://www.naivecookcooks.com/the-best-15-mins-chocolate-sauce/