Simple No Bake Honey Cocoa Energy Bites for a quick snack that's not just delicious but energy packed too!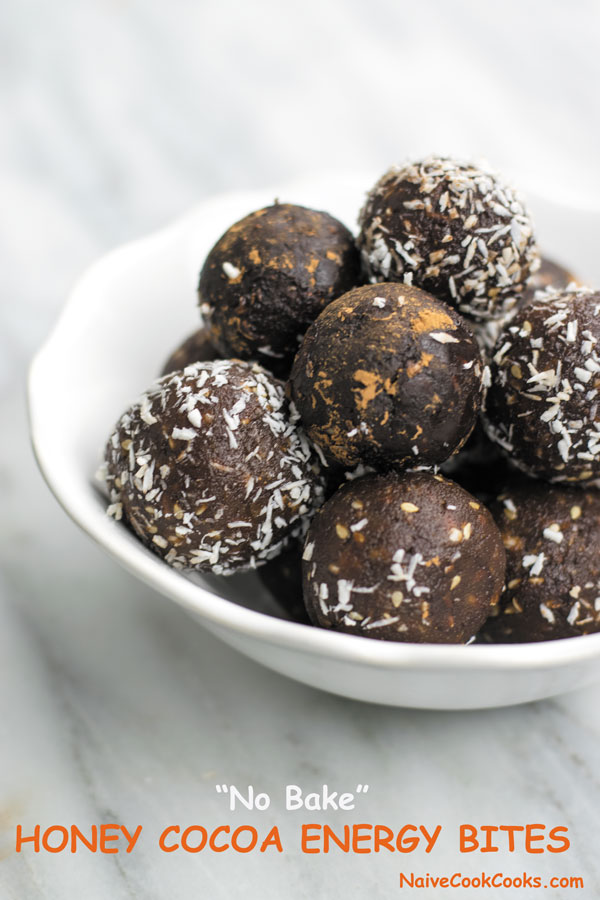 Today friends I got you something that's not just delicious but a great grab n go snack too. This snack unlike other snacks is super healthy, packed with good for you ingredients that not just taste amazing but is amazing for your health too! I am always looking for healthy snacks but I still try to maintain that fine line between a healthy and tasty snack without going overboard with the healthy stuff where you feel like you are having something just for the benefits but not the taste!
So as I was saying these bite sized Energy Balls are perfect for a snack – these days we have been eating one after our workout and it seriously gives relief to my crazy hungry stomach for some time while I get breakfast ready! These energy balls I had last year during my Blogher Conference and I just loved them. There is a secret ingredient which is so unique that at first you will be like really but then one bite and you won't even know! These energy bites were provided to us by Canadian Lentils and we were even given recipe cards! I love it when I know I have the recipe for something I loved eating. I had wanted to try to make these at home all this time (I know procrastination!) but finally few days ago I got to making these and I immediately remembered why I loved these so much 🙂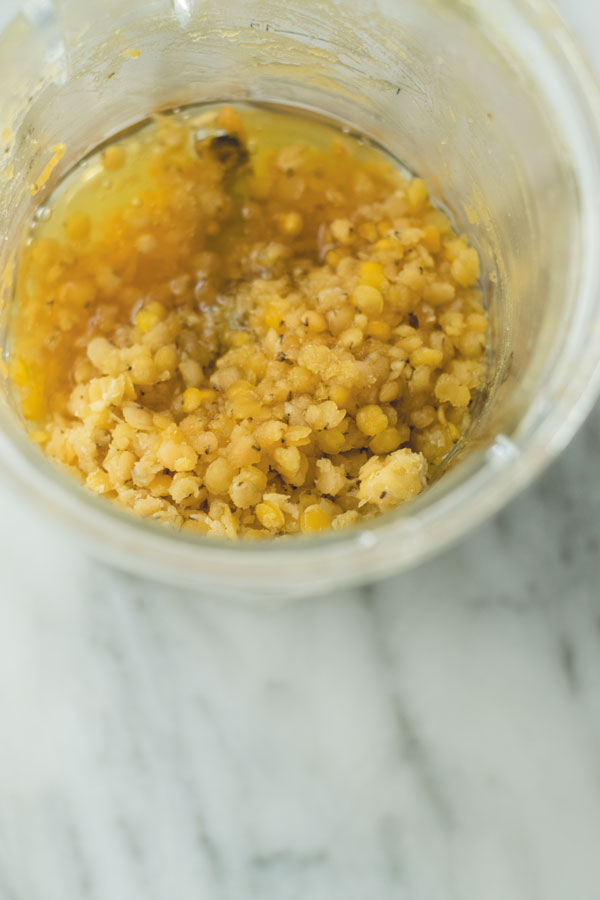 Cook red split lentils and then drain all the water and make them as dry as possible.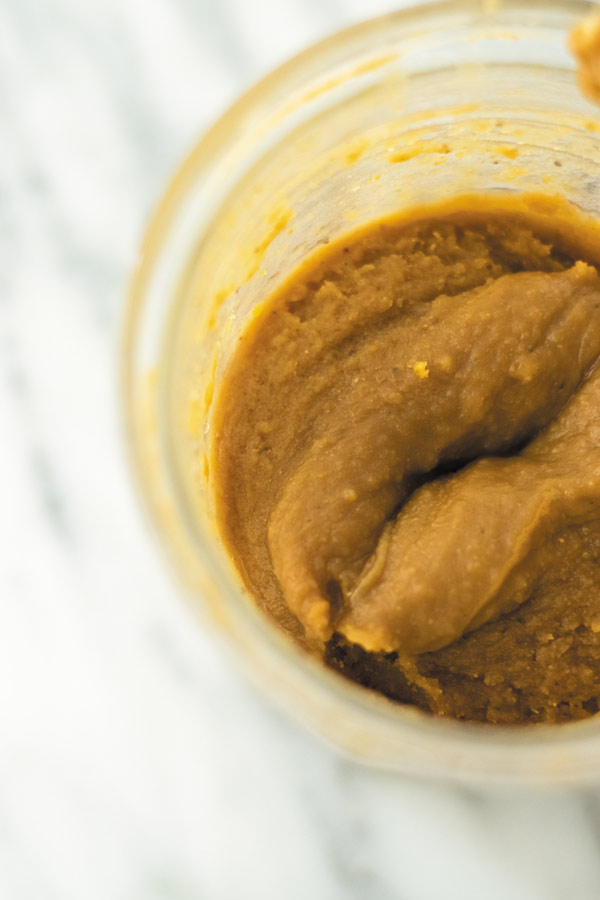 First add honey to lentils and blend until you get a fine paste. Then add peanut butter and blend again. You will end up with something like this above picture.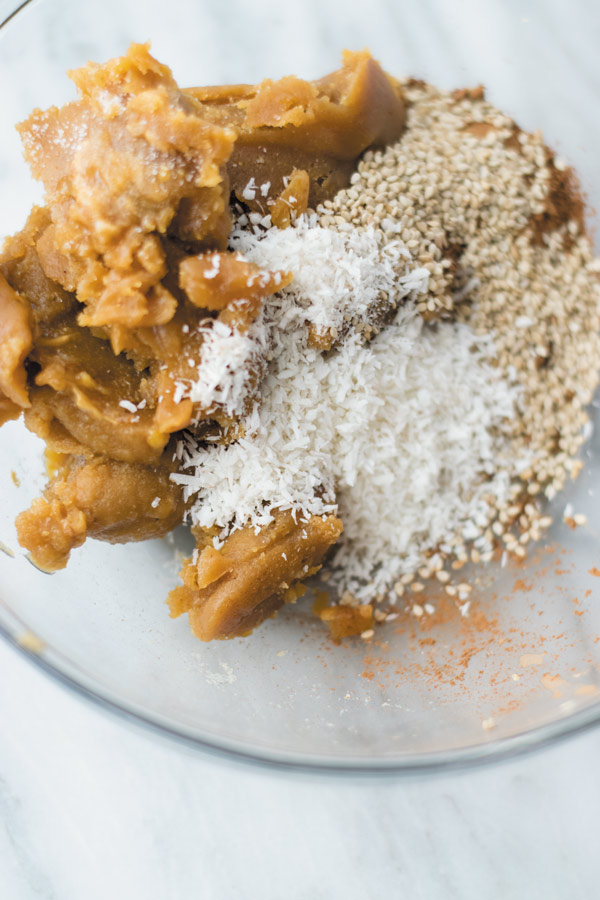 Transfer to a bowl and add rest of the ingredients and mix.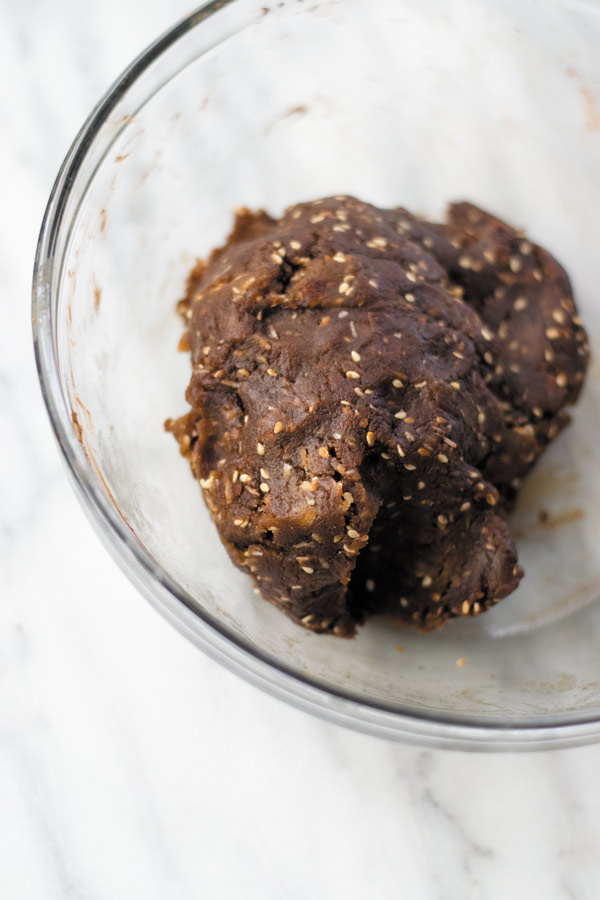 You will get this really gorgeous chocolate colored dough which you let sit for few hours in fridge to chill which makes it easier to roll. Then roll into small sized balls and then roll in cocoa or sesame seeds or unsweetened shredded coconut if you want! Store in airtight container in fridge and enjoy!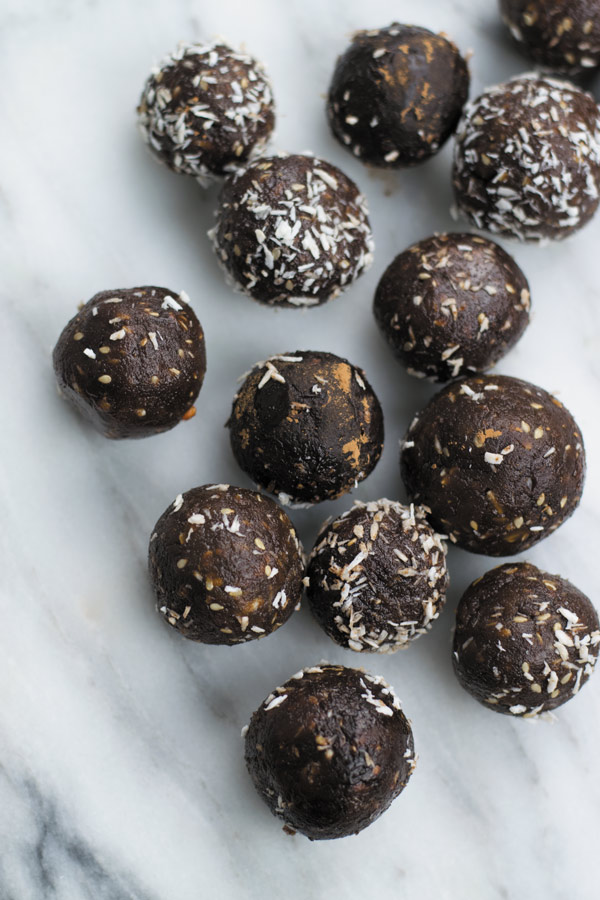 The servings for these no bake energy bites or protein balls recipe says it's good to have 1 a day but I have been going slightly overboard! 😛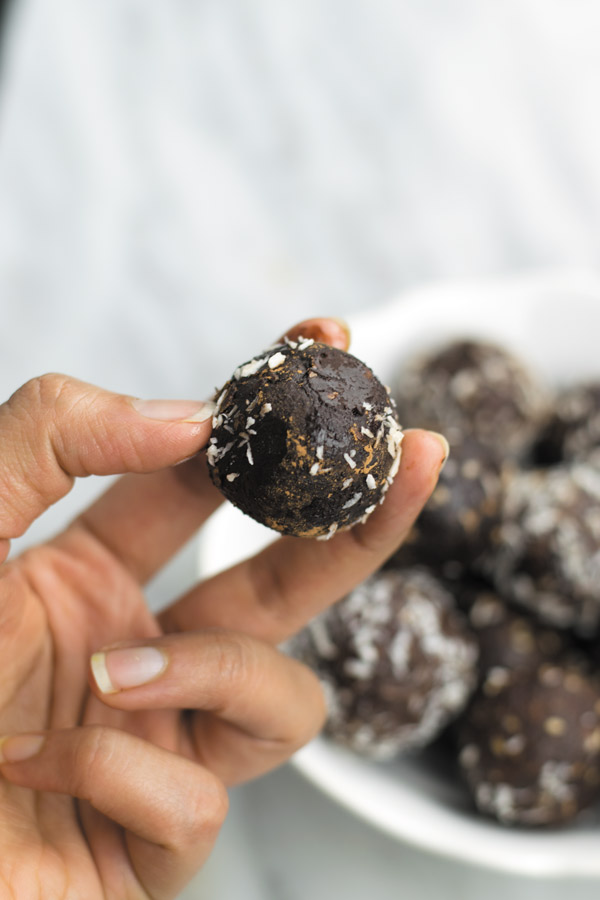 If you try these don't forget to post them and remember to tag #naivecookcooks.
If you enjoyed this recipe, don't forget to FOLLOW me on  INSTAGRAM ||FACEBOOK||PINTEREST ||TWITTER ||GOOGLE+ || BLOGLOVIN || YouTube
No Bake Honey Cocoa Energy Bites
Ingredients
⅓ cup split red lentils (easily available almost everywhere) (After boiling and completely drying you will end up with around 1 cup cooked lentils)
½ cup honey
15 tbsp ( ¾ cup + 3 tbsp) smooth creamy peanut butter
2.75 Tbsp cocoa powder
⅛ tsp salt
2.5 Tbsp sesame seeds
5 Tbsp unsweetened shredded coconut
Extra unsweetened shredded coconut, extra cocoa powder and extra sesame seeds for garnishing
Instructions
Take lentils and rinse until water runs clear. Transfer them to a pot and add water to cover the lentils and bring them to boil. Cook until completely softened. Transfer them to a strainer and get rid of all the water. Then lay them on a paper towel and place another paper towel on top and absorb as much water as possible. You can even squeeze water by hand from the lentils.
Transfer them to a blender and add honey and blend until you get a smooth liquid consistency paste. Add peanut butter and blend again. You will get a thick dough.
Transfer it to a bowl and add the remaining ingredients and mix. Cover and chill in fridge for 2-3 hours or in freezer for upto an hour and then roll into small balls. I ended up getting almost 18-20 balls.
Coat them in coconut or sesame seeds or cocoa powder if you wish and then store in airtight container and store in fridge for upto 2 weeks!
Notes
Recipe for these energy bites was provided by
Canadian Lentils
and then I modified it as per my taste!
 If you enjoyed this, then try these as well ->>