Tangy & Sweet flavor combo is what these muffin sized lemon bars are packed with.  Perfect spring party size dessert!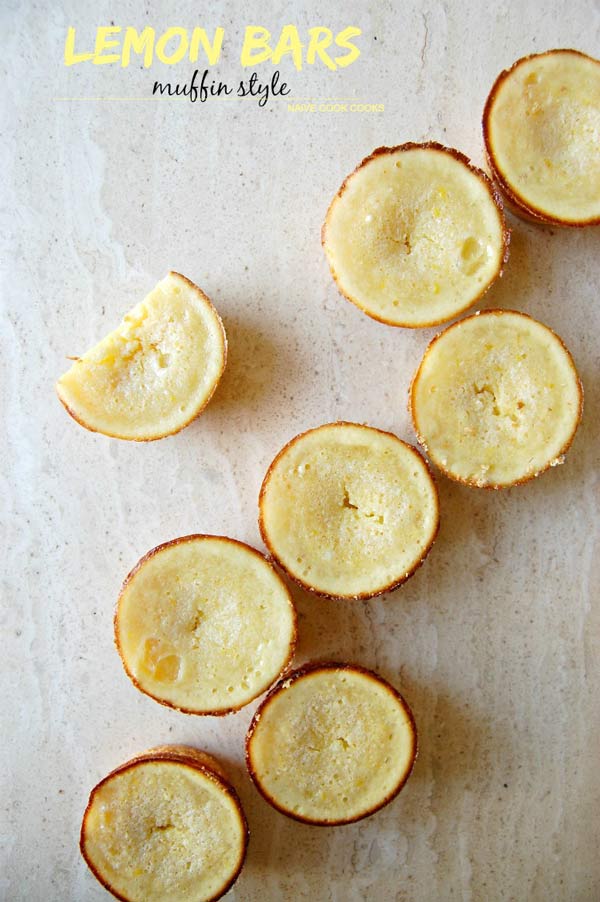 Lemon bars! Yes I made lemon bars and that too in cute muffin size shape.
I have always loved eating lemon bars but until now I was always hesitant to try my hands at making these. I had this notion in my head that it is a laborious task  to make these and I knew I will fail if I try. But finally yesterday, after convincing myself for an hour (Yes it took me an hour of convincing before deciding to give Ina's recipe a try!), I decided to give these a try and boy, glad I am that I did!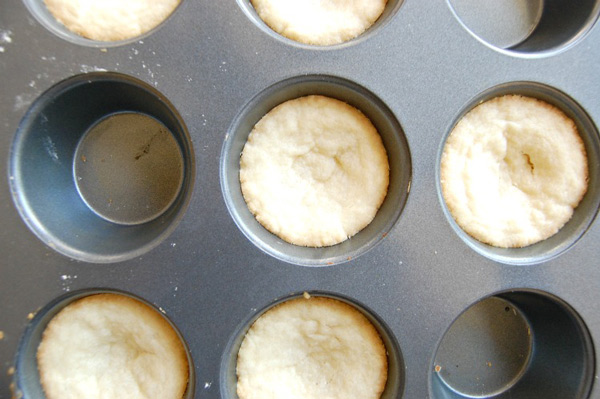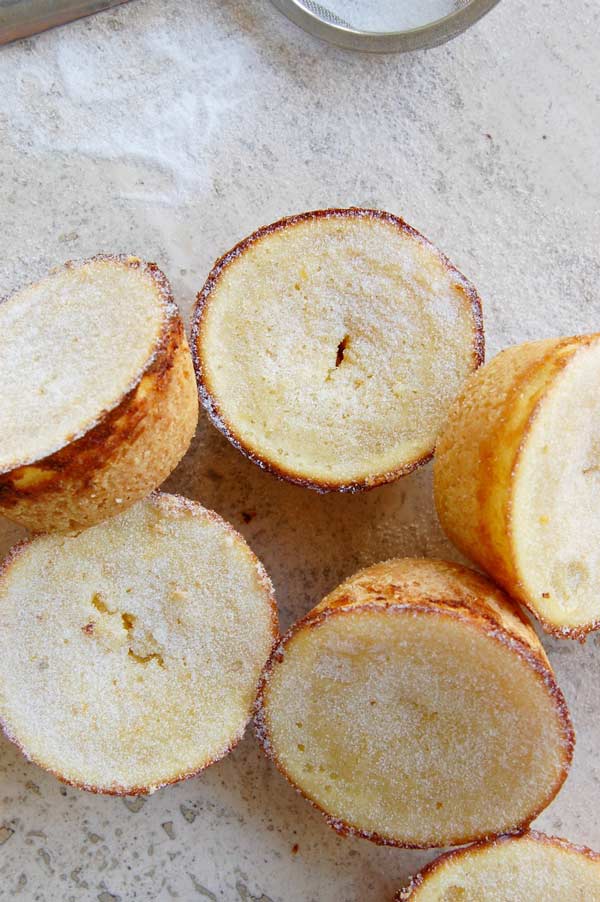 They are tangy with good amount of sweetness. The little crust surrounding them makes it crunchy at first bite  but as you dig deeper in, it gets all soft and chewy and yes lemony! This dessert screams spring!
With kentucky derby, cinco de mayo and mother's day coming around, these are perfect party dessert. Super easy and being indivisually portioned, you don't even have to worry about cutting them neatly. Just make , chill and serve.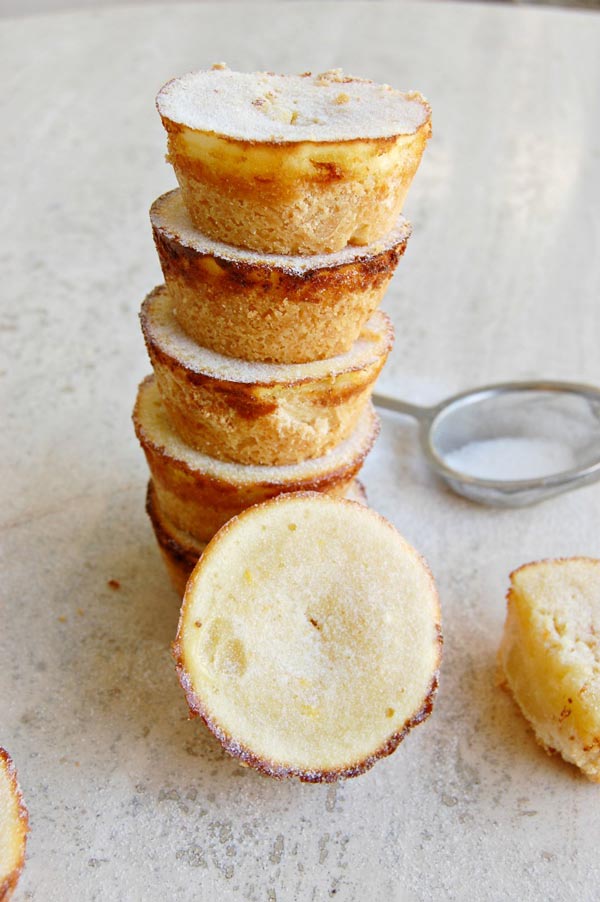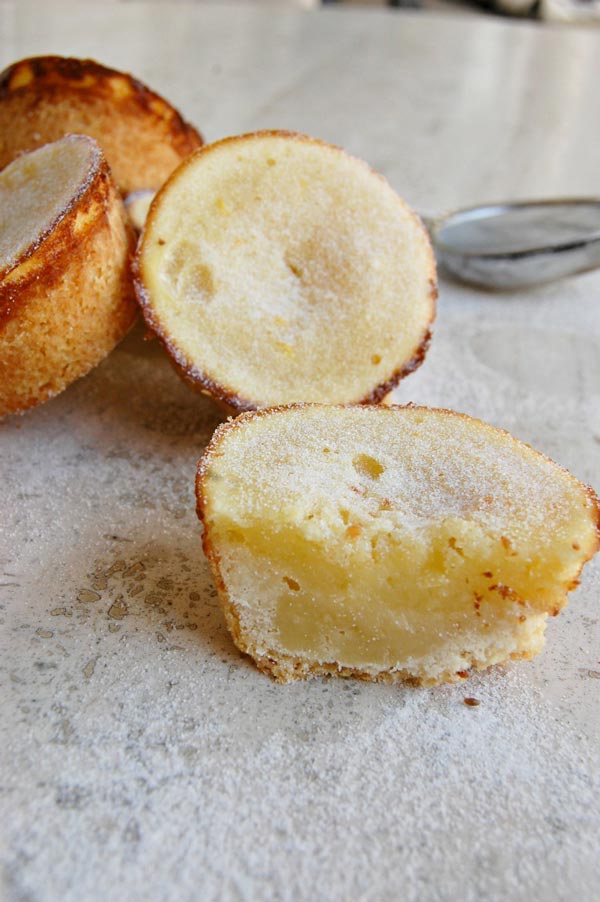 P.S These lemon bars came out so beautiful that I had to share all the pics with you. So today leaving you with mouth watering pics and less words!
Easy Simple Lemon Bar Muffin
Ingredients
For the crust:
1 stick unsalted butter, at room temperature
¼ cup granulated sugar
1 cups all purpose flour, unbleached
Pinch of salt
For the filling:
3 extra-large eggs at room temperature
1.5 cups granulated sugar
1 tablespoons grated lemon zest
½ cup freshly squeezed lemon juice
½ cup all purpose flour
Confectioners' sugar, for dusting
Instructions
Preheat the oven to 350 degrees F.
For the crust
Cream the butter and sugar until light in the bowl of an electric mixer fitted with the paddle attachment. Combine the flour and salt and, with the mixer on low, add to the butter until just mixed. Dump the dough onto a well-floured board and gather into a ball. Flatten the dough with floured hands and press it into muffin sheet, building up a ¼ -1/2 inch edge on all sides. Chill.
Bake the crust for 12 to 15 minutes, until very lightly browned. Let cool on a wire rack. Leave the oven on.
For the filling
Whisk together the eggs, sugar, lemon zest, lemon juice, and flour. Pour over the crust and bake for 15 to 20 minutes, until the filling is set. Let cool to room temperature.
Chill and serve!
Notes
Recipe adapted from Ina Garten's Lemon bars
More Dessert Recipes: