Make these Easy As Breeze Neapolitan Ice Cream Cupcakes for a fun summer treat! Delicious to eat and super fun to make!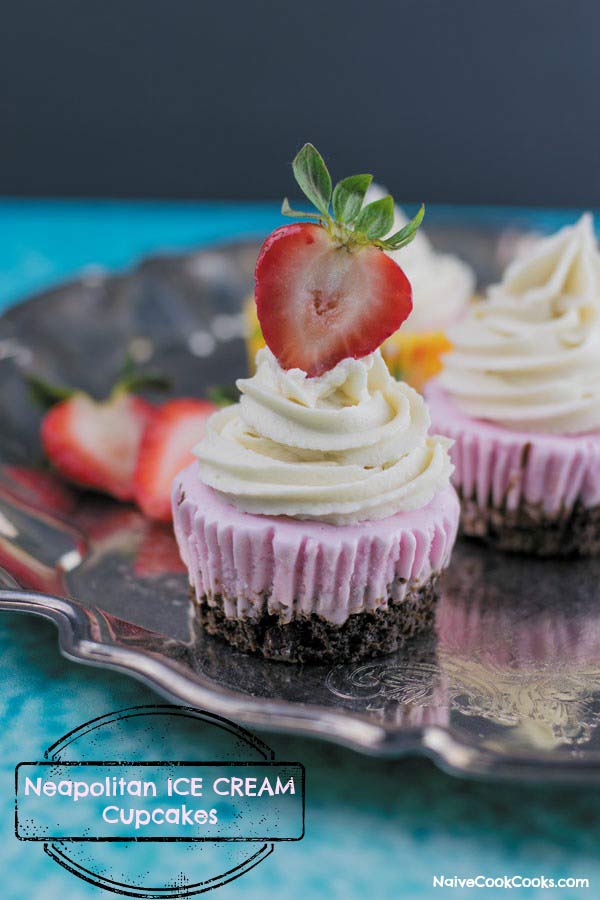 With weather getting hotter day by day, I am all about ice cream and ice cream based desserts lately. Remember those insanely delicious Rose Lassi Popsicles I posted few days back. So many of you lovely readers already made them and it was fun to see how you enjoyed them!
This time I decided to go with 2 of my favorite desserts – ice cream & chocolate cupcake and make 1 single dessert out of them. I have never made ice cream cupcakes so I was really excited to see how they turn out. It was loads of fun to make these & they can't possibly be easier! These are great if you are having guests over, for after pool treat, for your kid's birthday parties or to be honest for just anytime treat. If you want to make these healthier, instead of ice cream you can totally use strawberry or any flavored greek yogurt.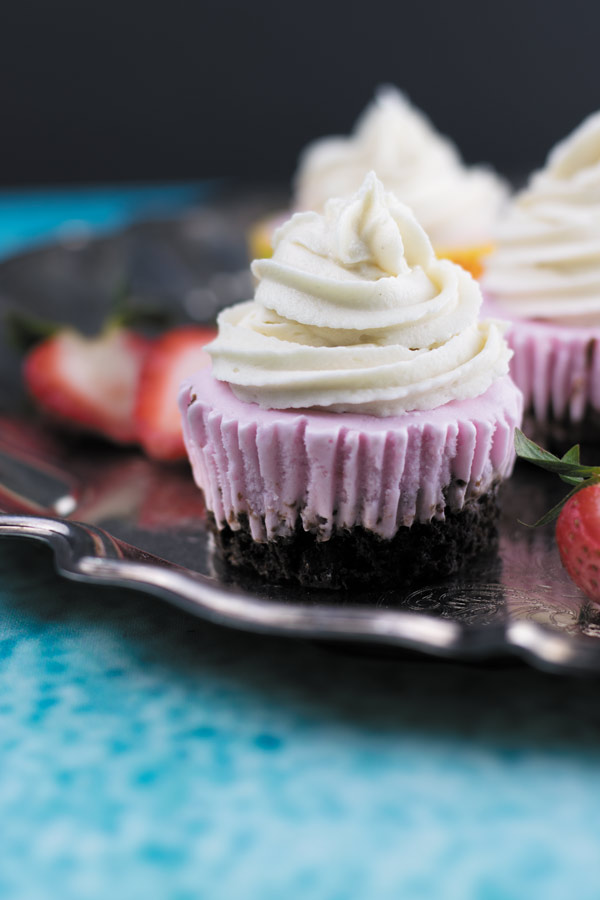 So for these I made a simple chocolate cupcake base, then once completely cooled topped it with strawberry ice cream and froze them until ready to eat. Now when you are ready to eat, just add buttercream frosting and there you have the best cupcakes that scream summer!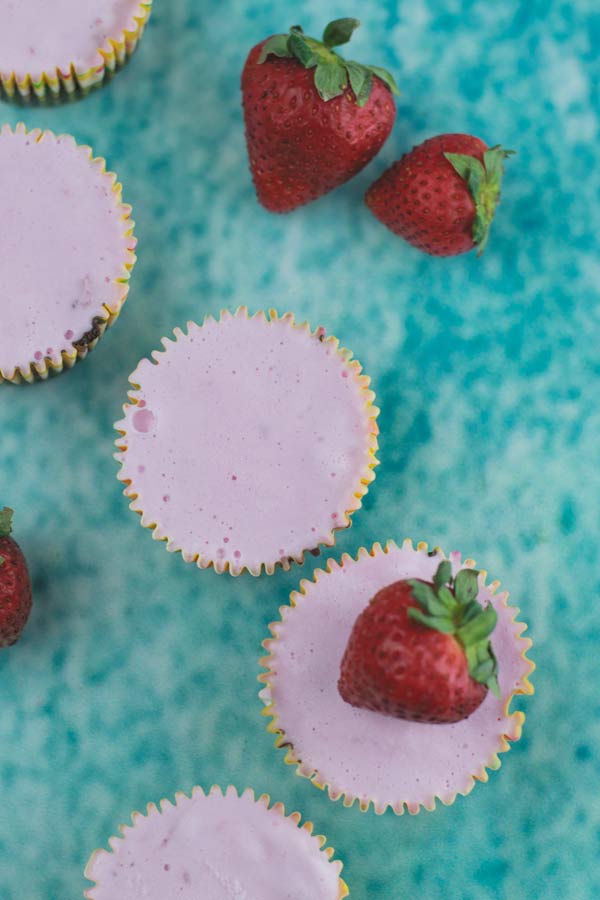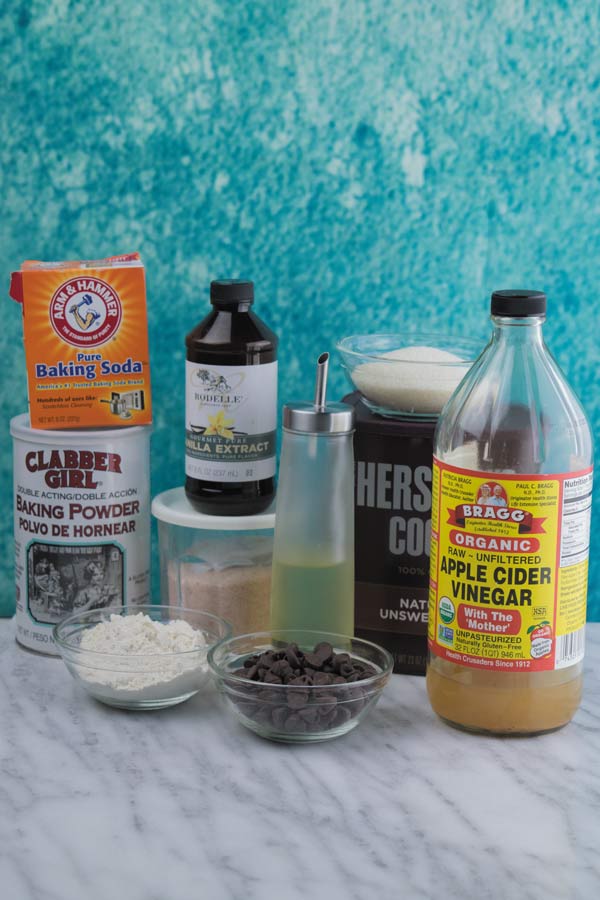 These were the ingredients I used in baking cupcakes. Ignore baking powder as I realised it was not needed! 😉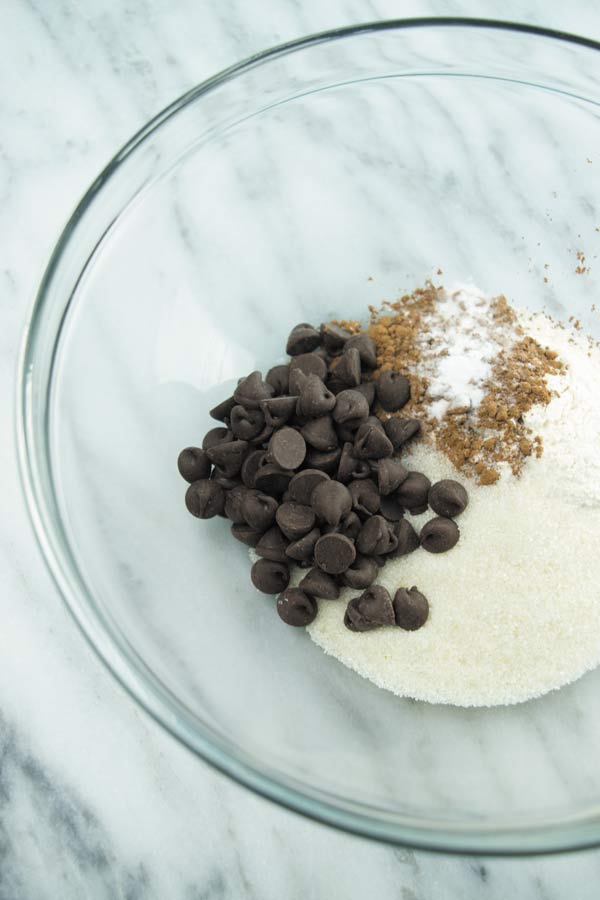 First the dry ingredients are mixed for chocolate cupcake batter.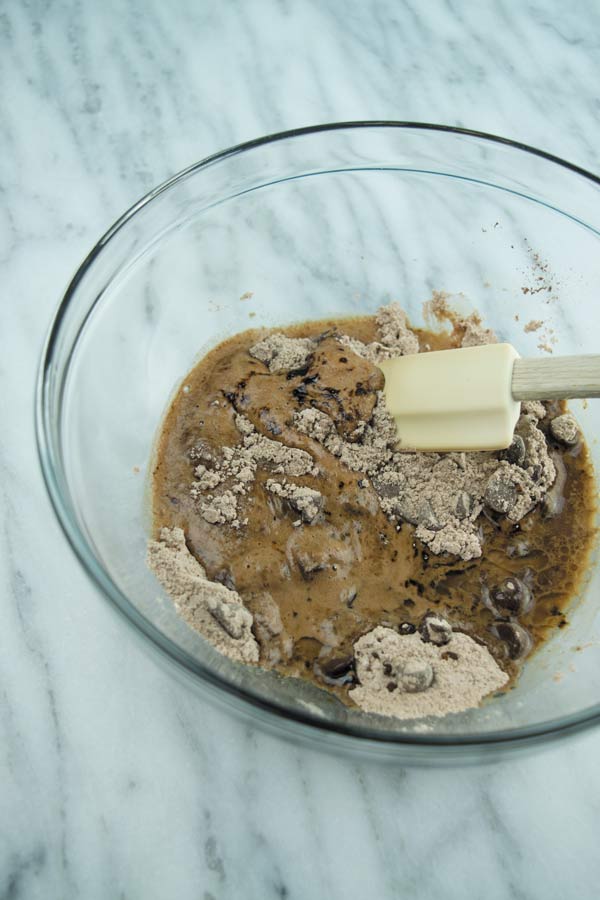 Then wet ingredients are added to dry ingredients and mixed.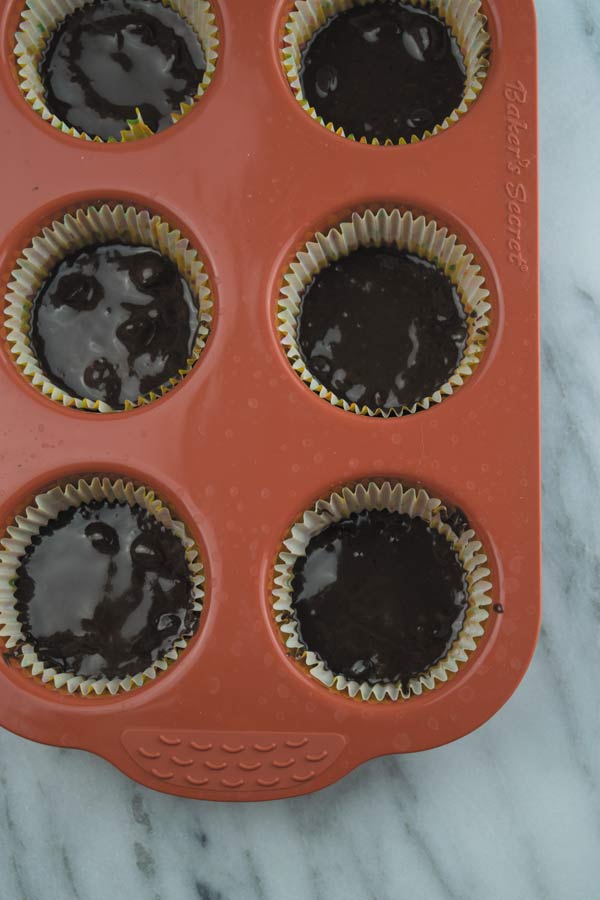 Then fill up the already greased cupcake liners upto 1/3 full with batter and bake.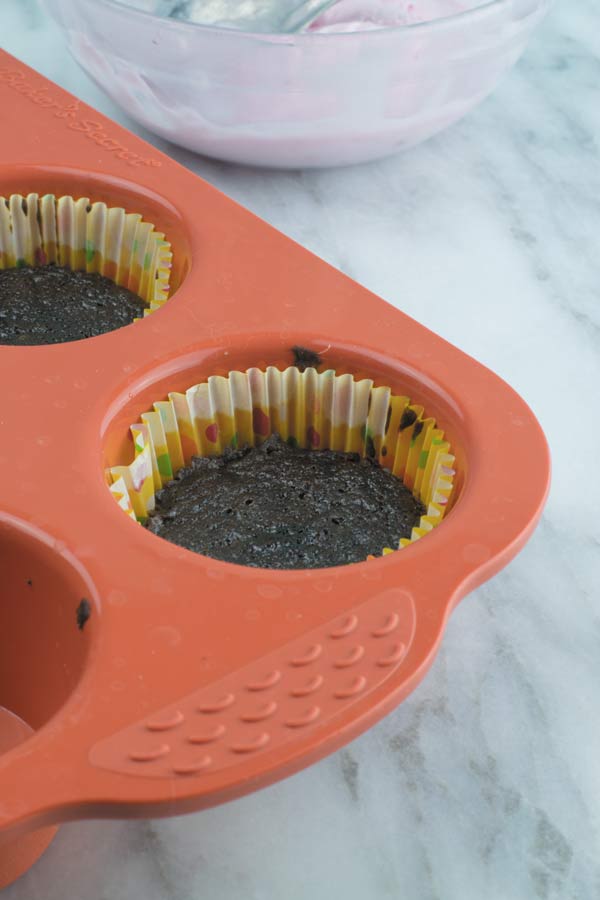 Let them cool completely before filling them with ice cream.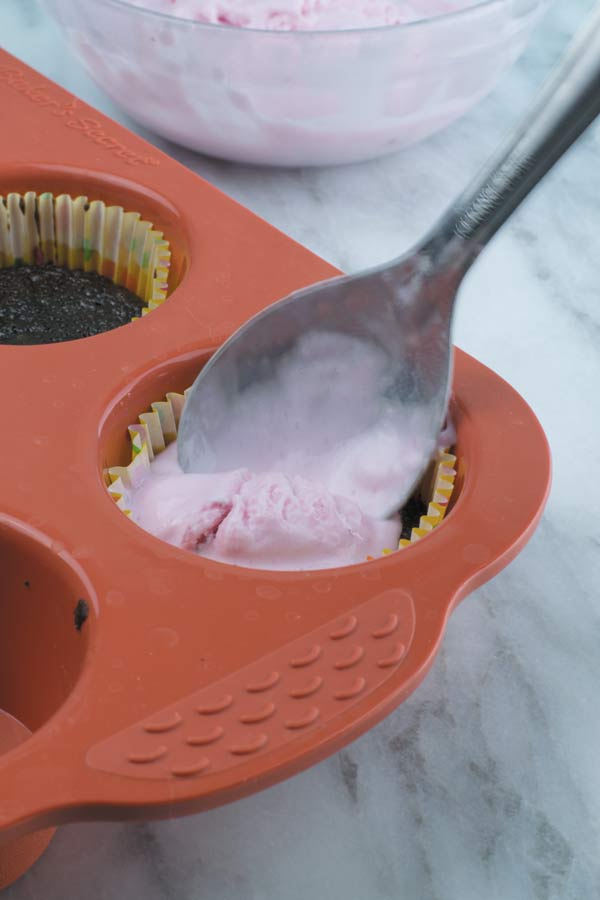 Once cupcakes are completely cold, they are filled with soft ice cream. Cover them tightly with plastic wrap and freeze overnight or until completely frozen.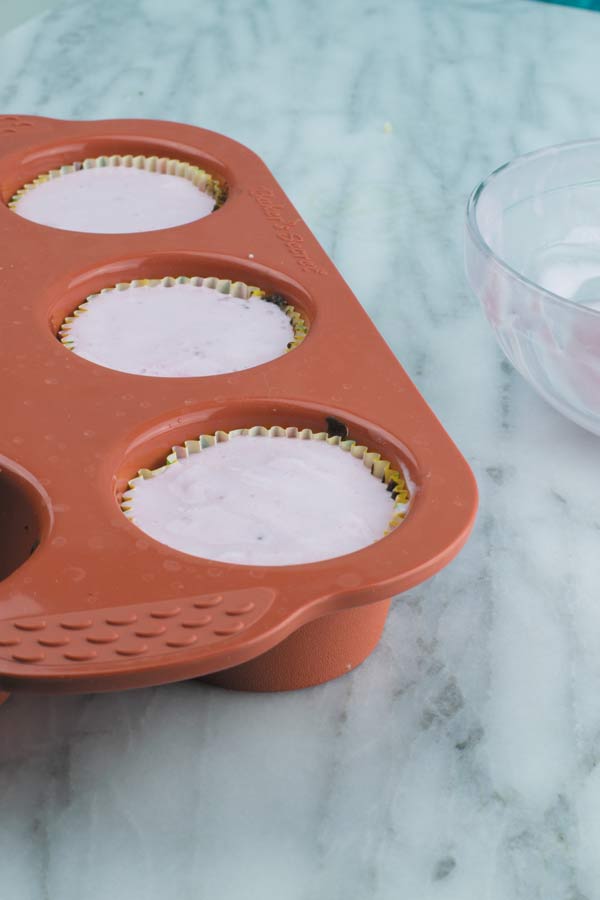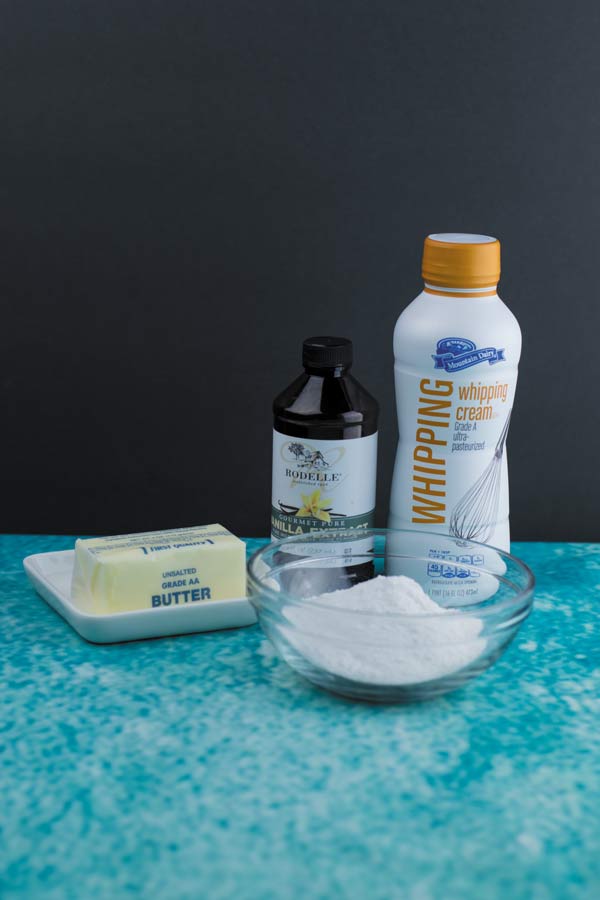 When ready to eat or serve, make buttercream frosting.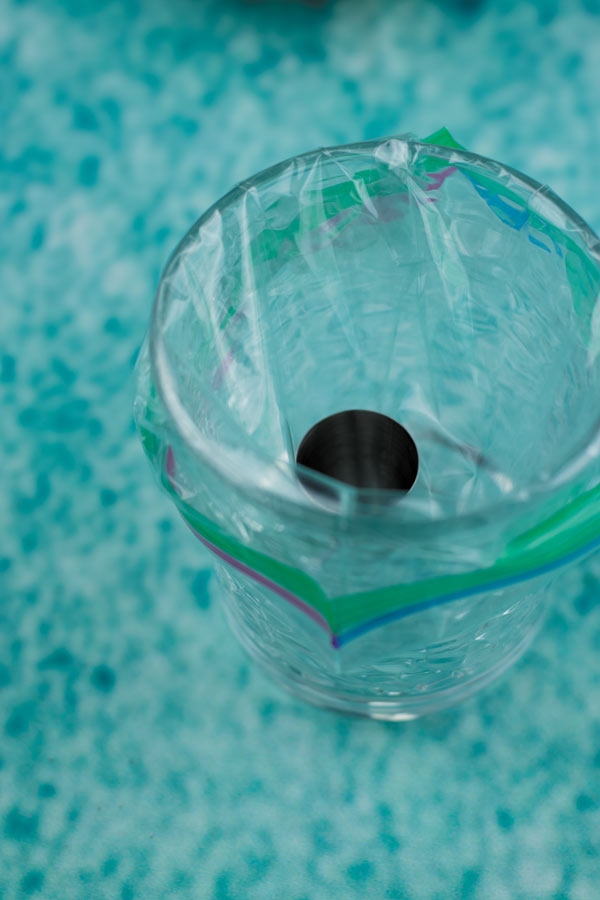 In case you don't have the actual frosting bag, you can use a ziplock. Take a ziplock bag and cut one of its tip just enough so you can insert one of your frosting tips. Place the frosting tip inside the hole and then place the bag in a glass.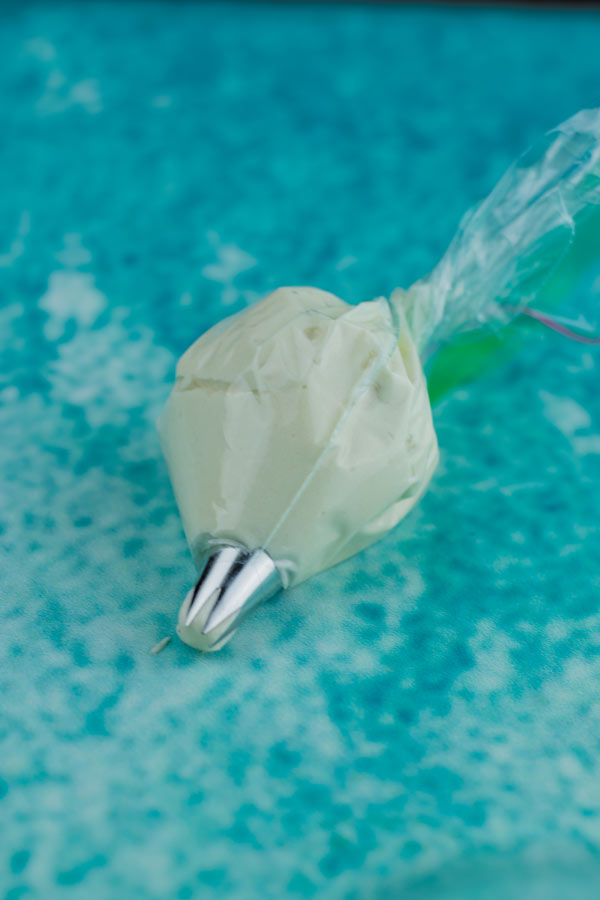 Fill it with the buttercream frosting and then twist.You are ready to frost your cupcakes!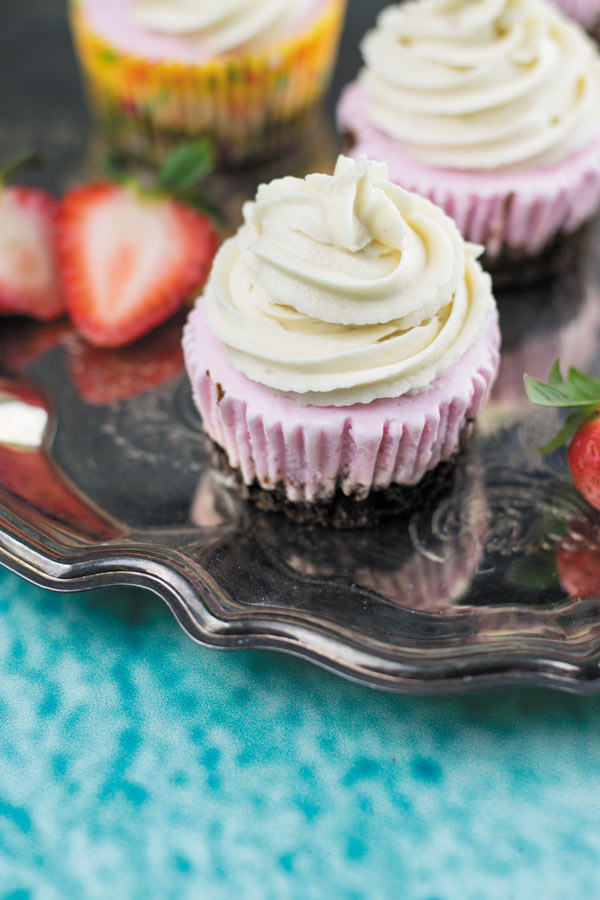 If you enjoyed this recipe, don't forget to FOLLOW me on  INSTAGRAM ||FACEBOOK||PINTEREST ||TWITTER ||GOOGLE+ || BLOGLOVIN || YouTube
Neapolitan Ice Cream Cupcakes
Instructions
CHOCOLATE CUPCAKE BASE :
Follow the chocolate cupcake recipe and instead of 6 you will use this batter to fill 12 - 14 cupcakes as you need only ⅓ - ½ cupcake base. You will bake them for only 10-12 minutes this time.
The rest is going to be filled with ice cream.
Once cupcakes are baked and completely cooled, fill them up to the top using softened strawberry ice cream and smooth the tops.
Place the cupcakes in a tray and cover the entire tray tightly with plastic wrap. Freeze them overnight for until ice cream is completely frozen.
Make butter cream frosting. You can make butter cream frosting few hours in advance. If it's too hot where you live, keep it in fridge.
When ready to serve pipe the cupcakes with frosting and serve immediately!
 Some more DESSERTS ->>