A dip loved all round the season by everyone alike!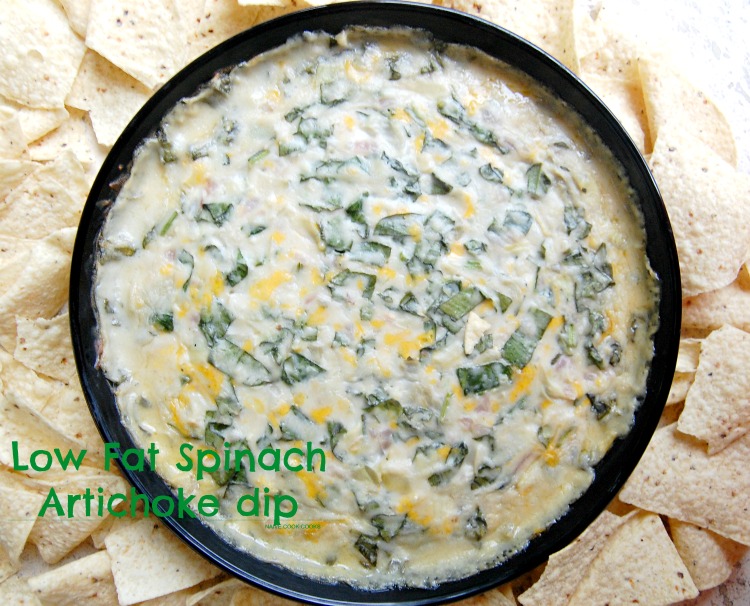 This dip! I don't even know where to start.
Dips have become a ritual in our household for the past couple of weeks. Who waits for weekend? Sometimes dips are our dinner and that's one reason I have been looking to make different kinds of dip and modifying them to make them low fat and sneak in tons of veggies. Who doesn't love a good cheesy dip and if it comes packed with loads of greens which you can't even taste?! Perfect weeknight dinner!
Today's recipe is not out of the box but it is by far the best spinach artichoke dip I have made and may be even better than my favorite restaurant version. I have tweaked it to make it super low fat and loaded with green spinach but not at the cost of taste or texture! My family loves it way better than the original version now.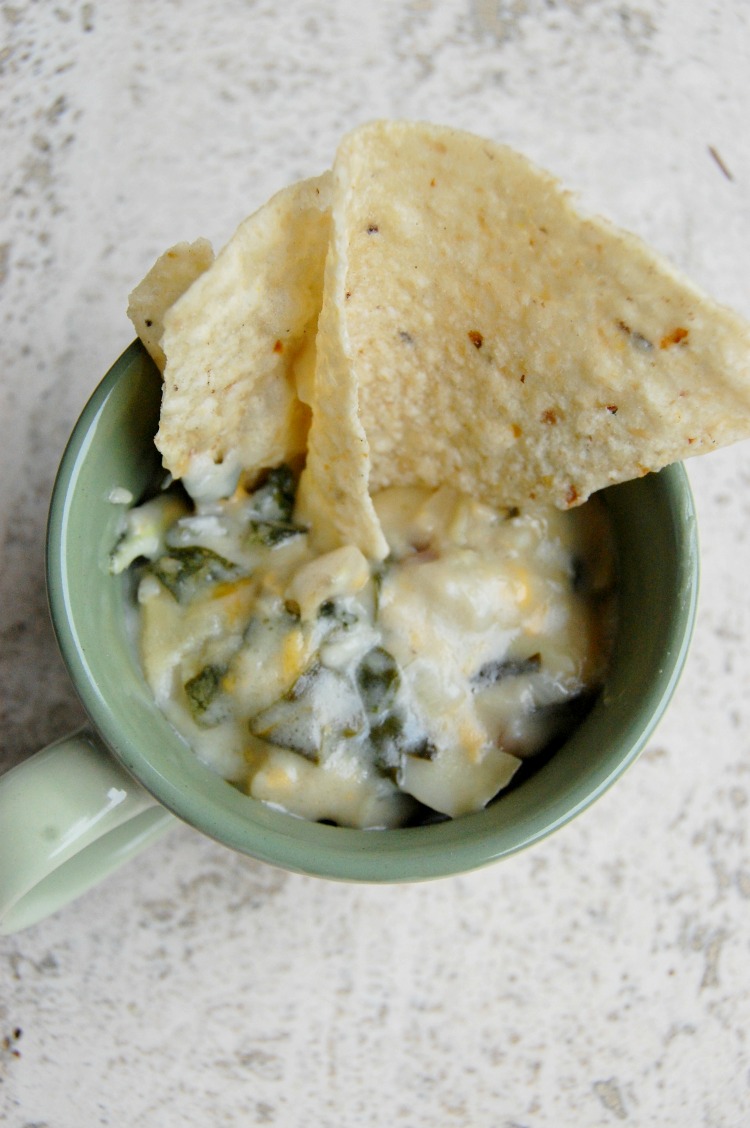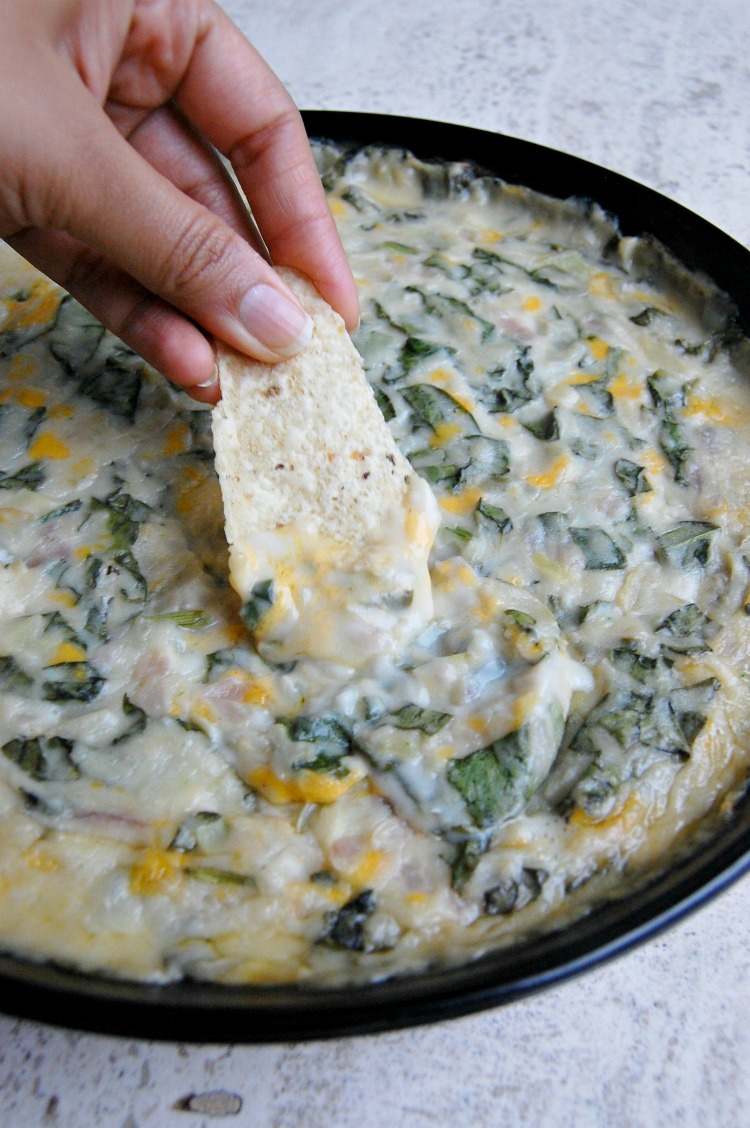 CPK Inspired Low Fat Spinach Artichoke Dip
Ingredients
2 Tbsp olive oil
1 Tbsp unsalted butter
½ cup red onion, finely chopped (you can use yellow onion as well)
4 garlic cloves, chopped fine
⅜ cup (1/4 cup + ⅛ cup) unbleached all purpose flour
1.5 cups 2% fat milk ( You can also use a combination of full fat and non fat; which I have used before successfully)
½ cup water
2 Tbsp lemon juice
Pinch of sugar
¼ cup plain yogurt or sour cream (I have made it using both and they both taste equally amazing )
4 cups fresh spinach, chopped
7-8 chopped artichokes, frozen or packed in water
½ cup sharp cheddar cheese, shredded
1 tsp hot green sauce (optional)
Salt to taste
Instructions
In a pot, add oil and butter and cook until butter melts on medium-high flame. To it add onions and garlic and saute until fragrant and golden. Now add flour and stir it all together until flour turns goldenish and is no more raw. To it add, milk and water and stir using a stirrer until it all mixes evenly. Once it starts getting thick, take it off the heat. To it add, lemon juice, sugar, salt and yogurt and mix. Now add spinach and artichokes and mix again. Add cheddar cheese, hot green sauce if using and mix. Taste and adjust salt, lemon juice if needed.
Bake in a 350F preheated oven for 25-30 mins or until bubbly. It will be loose when you pull it out of the oven. Let it sit for few mins before serving or serve just the way it is. We like eating it straight hot out of the oven, but it is totally optional!
Serve with bag full of tortilla chips!
More Fun Appetizer Recipes: