Refreshing with a little kick, this watermelon jalapeno lemonade is perfect for summers!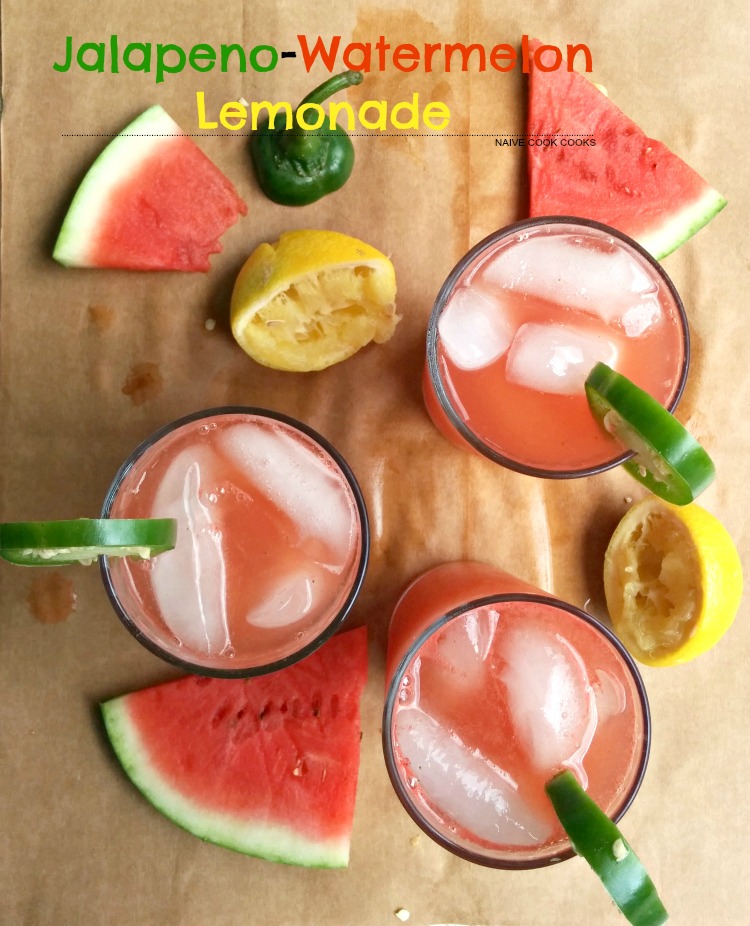 Summers call for fruity-ice-cold drinks.Lemonades are always my first choice as they are super simple to make – a simple sugar syrup and lots of lemon juice and ice! But lately it has been getting kind of monotonous and I wanted to break the pattern by making something that would utilize the bounty of fresh fruits available right now.
Watermelon is one of the best fruits in my view to satisfy those summer cravings when you are trying so hard to get in shape to fit into those summer clothes you bought last year thinking you would loose weight by next summers! Ha!
I totally get you as I always find myself in that situation!
With grocery stores packed with gorgeous summer fruits, it is but mandatory to put these to good use! I enjoy eating fruits in their original form but sometimes desserts and drinks just make them taste way better.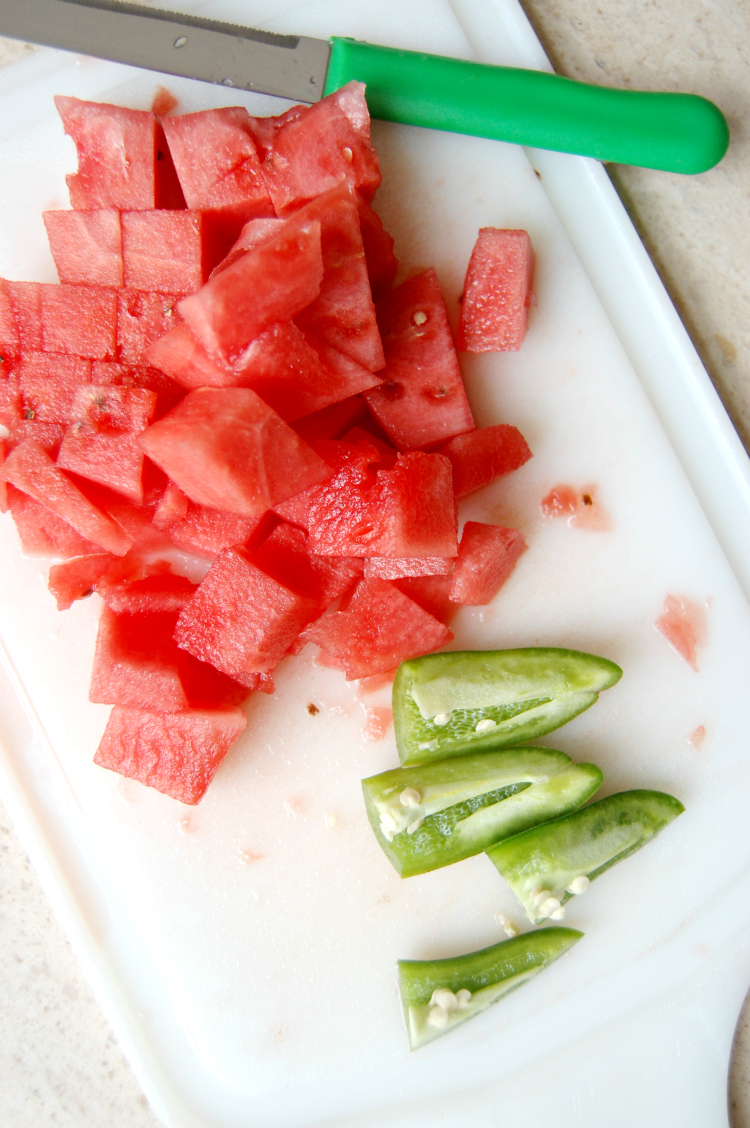 I wanted to do something with watermelon drink wise but non alcoholic. Not that I have a problem but Friday nights some days call for simple drinks where rather than getting all sleepy (which happens to me more than often after just one drink!), you want to enjoy the conversation and relax.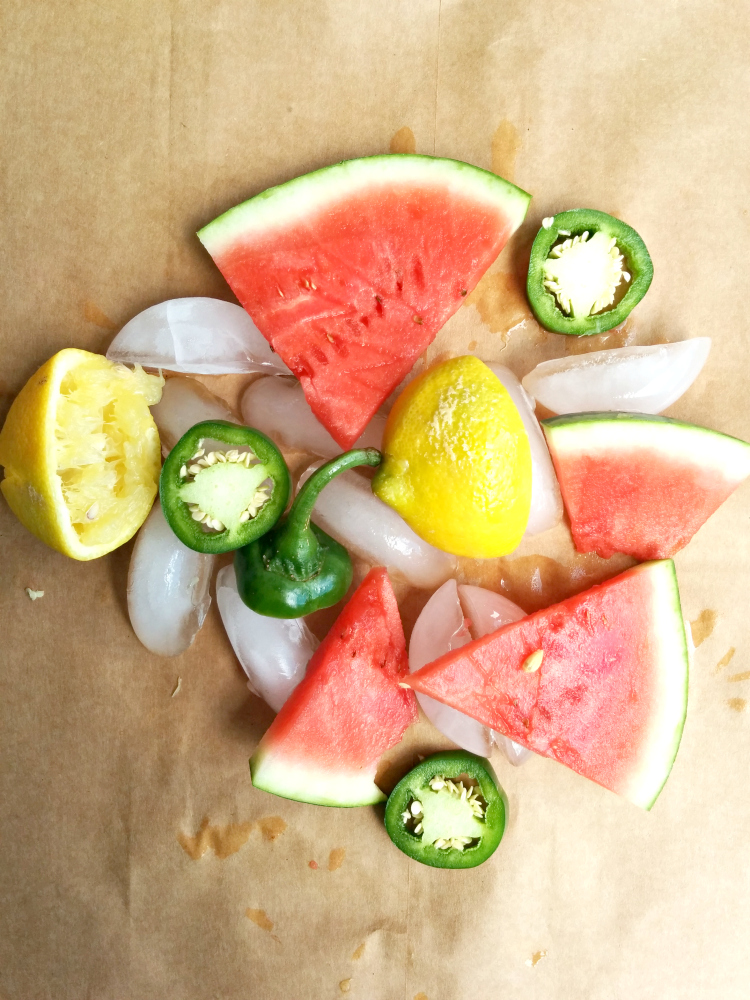 But you can totally add any kind of booze if you want to go that way! Not that I will judge! Vodka would taste great here, I am sure.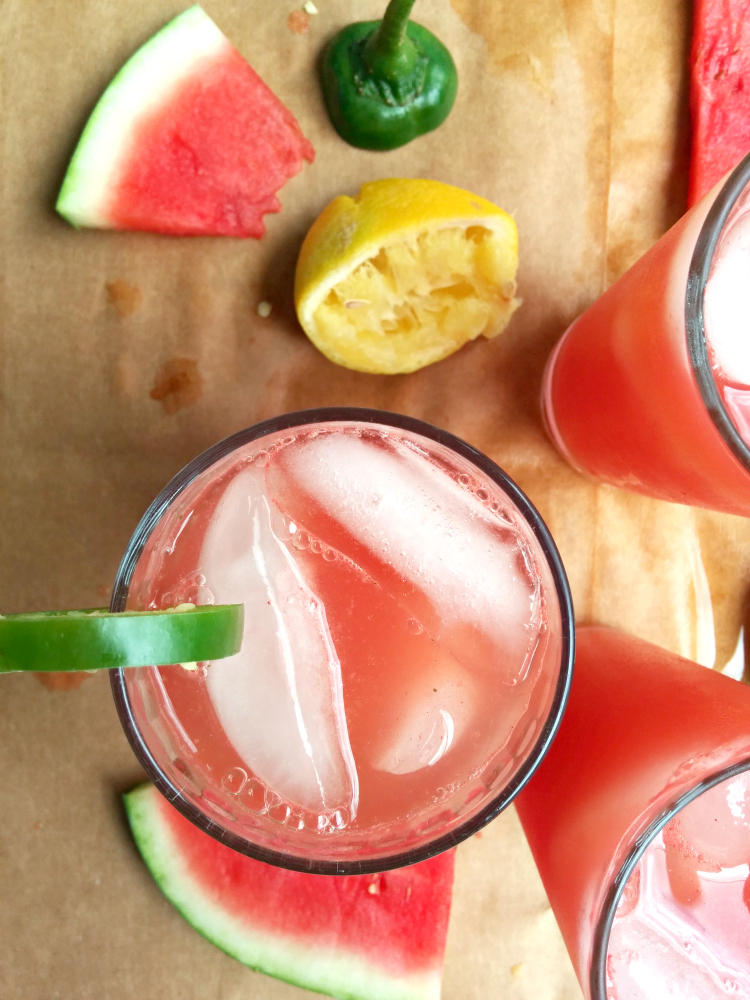 Oh, and this jalapeno?! I have seriously never tried a drink with any sort of spice before. But this fresh jalapeno totally does the job here. Why did I never thought of adding jalapenos in drinks before?! Well, better late than never.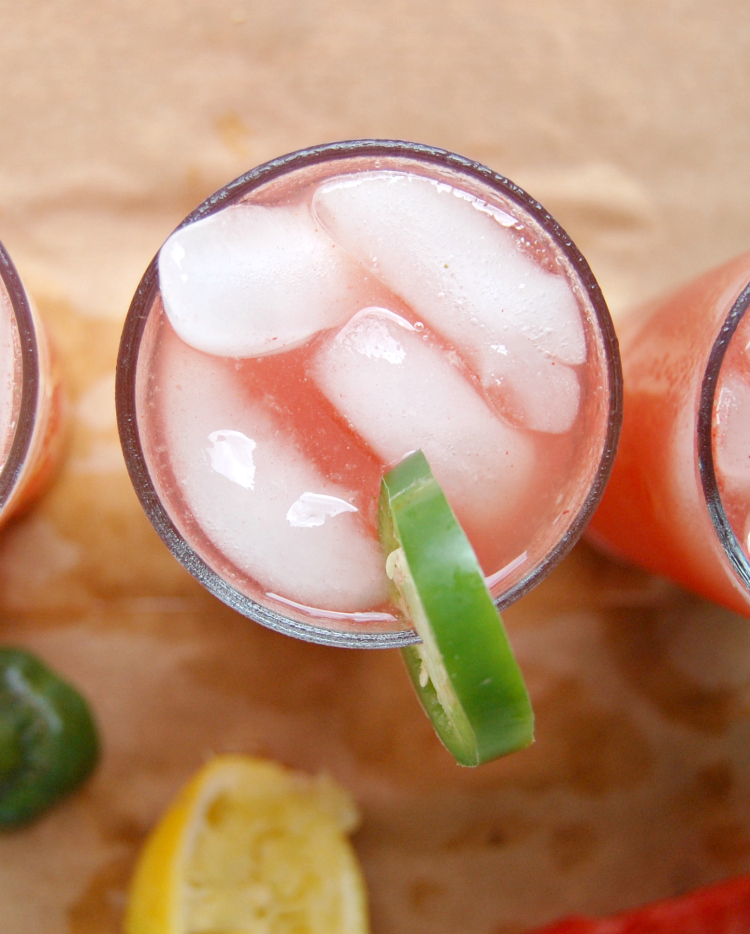 Jalapeno provides a subtle kick to this drink which keeps this lemonade mellow but with a slight kick. Serve it with hummus and chips, fried jalapenos with jalapeno cheddar dip (recipe coming soon!) and lots of ice!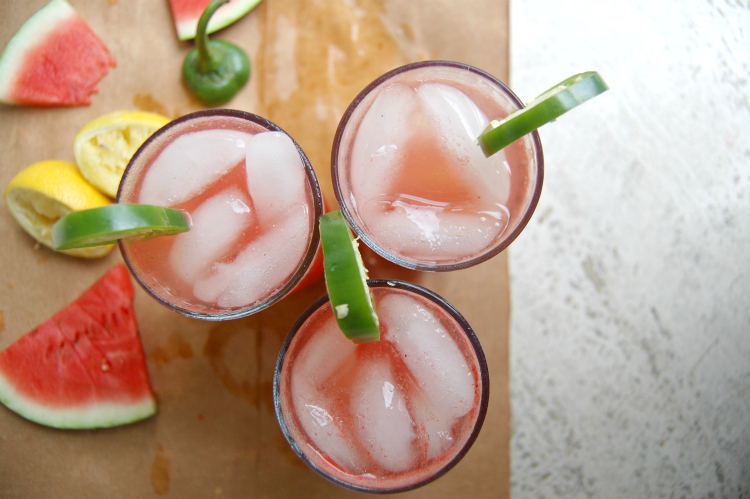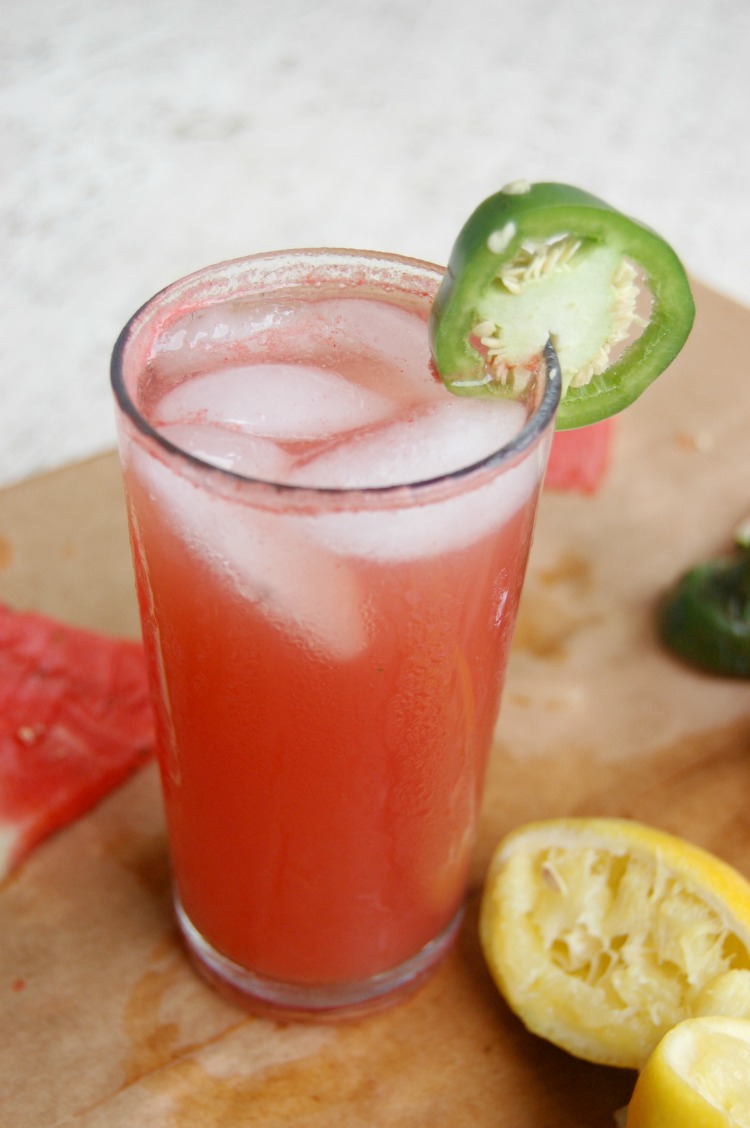 Jalapeno Watermelon Lemonade
Ingredients
5 cups chopped watermelon
½ jalapeno
1 cup cold water
5-7 mint leaves
Juice of 3 lemons
4 Tbsp brown sugar for sugar syrup
1 cup water for sugar syrup
Instructions
In a pot, add 1 cup water and brown sugar and bring to a boil. Stir and once all the sugar dissolves take it off heat. Set aside.
In a high speed blender, add watermelon, jalapeno, cold water, mint and lemon juice and blend until it gets all smooth. You can do it in parts also if your blender in not that big. Strain. Add sugar syrup and stir. Taste and adjust lemon juice or sugar if needed. Chill for few hours before serving.
Stir before serving. Serving with ice.
More Summer Drink Recipes: