Easy snacks with bread! These Bread Sushi Rolls done 2 ways will satisfy your hunger in just 5 minutes!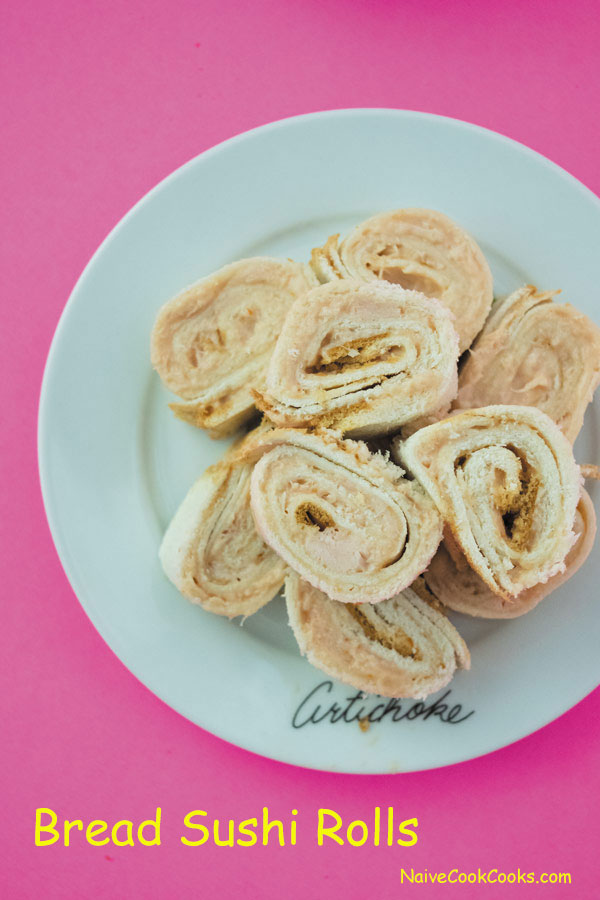 There are days when all you want for dinner is snacks. We have all done breakfast for dinner , dinner for breakfast but what about snacks for dinner?! If I was the only one eating, I would probably be living on snacks for every meal! So weekends as you all know are really lazy and yesterday night all I wanted to do was sit in front of TV and watch my favorite shows but then dinner time hit and I had no cravings for a take out!So we made these bread sushi rolls and boy! were they delicious!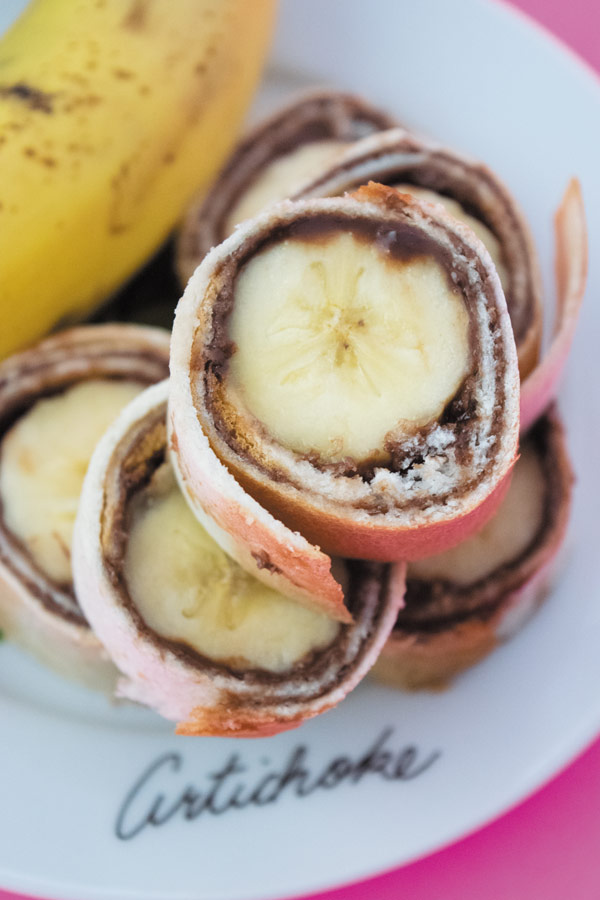 I made 2 versions of these delicious bread sushi rolls – tuna sushi rolls for savory and banana nutella sushi rolls for sweet. See how I got both sweet & savory fix with just little change in a simple recipe! I learnt something similar to this from my mother but I never really made it myself.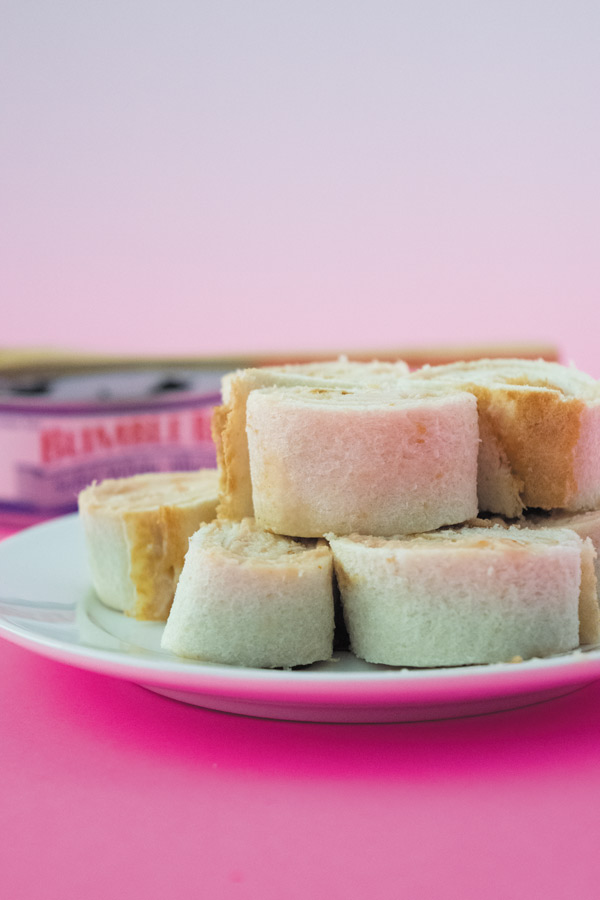 So yesterday I realised how delicious the taste and the best part : leftovers!! Yes we live on leftovers these days and our schedule being so busy, our lunch is often some leftover so these are going to come so handy for those lunches! And all you mothers out there worrying sick what to feed your kids for after school snack – THIS!! Your kids will love them and even you will!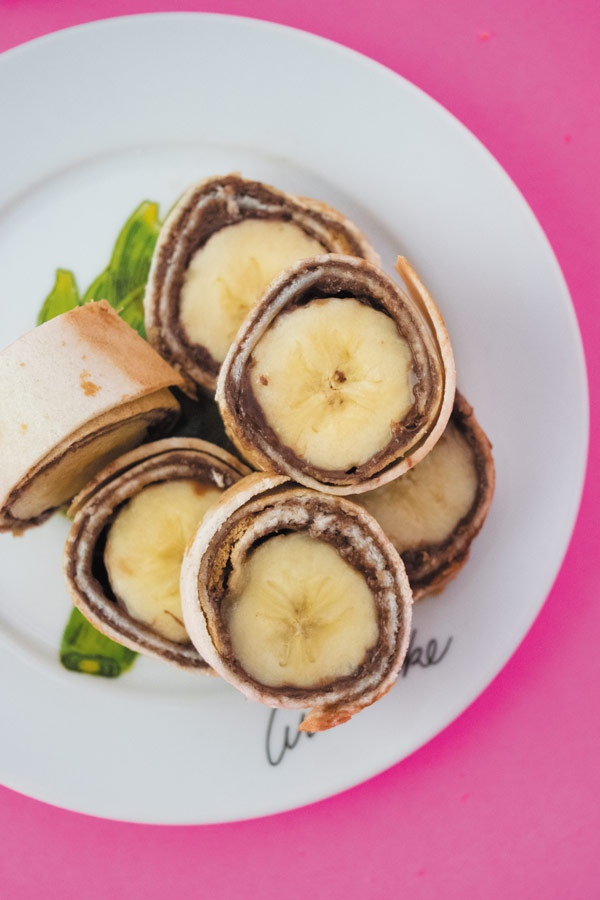 For tuna sushi rolls, I used Bumble bee solid white albacore in water and it's so good! If you are looking for canned fish that tastes great, then Bumble Bee is great.With a firm texture, light color and fresh taste – Bumble Bee® Solid White Albacore is the perfect ingredient to deliciously enhance almost any recipe.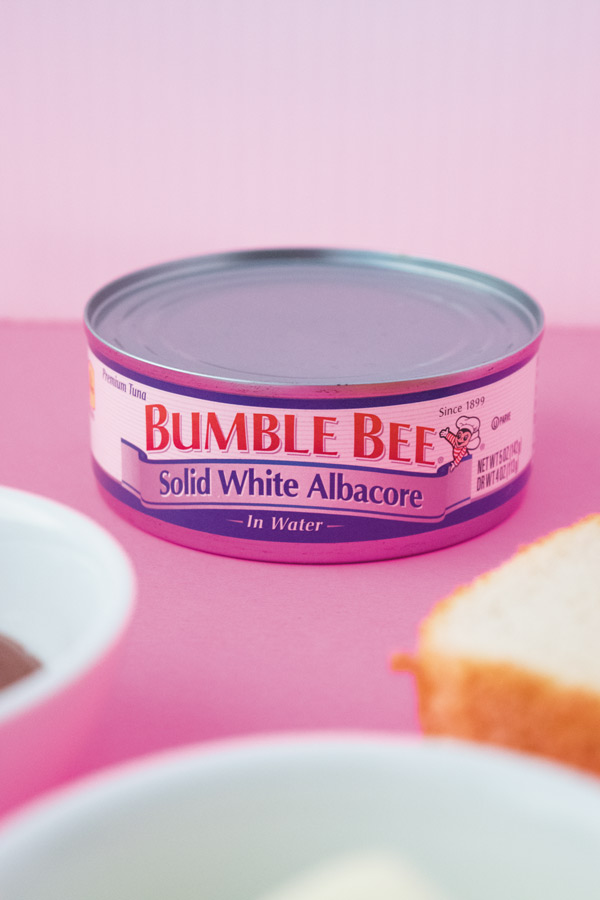 Oh and we made another video! Hope you enjoy it & if you do, do SUBSCRIBE to our YouTube channel!
Follow along for a lot more delicious treats and life happenings on INSTAGRAM ||FACEBOOK||PINTEREST ||TWITTER ||GOOGLE+ || BLOGLOVIN || YouTube

Bread Sushi Rolls
Ingredients
Tuna Sushi Rolls :
1 can Bumble Bee white albacore in water
2-3 tbsp mayonnaise or as per taste
1-2 tbsp ketchup or as per taste
Salt & pepper to taste
4 bread slices
Banana Nutella Sushi Rolls:
2 bananas, peeled
4-6 tbsp nutella or any chocolate hazelnut spread
4 bread slices
Instructions
Tuna Sushi Rolls :
In a bowl mix tuna, mayo, ketchup,salt and pepper. Mix and taste and adjust as per your taste.
As shown in video above, flatten the bread slices and then overlap end of one bread onto other. Try to flatten more so they kind of stick together. Now spread half of this mixture onto the 2 joined bread slices and roll tightly. Cover with plastic wrap tightly and store in refrigerator until ready to eat.
Before eating unwrap and cut in thick slices.
Banana Nutella Sushi Rolls :
As shown in video above, flatten the bread slices and then overlap end of one bread onto other. Try to flatten more so they kind of stick together. Spread 2-3 tbsp nutella over both the joined slices. Now peel a banana and cut it to the smaller length of the bread. Place it towards the shorter end but little far away from the edge and roll tightly. Cut in thick slices and enjoy!
Some more delicious recipes ->>
https://www.naivecookcooks.com/thai-iced-tea/
I was selected for this opportunity as a member of Clever Girls and the content and opinions expressed here are all my own.