Learn How To Start A Food Blog in 4 Basic Steps! Stop dreaming and take the first step towards your dream job today!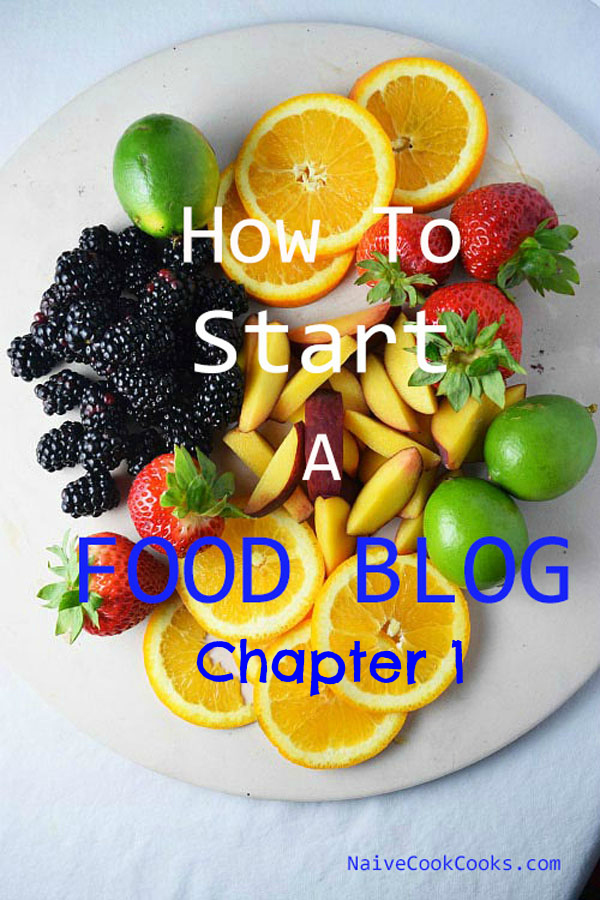 Today's post is for all you friends out there who love love food and always sort of wanted to share their recipes.Come FOOD BLOGGING where you get to share your awesome recipes with the world & talk about your life.How cool does that sound?!
So all you people out there who are still scared to take the plunge, NOW'S THE TIME.
I can't stress it enough that starting a blog is SUPER SIMPLE but there are certain things you should know before you start one as that might make/break the deal!
So here we go!
We have a lot to share and we have learnt a ton from the mistakes we made over the years. So we are going to divide this Food Blogging Class 101 into 4 parts.
Setting up your Identity ( Picking a Name, Buying a Domain & a hosting Plan)
WordPress Installation + Theme Selection
Setting up WordPress + How it works
Selecting Plugins+ Beginning your Blog
Today we are going to talk about step 1 and over the next few weeks, we will be sharing the next 3 steps.
SETTING UP YOUR IDENTITY
->> Picking a Name : The MOST IMPORTANT thing for the success of a blog is your BLOG NAME. Take your time and go over a list of names, think what is your blog going to be about, is it a desserts blog or are you going to create recipes that everyone can make, are you a seasoned cook and so on.
Think of it if today Walmart goes by the name say Parrot (I don't know why I thought parrot possibly because I was watching  a video of The Jungle Book!), would you know that it's a superstore?! NO & that's why deciding initially on a name for your brand is SUPER IMPORTANT! The world mart in Walmart helps in identifying it as a store so people can relate to it.
In food blogging terms, look at Pinch of Yum . When you hear the name you know it's something related to food and knowing what your brand name suggests always helps in growing business!
I decided to go with Naive Cook Cooks as our blog's name after thinking for about few hours. I knew at that time that I had almost no experience in cooking and while I learn, I wanted to teach other people like me how to cook and enjoy a simple cooked meal at home with the people they love. And so Naive Cook Cooks was born.
So give it a good thought and then pick a name for your blog as it will become your BRAND NAME.
->>  Ok so once you have some names picked, it's time to buy your domain name and get a hosting platform.
We went with BlueHost ->>
Affordable
Great for Beginners
great chat & phone support 24*7
You will see bunch of options out there for domain hosting ( hosting is basically a place where your site is going to sit!) but from our personal experience Blue Host is great for the initial start up.
And the signing up process is really simple. Select your PLAN & I would suggest to go with the BASIC plan as it's perfect in the beginning and I must say the customer support via phone & mail is excellent & paying a yearly fee saves a ton of money!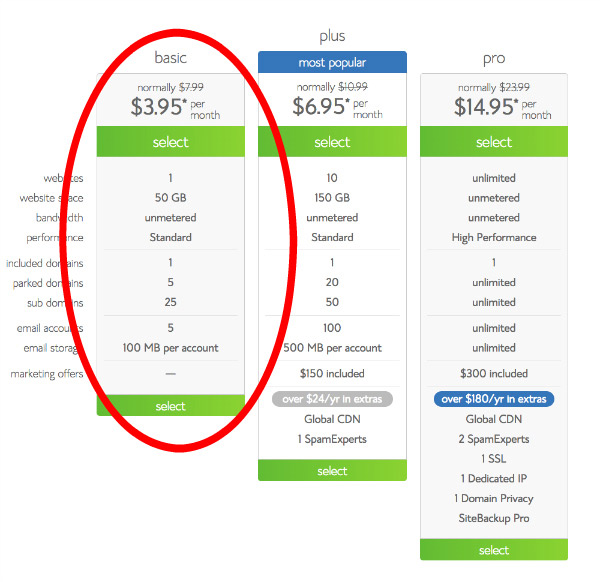 Once you have picked up your plan, you will be taken to a page where you can get a free domain. Now in the box below, you will be needed to write your different domain names one by one to see which ones are available. Not all domain names would be available and so ALWAYS have some extra names picked up!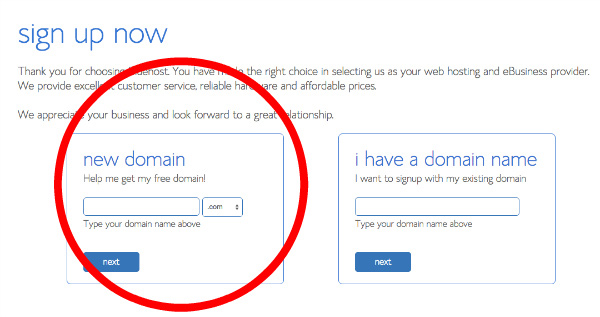 Once you have your domain name picked up, you are on your way to being a domain owner! Yippe!
Ok so after picking up your domain name, it takes you to a page where you are required to fill up your information and payment details and you are DONE. I picked up the 3 year (36 month plan) as it was super cheap and I also added a Domain Privacy Protection as after talking to Bluehost I was convinced that I don't want to be bothered by unwanted solicitors who can access my information if I don't have privacy protection plan. And it really helped!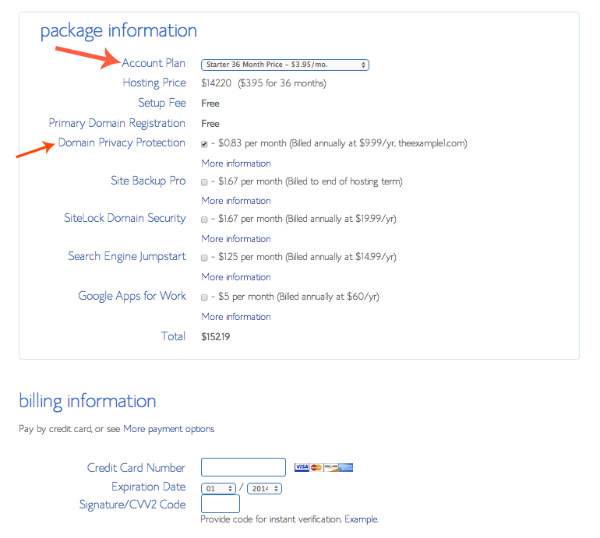 So, now once you are done with this, you have your own DOMAIN NAME and your DOMAIN HOSTING at BlueHost.
Now in the next Class, we will show you how to install wordpress, select a theme, how to set up your blog on wordpress, choosing all the right plugins and finally how to BEGIN YOUR BLOGGING CAREER!
If you made it till here, yohoo, you deserve an earl grey latte or whatever you like to drink!