These delicious & easy zucchini and goat cheese breakfast quesadilla will make for a quick grab and go breakfast.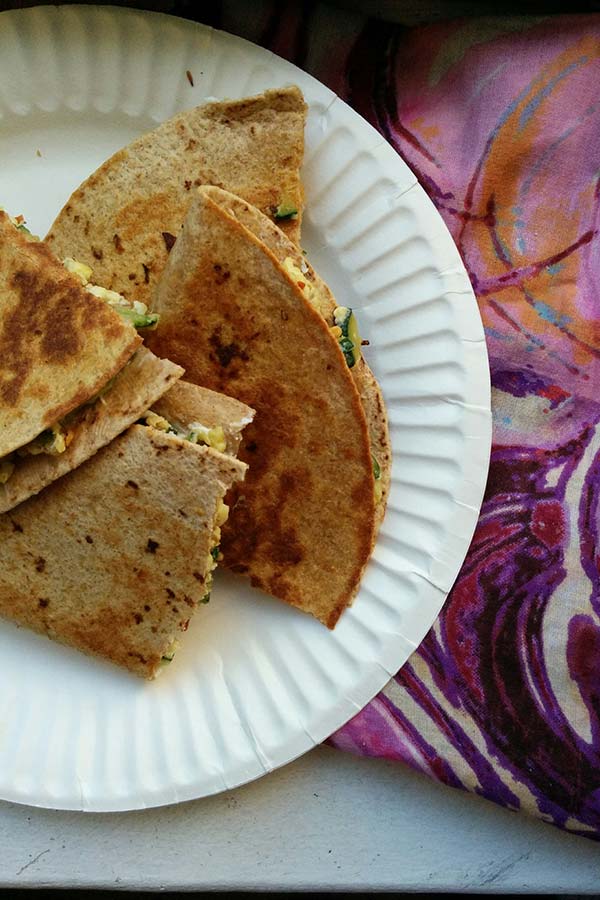 I have discovered one thing. My first time stay in a super tiny yet gorgeous studio apartment in NY has taught me to value space and make super easy and quick meals and being in NY you want them to be affordable too!
This wrap is what you should make if you are in any of the situation or if you love good food like me! Packed with fresh zucchini, tangy goat cheese, protein rich eggs and served inside whole wheat wraps or tortillas, these wraps are a satisfying and filling breakfast/lunch/dinner option. You literally need one pan for this recipe and it comes together in flat 15 minutes. It can't get easier!
Being in NY, you are on your feet all day long and I have realized that this has made me into a hungry person. Days when I wasn't eating proper breakfast, I would find myself stuffing my belly with chips or other crazy foods. Since these wraps, my life has changed. I feel satisfied and only crave coffee before lunch time. These wraps are also good as a portable snack or office lunch. Simply warm them up in microwave for few seconds and you have got yourself a healthy, cheap meal that too all from scratch.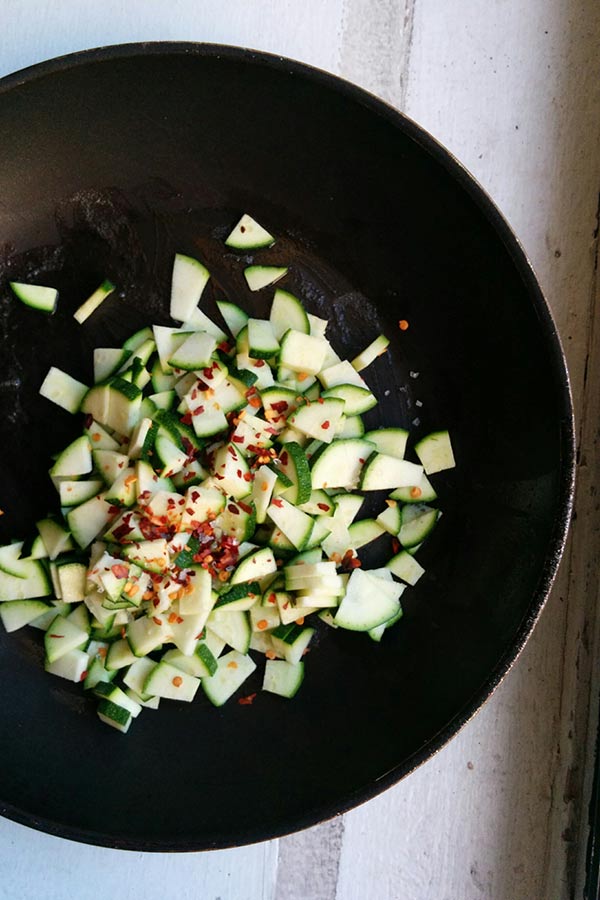 I have few more days here and i have been compiling a list of things to do, to see and most importantly to eat when in NY. Will be posting it after I return!
Guys, these wraps, you need to make them seriously!
P.S the apartment we are staying in gets beautiful light through big windows! (Thanks Crystalyn! You are an awesome host!)

Zucchini and Goat Cheese Breakfast Quesadilla
Super nourishing and ready in flat 15mins, filling meal idea!
Ingredients
3 whole wheat tortillas
Good quality goat cheese, around 3ounces
4 egg whites
2 egg yolks
Salt to taste
Black pepper to taste
Chili flakes to taste (optional)
1 medium size zucchini, chopped in fine small pieces
Olive oil for cooking
Instructions
In a bowl, break eggs. Add salt, black pepper and chili flakes. Stir until mixed and keep aside. Take a skillet and add 1 tsp oil. To it add, zucchini with salt and chili flakes. Cook on med-high heat, stirring in between until it's soft and almost cooked. Add the egg mix to it and stir it all around while cooking. Adjust spices and once zucchini-egg scramble is cooked to your likeness, take it out on a plate. Warm the tortillas on both sides. Smear good amount go goat cheese all over the tortilla on one side. Add the cooked zucchini-egg mix on half of the tortilla and cover using the remaining half. In the similar way, make two more. Warm up the same skillet again and add few drops of oil. Place the closed half moon shaped tortillas and cook until crispy. Serve with hot sauce or salsa.
More Breakfast Recipes: