Make your morning breakfast fun by serving these easy and delicious steamed Chocolate Idlis. No butter, No eggs, Just few simple ingredients!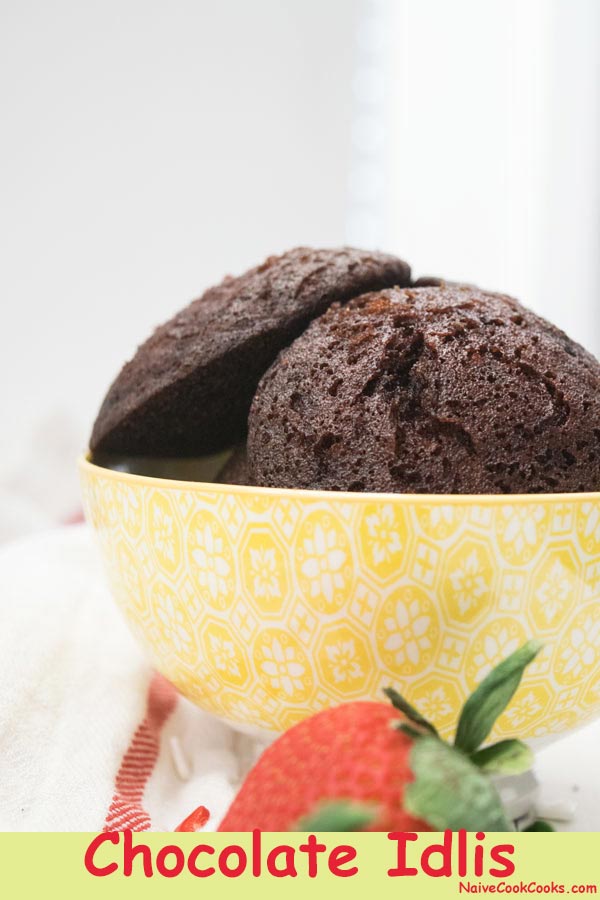 Let's do something different for breakfast ->> CHOCOLATE IDLIS !!
Idli is a popular breakfast especially in Southern India. Idlis are small fermented cakes usually savory made using rice and lentils and steamed. They are served with coconut chutney and a spicy lentil soup called Sambhar. I have always loved eating Idlis and by now I have perfected how to make these fermented cakes from scratch using just 3 simple ingredients from my mom and every other week I find an excuse to make these!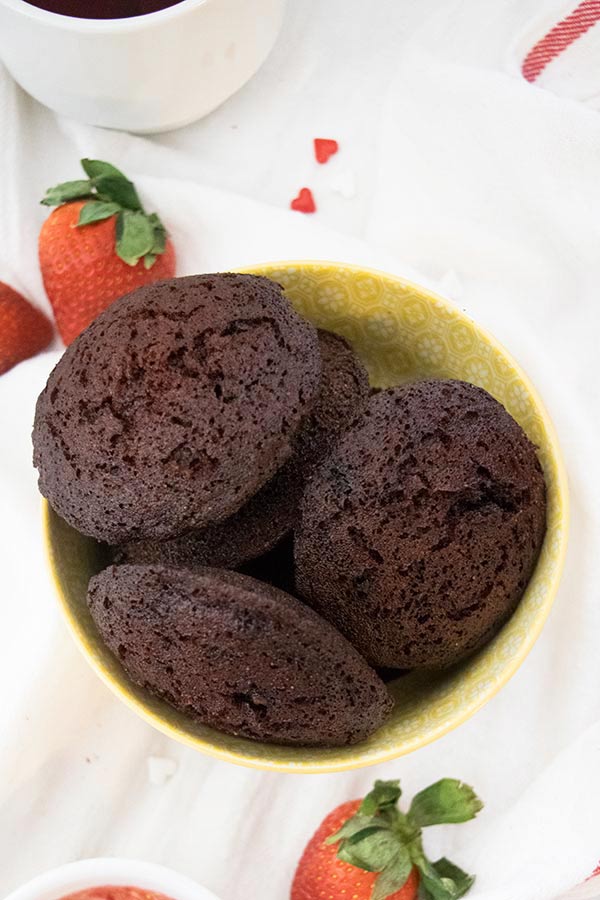 But then since Valentines day is around the corner, I thought why not spice things up and instead of doing savory idlis, do sweet idlis. So I went with Chocolate idli version because well let's be honest love & chocolates go hand in hand, right?! ???? So I decided to make them sweet but instead of using the longer version, I went with instant version where you can make them from scratch and have them on your plate in under 30 mins! Yep all you need is 30 MINS and a big cup of tea to go along with these.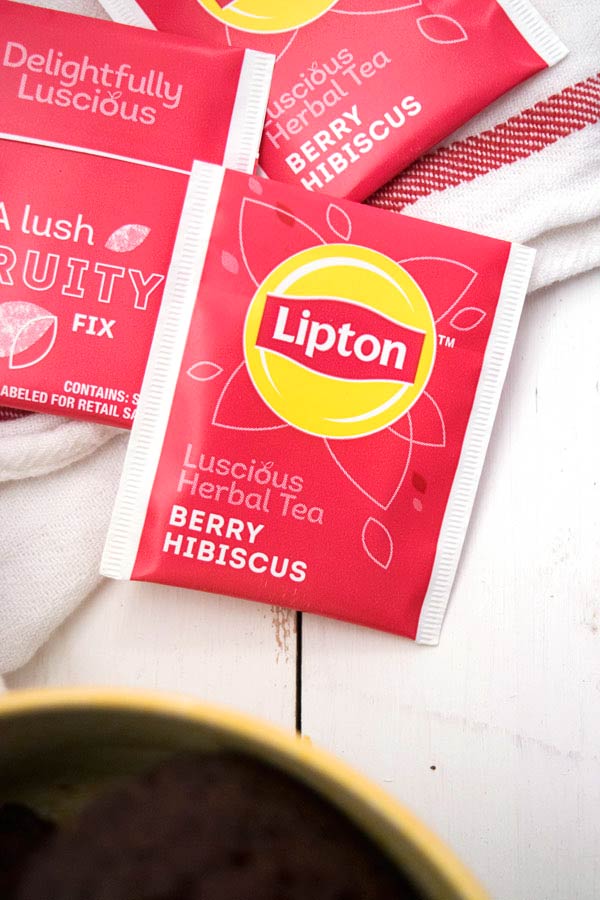 By the way have the you tried the new improved Lipton Teas? Their herbal teas have real ingredients to awaken the senses and I must say I totally agree because they have been a life saver as these days cold weather makes me want to sleep all day long. Sounds familiar? I also tried their black Earl Grey teas and once again I am back to my Earl Grey tea routine! Bold aromas and unique flavors join forces to put a twist on traditional black tea.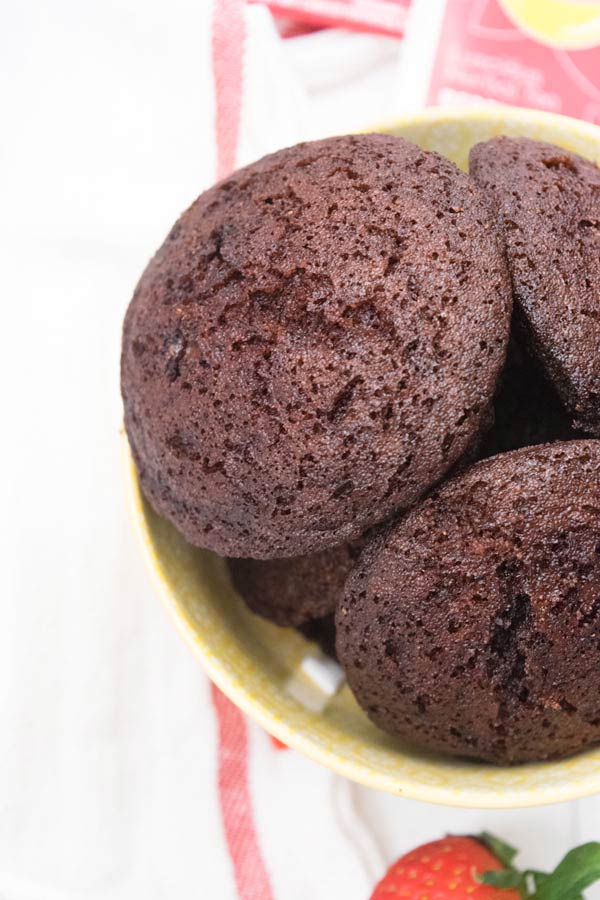 These breakfast idlis are perfect when served with a little powdered sugar or whipped cream & fresh strawberries ( our personal favorite!). And as if you have not guessed it by now, these do make a darn tasty & impressive breakfast in bed for your loved ones this valentines day!
Follow along for a lot more delicious treats and life happenings on INSTAGRAM ||FACEBOOK||PINTEREST ||TWITTER ||GOOGLE+ || BLOGLOVIN
Chocolate Idlis
Ingredients
½ cup semolina or suji (I used **fine suji** easily available in Indian stores)
¼ cup yogurt
10 tsp sugar
4 tsp cocoa powder
4 tbsp chocolate chips
1 tsp vanilla extract
2 tsp oil
½ tsp baking soda
5 Tbsp water and a few tsp less/more
Instructions
For making idlis you will need a steamer and Idli stand. I have THIS one and love it!
Turn on your steamer .
In a bowl, add all the ingredients and mix until evenly mixed. The consistency of the batter should be in between neither too thick and nor too thin.
Once water is boiling in steamer. add few drops of oil in all the crevices and pour a tbsp or two of batter.
Once done filling, place the idli plate inside the steamer and cover tightly. Let it steam for 10-11 minutes at high gas.
Using a toothpick check for doneness.
Enjoy hot with whipped cream and fresh strawberries!
Notes
Ami says :
Lots of readers came back telling me that they loved these idlis.
One reader thought that she didn't enjoy the texture, so to clarify her doubt I wanted you guys to know since Rava idlis are instant idlis made using Rava (semolina or suji), they will always have a slight bite to them. If you are looking for a smoother texture, then I would suggest go with a chocolate cake recipe and turn it into idli.
 Some More Breakfast Recipes ->>
I was selected for this opportunity as a member of Clever Girls and the content and opinions expressed here are all my own.