Homemade wholesome vanilla wafers! Taste much better than the real deal!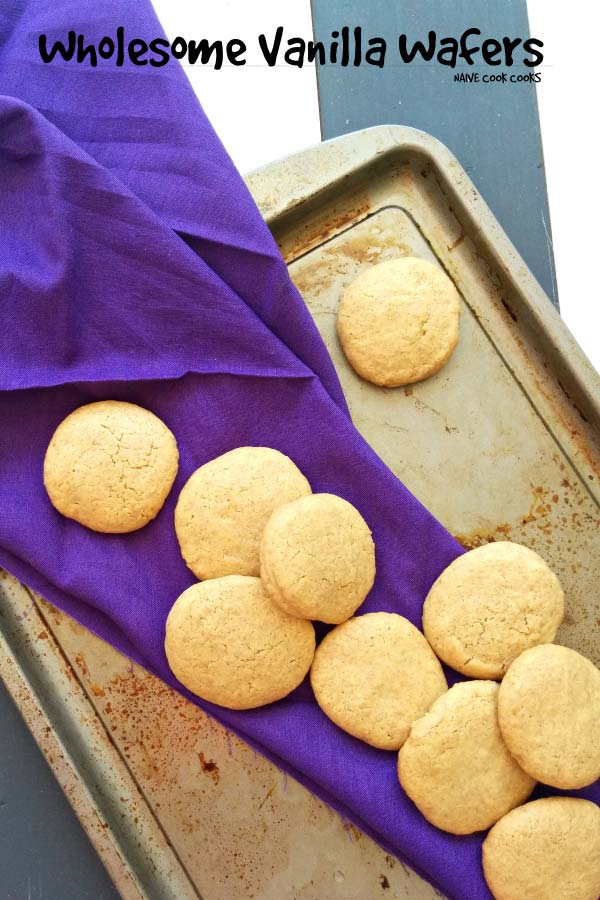 Guys these vanilla wafers! I can't believe that something you grew up eating as snacks can be made at home and that too with better for your health stuff. These wafers are courtesy of Lara Ferroni's book Real Snacks. Filled with lots of childhood treats both sweet and savorie you grew up eating, this book is every food lovers dream come true. Imagine if you can make ask those pop tarts, doughnuts, fish crackers at home and without most of the junk?? Count me in.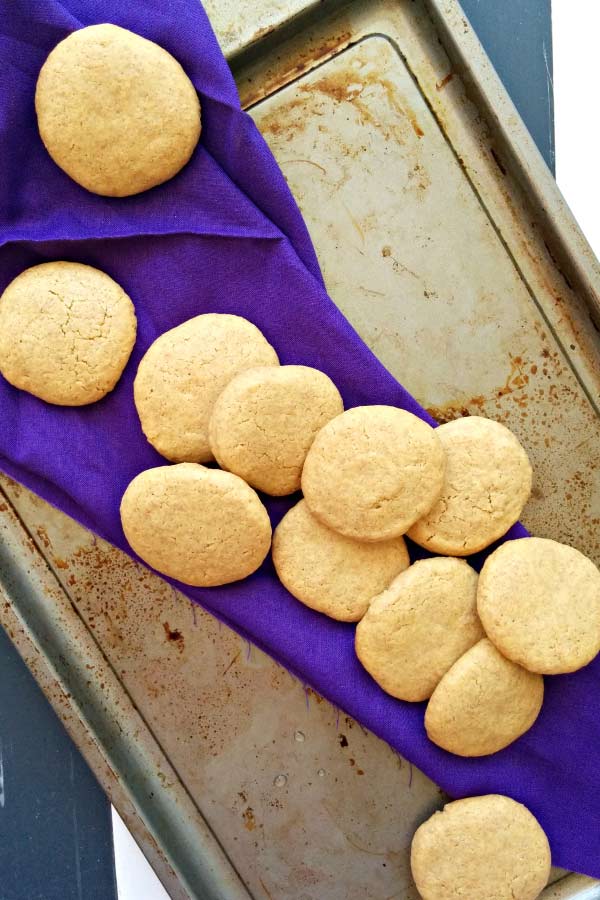 I received my copy of this amazing book through amazon just few days back and I just had to make something before my travel started. If you have been reading, you must be aware of my recent obsession with homemade snacks. Remember those banana chips! Well this book fuels my obsession and I am looking forward to trying many more recipes after my trip. These vanilla wafers! These taste so wonderful with all that vanilla and use of spelt flour gives them a beautiful texture. Not super light but not dense either, these are way better than the store bought kind. I am trying you guys, you should seriously make these. They didn't last even a day at my place and I found myself going for my seconds, thirds over and over.

Homemade Vanilla Wafers
Ingredients
( ⅔ + ¼ ) cup all purpose flour
⅓ cup cane sugar
½ tsp baking powder
¼ tsp salt
1 tbsp vanilla extract
4 tbsp unsalted butter, melted
2 egg yolks
Instructions
Preheat oven to 350F.
Line baking sheets with parchment paper or liner.
In a bowl sift all purpose flour.
In another bowl or bowl of stand mixer, mix sugar, baking powder, salt, vanilla until combined. Add melted butter and mix.
Add egg yolks and mix until smooth.
Add the flour and mix on low speed until just mixed. The dough might be a bit stiff.
Scoop 1 " rounds into baking sheet keeping some space in between. For even tops, press down any peak on top with moist fingers.
Bake for about 10 mins, rotating the sheet halfway until golden. Cool completely on a wire rack. Store covered tightly for upto 2 weeks.
Notes
Recipe adapted from "Real Snacks" by Lara Ferroni.
I am sure you guys will be waiting to try these wafers out as they are worth the wait!!
More Cookie Recipes: