Delicious Moist Vegan Banana Muffins for healthier start to your day! They are perfect for breakfast on the go or for a quick snack!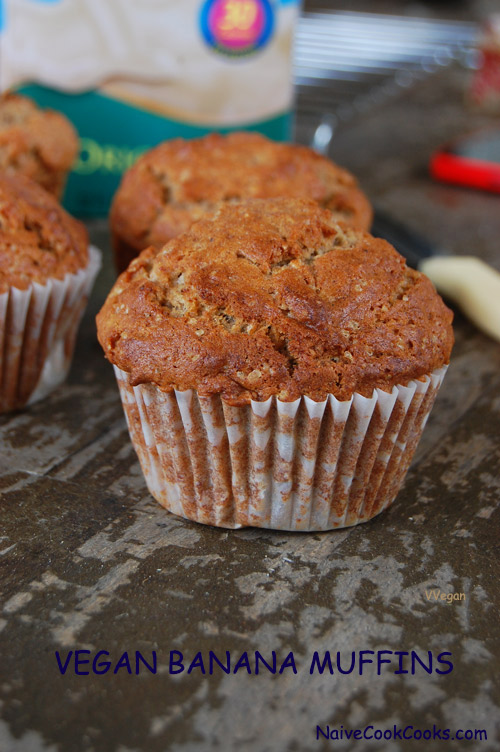 Friends let's grab all those overly ripe bananas and get to work! Yes we all know how we always end up with few extra overly riped bananas, those with black spots which everyone refuses to eat! But since you are way smarter, you sneak them into muffins which everyone gobbles up without any complaints! Sounds familiar?!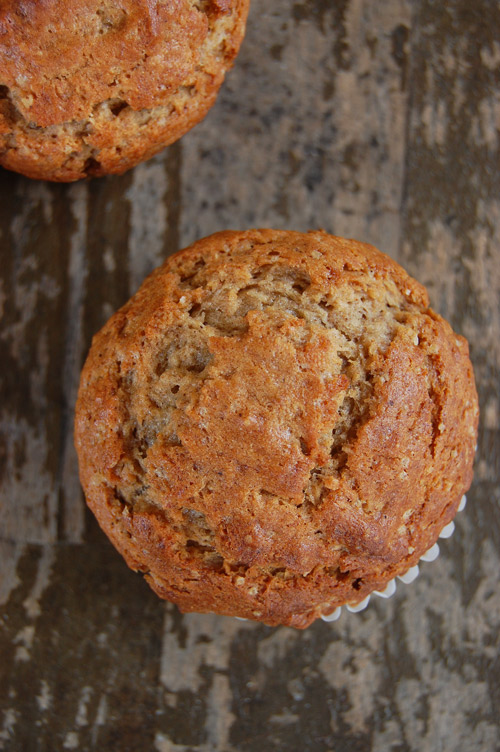 So these muffins are amazing just the way they are. No need to warm them up or smearing them with butter/jam/jelliy, just eat them the way they are and I can assure you you would love these! I made them a while back while visiting family and I ended up giving them to our friend and she loved them. She enjoyed one a day with her coffee and told me these were one of the best muffins she ever tasted!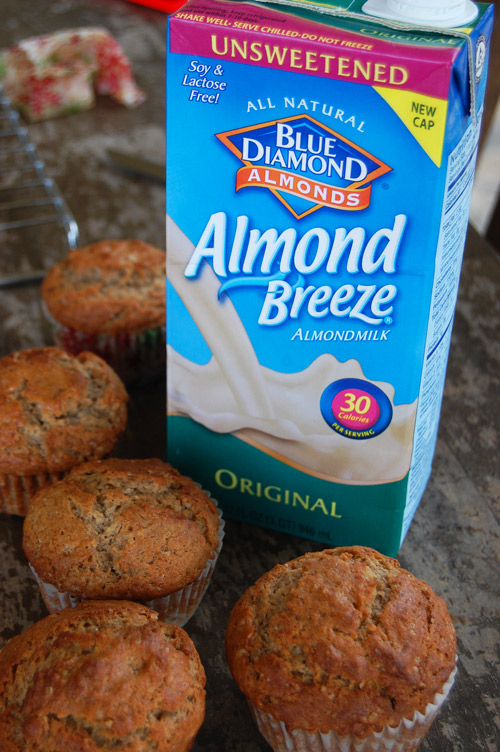 And these are VEGAN too! No eggs, no dairy for those of you who prefer it that way! So go ahead and make a batch. They are perfect for weekday rush!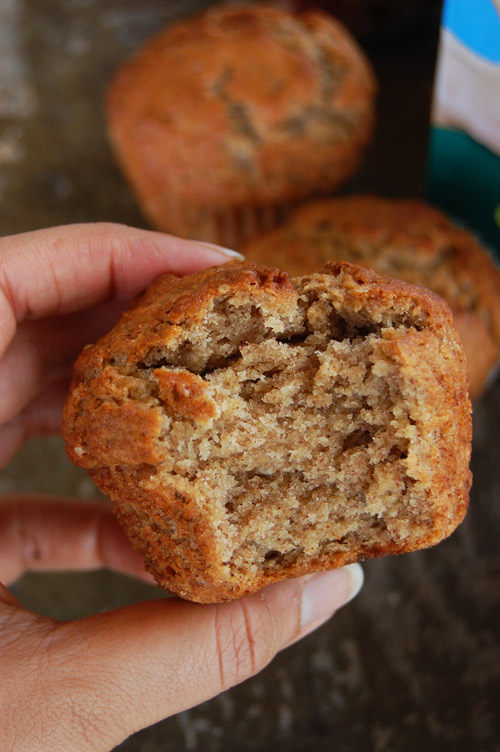 Follow along for a lot more delicious treats and life happenings on INSTAGRAM || FACEBOOK ||PINTEREST ||TWITTER ||GOOGLE+
Vegan Banana Muffins
Ingredients
1.5 cups all purpose flour
½ cup white sugar
¼ cup brown sugar
1 tbsp cinnamon powder
1 tsp baking powder
½ tsp baking soda
Pinch of salt
1 cups mashed ripe banana
½ cup canola oil
½ cup Almond Breeze Almond Milk
Instructions
Preheat oven to 350 degrees F.
Grease 6 -7 muffin cups or line them with paper cups.
Mix flour, white sugar, brown sugar, cinnamon, baking powder, baking soda, and salt together in a large bowl. Stir banana puree, canola oil, and almond milk together in a separate bowl; mix banana mixture into flour mixture until just combined. Fill muffin cups with batter.
Bake in the preheated oven until a tooth pick inserted in the center of a muffin comes out clean, 30 to 35 minutes.
More Vegan Dessert Recipes:
**If the batter feels too dry, add a few extra tbsps of milk"
This post is sponsored by Almond Breeze Almond Milk. Thanks for supporting the brands that we enjoy!
**Recipe adapted from allrecipes.com