Plain boring peanuts made interesting by mixing with freshly chopped onion, tomatoes, jalapenos, red chili powder & lots of lime juice! This Spiced Peanut Mix makes for a perfect snack to eat while binge watching!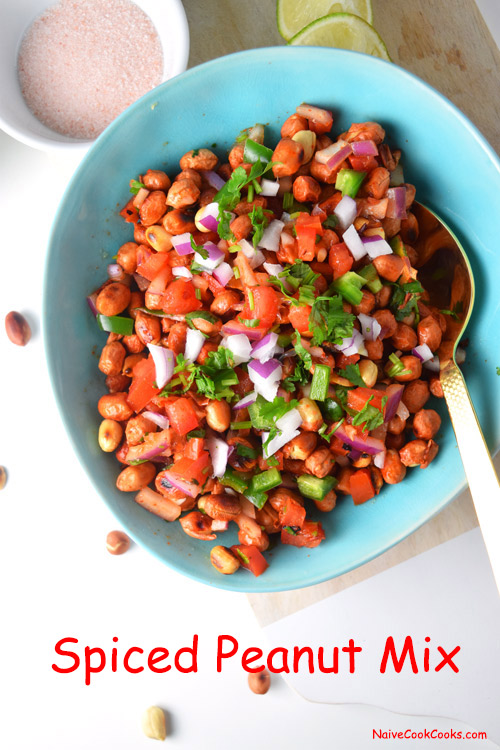 Super bowl is going to be here soon & that means you need tons of awesome appetizers to munch on! I am sharing with you our all time favorite snack which is perfectanytime of the day. There have been times when this has been our lunch & at times even my dinner! It's crunchy, spicy, tangy yet it's totally healthy! I mean can that even be possible?!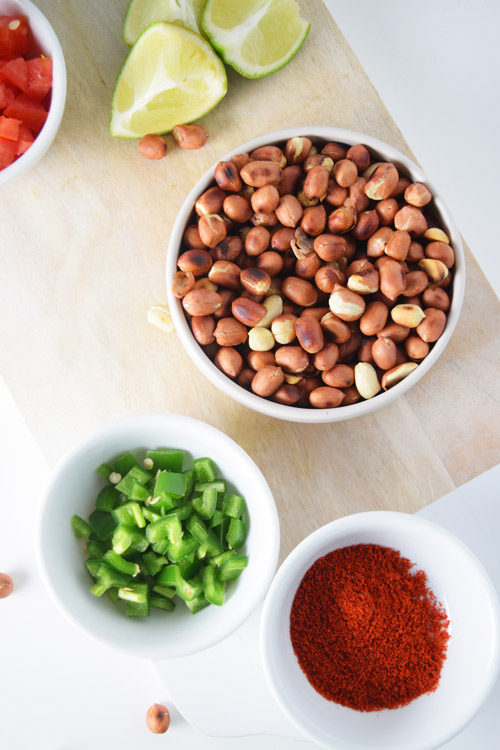 How can something so good be still healthy? We have this concept around here that most of the things that taste good are not always the healthiest! I mean it is sort of true, think buttery blondies, croissants, creamy milk shakes, cheesy dips. I mean the list is endless but thankfully we have some recipes like this Spiced Peanut Mix that make us feel like there are still chances to fit in those skinny tight jeans, remember the one hiding in your closet for years! ?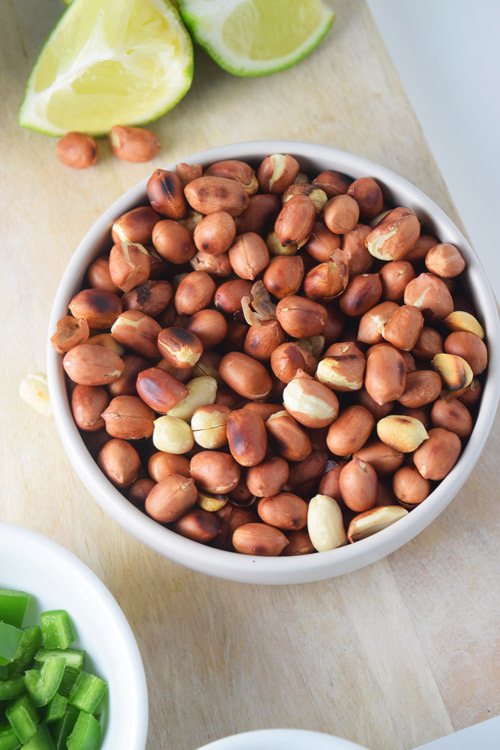 So to make these all you need is roasted peanuts. If you don't have roasted peanuts at home, you can easily roast them in a pan on stovetop! Once they are crispy, add freshly chopped onions, tomatoes, cilantro, jalapenos and spices and there you have it! It's so delicious that whenever we make it, it's the first thing everyone finishes! The only catch : You have to eat them as soon as they are ready or they get soggy but I suppose that shouldn't be a problem at all!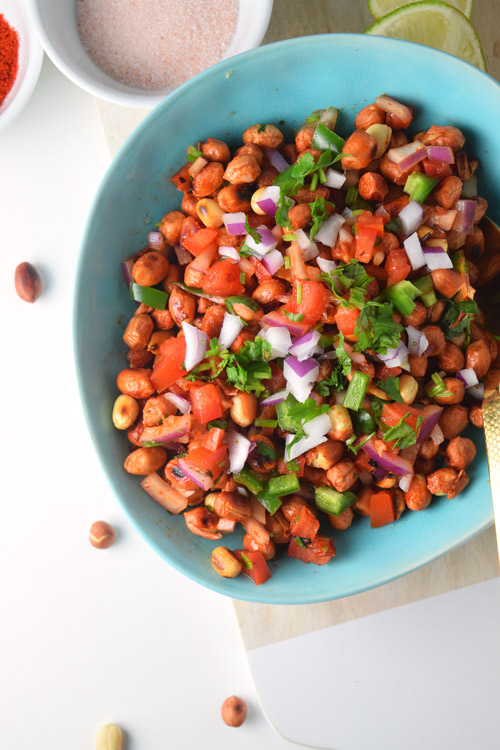 Follow along for a lot more delicious treats and life happenings on INSTAGRAM || FACEBOOK ||PINTEREST ||TWITTER ||GOOGLE+

Spiced Peanut Mix
Ingredients
1 cup roasted peanuts
1 tomato, chopped
½ jalapeno, chopped
¼ + ⅛ cup chopped red onion
Salt to taste
Red Chili powder as per taste
Juice of ½ a lime or more/less as per taste
Freshly chopped cilantro for garnishing
Instructions
** If you don't have roasted peanuts, than take a pan and add peanuts. Roast them on stove top at medium - medium low gas. Keep stirring them in between so they don't burn. Roast them until they get nicely crunchy & slightly golden.
Let them cool fully. At this point they will get more crunchy.
Once completely cool, add them to a bowl. To it add chopped tomato, onion, jalapenos and all the rest of the ingredients.
Mix & taste for seasoning. Serve immediately.
May I also suggest :