Make holidays easier on yourself and put your slow cooker to work! This easy NO BOILING REQUIRED Slow Cooker Garlic Mashed Potatoes get cooked from start to finish in the slow cooker! Super creamy and fluffy!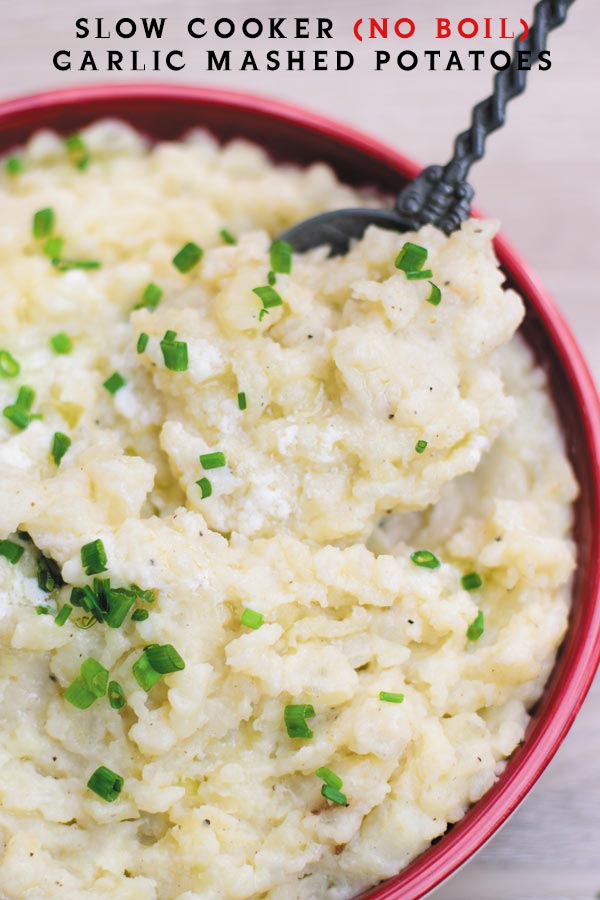 2 days away from thanksgiving! Are you prepared or still working on your list?! Lately with weather getting chilli, all I want to do is wake up late and take naps all day long. Seriously so much less work is getting done around here and thankfully I have my sturdy slow cooker which has been taking over almost all of my cooking these days! Few days back I tried making gingerbread muffins and I say "I tried making" because I tried them twice and everytime they turned out hard as a rock! Nothing like the cake like texture we get at bakeries!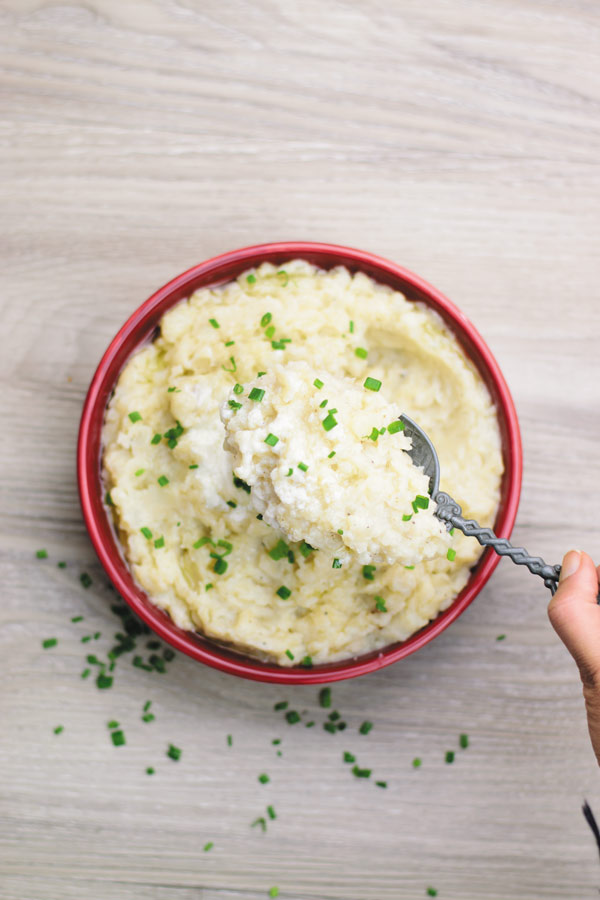 I feel like I have lost my baking gene! So basically I am ignoring baking big time these days because after that disaster I don't really have the energy to devote whole day to making some recipe that won't even be edible! Hoping to get my baking gene back soon! Until then me and my slow cooker are in a happy place!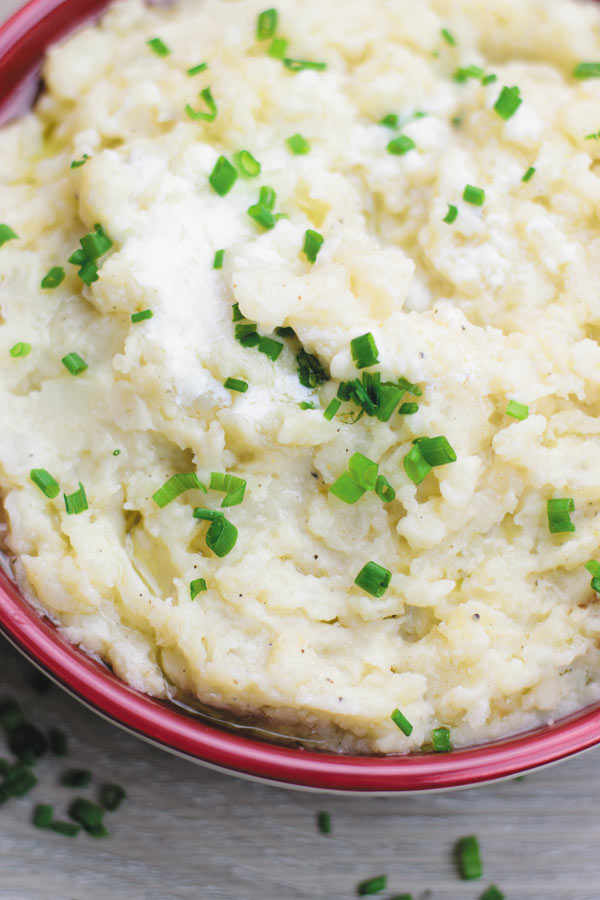 So in lieu of my slow cooker recipe bonanza, I have a super simple thanksgiving side which I am sure you all would want to make! I have noticed that mashed potatoes are found on almost all dinner tables but this year I thought why not free up some oven space and put my slow cooker to work instead! And you won't be disappointed at all with these soft, fluffy, buttery and creamy garlic mashed potatoes. So good eaten plain but even better when served as a meal along with some roasted vegetables (my favorite way to eat roast vegetables!) and these chicken cutlets (so crispy that we gobble these up in no time!).
So go ahead and give this a try! If you make these or any other recipe from our blog, do tag us by using#naivecookcooks on social media channels.
If you enjoyed this recipe, don't forget to FOLLOW me on INSTAGRAM||FACEBOOK||PINTEREST||TWITTER ||GOOGLE+ || BLOGLOVIN || YouTube

Slow Cooker Garlic Mashed Potatoes
Ingredients
Slow Cooker Garlic Mashed Potatoes:
2.5 pounds russet potatoes, peeled and cut in chunks
Salt to taste
1 cup water
3-4 cloves of garlic, peeled
½ cup milk (full fat)
6 tbsp heavy cream
2 tbsp sour cream
6 tbsp butter
Chopped chives for garnishing
Instructions
Slow Cooker Garlic Mashed Potatoes:
In your slow cooker (I used my 6 quart slow cooker), add chopped potatoes, salt, garlic and water. Cover and cook on high for 3 hours or until potatoes are soft.
Add milk, heavy cream, sour cream and butter and cover and cook for another 30 minutes on high.
Once done, using a potato masher mash until it reaches desired consistency. Taste and adjust salt and add black pepper.
Garnish with chives and serve!
Some more delicious SLOW COOKER recipes ->>