Simplest way to make Indian style Chicken Korma that tastes as good as authentic recipe yet so easy!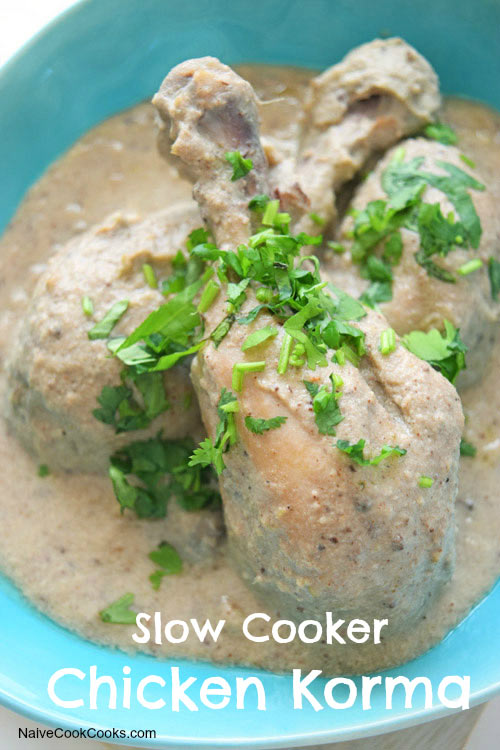 Love Indian Food? ✔
Love Curries? ✔
Scared of making them at home? ✔
Well if you feel the same way as I do about Indian food, I get you! Being an Indian, people expect me to love cooking Indian food all the time. But that's not always the case. As much as I love eating Indian food, sometimes making curries like these ? can be a bit intimidating for a person like me.
So I figured a simpler way to make curries and this is my FAVORITE ? way to cook CHICKEN KORMA. If you go to Indian restaurants, you might know about Chicken Korma. A korma is defined as a dish where meat or vegetables are cooked in a creamy sauce made using spices along with water, stock, and yogurt or cream added. It has a subtle flavor and unlike many Indian recipes, it's not overly spiced. It is a very delicate curry mild but with very rich fantastic flavors! A must to learn if you love Indian food.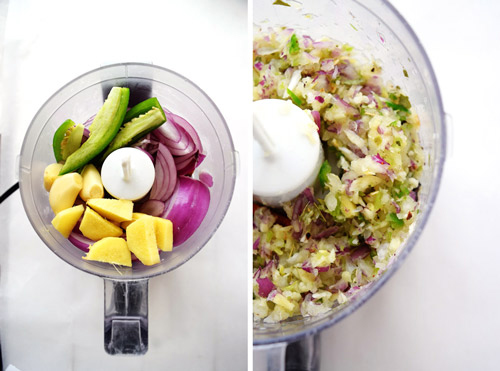 And now the FUN PART! I practiced it few times before coming to this version which doesn't involve lot of time and basically all you need is 3o MINS (yes you heard me right!!) to make a delicious, authentic or even better than restaurant CHICKEN KORMA at home.
So as you can see in above pictures, I start by blending a mix of onions, chili, ginger,garlic and dry spices until coarsely ground. Then I saute these in some oil and while they are sauteeing, I soak some cashews in hot water. Cashews are what will make this gravy thick and creamy!Then you simply blend everything that is the sauteed mix, cashews,yogurt,water in a high speed blender and you have a thick creamy sauce and that's it!!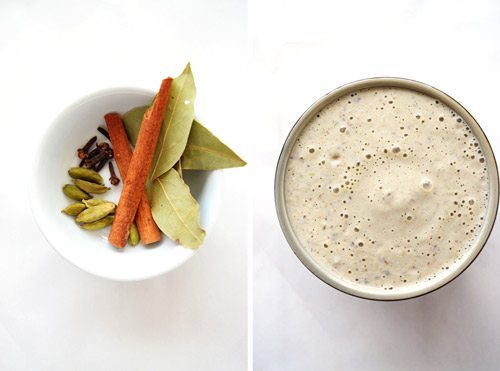 Ok Ok we got one more step and that's probably the most important. THROWING EVERYTHING IN SLOW COOKER!!!
Just throw the creamy sauce along with chicken in slow cooker and cook on high for good 4-5 hours! That's it, I promise! See yesterday it took me literally only 30 mins to do all this and it looks like you slaved yourself in kitchen all day long!? The meat gets cooked gently and it's so tender that it will fall of the bone. And the gravy! It's the best!! It turned out so good and leftovers are great for next day lunch/dinner!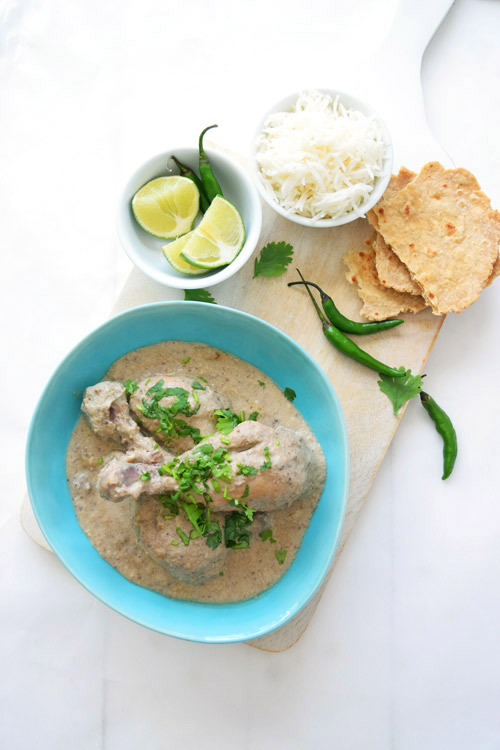 This will make you a cooking boss! ? ?
**For those of you who don't own a slow cooker yet but are planning on buying one : THIS is my favorite!
Follow along for a lot more delicious treats and life happenings on INSTAGRAM || FACEBOOK ||PINTEREST ||TWITTER ||GOOGLE+
Slow Cooker Chicken Korma
Ingredients
1 Cinnamon stick
6 cloves
8 green cardamom
4-5 small sized bay leaf (If using larger leaves, use less)
1 jalapeno or 4-5 green chilies or as per taste
1 red onion, chopped (medium-large size)
6 garlic cloves, peeled
1.5" ginger, skin peeled and chopped
½ tsp ghee or coconut oil or any other cooking oil
¾ cup cashews
½ cup yogurt (any kind will work - Greek, plain or low fat)
1 cup water
Salt to taste
5 Chicken Drumsticks, skin removed and cleaned
Instructions
In a food processor, add cinnamon, cloves, cardamom, bay leaves, jalapeno or green chili, onion, garlic and ginger and process until coarsely chopped.
Now heat ghee or oil in a pan and once warm, add this mix to it and cook it on medium-low heat for good 10-12 minutes.
Meanwhile soak cashes in hot water.
Clean chicken also.
Now blend everything that is above cooked mix, yogurt, water, drained cashews until smooth.
Add one more cup of water and add salt and adjust to taste.
Now add the sauce in your slow cooker. Place chicken drumsticks and cover with the sauce.
Cover and cook on HIGH for 4-5 hours or until cooked fully.
Serve with steamed rice.
** Disclaimer : This post contains affiliate links for this amazing "
Crock-Pot Premier Edition 5-Quart Slow Cooker"
More Slow Cooker Recipes: