Super soft and warm scones filled with Honeycrisp apple pieces!Fall is happening.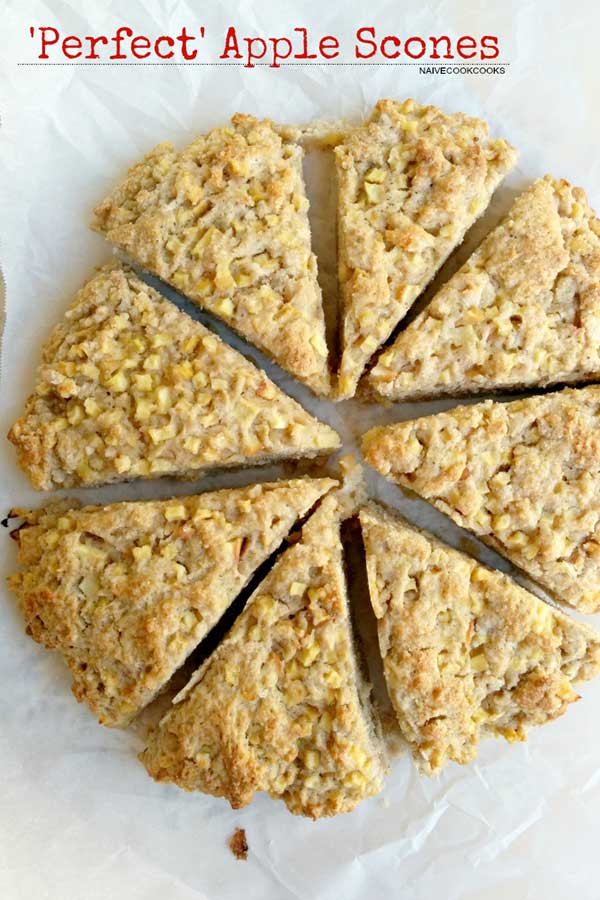 These scones.I won't be lying if I tell you that once I was done with taking pictures, we were left with just a slice of scone and that too in just under an hour.ONLY a SLICE! Today while driving, we realised that apple season is here and we are looking forward to again go apple picking this year like we did last year. Last year I went for the first time ever in a huge apple orchard and it was just so much fun. We were blessed to go apple picking last year with two of our closest friends and that made the experience way more fun. Lots of talking, trying out every apple variety and clicking tons of pictures!! The sad part being that my laptop died that month and with it we lost all those pics too!! That made me realize that backing up your laptop is a must!
 So, these apple scones remind me of fall. Packed with fresh honey crisp apples and lots of cinnamon, nutmeg and spices, they make your house smell just wonderful.
While typing this post sitting in a corner at the airport, I just realized that I can make so many more versions of these scones now all during cold weather months! Have you ever felt that sometimes the time you get before your boarding starts actually helps you to de-stress! I always try to reach little early so I can work on my pending stuff and may be chill a little bit.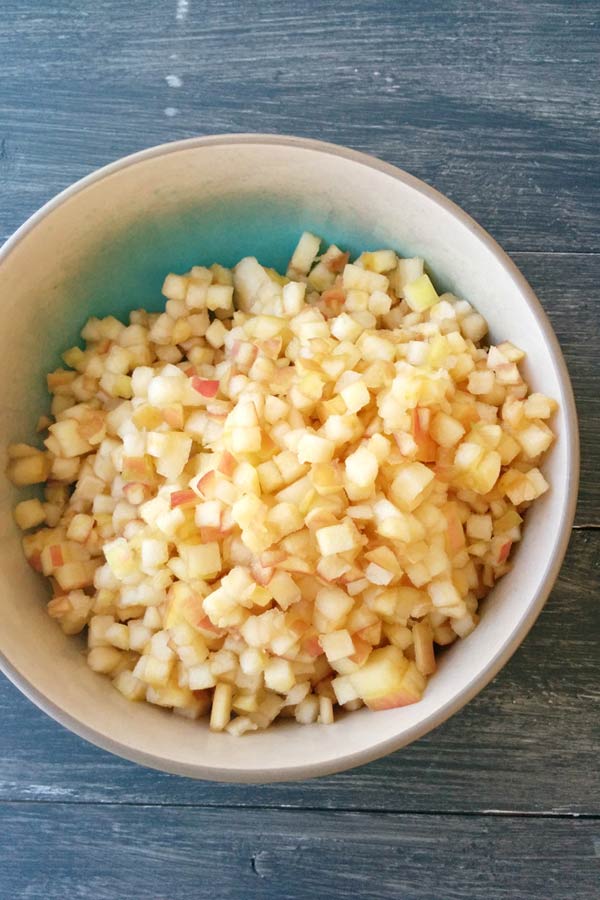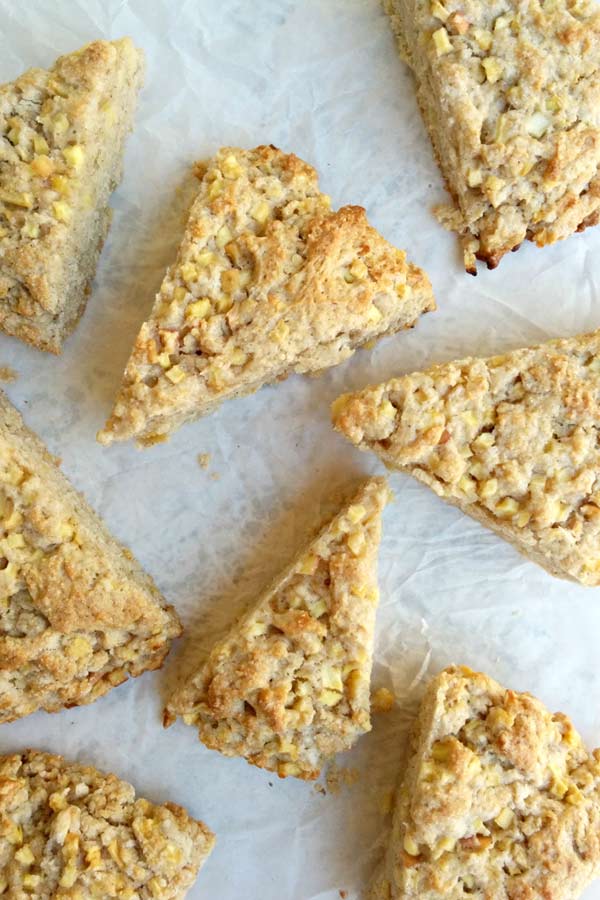 So these apple scones, I want you to make them like NOW I may sound little bossy but seriously you need to experience these flavors in your mouth!
P.S I have something to ask you guys. When you open my blog in your browser, do you guys see the pics covering the sidebar?? Please please let me know. I will really appreciate your help.

Perfect Apple Scones
Super soft and warm scones filled with Honeycrisp apple pieces!Fall is happening.
Ingredients
2 cups all purpose flour
½ cup granulated sugar (I used cane sugar)
2.5 tsp baking powder
1.5 tsp cinnamon powder
1 tsp apple pie spice (If you don't have apple pie spice, you can add a total 1tsp mix of cinnamon, nutmeg and all spice)
½ tsp salt
½ Cup unsalted butter, frozen and grated on a grater (I used a box grater)
½ cup full fat coconut milk or heavy cream
1 large egg
1 tsp vanilla extract
1+3/4 cup packed finely chopped Honeycrisp apple (I used 1 large apple)
Coarse sugar for sprinkling on top before baking
Instructions
Preheat oven to 400F.
Adjust baking rack to the middle position. Line a baking tray with parchment paper or silicone mat and keep aside.
In a bowl, add flour, sugar, baking powder, cinnamon, apple pie spice and salt. Grate the frozen unsalted butter on a box grater and add it in the stirred flour mixture. Mix it using your hands or pastry cutter until it resembles a coarse meal. Set aside.
In another small bowl, add coconut milk, egg and vanilla extract. Stir it until it gets smooth. Add it to the flour mix and using a rubber spatula move it around very very gently until all the flour gets moist. Do not over work the dough or you will get hard scones!!
Slowly add apple pieces and using spatula just bring it all together so apple gets evenly distributed but with minimum stirring of the dough. Transfer the dough mix to the lined baking sheet (Don't panic as it wont look like a proper dough as we are not mixing it too much). Using your hand pat it down into an 8" circle and using a sharp knife cut in 8 slices. If you feel knife is getting stuck, you can coat the knife with all purpose flour everytime you cut in the dough.
Sprinkle with coarse sugar.
Bake in a preheated oven for 22-25 minutes until it gets golden and inside gets cooked. Once out of the oven let it cool.
Notes
Basic dough recipe taken from my 'Cherry Scone' Recipe on blog.
More Fall Dessert Recipes: