All natural, preservative free, 3-ingredients only delicious Homemade Strawberry Fruit Roll Ups! They won't even last a day!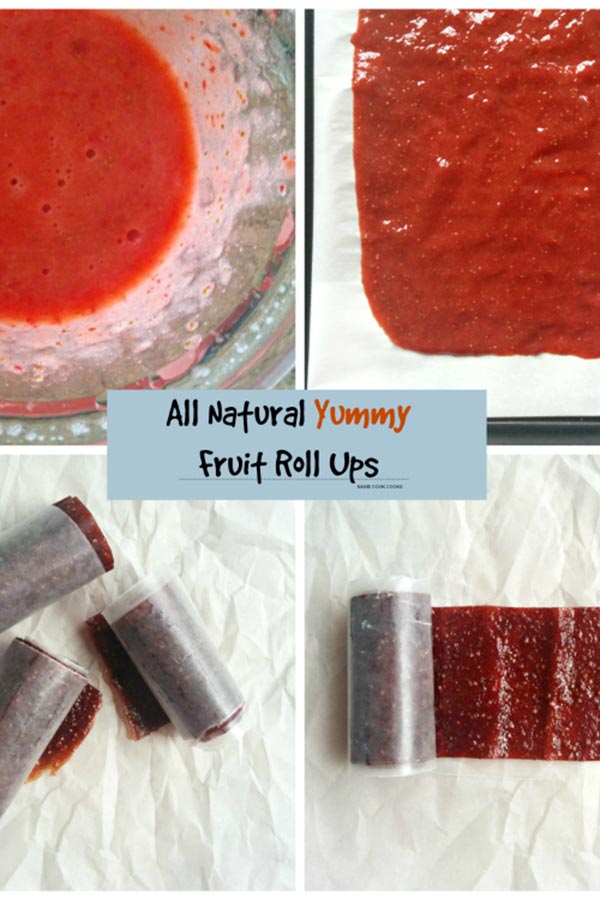 Last two months have been crazy around here, attending to family emergencies and what not!! I am seriously in mood for some serious vacation time but don't see it coming anytime soon.Life.Unfair. Do you believe in making lists? I am a big time list maker and lately my lists of things to do has been growing at a crazy speed. I have loads of things unfinished and it's been driving me crazy and it's almost fall.
Supermarkets are packed with all sorts of fall goodies and can you believe if I tell you that in one particular very famous supermarket "THERE WAS NO PUMPKIN PUREE" on shelves. Life, I tell you. Anyways with all the hustle bustle going on in my life right now, I made these and these are nowhere close to that market stuff we all grew eating. All natural fruit roll ups is the stuff!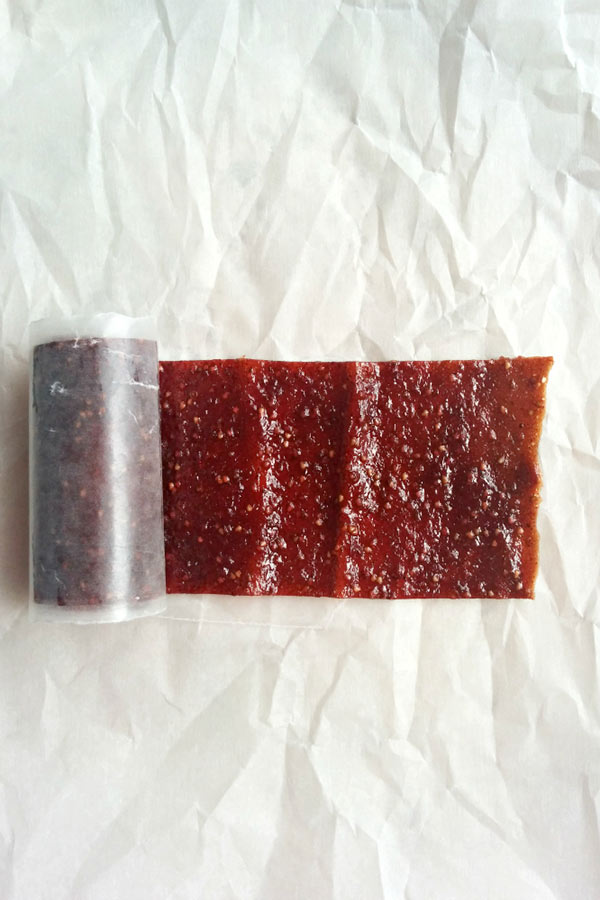 Made from only 3-INGREDIENTS, these are the best fruit roll ups I have ever had and I am not going back anytime soon to the package version! These are super easy to whip up as well. 30 minutes max hands on time and after that put them in oven and forget about them for 3-4 hours.The only problem : They don't even last an hour! These are so good!So what are you waiting for. Get cooking!
All Natural Fruit Roll Ups
All natural, preservative free, 3-ingredients only delicious home-made fruit roll ups! They won't even last a day!
Ingredients
1 pound fresh strawberries, cleaned and chopped
3 Tbsp pure cane sugar or any sweetener you fancy
1 tsp cinnamon powder
Instructions
Blend strawberries until smooth. At this stage if you don't like seeds in your roll ups, you can use a sieve and strain the blended strawberry puree. I don't mind the seeds so I kept them as it is. Transfer puree along with sugar and cinnamon to a pot. Cook stirring frequently until it gets thick about 20-25 minutes.
Preheat oven to 170F.
Transfer the cooked puree to a parchment paper lined baking sheet and using an offset spatula or back of a spoon, spread it evenly as even as possible. Make sure it's not super thin at places as it will become brittle before other parts get cooked. Learnt the hard way!
I like spreading it to ⅛"thickness if possible. Bake for 3-4 hours until dry to touch.
Let it cook overnight or for goof 5-6 hours. Cut using a pizza cutter and wrap in a parchment paper. Your homemade all natural, preservative free fruit roll ups are ready to eat!
Notes
These are addicting!!
More Snack Recipes: