Turn Classic Apple Pie into Apple Pie Chimichangas drizzled with dreamy Caramel Sauce.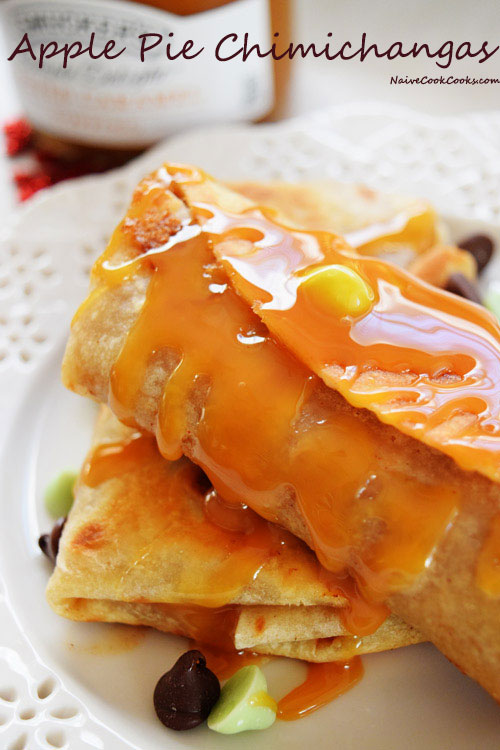 Remember my Mexican Food Coma from THIS? Well then let's continue it with one more Mexican inspired recipe for your sweet tooth! As I mentioned last time, Mexican food to be one of our favorite cuisines, I decided to turn classic apple pie to chimichangas.
Chimichanga is a deep fried pastry usually flour tortillas filled with vegetables or meat. Today I decided to turn them into something sweet and let me warn you, these are addictive! I used flour tortillas and filled them with apple filling from my Caramel Apple Pies and cooked them in butter and these hot crispy pockets get drizzled with caramel sauce.  Usually I like to make my own caramel sauce but when running short on time, I like to go for my favorite Smucker's toppings.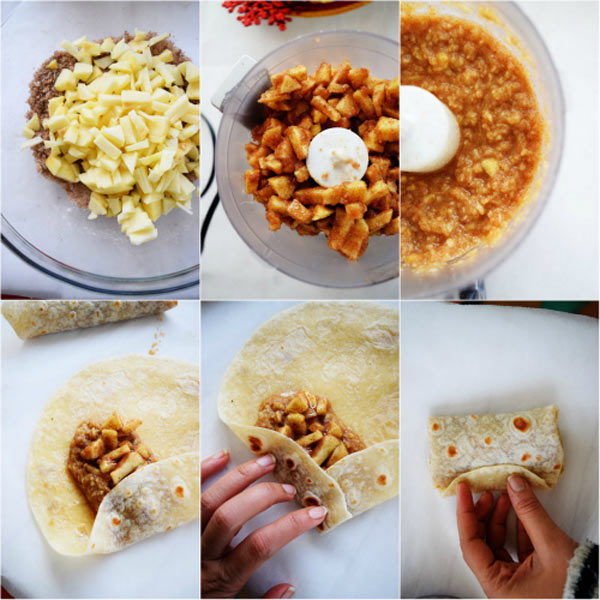 With Holiday mad rush, I find it easier to sometimes buy ready made toppings like these for my desserts which makes entertaining less stressful! And as I have mentioned hundreds of times before, Target is my go to place every time! I actually just look for excuses to go to Target and during this time of the year, I love all the holiday stuff they carry!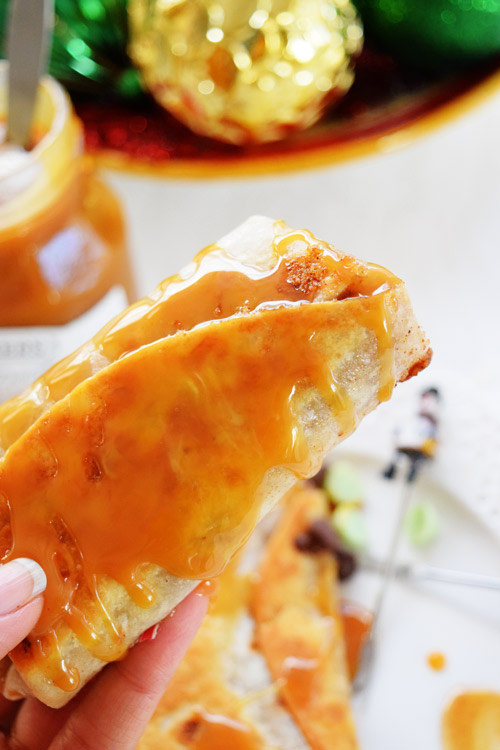 I suggest consuming them immediately when they are straight out of the pan, hot & crispy and drizzled with caramel sauce. You can also serve them with some vanilla ice cream! Your guests will be so impressed.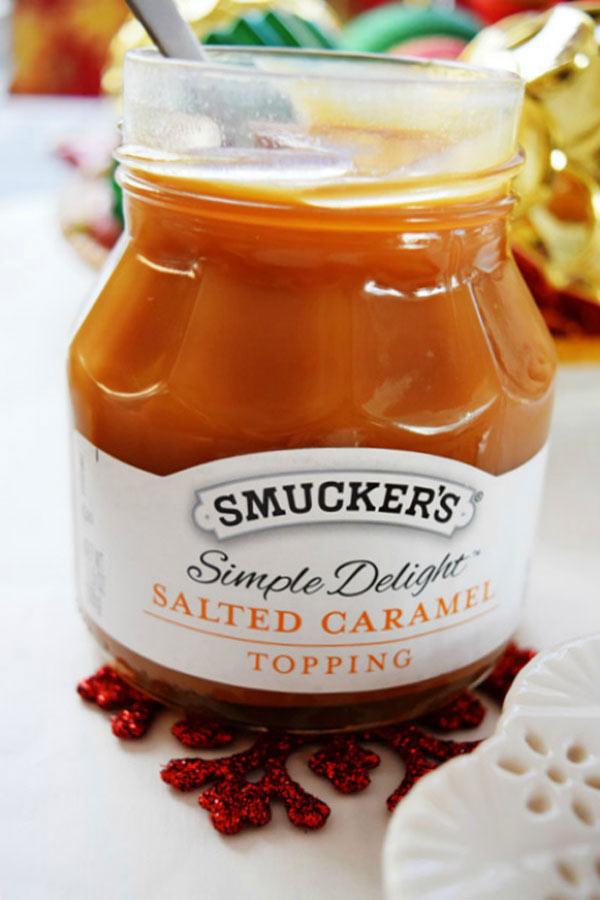 Follow along for a lot more delicious treats and life happenings on INSTAGRAM || FACEBOOK ||PINTEREST ||TWITTER ||GOOGLE+
Apple Pie Chimichangas
Ingredients
Filling
1 cup sugar
½ cup brown sugar
4 tbsp all purpose flour
2 tbsp fresh lemon juice
4 tsp grated lemon peel
¼ tsp ground nutmeg or in place you can use 1 tsp apple pie spice
2 - 3 tsp cinnamon powder
I used 4 huge apples, peeled, quartered, cored and chopped
10 Flour Tortillas, burrito size
Butter for cooking
Smucker's Salted Caramel Topping
Instructions
For filling
Mix first 7 ingredients in a large bowl. Add apples and toss to combine.
Pulse half of this apple spice mix in a food processor until you have a coarse puree. Keep it aside.
Assembly :
Spoon 1-2 tbsp of coarse apple pie puree in the center of it and top it with 1-2 tbsp of whole apple pie filling. Then as you can see in pictures, close it tightly and repeat with the remaining.
Now melt some butter in a pan and cook these few at a time on low-medium heat until golden and crispy. Flip and repeat.
Serve immediately drizzled with caramel sauce!
Craving more Sweets ?