Made with just 5 ingredients, these are perfect make ahead breakfast pops with oats, peanut butter & banana.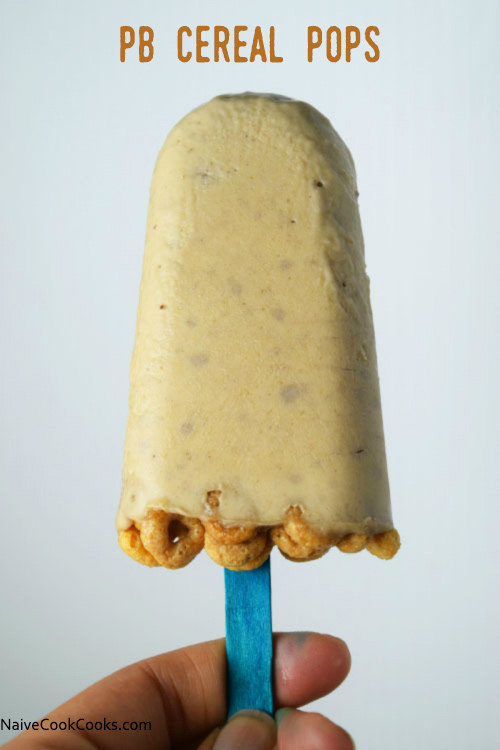 We need to talk about these!
What are your thoughts about breakfast? Are you a savory breakfast person or a sweet or may be both? I love eating sweet breakfasts but Jerry is more into savory breakfasts so more than I will like to admit, we end up eating savory breakfasts! Most of the time I feel it's a hassle to prepare 2 different breakfasts and that's why mostly it's savory but these POPS are here for good and here to stay in my breakfast routine for sometime now!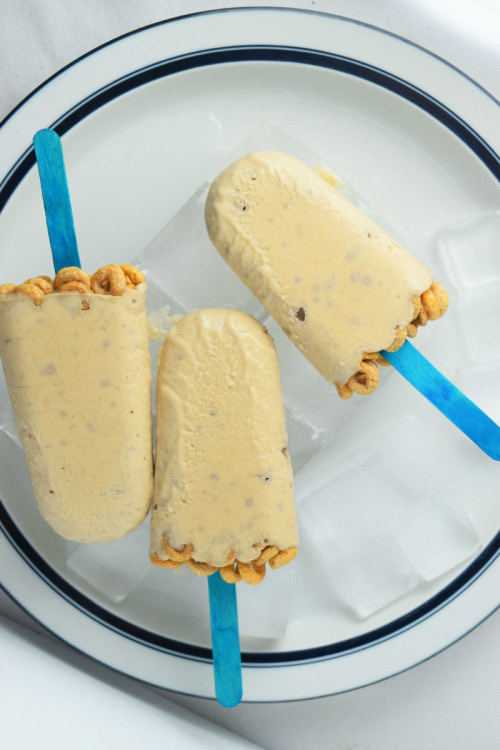 I created these popsicles for PB&Company's Pin-A-Pop Summer Sweepstakes where we were provided with peanut butters of our choice to create easy & delicious popsicles. 20 recipes were selected out of which this was one! Yipee and tomorrow the recipes will be up on their facebook page and you can pin it as many times as you want and that will give you a chance to win a year's supply of peanut butter in addition to $500!! Isn't it great?!!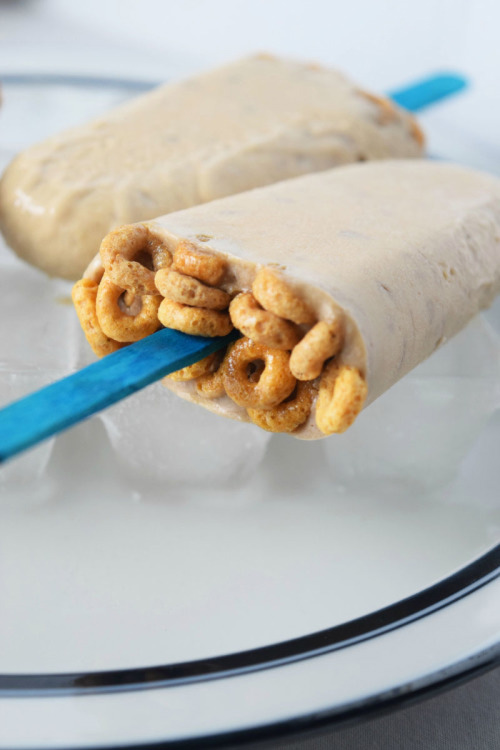 And the more you pin my recipe, I also get a chance to win!! So it's a win win for both of us so get on the game and start pinning!!

PB Cereal Pops
Creamy & healthy, made with just 5 ingredients, these pops are sure to win your taste buds!
Ingredients
4 Tbsp peanut butter
2.5 ripe banana
¼ cup heavy cream
¼ cup oats
Cheerios to stick on the bottom side of pops.
Instructions
In a high speed blender, blend peanut butter,banana, heavy cream & oats until smooth. Taste and adjust as per you taste.
Fill them in popsicle molds and let them sit in freezer for an hour. Now insert the popsicle sticks in the center and add cheerios at the bottom so they stick. Freeze for another 6-8 hours or overnight.
EAT!
Moe Breakfast Recipes: