Make ahead freezer smoothie packets that you can be made for the whole week in under 30 minutes! This makes everyday breakfast a lot healthier & quicker!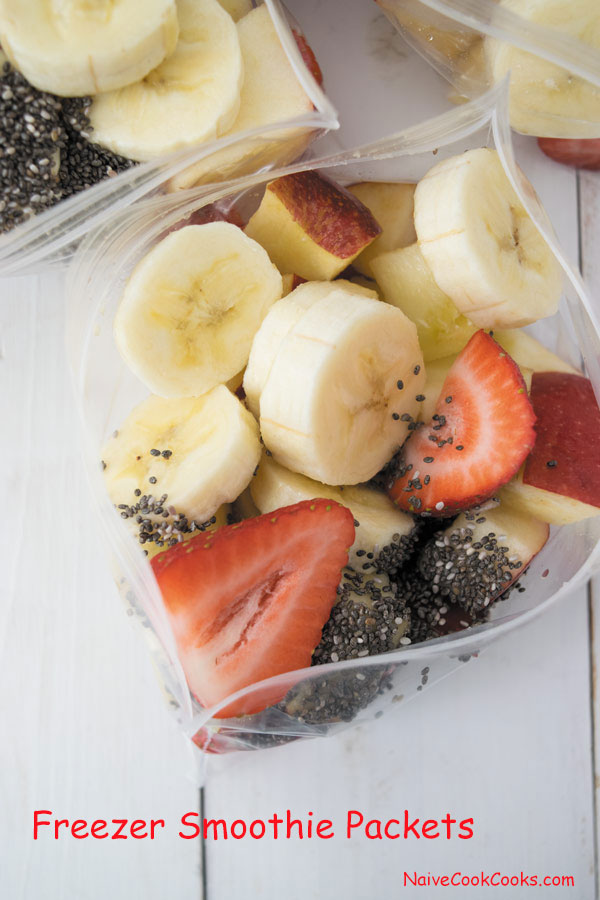 Once weekend ends, life becomes super hectic but these days I have been doing a little something extra on the weekends that is not only making mornings so much easier but also much healthier. Instead of running first thing to grab a coffee and paying a stupid amount for a cup of coffee, I grab one of these. All I do is throw a packet of fruit smoothie ingredients, add some yogurt and water and blend. That's all it takes to my 2 minutes morning smoothies and they are super delicious, packed with lots of fiber that keeps you full until lunch time.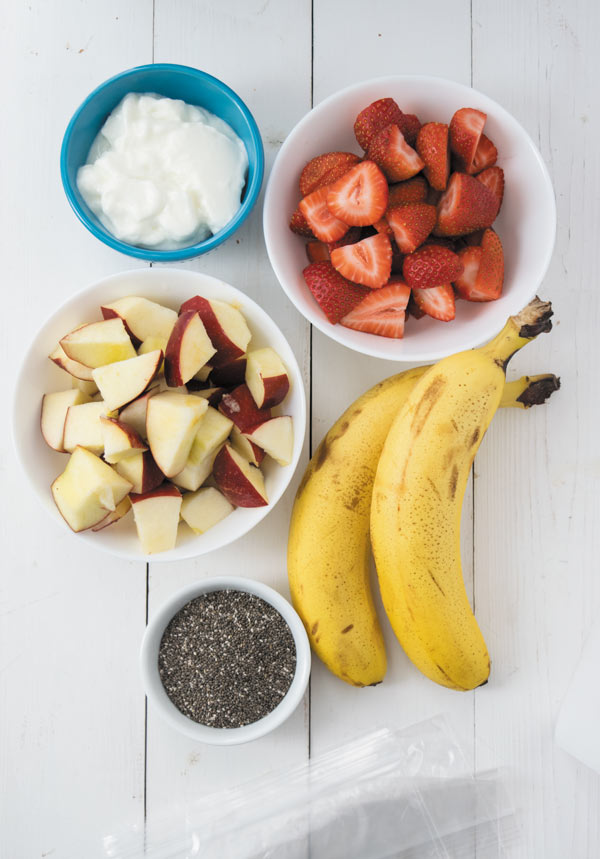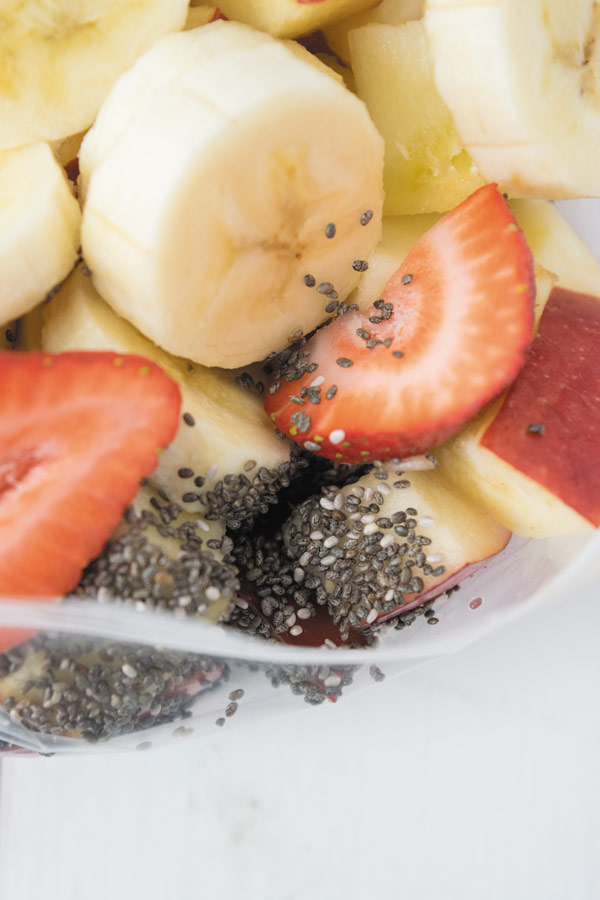 We went to attend a family event and now sitting at the airport waiting for our flight, all I can think of is these chilled smoothies I can drink once back home! These are so good and totally customizable. Just switch with your favorite fruits or vegetables.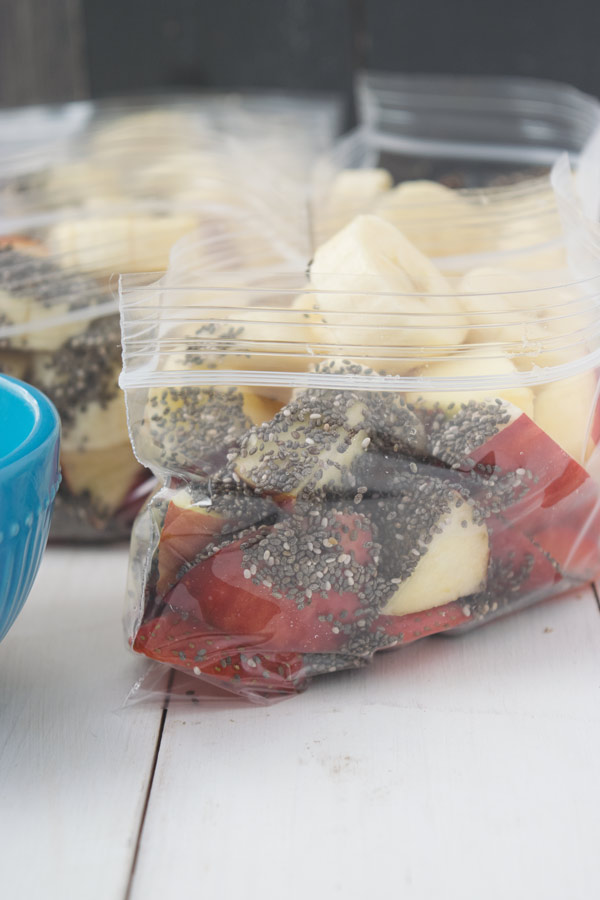 Enjoy these for a quick easy and totally yummilicious breakfast tomorrow!

Freezer Smoothie Packets
Ingredients
5 bananas, peeled and sliced
1 pound strawberries, cleaned and chopped
2 apples, chopped
1.5 cups yogurt or as per taste
Honey as per taste
Cold water to make smoothies as thick/thin you want
5 tbsp chia seeds (or flaxseeds ) (optional but delicious)
Instructions
I get all the ingredients ready and fill 5 zip lock bags with equal amount of bananas, apples, strawberries, chia seeds. I close them tightly and freeze them.
Then whenever I need, I take out one packet from freezer, empty it in a high speed blender, add ¼ cup or so of yogurt, some cold water and honey and blend until smooth.

Some MORE delicious things to drink ->>