PB Cereal Pops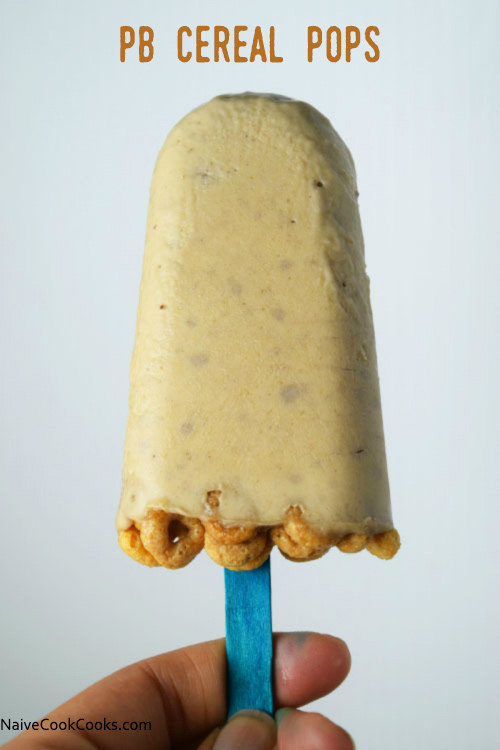 4 Tbsp peanut butter
2.5 ripe banana
¼ cup heavy cream
¼ cup oats
Cheerios to stick on the bottom side of pops.
In a high speed blender, blend peanut butter,banana, heavy cream & oats until smooth. Taste and adjust as per you taste.
Fill them in popsicle molds and let them sit in freezer for an hour. Now insert the popsicle sticks in the center and add cheerios at the bottom so they stick. Freeze for another 6-8 hours or overnight.
EAT!