These Delicious NO BAKE M&M Protein Balls are perfect for a healthy snack!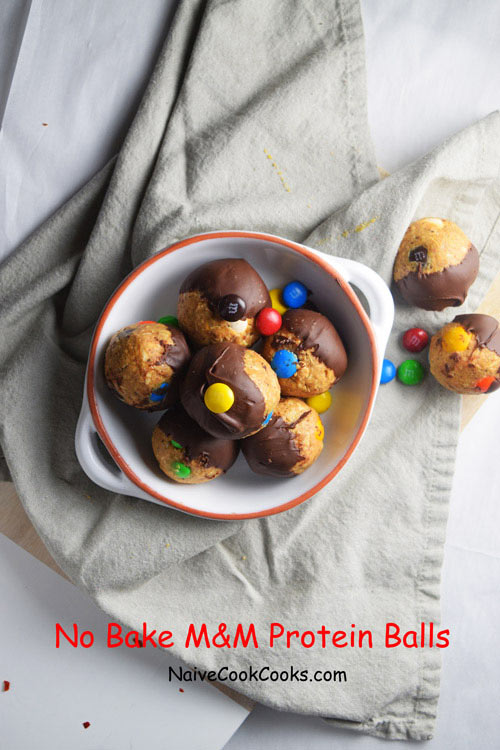 First official recipe of 2016! Have you already started your your New Years resolutions? Or were you also waiting until the first day of the week because well everybody deserves first weekend of New Years off! Whichever category you belong to, these No Bake M&M Protein Balls are super delicious, takes just few simple ingredients and under 30 mins to make!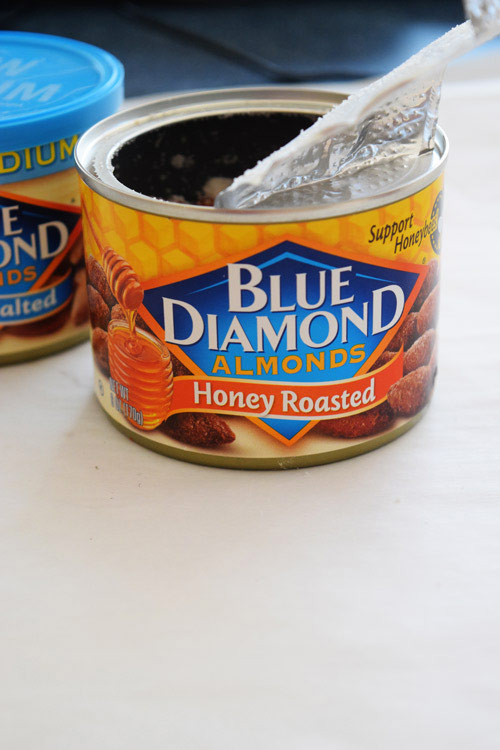 I love eating snacks more than main meals and always look forward to snacking. So this year I am planning on keeping more healthy snacks around and starting with these delicious bites. These have peanut butter, oats flour, M&M, chia/flax seeds and my latest addiction Blue Diamond Honey Roasted Almonds! These almonds are divine. Coated in white flaky honey coating, they are something I have never ever eaten before and I can easily finish off a small box all by myself.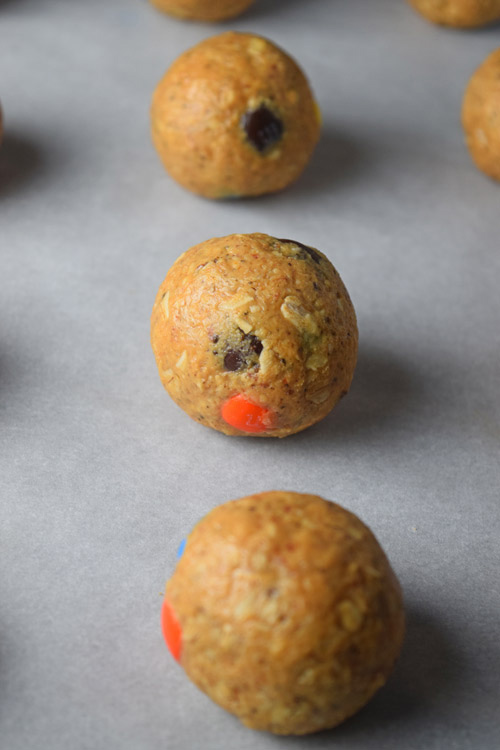 So, make these & you will be on your way to Healthy New Year!
This post is sponsored by Blue Diamond Almonds. Thanks for supporting the brands that make this space possible!
Follow along for a lot more delicious treats and life happenings on INSTAGRAM || FACEBOOK ||PINTEREST ||TWITTER ||GOOGLE+
No Bake M&M Protein Balls
Ingredients
1 cup peanut butter
¼ cup Blue Diamond Honey Roasted Almonds, crushed
2 tbsp chia seeds, powder
1.5 cup oats, powder
1 tsp vanilla extract
½ cup M&M
Chocolate for dipping
Instructions
Mix all the ingredients in a bowl until it all comes together. Roll it into balls and freeze. After about half an hour, dip in melted chocolate and store in refrigerator.
More Dessert Recipes:
https://www.naivecookcooks.com/pb-cereal-pops/
https://www.naivecookcooks.com/caramel-apple-pie/