Gulab Jamun inside cupcakes!! Best cupcakes for the festive season!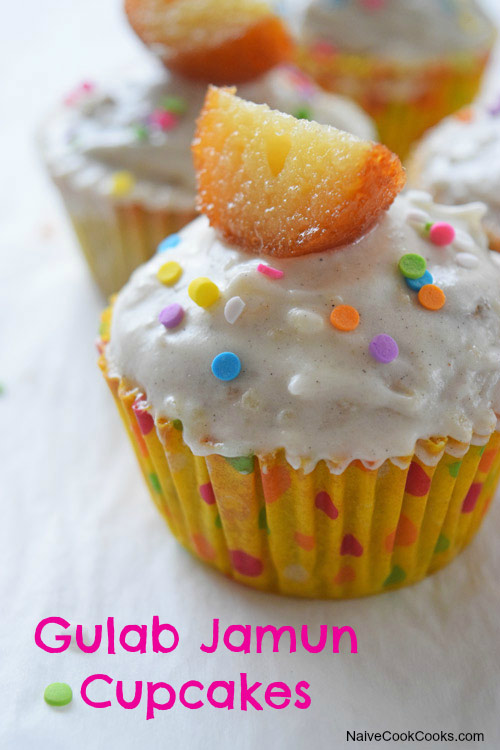 Love Indian Food? Love desserts? How about Gulab Jamun? May be Cardamom cupcakes?
If you said yes to all these, then think about gulab jamun + cupcakes. I know sounds different, right?! But it turned out so delicious.
I had this idea in my head for quite a while but for one or another reason I never tried these. But Diwali (festival of lights) is only few days away and it being holiday season, I decided to go ahead with the idea in my head. I went with a simple cupcake recipe from my Vanilla cupcakes but instead of vanilla added a good amount of cardamom powder and then added chopped gulab jamun pieces in the batter. So good, it's like eating a giant gulab jamun but more cakey. And to top it off I decided to make a cardamom and vanilla buttercream frosting and yes more gulab jamuns because well why not?!
I have always enjoyed celebrating Diwali back home in India but since I moved to US, it's not the same. But this year I am planning on dressing up in traditional clothes, making Diwali sweets, lighting our place and spending time with loved ones.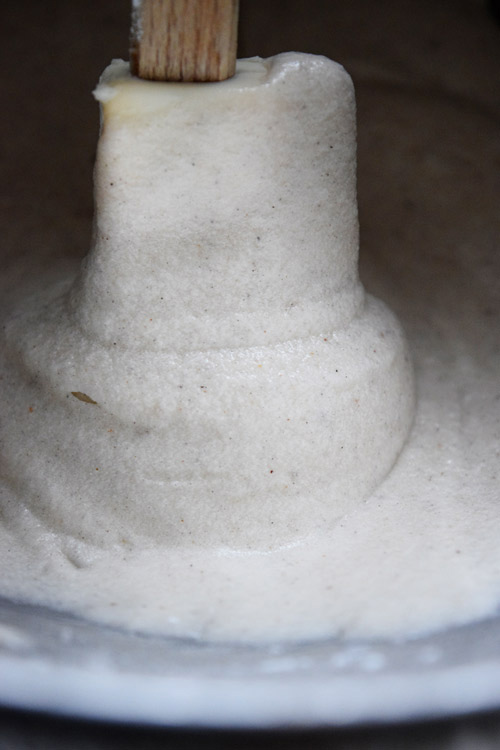 November & December are the best time of the year and with my favorite festivals/holidays around, time passes by so quickly! On top I am spending few days in my most favorite place Chicago for BlogherFood Conference and by the time this post goes live, I would be having brunch in windy city!?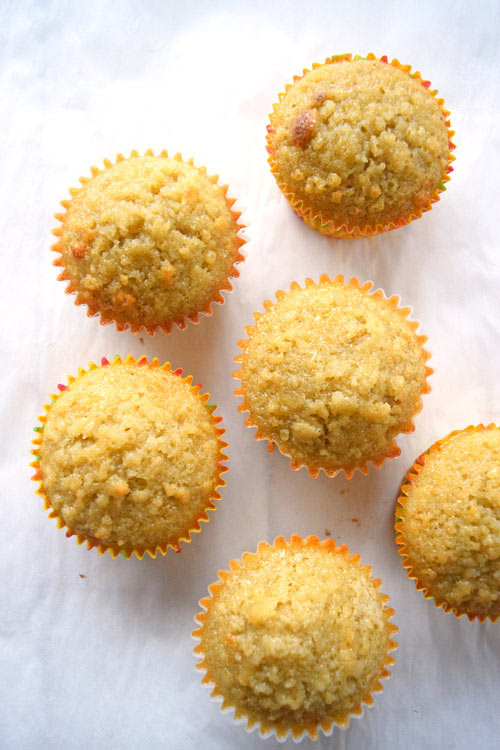 This is my first time ever attending and I have mixed feelings. I am excited to finally be able to meet so many of my virtual friends with whom I connected via this amazing thing called blogging!
So well while I am travelling, I would really like you to give these a try because well these are the best fusion dessert I have made in a while and all the flavors are spot on!
If you are like me and always order Gulab Jamun at your favorite Indian restaurant, then these will blow your mind. I like to make things simple and buy good quality ready made gulab jamuns from Indian grocery store. Look for them in the refrigerator section near other sweets. Try to got those instead of the ones in snacks isle. Now if you are really motivated, you can totally make gulab jamuns from scratch but I would suggest taking shortcut so you can enjoy holiday season with your loved ones rather than spending all your time in kitchen!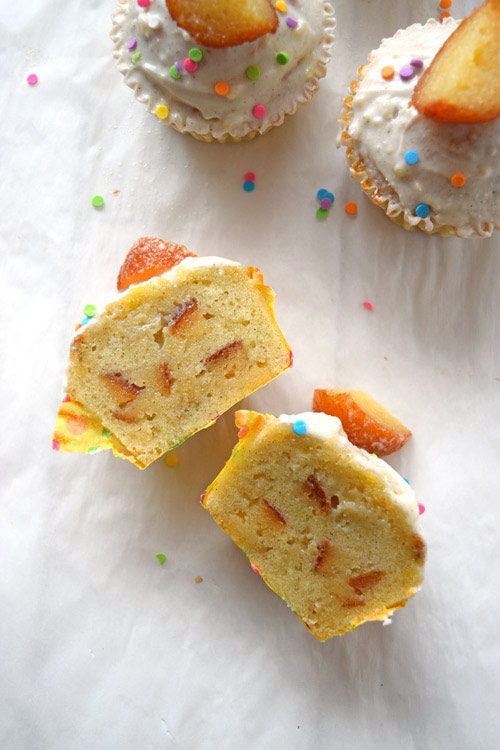 So go make these!!
Follow along for a lot more delicious treats and life happenings on INSTAGRAM || FACEBOOK ||PINTEREST ||TWITTER ||GOOGLE+
Gulab Jamun Cupcakes
Ingredients
(1/2 + ⅓) cups All Purpose Flour
¼ tsp baking powder
⅛ tsp baking soda
¼ tsp salt
4 tbsp unsalted butter, melted
12 tbsp granulated white sugar
1 tbsp oil
2 whole eggs
2 Tbsp yogurt(I used low fat but you can even use full fat)
6 tbsp milk (I used 2% but you can even use 1% or full fat)
1.5 tsp cardamom powder
4 Gulab Jamuns for adding in the batter
Cardamom Buttercream
1 stick room temperature unsalted butter
2 cups confectioners sugar (white powdered sugar)
2 tsp vanilla extract
2 tsp cardamom powder or as per taste
2-3 tbsp milk (start with 2 tbsp and proceed if you want a thinner frosting)
Instructions
Preheat oven to 350F.
In the bowl of your stand mixer or large bowl if doing by hand, add melted butter along with sugar,oil. Stir it until combined.
Add eggs, yogurt, milk,cardamom powder and mix it all together until smooth.
To it add flour,baking powder, baking soda & salt and mix until its all evenly mixed.
Now line cupcake baking tray with cupcake liners and fill them up with the batter upto ⅔ full. now chop gulab jamuns in small pieces and add about chopped pieces from half gulab jamun in each cupcake and stir.
Bake at 350F for about 18 - 22 mins or until a toothpick inserted inside a cupcake comes out clean.
Let them cool in baking tray for few mins and then transfer them to a wire rack to cool further.
Cardamom Butter Cream frosting:
While cupcakes are baking, start making buttercream frosting.
Clean the same bowl which we used for batter and after it is clean & dried, add butter and cream it for 5 mins.
To it add sugar, vanilla extract, cardamom & milk and mix until it gets soft & fluffy.
Top each cupcake with good amount of buttercream and enjoy!! You can even garnish with a small piece of gulab jamun!!
More Indian Desserts:
https://www.naivecookcooks.com/4-ingredient-coconut-ladoo/