Easy Spicy Peanut Sauce Noodles made with loads of veggies! Dinner at it's best!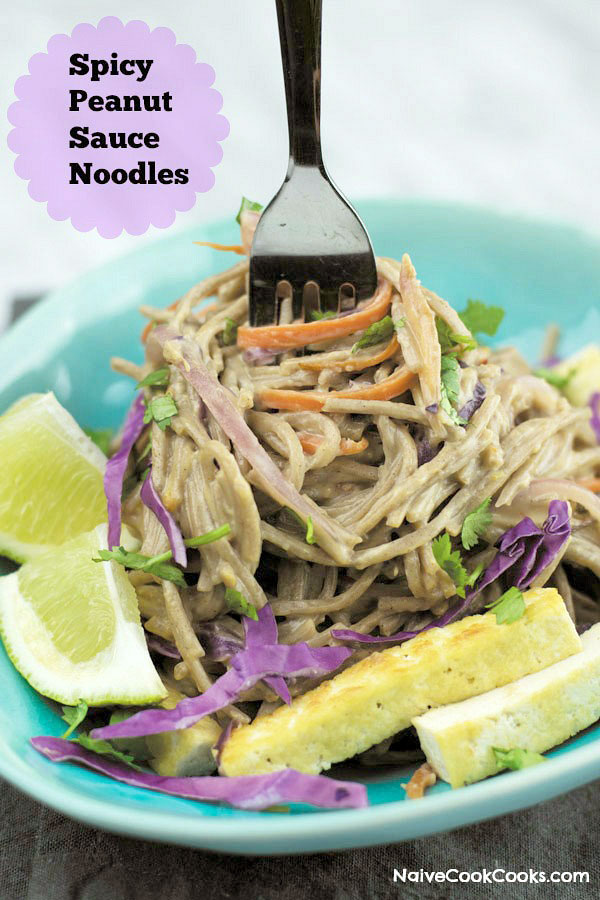 I found another simple dinner for weeknight meals and in one week we have already made this twice. We both were always never a fan of peanut sauce based savory recipes but after these noodles, we are changed. Creamy , spicy with a slight sweetness & nuttiness from peanut butter along with crunchy vegetables and soft tofu, this dish is as amazing as a simple noodle dish can get!
Sometimes simple meals are the ones that we end up making over & over and this has been one of our favorite since we made it first last week. It tastes equally good with veggies & tofu as it tastes with chicken. My favorite way to enjoy these is fresh out of the pan with some hot sauce because well for me spice is LIFE!!
Today while on our morning walk we were discussing how in some parts it's really summer while we were experiencing snow and bone chilling winds! Yes it's been cold here lately and right now I am sitting bundled up with my socks on and cozy warm clothes and enjoying my 4th cup of coffee for the day. I know my coffee addiction is out of control but with all the work life load, I just can't survive without it! Can you?!
So go ahead make yourself a warm bowl of this & you will find yourself making this again & again!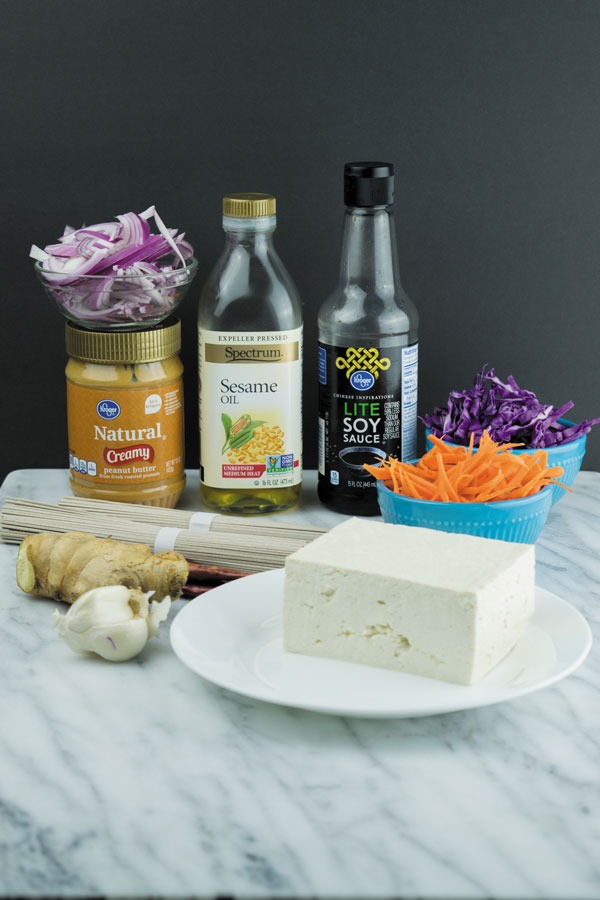 A very simple list of ingredients. You can swap whatever vegetables & protein you have at hand.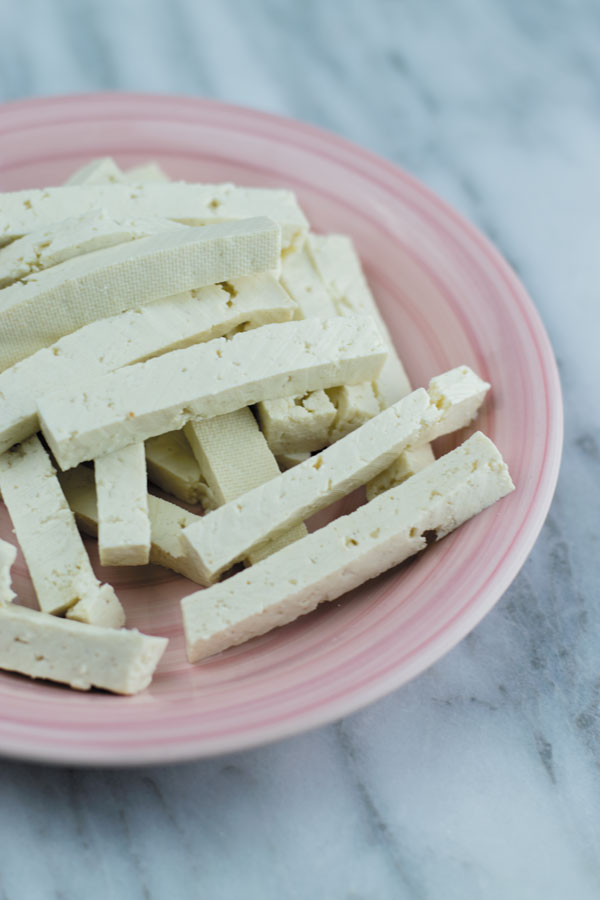 I start by putting my water to boil in my kettle. It's my favorite gadget & if you want to know more about my favorite gadgets, READ HERE. While water boils for noodles, I wash & cut tofu. Heat a skillet with a drop of oil and once hot lay the tofu pieces on it.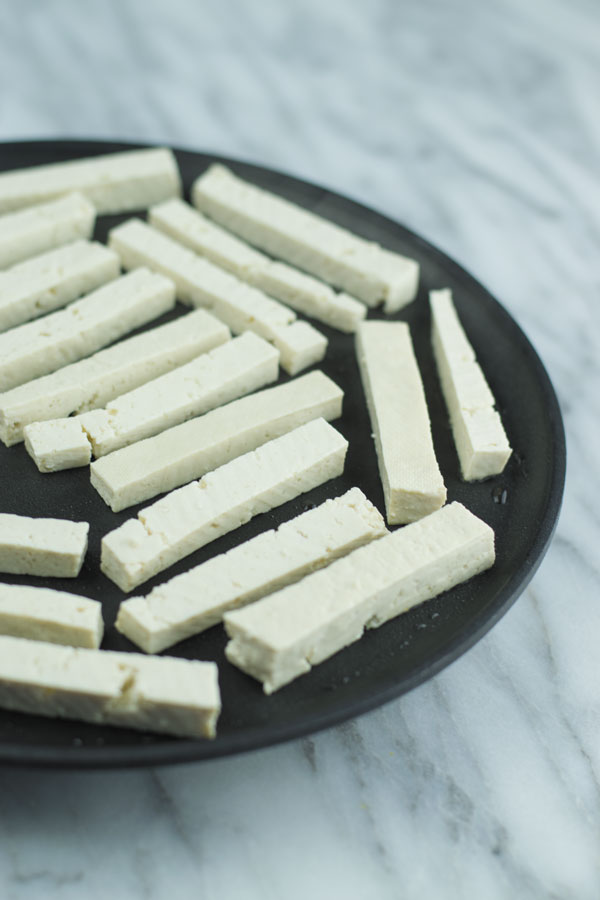 Let tofu cook without disturbing and after 10-12 minutes of cooking on medium-high heat, flip and repeat. Once done keep it aside.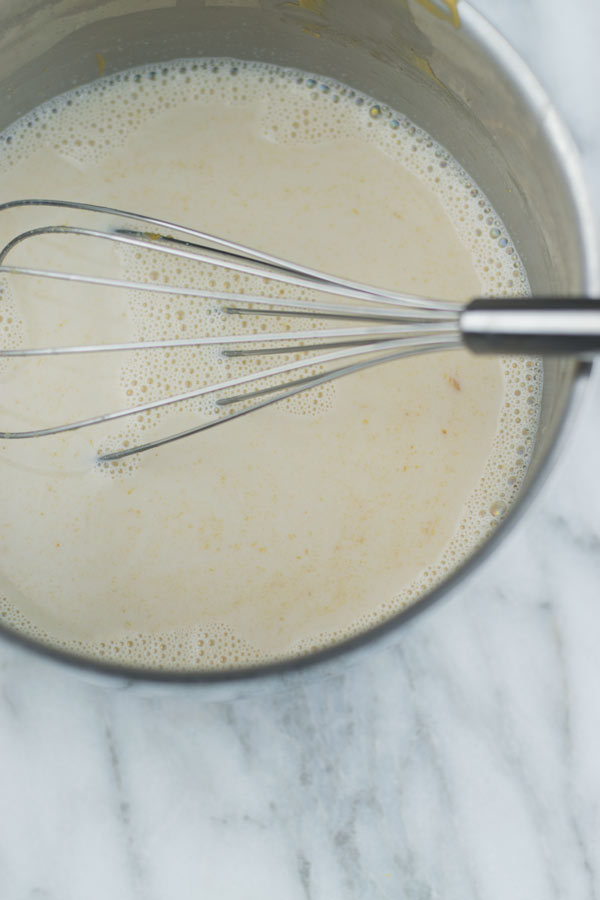 Now get to making the sauce. It's super easy & so delicious. First time I ate almost a good amount while taste testing.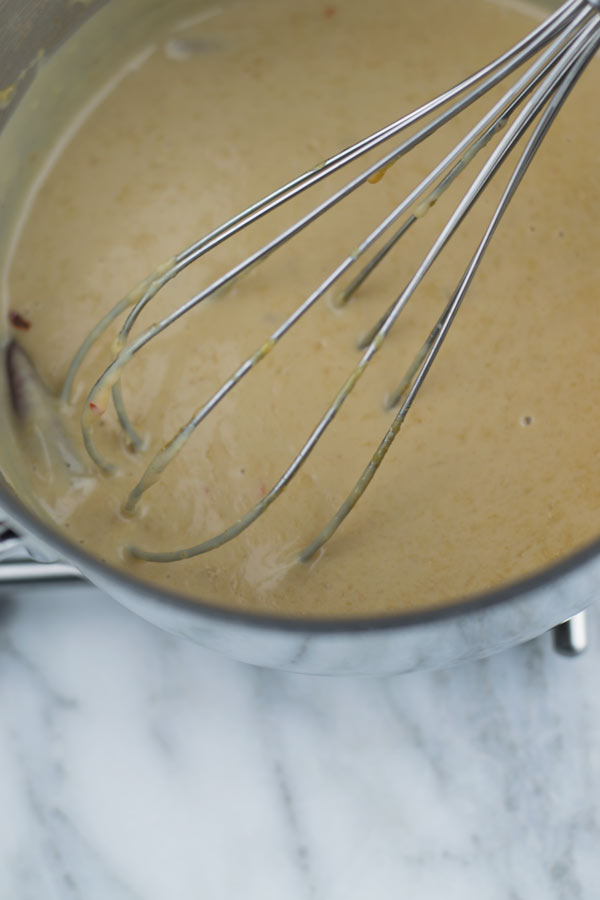 First ginger, garlic and dry red chili is added in hot oil. Saute & then add peanut butter and saute for a minute or two. Then the rest of the ingredients are added and sauce is cooked while continuously whisking until it starts to thicken.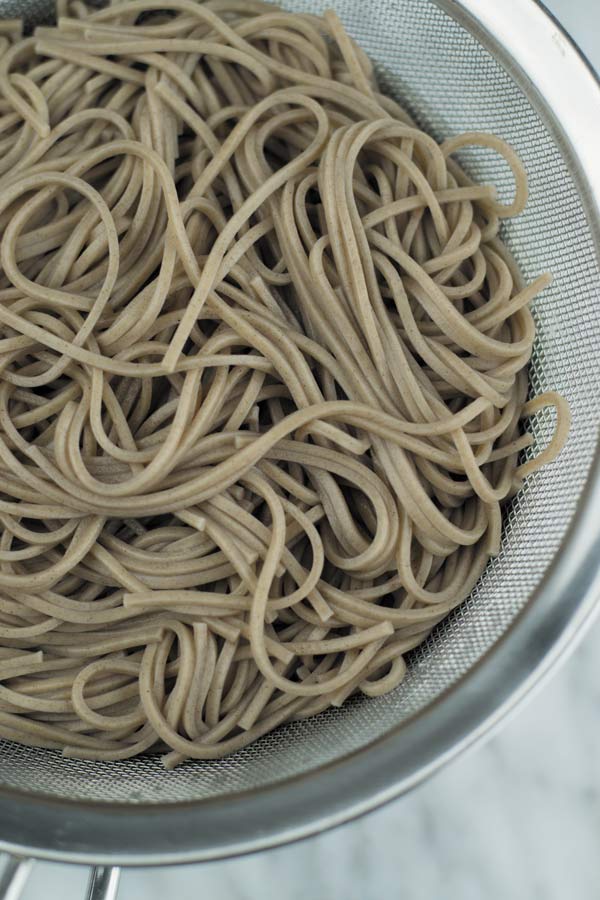 Meanwhile I cook soba noodles as per package directions.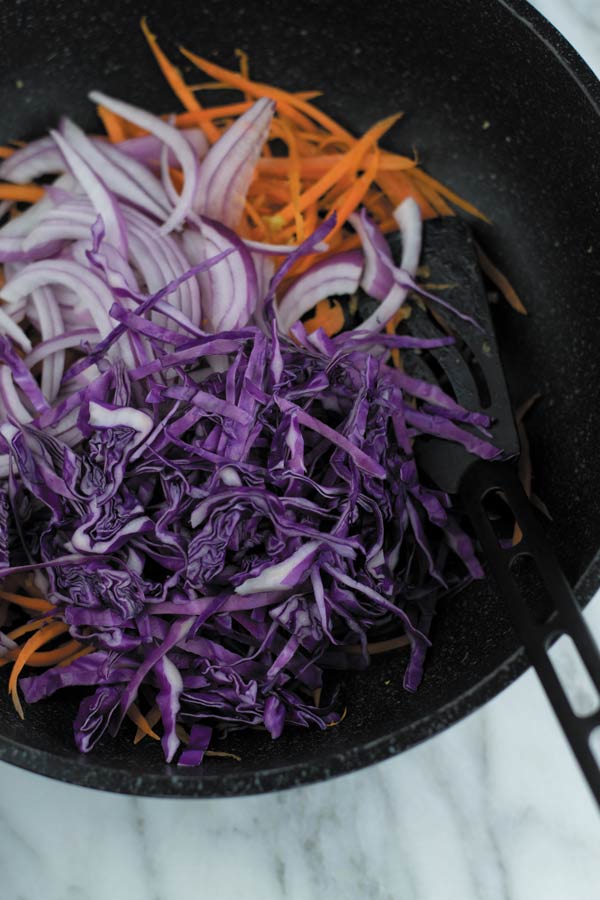 Once everything is ready, I saute vegetables and mix it with cooked noodles, sauce & crispy tofu.
If you enjoyed this recipe, don't forget to FOLLOW me on  INSTAGRAM ||FACEBOOK||PINTEREST ||TWITTER ||GOOGLE+ || BLOGLOVIN || YouTube
Spicy Peanut Butter Sauce Noodles
Ingredients
Soba noodles ⅓ - ½ lb cooked as per package directions.
½ block of firm tofu
PEANUT SAUCE :
1 tbsp sesame seed oil
½ tsp ginger paste
¼ tsp garlic paste
2-4 dry red chili peppers
4 tbsp peanut butter
2 cups milk ( I used low fat)
1 tsp heavy cream
½ tsp soy sauce
1.5 tbsp sugar
Salt to taste
Red chili flakes as per taste
VEGETABLES :
2 tsp oil
1 cup shredded purple cabbage
2 carrots, julienned
1 cup red onion, chopped in thin slices
¼ tsp ginger paste
¼ tsp garlic paste
Instructions
Cook soba noodles as per package directions. Once cooked, drain the excess water. Add a drop of oil and rub it into noodles so they don't stick while sitting.
Keep them aside.
Now wash and pat the tofu dry. Chop it into pieces. Heat some oil on a skillet and once hot, lay the tofu pieces and cook without disturbing for 10-12 minutes on medium-high heat and then flip. Once crispy transfer it to a plate and keep aside.
No make your peanut sauce. In a deep pot, add oil. To it add ginger paste, garlic paste and broken red chili peppers. Saute until fragrant. To it add peanut butter and saute for few seconds. Add heavy cream and milk, soy sauce, red chili flakes and sugar. Cook by whisking it constantly. Taste and adjust as per taste and cook until it starts to thicken & the sauce coats the back of the spoon.
Once sauce is done, heat a skillet. Add few tsps of oil on high. Add ginger paste, garlic paste and vegetables along with a pinch of salt. Cook on high until they get a little cooked through but are still crunchy. Add noodles along with tofu & peanut sauce. Mix everything together and taste for salt/ chili or sugar. Serve immediately!
 My favorite DINNER recipes ->>