This fruity summer sangria is the ultimate boozy summer drink packed with all the summer goodness!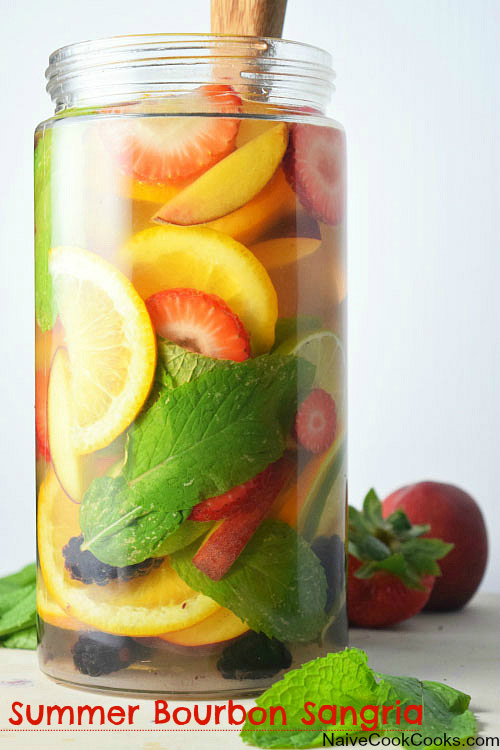 Hello S-U-N-D-A-Y .
As you might have noticed, yesterday was my birthday. Yep one year older and hopefully a little wiser too!! 😉
See I have a hate/love relationship with birthdays especially when it's my birthday. I loved them as a kid when it meant having tons of my friends over and having a blast with them. But now things have changed. Most of my friends live far far away and sometimes year goes by without seeing and sometimes even talking to them. So birthdays are no longer that fun and now all grown up with tons of responsibilities, I feel with every passing year it keeps getting busier & busier. Though I must say I am grateful for everything that has happened and hoping for an amazing many more years!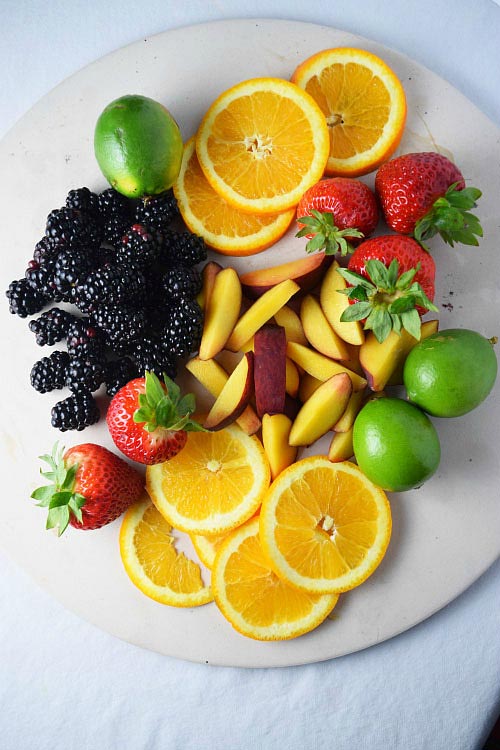 But being a food blogger, it entitles me to make my own drinks & appetizers on my birthday! So that's exactly what I did! I made us a boozy summer sangria with tons of gorgeous summer produce and a dip #recipecomingsoon.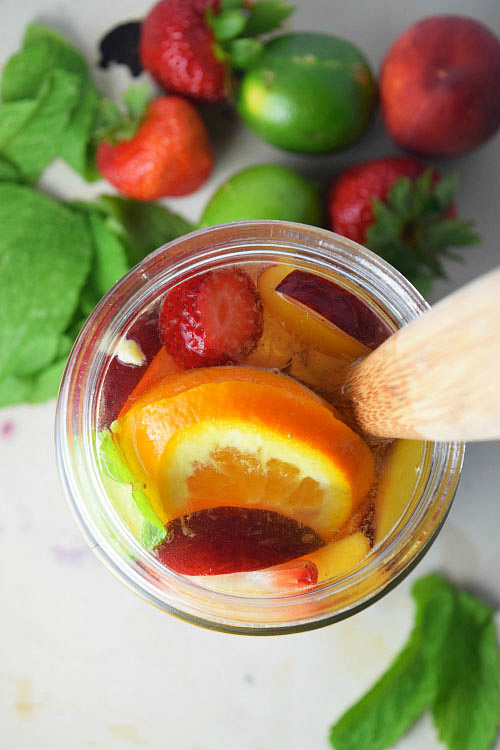 Let's talk about this sangria today. This is the ultimate sangria drink you can have in your repertoire. I am telling you there is nothing better than a chilled pitcher of sangria made using sweet white wine, bourbon, fresh mint and lots of fresh fruits. It's like heaven in a glass. I was all the time drooling while taking pictures! I mean seriously just look at this beauty!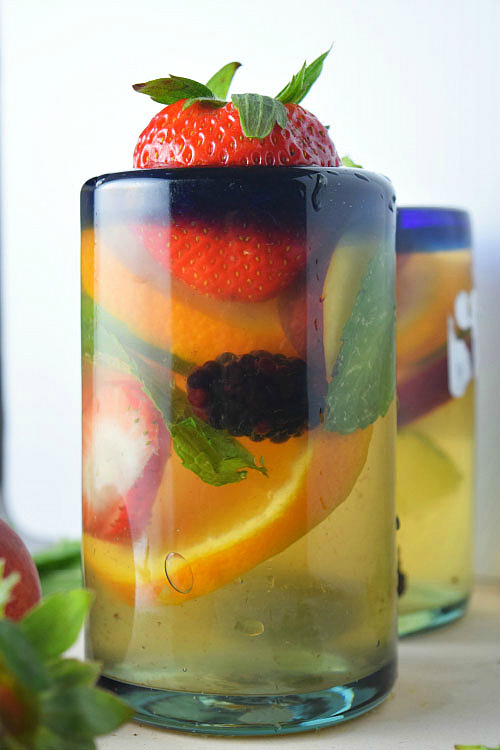 Make sure you chill this sangria for good 5-6 hours as that's what makes the fruits all boozy and the best part while sipping on sangria is ALWAYS munching on those juicy boozy fruits! So I suggest you make yourself a big pitcher of this and enjoy sunday night while watching reruns of your favorite shows, Hello House of cards!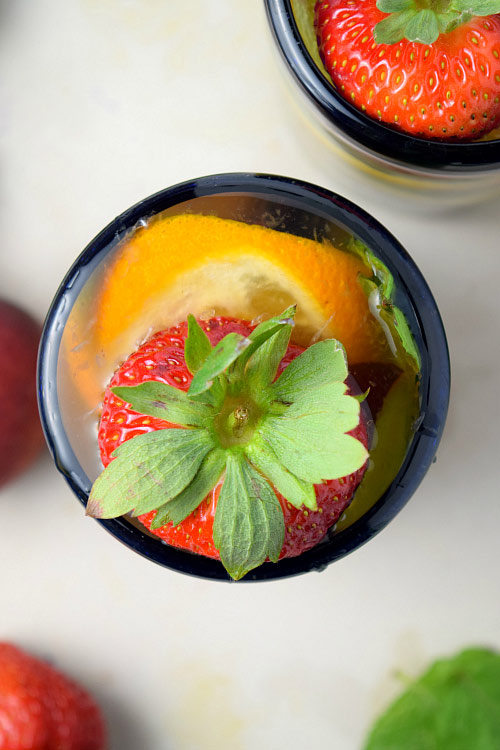 Help in spreading the word!
Follow along for a lot more delicious treats and life happenings on INSTAGRAM || FACEBOOK || PINTEREST || TWITTER

Summer Bourbon Sangria
Ingredients
1 bottle sweet white wine (I used Barefoot's Riesling Refreshing Sweet)
¼ cup bourbon
4-8 Tbsps white sugar, add as much or less according to how sweet you want
1 orange, thinly sliced
2 peaches, chopped thin lengthwise
Around 14 blackberries (Roughly 1 cup)
6-7 fresh strawberries, thinly sliced
1 lime thinly sliced
1 tsp lime juice
Mint leaves
Instructions
In a large jug, add wine, bourbon and sugar. Stir until sugar is dissolved. Now add all the fruits, lime juice & mint leaves & stir around. Taste and adjust sweetness or tartness by adding sugar/lime as per your taste. Cover and chill in refrigerator for few hours before serving.
Serve chilled.
Similar Recipes:
https://www.naivecookcooks.com/mango-mint-lassi/
https://www.naivecookcooks.com/bloody-mary-verde/