Cheesy spicy appetizers you just can't stop eating!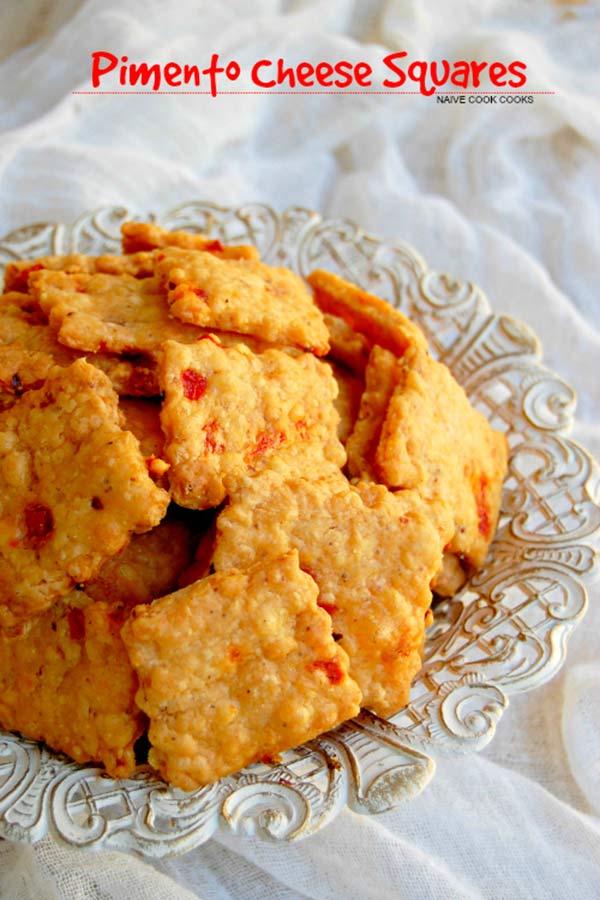 These are the perfect mate to your cup of tea, coffee, wine, beer or anything worth drinking (As you know lately I am not much of a water drinker so most of the time my cup is filled with hot water and some kind of green tea bag floating in there!). But these are equally great just alone!
You guys, these are the perfect little somethings you can serve your guests before the giant thanksgiving dinner you are about to cook or if you are like me, just make them today and have them stored in a container and every time you pass by them grab a handful! Best pimento cheese squares is snack ever!
Like zillion of other things, some sort of cheese crackers have been on my to make list for ages now and recently when I tasted pimento cheese (for your information, that was my first time eating pimento cheese!! I know I know but let's move on!), I had to have it in like everything I can dream of and then I saw these and I was sold!
I was getting both my fantasies fulfilled – one eating pimento cheese in everything and making cheese crackers. The combination is everything. I insist on making sure you use all the ingredients as given in the recipe and you won't be left with any leftovers!
These crackers look so Christmasy to me that for once I decided to post them near Christmas time but then I figured that they will be amazing for your thanksgiving party also.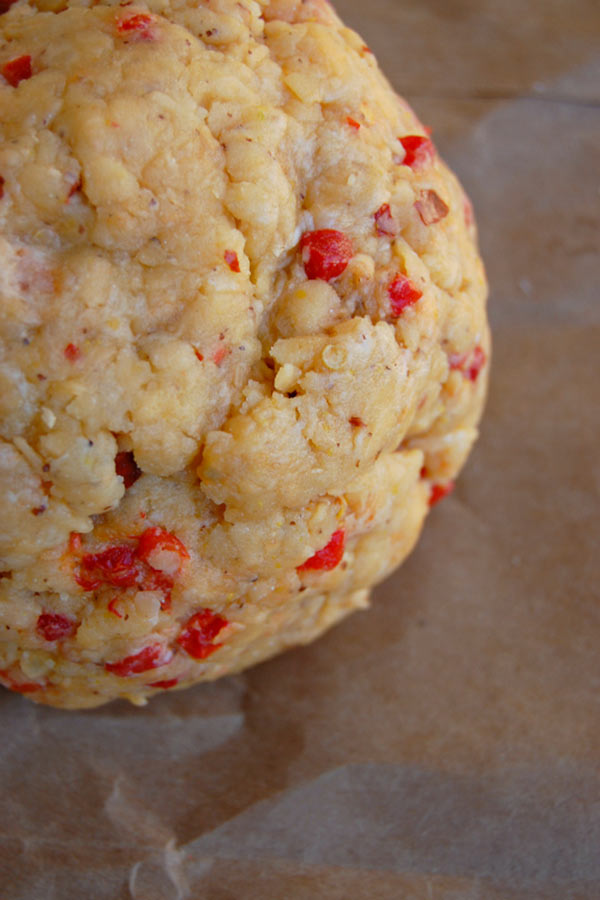 And now I am all stressed about the wedding party I will soon be attending as I STILL have not decided my outfits yet! I know it's like the last day I get but with this work, where is the time?!!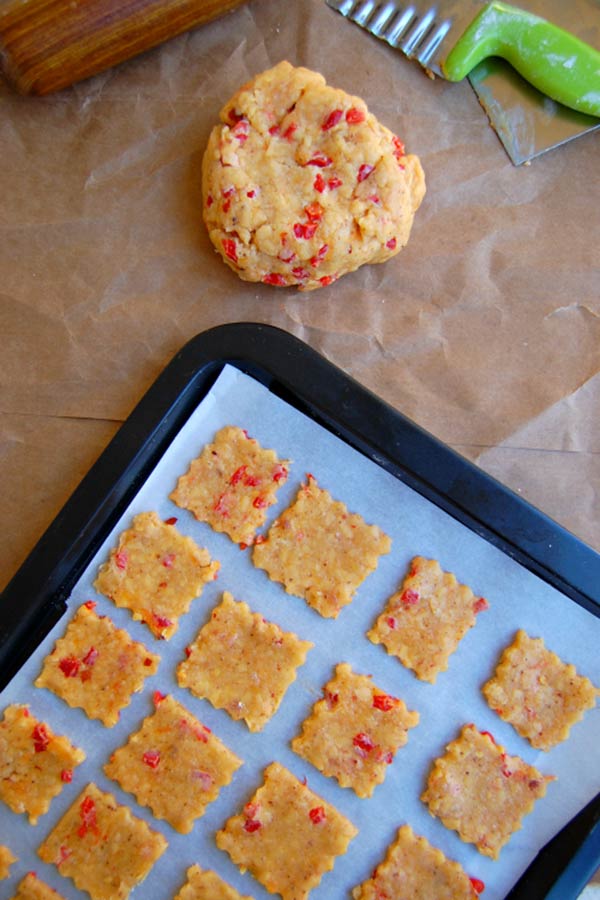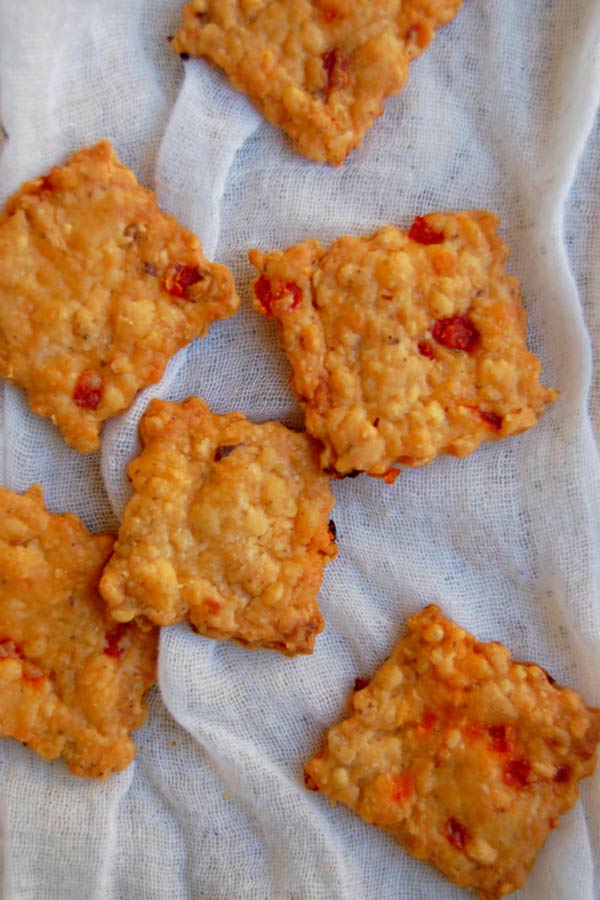 I am grabbing few of these and off to start my packing!
Homemade Pimento Cheese Squares
Cheesy spicy appetizers you can't stop eating!
Ingredients
1 (4 oz) jar diced pimentos
1 tsp ground mustard
½ tsp chili flakes
1.5 cups all purpose flour
2.5 cups finely shredded sharp cheddar cheese
½ cup olive oil
1 tsp salt
Instructions
Preheat oven to 350F
Drain pimentos and pat them dry using a paper towel. Chop them fine and keep aside.
In a bowl, mix flour, mustard, chili flakes. To it add pimentos and mix to coat.
In another bowl, beat cheese,oil and salt until it's all mixed. Add flour mixture and mix until just combined.
You can also knead a little bit using hands to make sure pimentos are evenly distributed.
Transfer it to a floured surface and divide it into 2 equal portions. Roll one portion at a time into a ⅛th inch thickness and cut using a cookie cutter any shape you desire.
Place ½" apart on parchment paper lined baking sheets. Bake 15-20 minutes (I found the right crispiness I wanted by baking them for 17 minutes) and cool on a wire rack.
Once fully cooled, store in an airtight container.
Notes
These stay good for upto a week or more at room temperature but if living in hot climate, I would suggest storing them in refrigerator and reheating in toaster oven and cooling before eating.
Recipe adapted from myrecipes.com (Pimiento Cheese Squares)
More Snack Recipes: