A super easy 30 min Haluski – Stir Fried Cabbage & Noodles you can throw together in a jiffy with egg noodles, crispy cabbage and onions. I can  eat this pasta every day!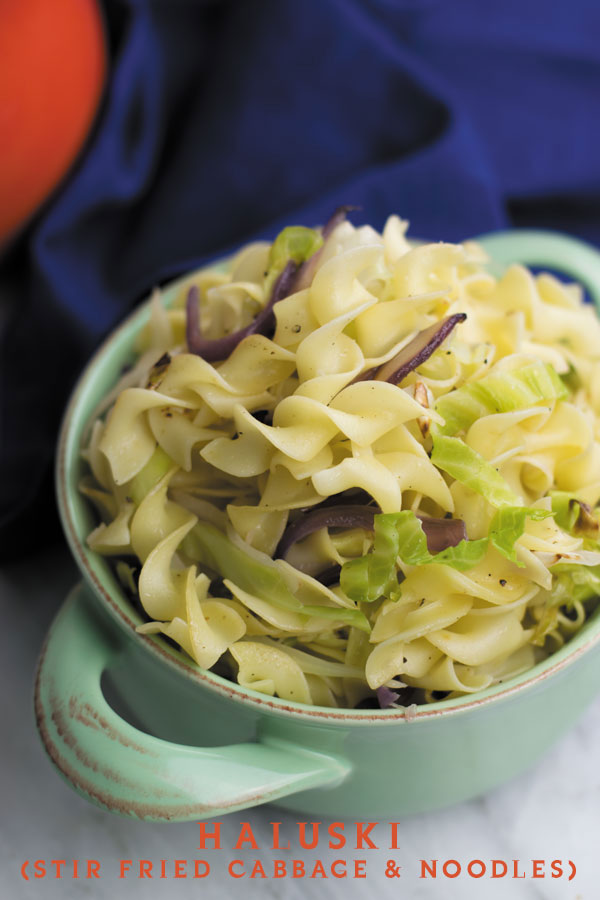 1st day of October, friends! It was just summer recently and now here we are just 2 months and 24 days away from Christmas! I feel scared and great at the same time as I don't want this season to end too soon! We came back from India 3 days ago and in between settling, I realised it's been a pretty long time since I posted! See India has that effect on me – I get SUPER LAZY!! 😛 All I did while in India was DO NOTHING, ate to my heart's content all the things I had been missing and took lots of long naps! BLISS.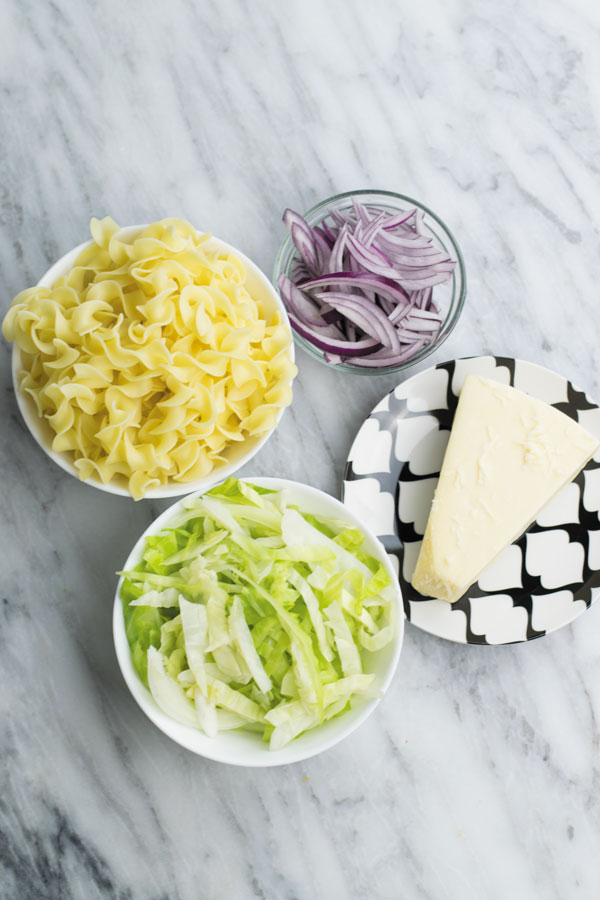 Before I left, one day while I was craving pasta, I also wanted something different. Not the usual pasta but something different. While going through Pinterest for ideas, I came across this super easy stir fried pasta dish from Poland that needs just few ingredients. I gave it a try and I was hooked! For me the combination of lots of soft wilted cabbage, onions and egg noddles with a good amount of cheese did the job!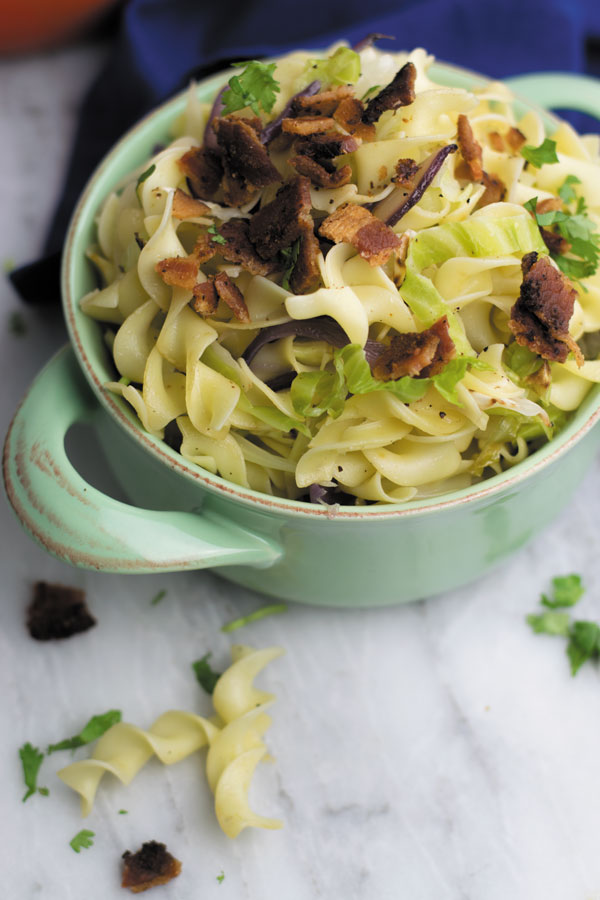 This PASTA friends, is a must try! You can totally skip bacon and make it vegetarian if you want! I ate almost half of it while cooking it. A really easy, 30 min dinner that I am sure everyone will go for seconds!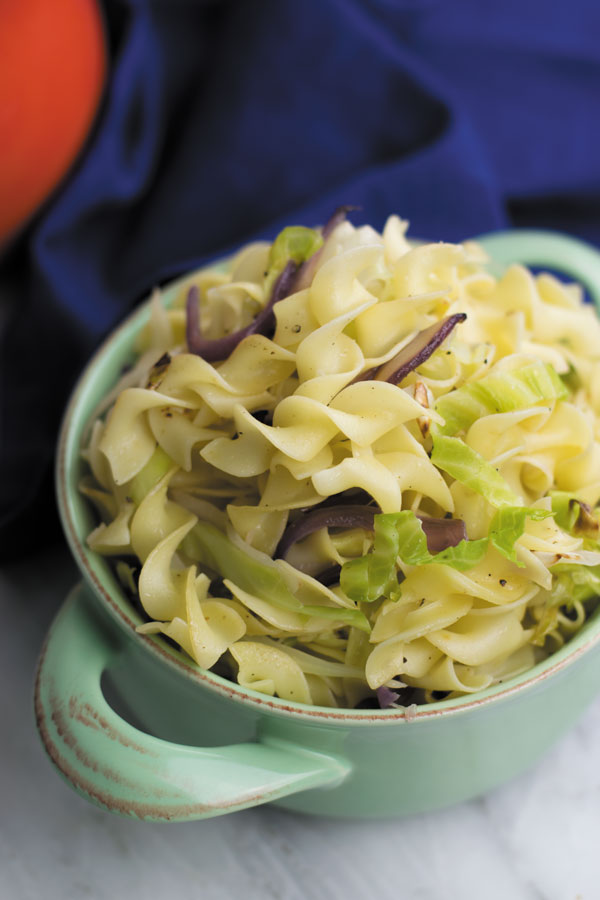 If  you enjoyed this recipe, don't forget to FOLLOW me on  INSTAGRAM ||FACEBOOK||PINTEREST ||TWITTER ||GOOGLE+ || BLOGLOVIN || YouTube

Haluski - Stir Fried Cabbage & Noodles
Ingredients
Haluski :
4 oz egg noddles (~115 gms)
1-2 tbsp oil
½ cabbage, boiled and sliced
½ red onion, sliced (If you have small onions, then slice 1-2 onions)
Salt to taste
Black pepper to taste
½ tsp garlic powder
½ cup shredded Romano cheese
Cooked crumbled bacon (optional)
Instructions
Haluski:
Place a pot with water and bring it to boil. Add ½ head of cabbage and boil for few minutes. Gently take out the cabbage and once cool to handle, chop into slices.
Keep it aside. Meanwhile in the same water, boil egg noodles as per package directions.
While noodles are boiling, take a skillet and add oil. To it add onions and cabbage along with salt and pepper. Add garlic powder. Stir it around until onions are cooked and cabbage gets slightly crispy.
Now add the cooked egg noodles and stir.
Serve garnished with romano cheese and crumbled bacon if using.
Some more easy PASTA recipes ->>