Make this easy Pasta With Tomato Cream Sauce for an easy weeknight meal! Sauce can be made ahead and stored!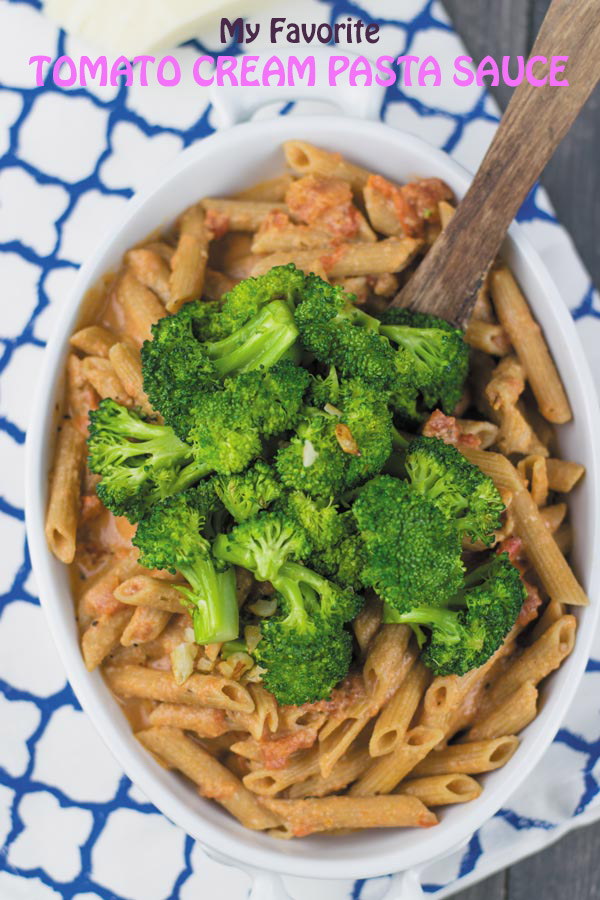 Weekend friends! Hope you are getting enough rest and eating lots of great food. I am a big food lover and everywhere I go I make sure I keep my yelp app handy and search for awesome stuff to try. In SF we were really lucky as mostly all the places we picked for brunches and dinners were great. Especially a beautiful brunch cafe whose cinnamon coffee cake was to die for. We started brunch by eating our dessert first and then moving on to actual food!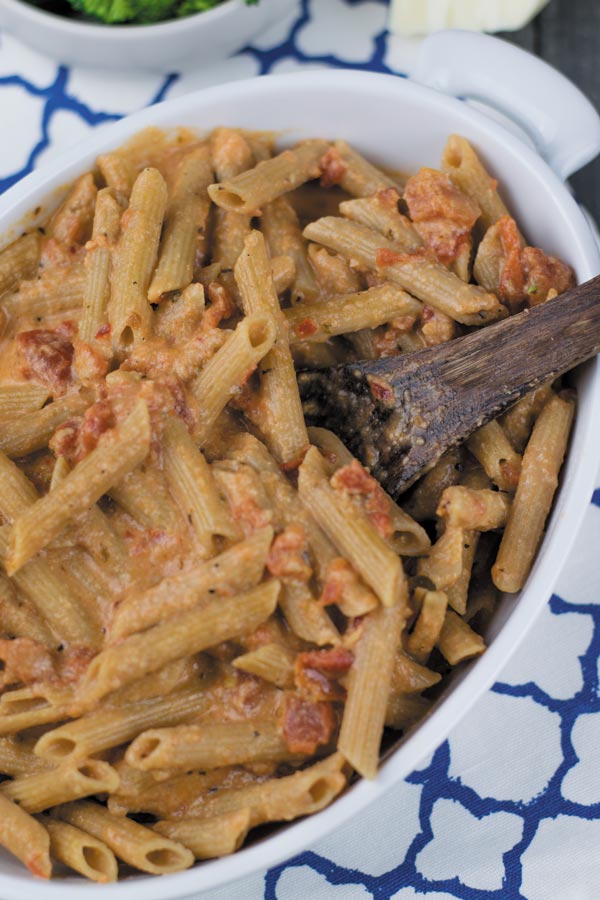 Today's recipe comes from Ronak who is great when it comes to creating sauces. When I make pastas I always always make him taste it and give it a final touch as his sauces taste just so much better! This tomato cream sauce or pink sauce is a beautiful sauce which he makes all the time when we are in mood of eating something indulging and not care too much about carb intake! 😛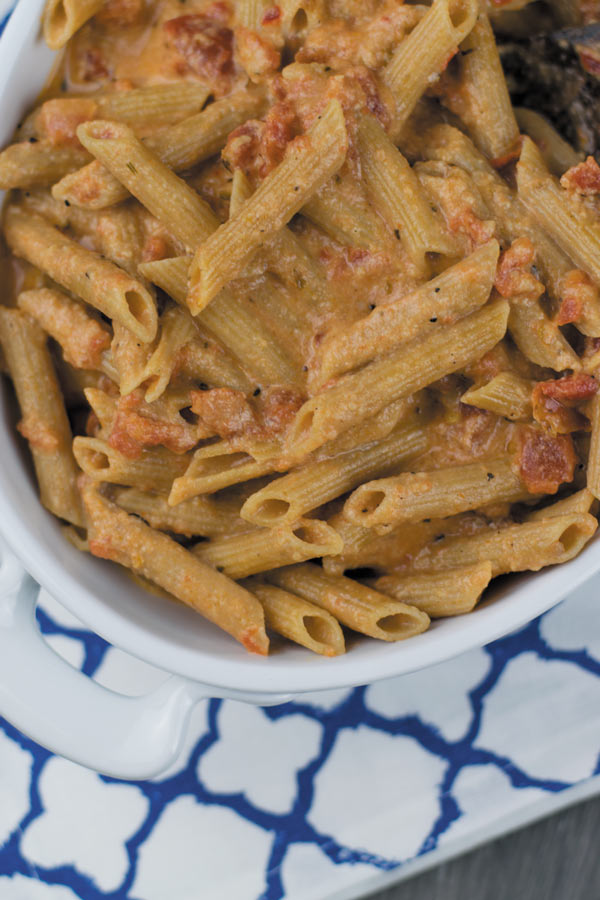 A must for weekends as it's super easy, tastes so finger licking good and you can even make the sauce ahead – We usually make this sauce on Saturday and then on Sunday night when we are super lazy all we do is boil pasta, warm up the sauce and mix. Sometimes if I crave greens then I saute some broccoli in oil and lots of garlic! So good.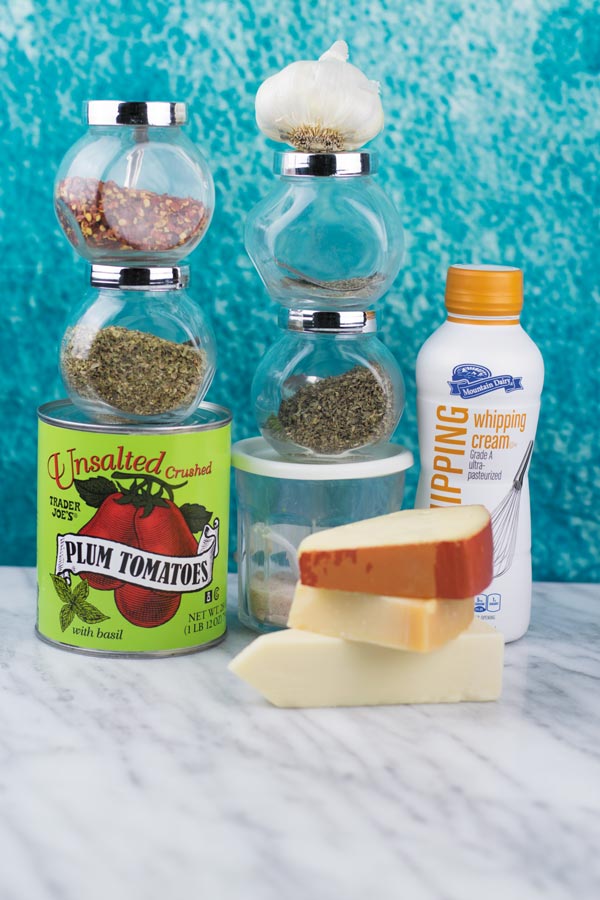 A very simple sauce with very basic ingredients! We have used 3 kinds of cheeses here but if you can't find them just stick with any one good quality cheese.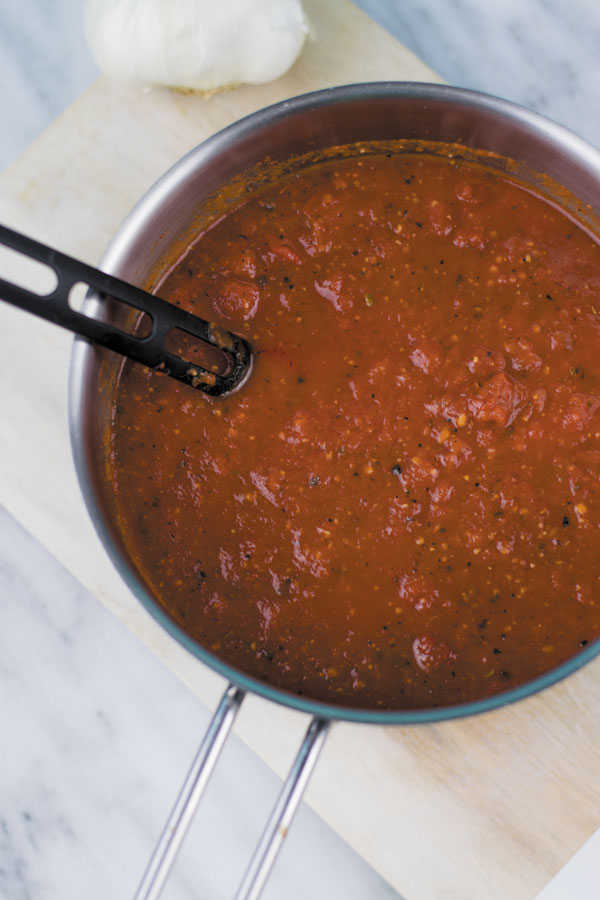 First you make the red sauce by adding all the ingredients and simmering it.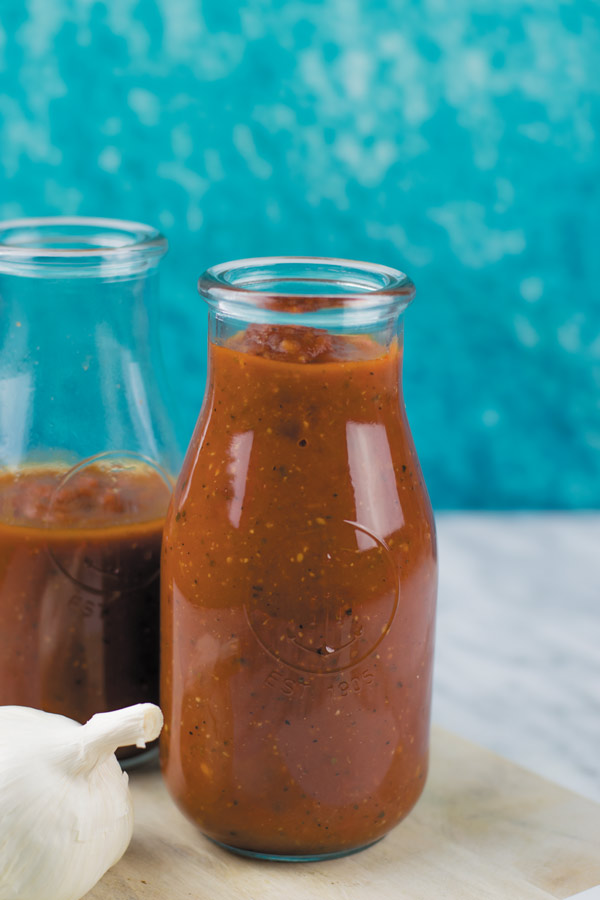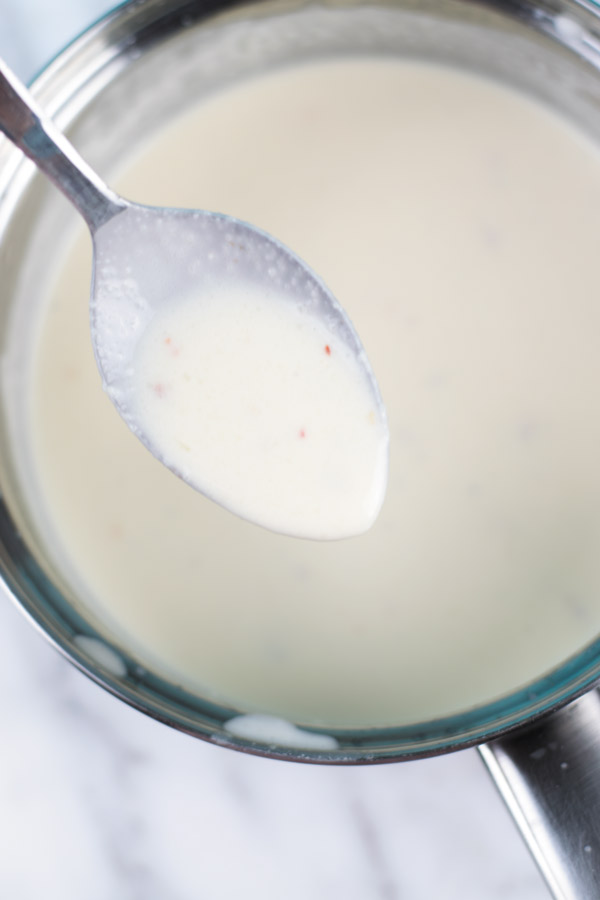 Then white sauce is made and reduced until thick enough. At this stage I like to store them both separately and then mix them when I am ready to mix in the pasta as somedays I prefer more creamy white sauce while on other days I want a spicy tangy red sauce flavor more.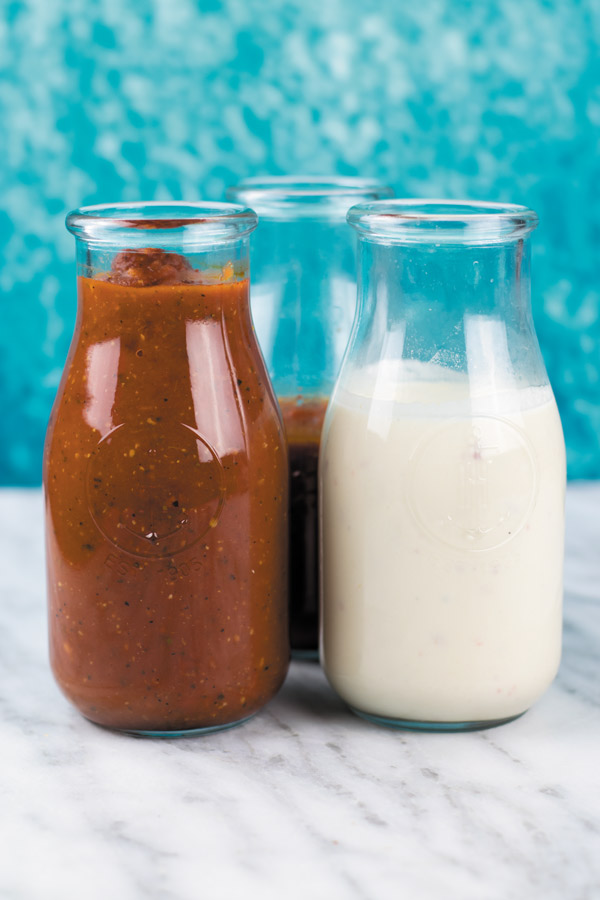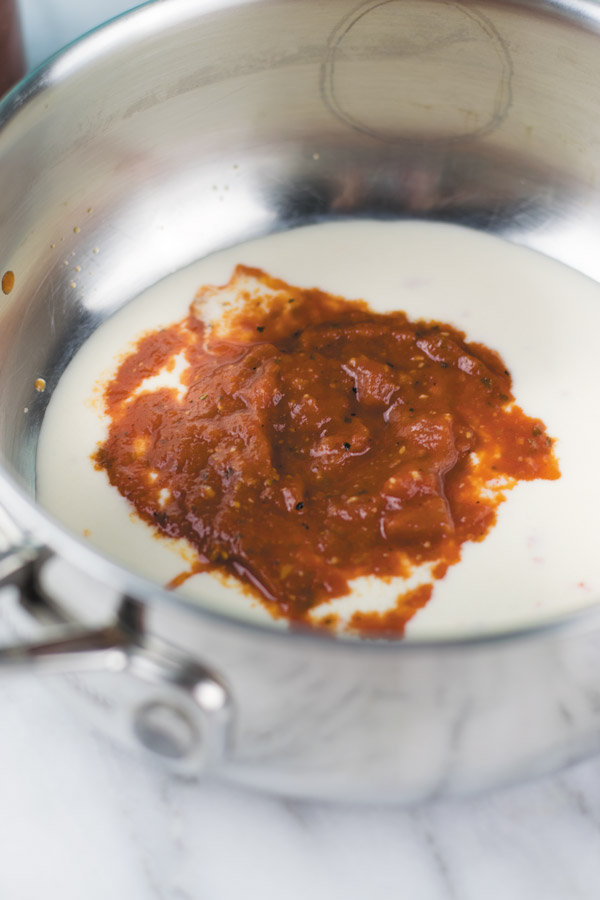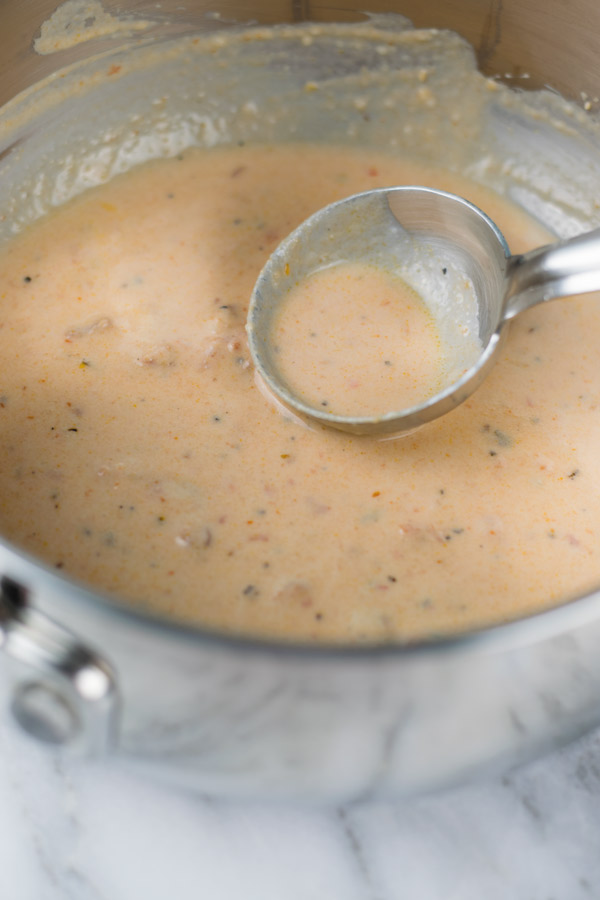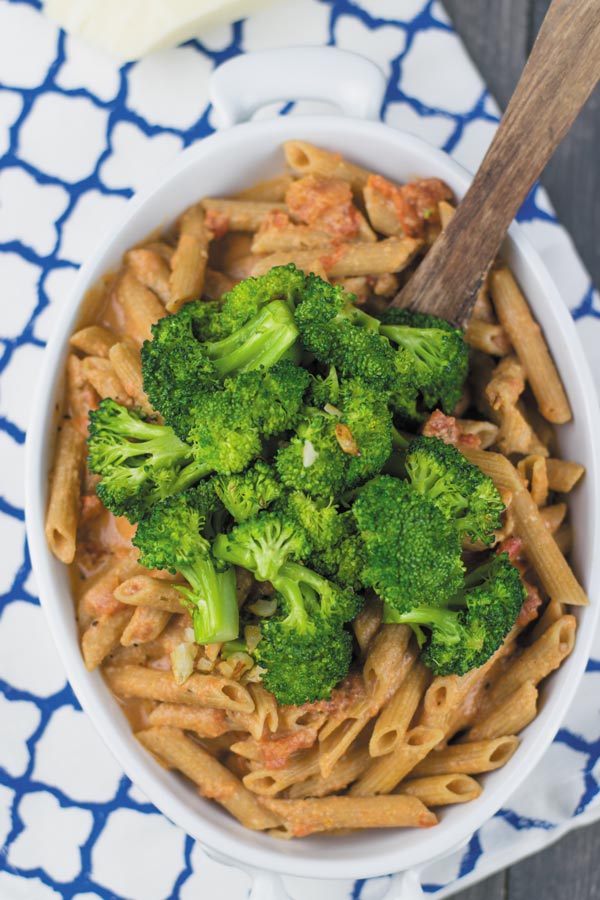 Here I decided to go with whole wheat pasta, a good amount of tomato cream sauce and lots of garlic sauteed broccoli! I served it with our favorite Corn Garlic Bread.
 If you enjoyed this recipe, don't forget to FOLLOW me on  INSTAGRAM ||FACEBOOK||PINTEREST ||TWITTER ||GOOGLE+ || BLOGLOVIN || YouTube 
Pasta With Tomato Cream Sauce
Ingredients
Tomato Sauce :
1 tbsp oil
2-4 garlic cloves, chopped
1 tomato sauce can (1 lb 12 ounces ) ( 794 gm)
½ tsp oregano
salt to taste
1 tsp basil powder
½ tsp black pepper powder
White sauce :
½ cup milk
1 cup heavy cream
Salt & Black Pepper to taste
½ - 1 tsp red chili flakes
⅓ cup fontina cheese, shredded
⅓ cup romano cheese, shredded
⅓ cup parmesan cheese, shreddded
** If you don't have all these different types of cheeses, then just go with any one good quality cheese instead.
1 tsp oil
Red chili flakes
Instructions
Tomato sauce :
Add oil in a pot. Add garlic and saute until fragrant. Add rest of the ingredients of tomato sauce and simmer for 10-12 minutes. Taste and adjust seasonings if needed.
Keep aside.
White sauce:
In a pot add milk and heavy cream. Keep stirring and bring it to a simmer. Add all the rest of the ingredients and keep stirring on low heat until all the cheese is melted. Taste and make sure you have a in between consistency. Not too thick and not too thin. Taste and adjust spices to taste. Keep aside.
If you are getting the pasta ready, then cook pasta as per package directions.
In a pot add half of this white sauce and to it add tomato sauce a little at a time. Stir and taste and see how much more tomato sauce you need. It will depend on everybody's personal taste. Once the sauce is nice and hot, taste and make sure seasoning is to your liking.
Add cooked pasta and any sauteed vegetables if using. Stir and serve with garlic bread!
 Some more PASTA recipes- >>