This is a sponsored post written by me on behalf of Carando® for IZEA. All opinions are 100% mine.
A delicious 30 min CREAMY GARLIC PASTA WITH SAUSAGE made using Carando's Italian Sausages. An easy, fuss free meal ready in no time!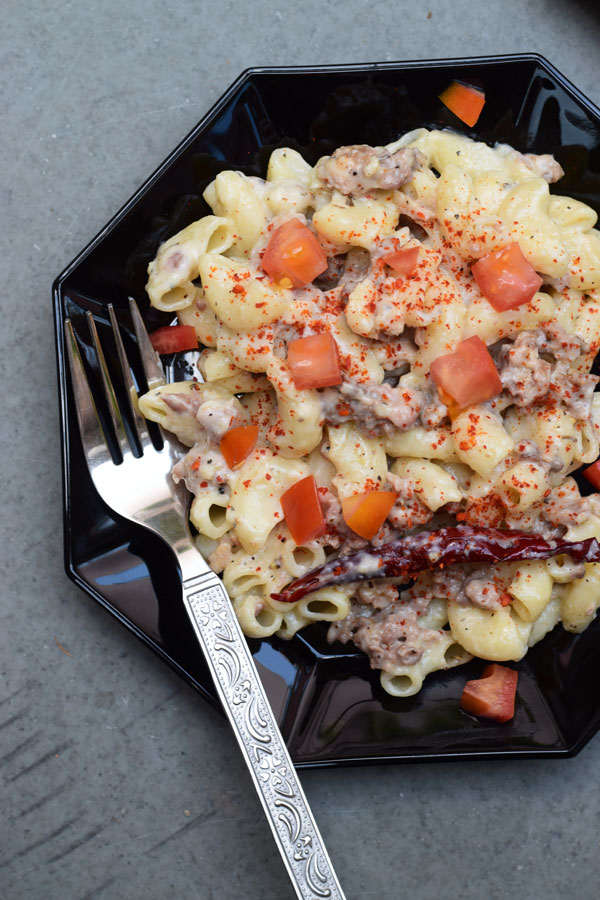 Fall is here for real and that means dinner time is all about simple cozy comforting meals that take no more than 30 minutes but are high on flavor! Recently while shopping at Kroger, I discovered Carando Sausages and I must say they are what they say!
Super flavorful sausages that are great to be added in pastas to make them more filling or enjoyed as is with eggs & toast for breakfast!
I went ahead and gave them a try by incorporating it into our favorite, probably the easiest pasta dishes of all time and we were blown away by the flavor profile these sausages gave to the pasta! So delicious!
Kroger is having Taste of Italy going on right now so make sure you don't miss it!
Find Carando Recipes to get more ideas on how to use these amazing sausages!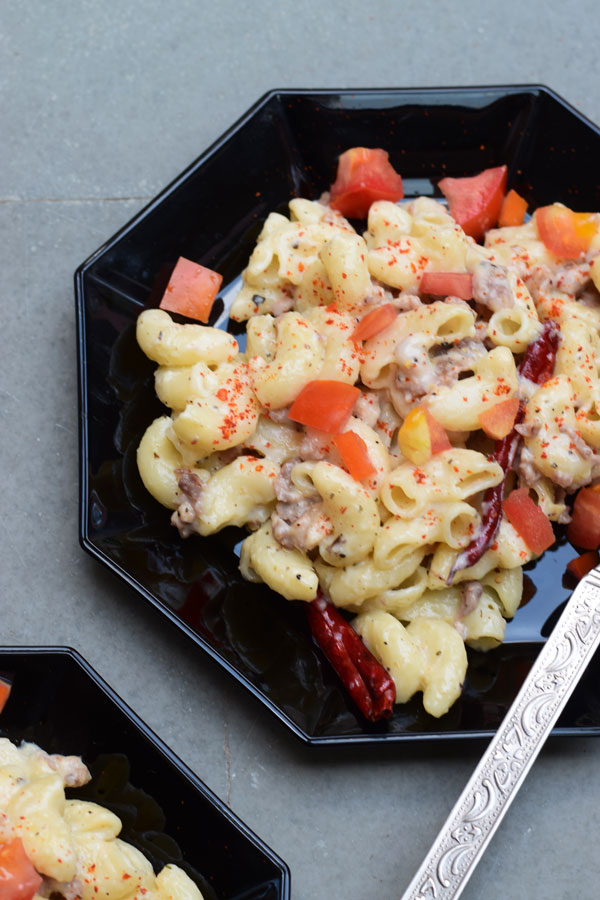 Creamy Garlic Pasta With Sausage
Ingredients
1 packet Carando Italian Sausages
1 tbsp oil + extra
1 tbsp garlic paste
3 red chilies
1 tbsp all purpose flour
1 cup milk
6 ounces pasta, cooked as per packet instructions
Salt & pepper to taste
1 tsp basil powder
Chili flakes as per taste
Few tbsps of shredded parmesan cheese
Instructions
In a skillet add few drops of oil and crumble 1-2 sausages. Cook until crispy. Keep them aside.
In the same pan add 1 tbsp oil. To it add garlic paste. Once fragrant, add red chilies. Now add flour and cook. Add milk and keep stirring until the sauce starts to thicken and is smooth. Add salt ,pepper and basil. Mix and taste. Add already cooked pasta and crumbled sausage. Mix and enjoy!
***I can't figure o