These pancakes are super soft & fluffy and filled with cinnamon flavors! Perfect when eaten with cream cheese glaze! It's like eating a cinnamon roll!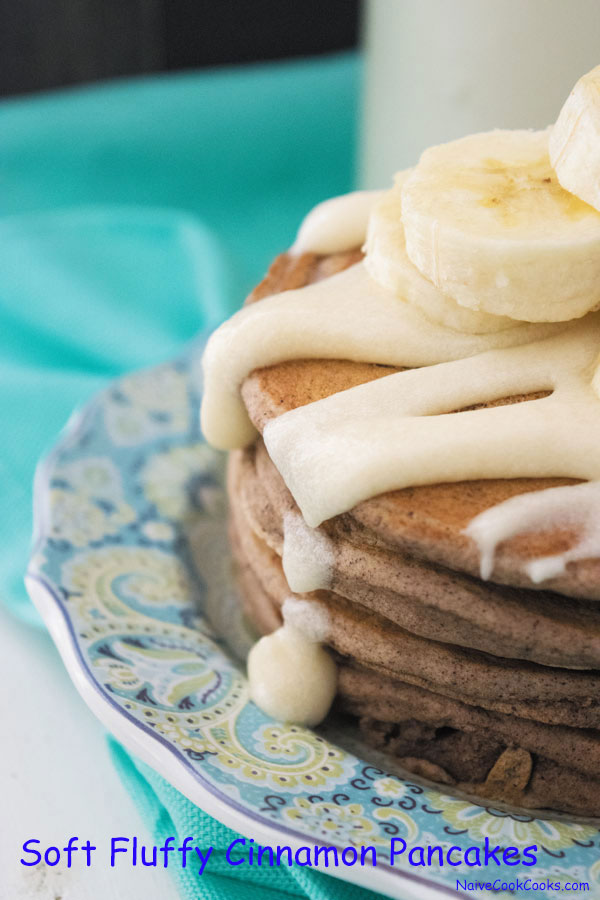 Friends I got you something perfect for weekend ->> PANCAKES!! And that too that taste like eating a homemade cinnamon roll but so much less work 😉
A stack of these thick, soft, extra fluffy cinnamon pancakes with a thick cream cheese glaze and a big cup of coffee – sounds perfect for weekend brunch?!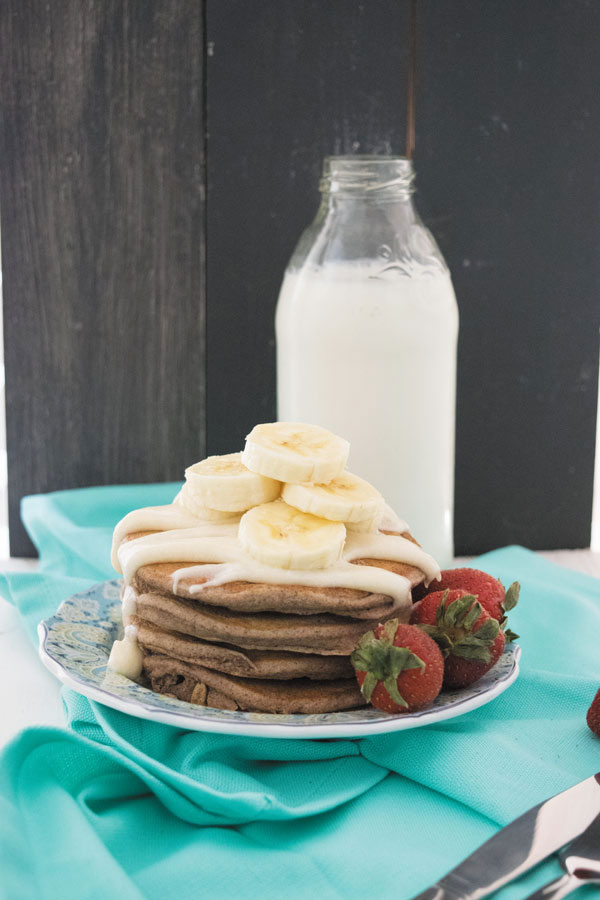 Do you get overwhelmed before travelling ?! Tomorrow we are visiting family for the weekend and infront of me is a huge list of work related tasks I have yet to finish before I can even get to finding what to wear for the get together and pack a bag!!
Now I made these pancakes 4 times last night or should I say last midnight when normal people sleep?! I kept practicing them until I got what I was looking for. Now these are the softest, fluffiest pancakes I have ever made and that involves no eggs -even I was surprised when I got these right! And I wanted to make a simpler version of cinnamon rolls in pancake form and here it is.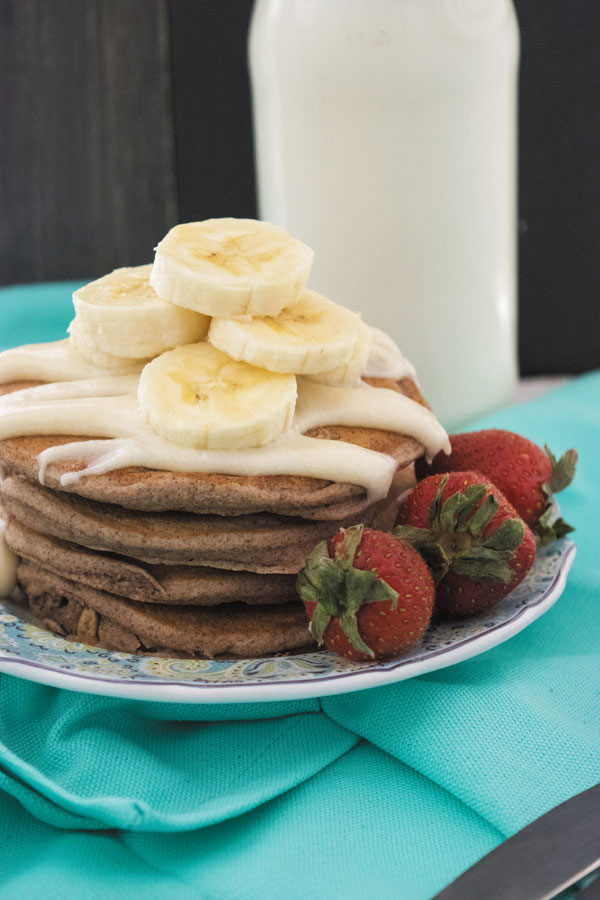 Eating them fresh straight out of the skillet is mandatory and a THICK cream cheese glaze is not even an option! I like to add some bananas as well and then I enjoyed these with an extra large cup of coffee! So perfect.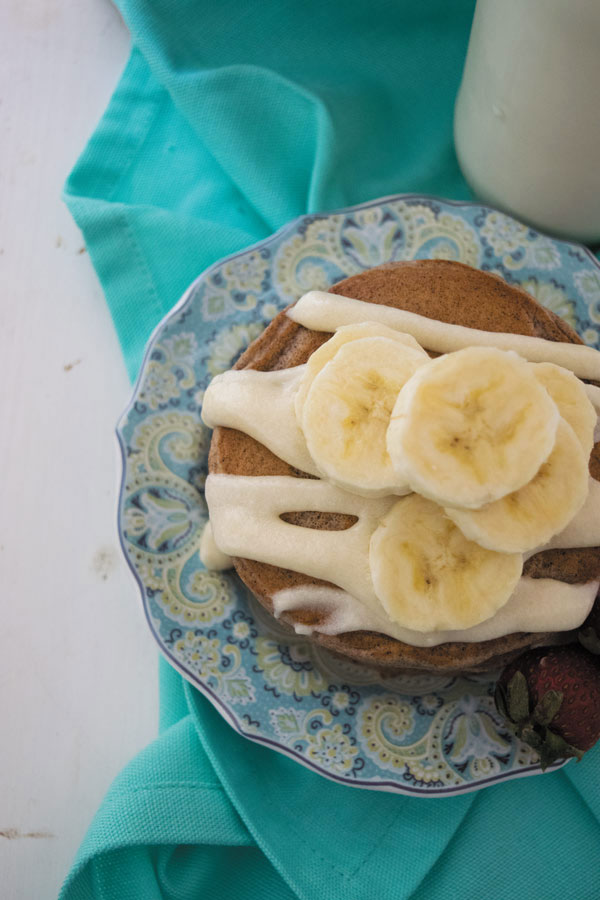 So while I am off to finishing some more work, why don't you get to these!
Follow along for a lot more delicious treats and life happenings on INSTAGRAM ||FACEBOOK||PINTEREST ||TWITTER ||GOOGLE+ || BLOGLOVIN

Soft Fluffy Cinnamon Pancakes
Ingredients
Pancakes ->> (*If you are wanting to make plain pancakes, just omit cinnamon, nutmeg and reduce sugar to just 2 tbsp)
1¼ cups all purpose flour
1 tbsp baking powder
5 tbsp sugar
¼ tsp salt
1 tbsp cinnamon powder
Pinch of nutmeg powder
1 cup milk
2 tbsp oil
2 tbsp water
Oil for cooking
Cream Cheese Glaze ->>
2 tbsp cream cheese, at room temperature
2 tbsp melted butter
½ tsp vanilla extract
½ + ¼ cups powdered sugar
3 tbsp milk or more/less depending on how thick/thin you want the glaze to be
Instructions
In a bowl, mix all the dry ingredients for pancake. In another bowl mix wet ingredients. Add the wet ingredients to dry ingredients and mix until completely mixed and batter is smooth.
Heat a skillet. When hot, add a tsp of oil and spread it all over.
Add ¼ cup of batter in the center and cook on medium heat. Once bubble starts to appear, flip and cook for a minute or two.
Serve with cream cheese glaze!
Cream cheese glaze :
In a bowl mix butter and cream cheese using a hand blender until evenly mixed. To it add the rest of the ingredients and mix.
Notes
Ami says :
Cream cheese glaze can be made ahead and stored in fridge covered tightly.
Some more fun recipes ->>