This is a sponsored post written by me on behalf of ALDI. All opinions are 100% mine alone.
Begin the New Year with a healthier and more active you! This Crunchy Kale Salad with Apple & Pear will keep you on track!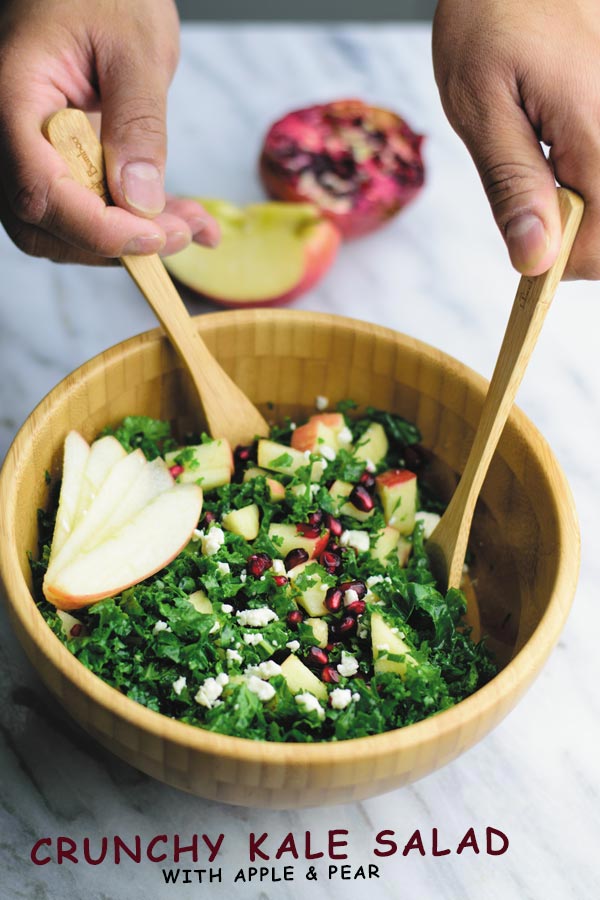 New year, New You! Isn't this all you hear everyday, day & night?! For me new year's resolutions have never been of much importance. I don't really find myself sticking to them, but this year I do plan on eating healthier, and being more active overall.
I have been going to this Yoga place and I must say its been a good few months and I have made some amazing friends there. Women I met there are super healthy which made me think twice about binging on a packet of chips as my late night snack this past weekend! I know, how hard is life!! Hehe 😛 ALDI, as I mentioned in one of my previous posts, is probably my favorite place to go and shop. I know there will something new and interesting every time I go. I have found some of the best chocolates and some of the best avocados at the best prices! When Avocados were $2 everywhere else, ALDI had them for less!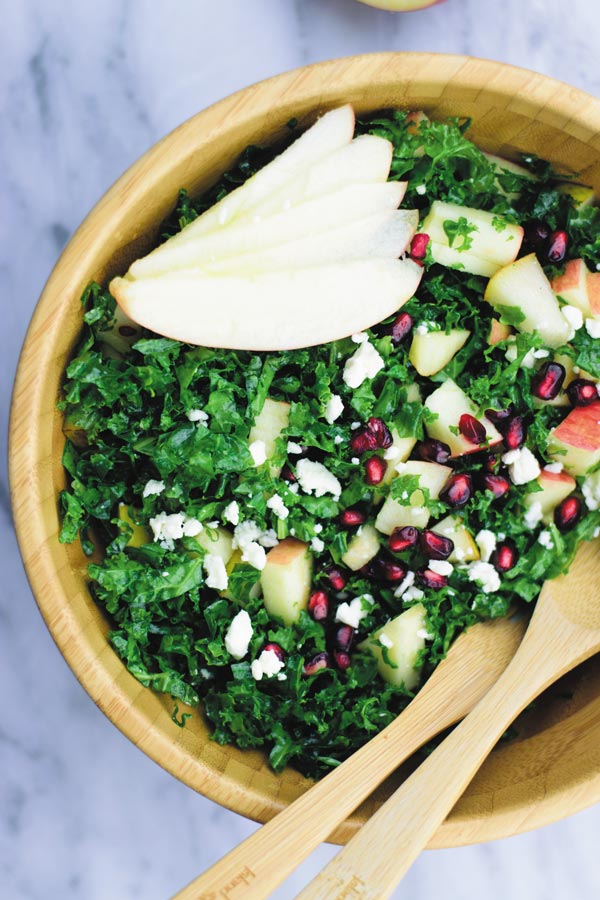 If you have been to ALDI, then you must know about their cart system which I absolutely love. You insert a quarter to free a cart and once you are done, you return it and get your money back. This saves the store (and its customers) money by helping the ALDI employees concentrate on other important stuff like running the store instead of running around and wasting time on gathering the carts!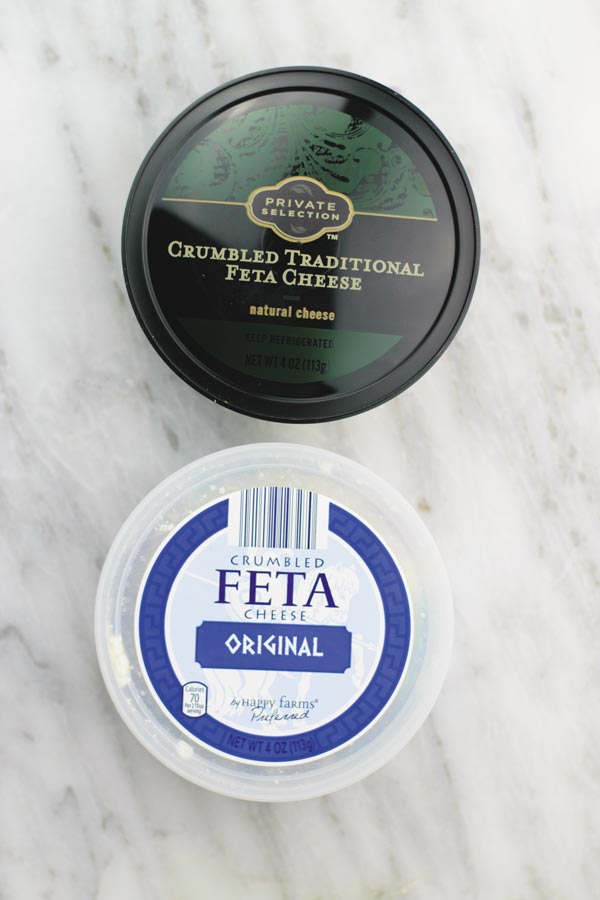 So as I told you all, I have been concentrating on getting extra veggies in my diet and eating salads is my favorite way to get veggies in my body. For me a simple salad like this, just finely chopped kale, apples, pears, pomegranate, EVOO, feta cheese and a simple balsamic vinegar and olive oil dressing! It tastes so good that most of the time I am happy to call this my lunch. I bought feta cheese from ALDI & a national brand equivalent. I found that even though they both tasted equally good, the national brand equivalent was almost double the price I paid for feta cheese at ALDI. I ended up paying just $1.99 for ALDI brand feta cheese while the same kind of feta cheese from a national brand costed me around $3. See the difference? And exactly the same taste and same quality.
If you want to save this recipe for later, PIN IT here ->>

So go ahead and give this a try! If you make this or any other recipes from our blog, do tag us by using #naivecookcooks on social media channels.
If you enjoyed this recipe, don't forget to FOLLOW me on INSTAGRAM||FACEBOOK||PINTEREST ||TWITTER ||GOOGLE+ || BLOGLOVIN || YouTube

Crunchy Kale Salad With Apple & Pear
Ingredients
3 kale leaves, de-stemmed, chopped fine
1 apple, chopped in small pieces
1 pear, chopped in small pieces
Arils from 1⁄2 a pomegranate
ALDI Happy Farms Preferred Feta Cheese (1⁄4 cup)
Dressing:
1⁄4 cup extra virgin olive oil
2 Tbsp balsamic vinegar Salt to taste
Black pepper to taste
1 Tbsp sugar
2 tsp dijon mustard
Instructions
In a bowl, add the kale, apples, pear, and pomegranate. Then, add all of the dressing ingredients in a separate bowl and mix. Add the dressing to the salad once it is ready to eat. Stir it around and add the feta cheese.
Thank you ALDI for sponsoring this post!
NOW THE FUN PART!! GIVEAWAY!! Chance to win $200 ALDI gift card! 
This SALAD goes great with ->>