Delicious stove top 30 mins Salsa Verde Mac And Cheese. Cheesy, creamy with NO CREAM added and lightened up but packed with tons of flavor! An easy dinner that everyone will love!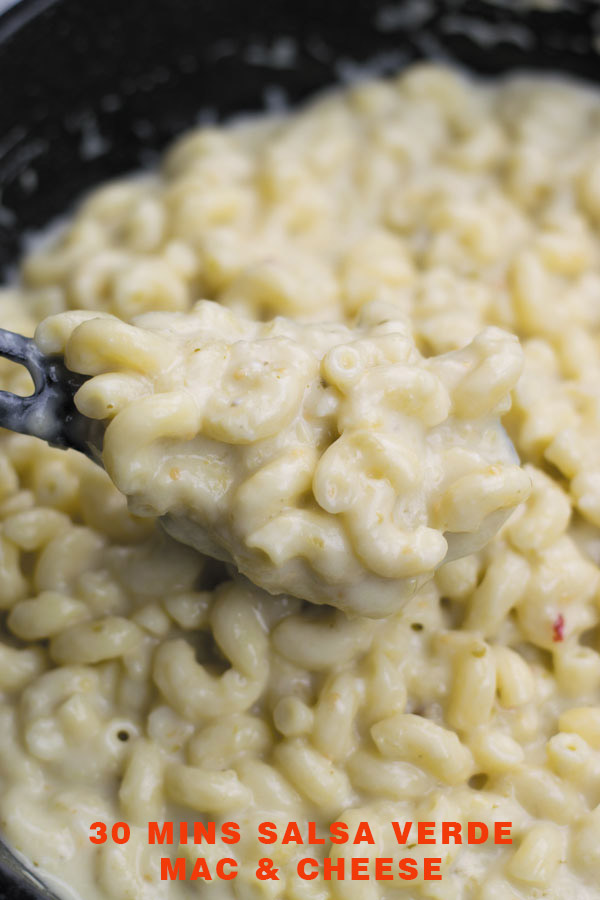 I haven't cooked a real meal in the last few days and I blame this changing weather for making me sick. All I have been doing is taking naps and eating all day long and I must say it has felt incredible. As if I am on a vacation or a sick leave to be precise as I am mostly stuck in the house with bed and couch being my best friends and tissue box and medicines my next best friends.
Today after long I felt a bit better and immediately I knew I wanted to cook something for us – something comforting and hearty. Since weather has been cold and we both love mac and cheese, I decided to make us a simple cheesy mac and cheese but with extra flavors from salsa verde.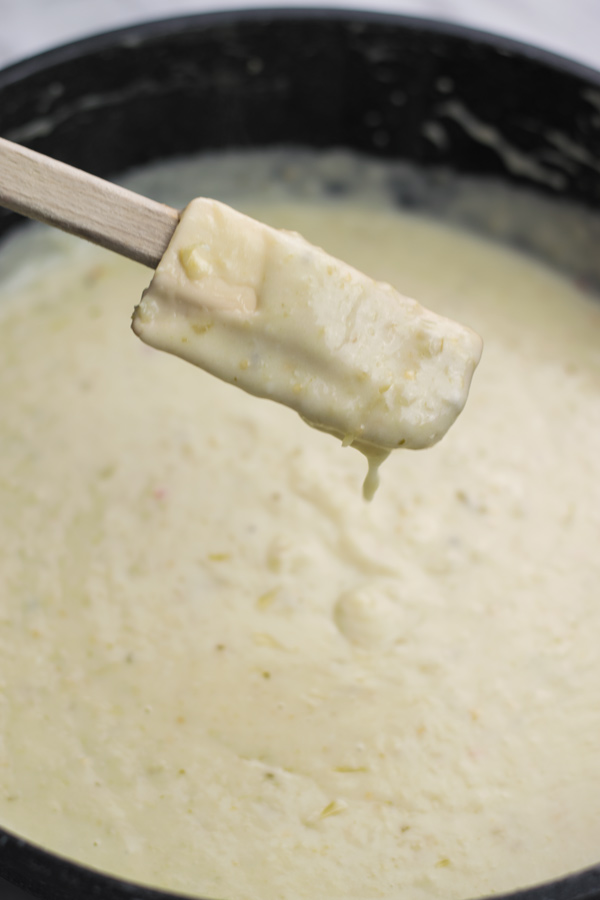 Look at the cheesy sauce?! This sauce is lightened up as I haven't used any cream in here. It's still super creamy and cheesy. Salsa Verde is a nice spicy tangy sauce made using tomatillos, jalapenos, lime juice, cilantro and onion but if short on time, you can go ahead and buy a bottle easily available in all major grocery stores.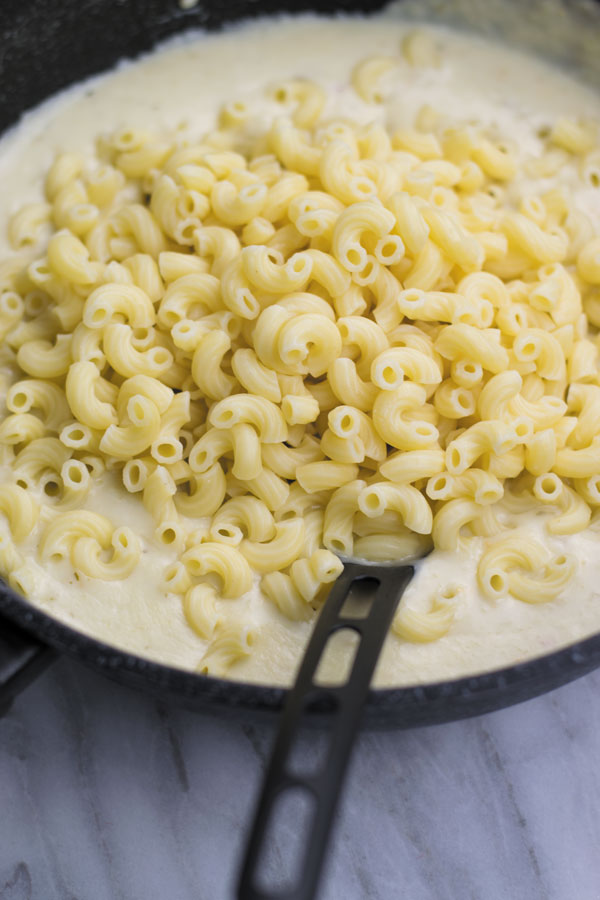 It took me 30 mins start to finish to make this meal and it as one of the best things I cooked in a meal. Super satisfying and if you want, you can serve it with some grilled chicken or add chicken/shrimp inside or make it vegetarian and add some roasted or sauteed veggies in the sauce.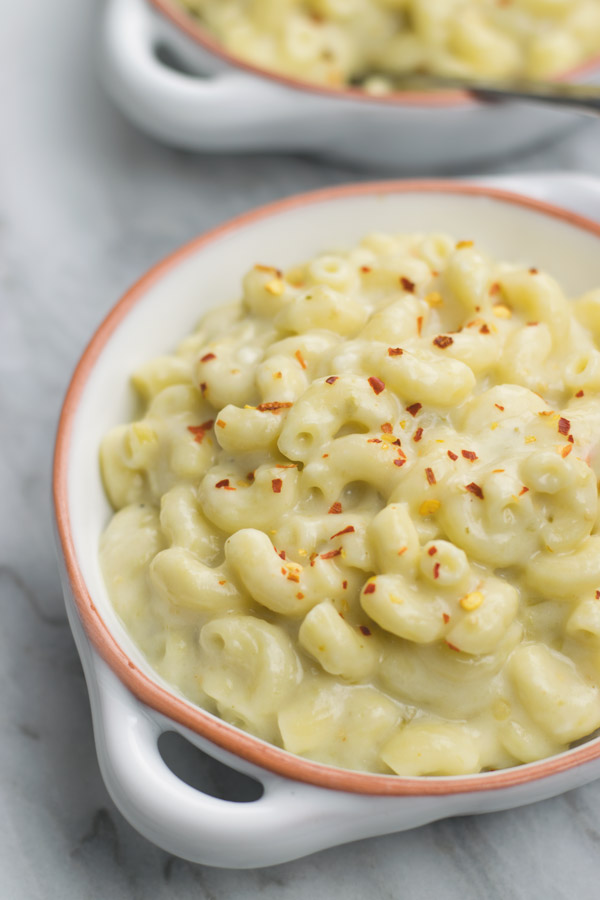 So go ahead & give this a try! If you make these or any other recipe from our blog, do tag us by using#naivecookcooks on social media channels.
If  you enjoyed this recipe, don't forget to FOLLOW me on  INSTAGRAM ||FACEBOOK||PINTEREST ||TWITTER ||GOOGLE+ || BLOGLOVIN || YouTube

30 mins Salsa Verde Mac And Cheese
Ingredients
½ lb elbow pasta (or use pasta shape of choice)
2 tbsp oil
2 tbsp all purpose flour
1 cup milk (I used 2% fat )
1 cup water
Salt and black pepper to taste
1.25 cups hot pepper cheese or pepper jack cheese
½ cup 4 cheese mexican cheese or cheddar cheese
1.5 cups salsa verde ( I used Herdes brand)
Instructions
Boil pasta as per package directions. Once pasta is fully cooked, strain and pass it under cold running water so it doesn't stick. Keep it aside.
In a deep skillet, add oil. Once hot add flour and stir. Let it get slightly golden and let the raw smell go away.
Now add milk and water slowly and keep stirring it continuously using a whisk so there are no lumps in the sauce. Add sauce and black pepper. Keep cooking and stirring until the sauce starts to thicken a bit. Add cheese and keep mixing. Add salsa verde and keep mixing. Make sure sauce is a bit thicker but not too thick or as it sits it will dry out. Taste and adjust as per taste.
Add the already cooked pasta and mix. Serve.