Eggless Coca-Cola Glazed Chocolate Baked Doughnuts are the perfect quick dessert!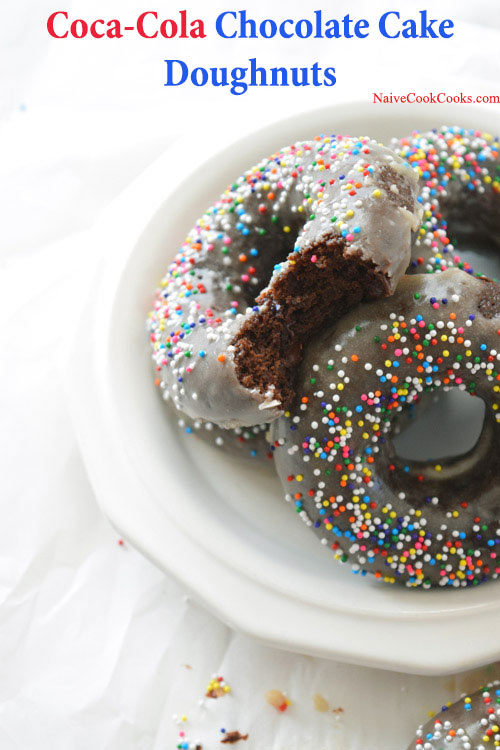 Hi there! Raise your hands if you love DOUGH-NUTS! ✋✋✋ Yes I am a doughnut lover and probably love baked doughnuts more than fried?! Mmmm not really sure if anything can beat traditional fried doughnuts but I must say these Cake doughnuts are pretty close.
Whole last month I have been playing around with an eggless and butter-less chocolate cake recipe that is as moist as any egg & butter cake and cooks really quick. So when I got it right, I decided to make it as Baked Doughnuts because well who doesn't love doughnuts! Now if you know, soda can easily replace egg , butter or oil in baked goods recipes. I found this info online while searching for something and I decided to give it a try for myself. And it really works!??Since I love drinking Coca-Cola and I have a ritual of drinking it every Friday night (you know like some people like drinking over the weekend or relaxing in their Pj's all during the weekend, what I do is enjoy a chilled can of my favorite soda Coca-Cola while watching Netflix and eating dark chocolate! ? ?  I know kind of weird combo but I love it!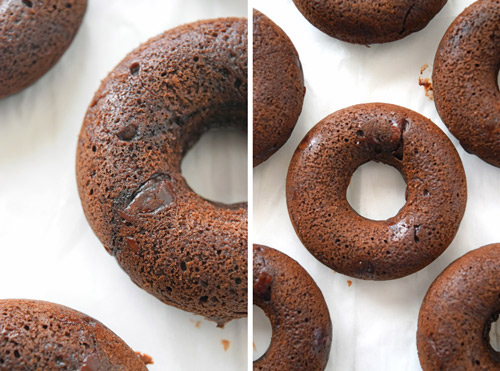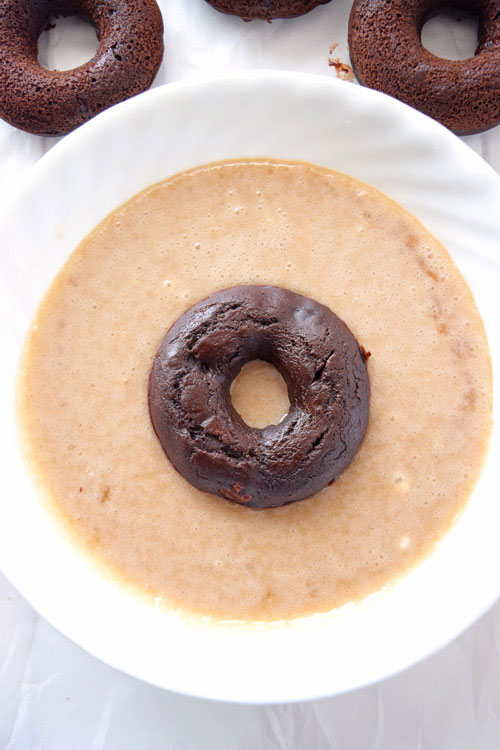 So as you might guess this dessert was born because of my obsessive love for Coca Cola & doughnuts! I have been dreaming about these for quite sometime and finally when I got a chance to create them finally, I ended up making these past midnight last night. I made 2 batches just to be sure that eggless and butter-less version tastes no less than a regular version and it sure delivers! I think you will love these!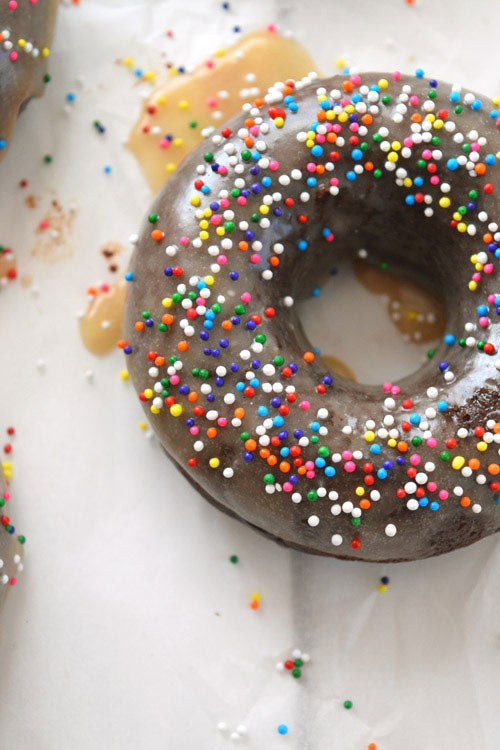 Now while I was enjoying these doughnuts last night while Jerry was watching some sort of football game on TV, I realised they will be a great addition to your football party table if you are having one. I hear people love throwing such parties and since I am not into football at all, the only part I look forward to when football season rolls in is the FOOD!! So I decided to create an easy spread for you guys in case you decide to call your friends over at last minute for game!
For hosting an easy & fun party all you need is few basic but delicious items. Remember it's an easy, quick and fun party so we are going to keep it super simple! I love adding these items in to my table:
These delicious BAKED COCA -COLA CHOCOLATE DOUGHNUTS
Fresh Homemade Popcorn
Some colorful napkins
Chilled cans of COCA-COLA (My favorite!)
Extras such as chips & dips
Do you guys have any rituals?
Follow along for a lot more delicious treats and life happenings on INSTAGRAM || FACEBOOK ||PINTEREST ||TWITTER ||GOOGLE+ || BLOGLOVIN
Coca-Cola Glazed Chocolate Baked Doughnuts
Ingredients
Coca-Cola Chocolate Cake Doughnuts
⅓ cup Dutch-process cocoa
¾ cups + 2Tbsps Unbleached All-Purpose Flour
4 Tbsps brown sugar
½ teaspoon baking powder
½ teaspoon baking soda
½ teaspoon salt
½ cup chocolate chips
1 teaspoons vanilla extract
2 teaspoons vinegar, white or cider
¾ cup COCA-COLA
2 Tbsp vegetable oil ( I used canola oil)
Coca-Cola Glaze
¾ cup COCA-COLA
2 Tbsp butter
2 cups powdered sugar
Instructions
Preheat oven to 350 F.
In a bowl mix all the dry ingredients and stir. To it add vanilla extract, vinegar, oil and coca cols and stir gently until mixed but do not overmix.
Spray doughnut pan with oil and fill upto ¾th full. Bake for 8-9 mins or until a toothpick inserted comes out clean and dry.
Transfer them to a cooling rack and make the glaze.
Bring Coca-Cola to a boil and boil until reduced to half. To it add butter and sugar. Stir until evenly mixed. Dip each doughnut into the glaze and let it dry. You can add sprinkles if are into that sort of thing!
More Doughnut Recipes: