Summery vibrant cheesecake pudding fruit tarts will make you the star of any get together!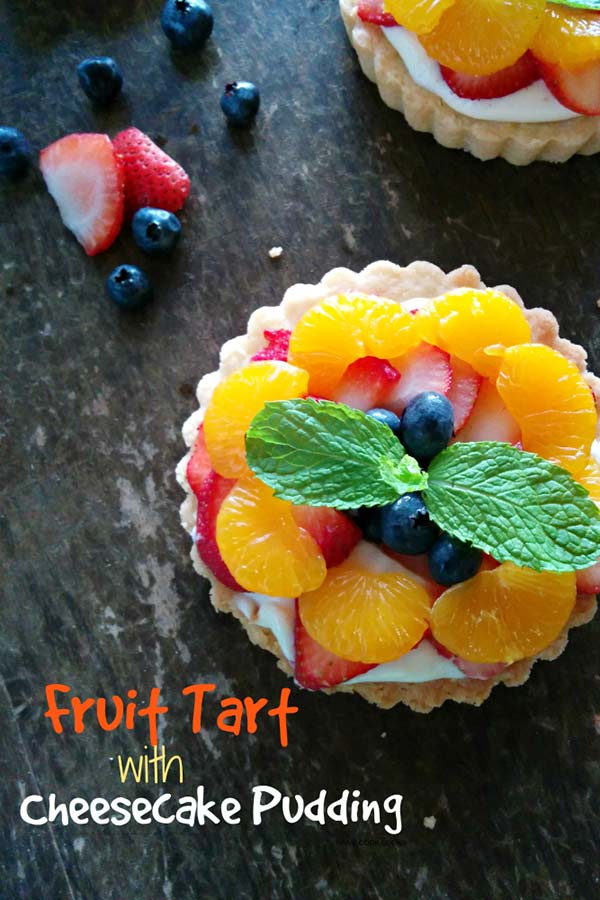 This is my new favorite dessert!
Buttery crust + cheesecake pudding filling + fresh fruits = Best Summer dessert! Yummy Yummy Cheesecake Pudding Fruit Tart!!
I was never a fan of fruit tarts if I tell you in all honesty. I still kind of enjoy eating fruits in their original form and when summer rolls in, I am more then happy to eat my weight in fresh fruits rather than making tons of fruit based desserts loaded with butter and sugar. Not that I am against it. In fact few days back I made a no bake almond-walnut date crust based fruit tart and I must say I am not a fan!! I don't mind eating a slice but then what are desserts without their glorious butter & flour counter parts?!!
I love being and eating healthy but to certain extents.
Ok so back to this tart.
This fruit tart with fresh homemade buttery crust, cheesecake pudding filling and tons and tons of fresh fruits is my new found way of eating fruits these days!!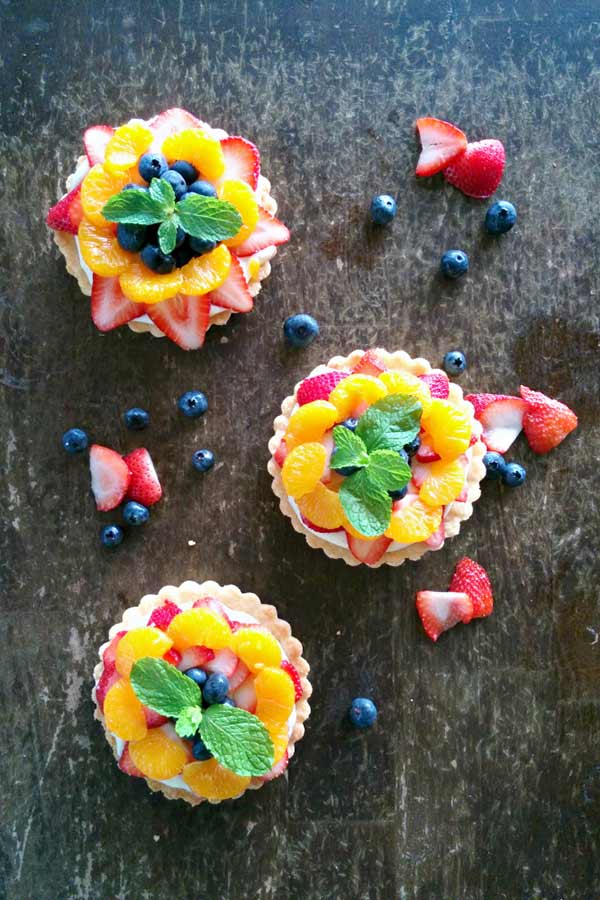 The first time I made it I made it in small tart pans and decorated with fresh strawberries, blueberries and mandarin oranges. Second time around, I baked it in a 12″ round pan and replaced mandarin oranges with fresh mangoes. Jerry's parents have mango trees in their backyard and while I am visiting, my breakfast everyday has been mango smoothies and lots and lots of fresh juicy mangoes. Super sweet and perfectly ripe .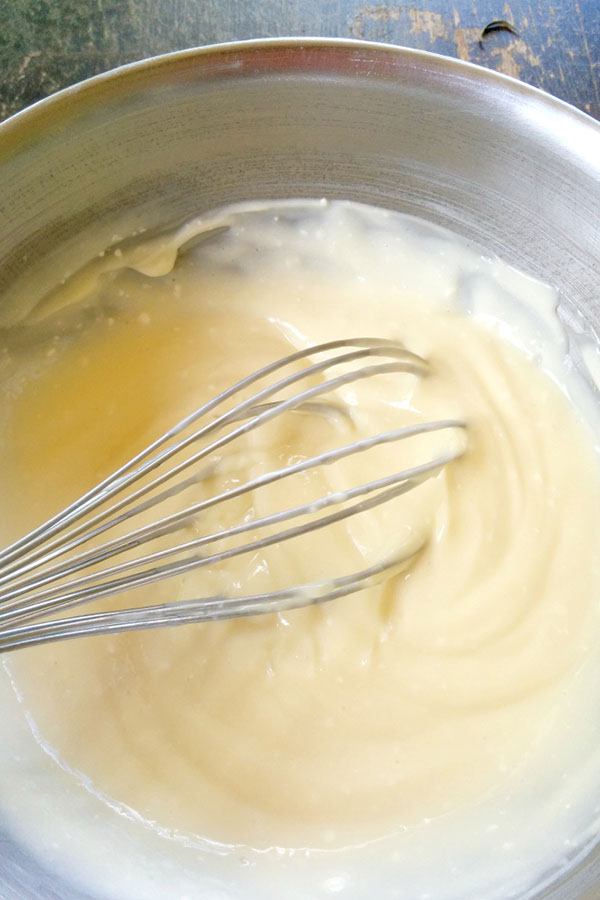 I have so many mango recipes on my mind but since I will be leaving soon, I am just concentrating on eating as much as I can!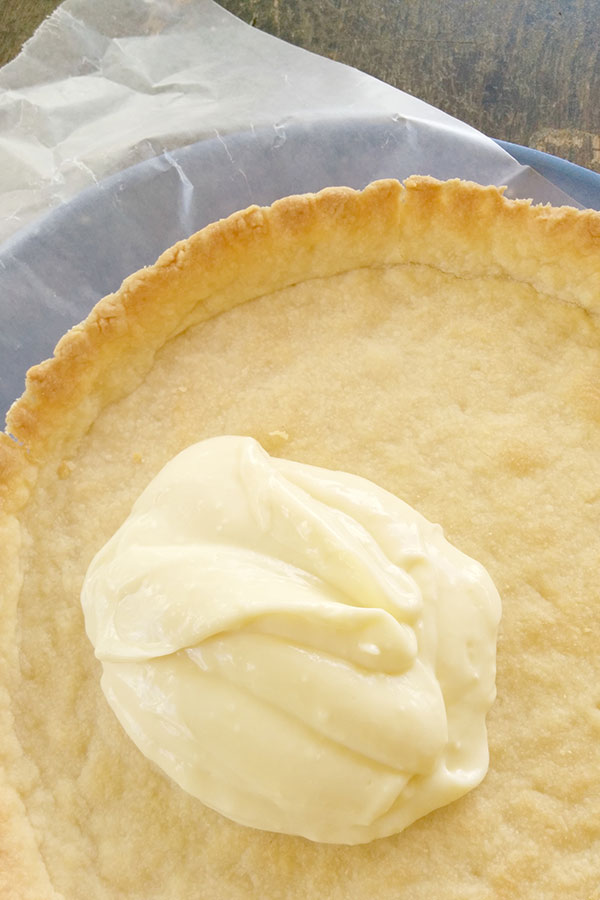 On another note, yesterday I became a proud owner of Smitten Kitchen cookbook. I know it's been out for like ages but I have been wanting it really bad for some time now. I can't explain how happy I was. Its a gem of a book and hopefully you will see lots of delicious recipes soon.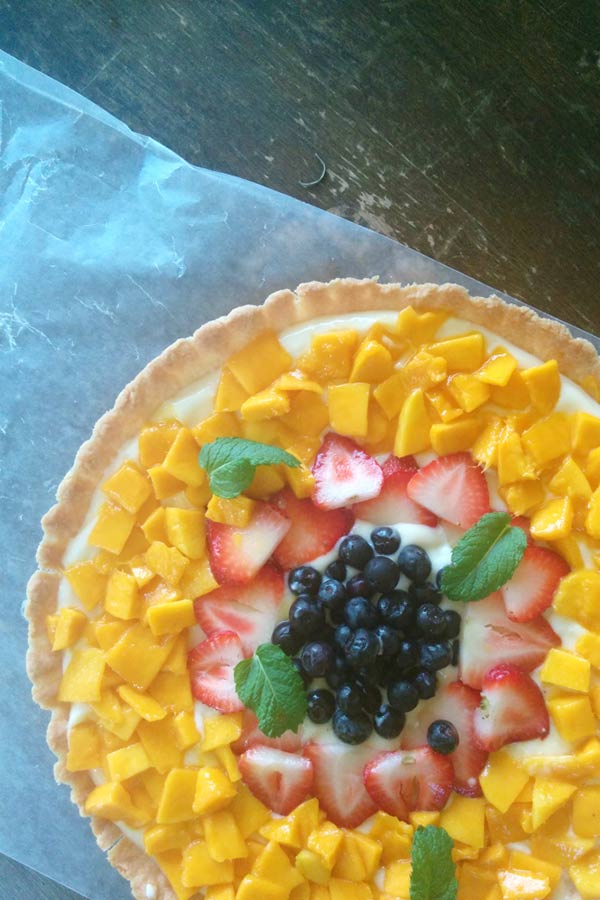 Cheesecake Pudding Fruit Tart
Ingredients
Crust:
½ cup confectioners sugar
1.5 cups All purpose flour
1.5 cup unsalted butter, softened
Filling:
3 ounce cream cheese, plain, softened at room temperature
2 cups of vanilla pudding ( any good quality) ( If making your own, around 6 ounces) (I used Jello brand)
½ packet (~1.7 oz) of cheesecake pudding mix, Jello brand (Use half the amount of powder in the packet and to it add 1 cups cold milk and stir for around 2 mins until thick pudding like)
½ tsp vanilla extract
Fresh fruits such as strawberries, blueberries, oranges, mangoes, etc (I am not that much fan of oranges, but if using I like to let them sit in sugar syrup for sometime so they taste too sour)
Instructions
Crust:
In a bowl, add sugar, flour and butter and mix using a mixer or hands until it forms a ball. Transfer it to a greased crust pan with a removable bottom. Using hands push it down properly making sure to push it into the indentations. Once ready to bake, pop it into a pre heated oven at 350F. Bake for 10-12 mins until slightly golden. Take it out and let it cool.
Filling
In a bowl, prepare cheesecake pudding according to directions. To it add, vanilla pudding, cream cheese and vanilla and mix until smooth. Pout the filling on the cooled crust and even it out. Decorate with desired fruits and chill few hours before serving.
More Simple Dessert Recipes: