This "Light Cajun Chicken Pasta" is creamy, simple, and quick. Perfect for quick weeknight dinner or lazy weekend meals! Totally healthy and guilt free!!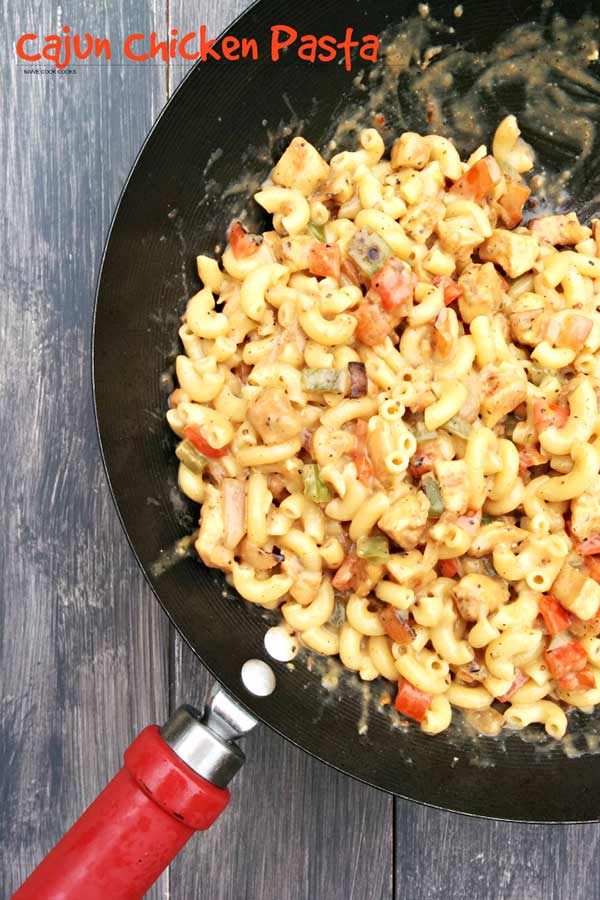 It seems like it's been ages since I talked to my invisible internet friends. Are you guys still there?? Well As I mentioned in my last post, I was visiting my other set of parents aka Jerry's parents and after spending more than 15 days at their place and having some great time, all I wanted was to come back, spend time with Jerry and get back to serious work.
The day after I came was kind of a disaster day as everything I made turned out not too great, I ended up burning or should I say mushing up a pan of potato fries, my lentils never reached the right softness and whatever I planned to share with you guys ended up finding its place in the garbage securely. So much for travelling!!
I have realized that it takes me some used to working in other people's kitchen but since we move a lot ( hopefully for not long as it's been driving me kind of crazy), I end up spending lot of time working in other people's kitchens and over time I have developed a love-hate relationship with these kitchens. I know some people who think it's all rosy for me as I don't need to take care of cleaning the house or with other stuff you deal with when you own a real house and all but what they don't get it is that it sucks to be in my shoes. It has its own pros and cons and being an optimist I try to make the best out of it. But being a human, I do get my share of melt downs!!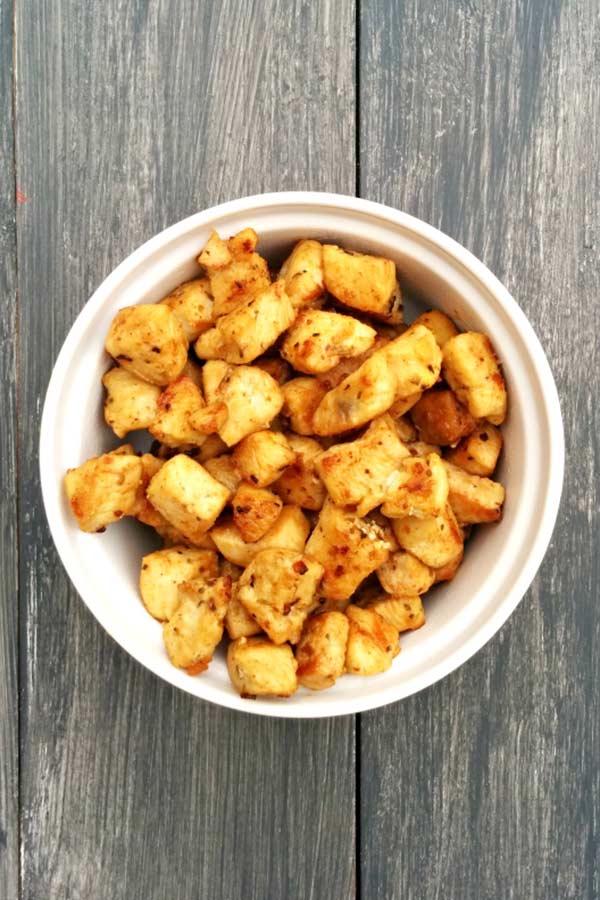 So finally in last two days, I feel I am getting back on track and I got 3 crazy delicious simple recipes lined up for you all! These three recipes are simple yet elegant. You can make them in under an hour and definitely serve them in front of guests! Hands down, these three recipes are best on their own in their own special way!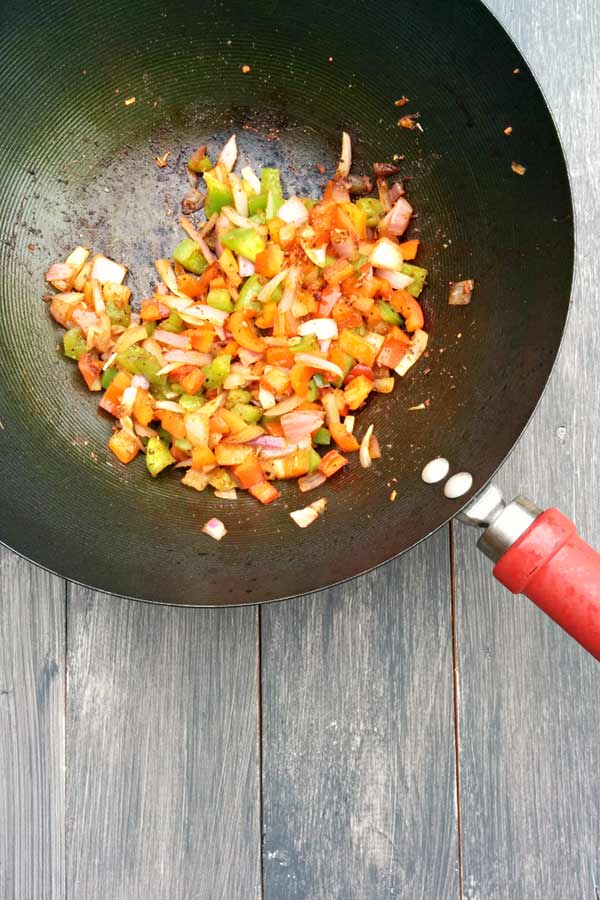 So today we are starting with light Cajun chicken pasta. Next will be coming up best chocolate chip cookies ever and next in line is this palak paneer gravy dish from India. It's seriously the best palak paneer I have made till date. Hold on tight for you are in some serious luck my friends!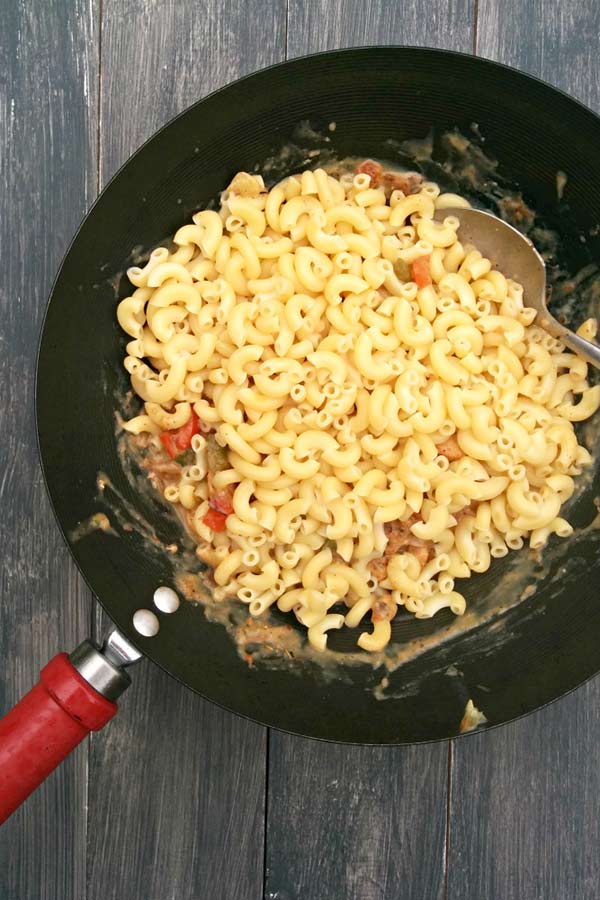 Now hoping on to this light Cajun chicken pasta. Can you believe that a girl who grew up eating lots of chicken, lamb and occasional fish  (I would eat at every chance out), got only like 1 decent meat recipe on blog! I have been trying out new chicken recipes lately and I always plan on sharing them here, few of my late favorites being low fat butter chicken, chicken lettuce wraps, Jerry's turkey burgers but everytime and when I say everytime, I mean serious everytime I end up disliking something in the recipe- either my photography or something – I just don't feel it being good enough to share here with you my friends and you guys deserve the best. So finally today I could convince myself that this pasta with cajun chicken is perfect and it's time to have some pasta here, finally!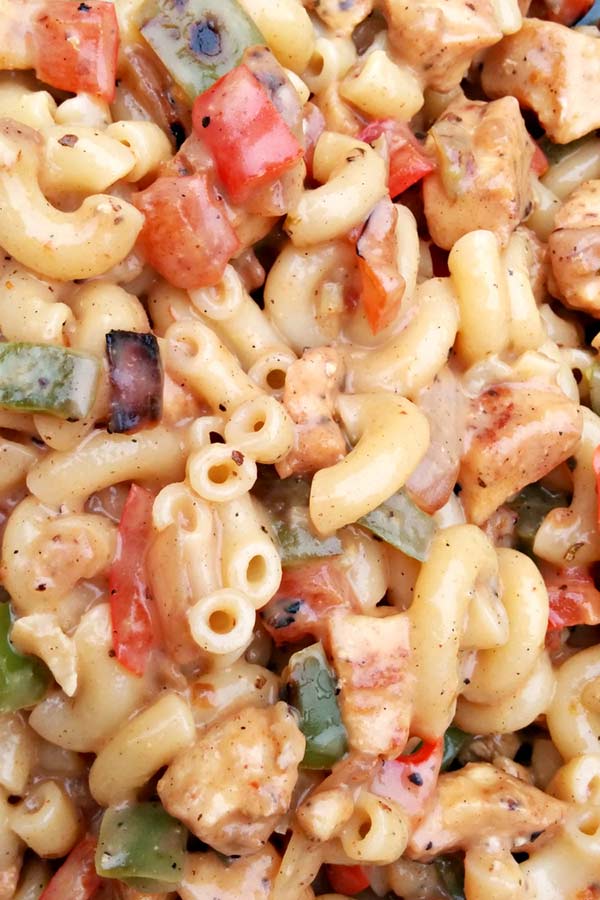 This pasta comes together in total of 45-60 minutes flat or may be quicker if you are not clumsy like me and if you are way more organised than me which I suppose you are!
So dinner tonight or weekend lunch- do this!!
Light Cajun Chicken Pasta
Ingredients
2 chicken breasts, cleaned and chopped in very small pieces
Lots of cajun seasoning
1 Tbsp oil divided and 1 tsp oil, good olive oil or any other good cooking oil
⅓ cup red bell pepper, chopped in small pieces
⅓ cup green bell pepper, chopped in small pieces
½ cup red onion, chopped in small pieces
1 tbsp all purpose flour
¾ cup milk (I used 2% fat content)
¼ cup water
Salt to taste
Black pepper to taste
½ tsp oregano
1 tsp red wine vinegar
1 cup dry elbow pasta or any any shape of pasta you fancy, cooked as per package directions
Instructions
Clean chicken breasts properly and cut them in small pieces. I like mine in bite site pieces but it is totally upto preference. Add lots of cajun seasoning, good 2-3 tsps and massage seasoning into the chicken pieces using hands. Heat a heavy bottom skillet and add 1 tsp good oil. Once hot, add half of the chicken pieces and cook for around 1 minutes on high without touching. Flip and continue to cook for another minute or so. They will get fully cooked and nicely browned.
Keep them aside in a clean bowl and repeat the same with the other half of chicken using another tsp of oil. Once done, keep cooked chicken aside.
Now add another tsp of oil into the same skillet and thrown in red and green bell peppers and red onions to it. Add good amount of cajun seasoning to taste around 2 tsps to it and stir. Cook it on high for good 5-7 minutes or until veggies get cooked through. Keep them aside.
Meanwhile Take another big pot and fill it up ¾th with water and add 1-2 tbsp salt. Bring it to boil and cook pasta according to package directions.
Back to the skillet. Clean the skillet using a paper towel. Add 1 tsp oil and 3-4 chopped garlic cloves. Once they start to saute, add 1 tbsp flour and stir it around on slow. Once the flour starts turning brown, add milk and water. Stir it to make sure no lumps remain. To it add salt, black pepper, oregano. Once it starts to become thick, add cooked chicken and veggies. Stir and turn off the gas. Add red wine vinegar and taste and adjust seasoning if needed. I added little more around 1 tsp cajun seasoning. Add pasta to it. Stir it all around and taste.
Serve hot with some crusty garlicky bread.
More Pasta Recipes: